The Brisbane population is predicted to continue to grow by at least 2.3% this year alone.
With these statistics in mind, there is no doubt we're going to see major development projects begin to positively change the infrastructure of our city and suburbs.
At the beginning of 2016, the Brisbane City Council announced plans for the new Brisbane Metro System. This plan includes upgrading the existing 21 kilometres of busway by providing 18 new and improved stations.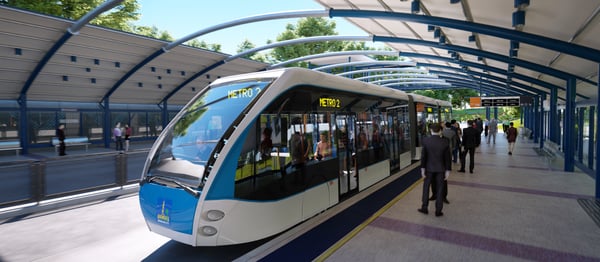 Photo Credit: Brisbane City Council
The Brisbane Metro, line one, will go from Eight Mile Plains directly to Roma Street, stopping at key suburbs along the way. Two stops in particular that will be modified and included in the new upgrade are Upper Mount Gravatt and Griffith University stations.
What this could mean for these certain outer-city suburbs, is higher demand on property, more lifestyle opportunities and much easier accessibility.
Mount Gravatt property expert, Megan O'leary, predicts this new system will have a positive change on the property market and demand in Mount Gravatt.
"Proximity and ease of access to the CBD are always high on the priority list with buyers looking to buy on Brisbane's southside," says Megan.
"Traditionally, suburbs that have good transport links to the CBD have enjoyed consistent growth. Mount Gravatt has always been a more affordable alternative to suburbs within that magic 5km radius of the City, but the Brisbane Metro System will make it an even more attractive suburb which is almost certainly going to see it rewarded with growth" she says.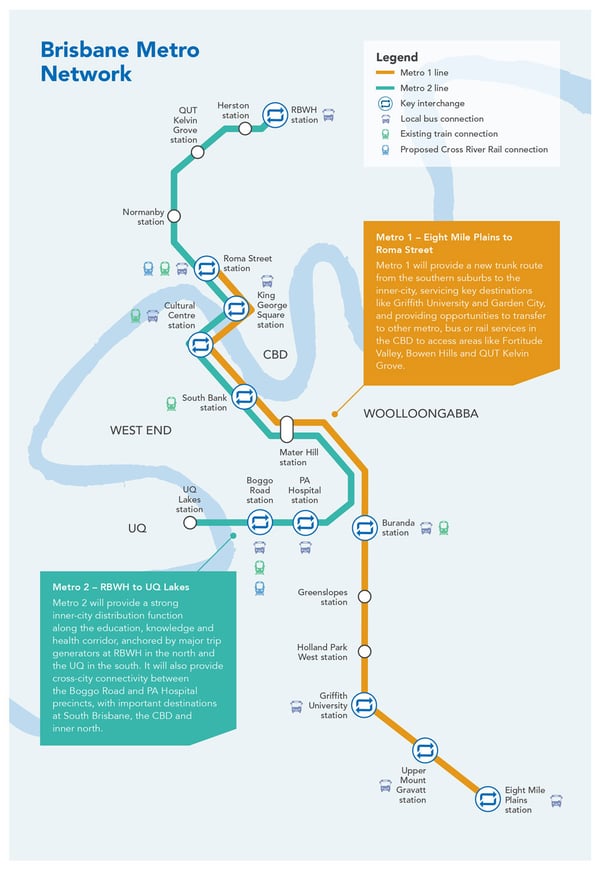 Photo Credit: Brisbane Development
Importantly, it is predicted that with these upgrades and changes that the commute between Mount Gravatt and Brisbane's CBD will be a lot easier and streamlined.
Ms O'leary also believes the Brisbane Metro will make Mount Gravatt and Upper Mount Gravatt more accessible suburbs.
"The Brisbane Metro system is fantastic news for suburbs such as Mount Gravatt and Upper Mount Gravatt, as the ease and speed that has been projected brings the City that bit closer. Accessibility to these suburbs will be easier which in turn could see more people visiting Mount Gravatt from inner-city Brisbane."
"Conversely, it may well mean that Mount Gravatt itself becomes more of a lifestyle destination. It would be great to see local attractions such as Marketta and the iconic Mount Gravatt Show become more widely enjoyed. Certainly worth the short trip from the City for," says Megan.
In terms of accessibility, growth and lifestyle, the Brisbane Metro could potentially do wonders for outer-city suburbs like Mount Gravatt, but only time will tell.