When it comes to selling your property there are many options that are available to you but it's important you consider all options carefully as you're only fresh to the market once and therefore only have one opportunity to create a first impression.
Therefore, it is vital we consider where we position your property from a marketing perspective in order to put your property in the position to engage the maximum audience.
At Place we understand how to engage 100% of the market and have detailed below where buyers come from.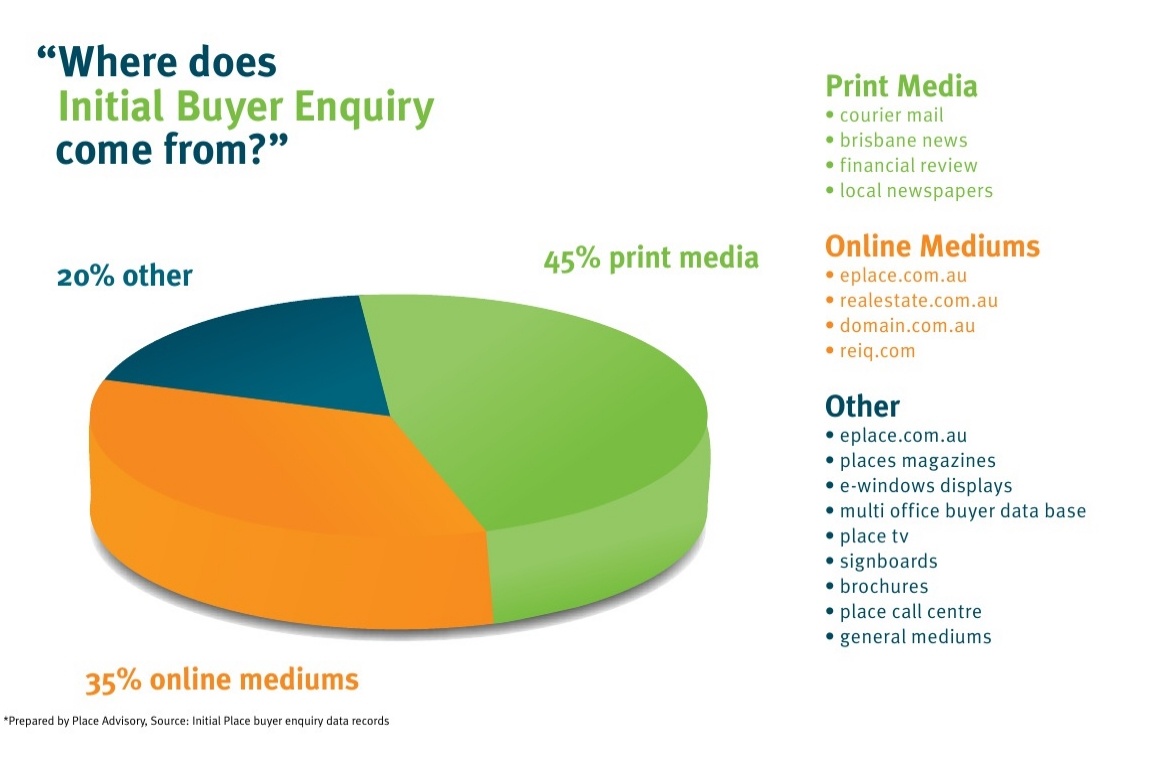 Once we have identified the target audience for your property the process of converting interest into the best possible outcome is the most critical part of the process.
There are a number of ways to do this but at Place we have found that the auction is a credible tool to help convert interest into an outcome.
The below diagram illustrates what we have identified to be the "Green Zone". This is the most probable time to achieve maximum competition and maximum price in the shortest period of time possible.