"I have the pleasure of marketing incredible homes in Brisbane's Inner North but every now and then, something truly special comes along, 57 Enderley Road is one of them. It's one of Clayfield's best, elevated, picturesque and tree lined streets, featuring substantial homes on larger blocks that rarely turnover. This was an incredible campaign with large levels of interest and we are elated for our buyers and sellers."
Property: 57 Enderley Road Clayfield
5 Bed | 3 Bath | 2 Car | 1215m2
Agent: Drew Davies & Carter Lagana, Place Ascot
Method of Sale: Auction
Sale Price: $5,075,000
In a weekend where over $50 million in Brisbane property was transacted, 57 Enderley Road topped the charts when it sold under the hammer for $5,075,000. Drew Davies, Director and Lead Agent at Place Ascot marketed the home, with Chief Auctioneer Peter Burgin calling the Auction on the sunny Saturday morning.
"Throughout the campaign, we had interstate and overseas enquiry, but the wealth of qualified interest was from local buyers, typically younger families. Homes on larger blocks in these premium suburbs will always attract both local and interstate attention, but especially so in the current market, where there is so little stock available," Drew says.
When Auction day came around, 55 groups gathered on the incredible, manicured rear-yard that 57 Enderley Road boasts, with 6 registered bidders prepared – and hoping - to purchase the renovated Californian Bungalow.
57 Enderley Road isn't your typical Bungalow, having undergone a contemporary extension and renovation designed by Tim Stewart Architects. With five bedrooms all with wardrobes, multiple indoor and outdoor living and entertaining spaces, in-ground pool, a recently remodelled kitchen and a climate controlled showpiece wine cellar, the home truly offers some of the finest executive living Clayfield has to offer.
Drew first met the vendors when he sold them the home off-market in 2018, stating that it has always been one of his favourite homes. "In 2018, I found them this property and also sold their previous home off-market. We have a genuine relationship built on trust, solid advice and results, and they appreciate the power of our brand."
"When they approached me ready to sell, I knew an Auction campaign was the only way to go, given the current buyer activity and lack of competing properties in the same price range. I think the result speaks for itself."
"This is a home I would be proud to market any day of the week however, we decided to enlist a stylist to furnish the home so that we could present it in its best light. Presentation is key for any home but especially at the higher end of the market."
Commenting on the home, Drew says that Bungalow style properties are often viewed as being lower maintenance and are also incredibly familiar and appealing to southern state buyers. "The extension by renowned architect Tim Stewart blends old with new and creates versatile light-filled spaces which present options for living and entertaining year-round."
When asked about the current state of the market, Drew explains that though confidence is returning to sellers, demand is still outstripping supply. "Every property that we're bringing to market is selling. Consequently, we have multiple disappointed buyers who are waiting to make a move. At Enderley Road, for example, we now have 5 under-bidders who are in a cash-ready purchase position who want to find a home of a similar calibre... and that's at the 5 million range!"
"If I were to generalise, I would say local up sizers with growing families and interstate families relocating for work and lifestyle make up a large portion of the luxury buyer market in these suburbs."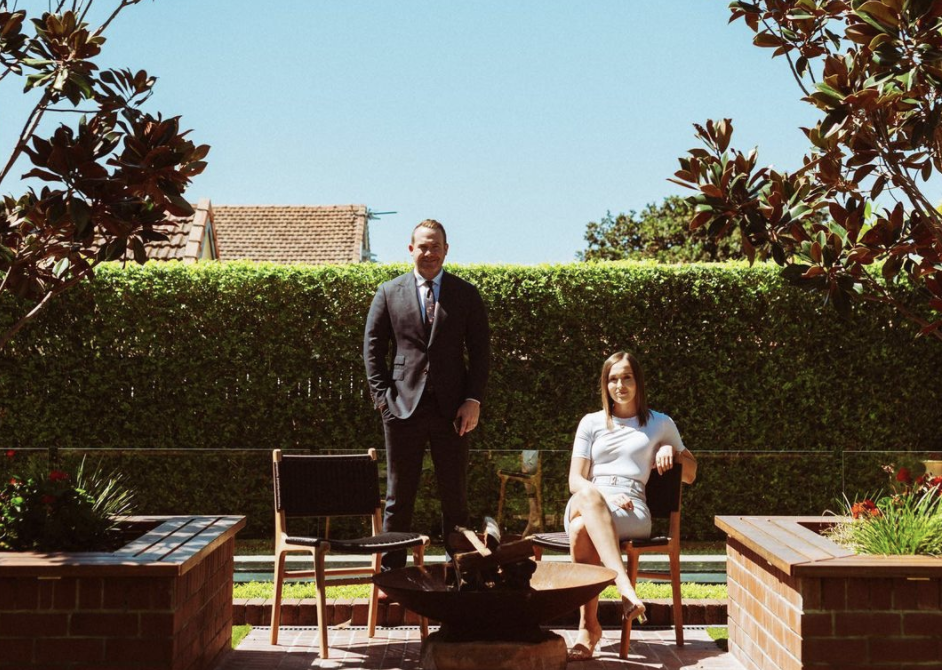 "57 Enderley Road is just one of the exciting Auctions we have had recently. The eventual buyers were a family relocating from the Sunshine Coast for schooling and we are so excited to have helped them find their happy Place in such a wonderful part of our city."
The Brisbane market is on the move. For an updated look at what we're currently seeing, read some of our latest blogs; Brisbane Property Price Growth Surging Past Sydney and Melbourne and The Benefits of going to Auction in the current Market.
Servicing the surrounding suburbs of the Inner North of Brisbane and beyond, Drew and the entire Place Ascot team offer a reliable, high quality service that you can always count on when it comes to buying and selling your home.
Drew, alongside fellow Director Patrick McKinnon are incredibly proud of the team and culture they have built in their times as Directors at Place Ascot. "Having successfully recruited what we believe to be Brisbane's best growth agents over the past 2 years, we are now transacting more high end properties across Hamilton, Ascot, Clayfield and the surrounds than any other agency. We have huge plans moving into the second half of 2021 with a focus on growth and
Get in touch with them here.