It's no secret that the Brisbane property market is moving fast, extending to all aspects of real estate. The Auction market is one of particular interest, with auction attendance and clearance rates at an all-time high across the city.
Though Place have long been ambassadors of Auction as a proven method of sale, Brisbane has long been overshadowed by the southern states. In recent months, auctions have been increasing in popularity as buyers and sellers come to appreciate the advantages.
We spoke to Chief Auctioneer, Peter Burgin about the advantages of listing a home for auction.
Creates Competition
Auctions create a competitive bidding in a short period of time. When compared to private treaty, this may increase the eventual sale price. Knowing there is an end date also helps to build urgency.
"It's a no brainer in the current market – there are more buyers than there are homes available and therefore we're seeing incredibly active auctions with more registered bidders and homes selling well above their reserve," says Chief Auctioneer Peter Burgin.
Control for Vendor
It's natural for a seller to have many questions about auctioning their property but handled correctly, they provide more control for the vendor than any other type of sale. Features of Auctions include a set amount of time, a reserve price, vendor bids and an unconditional contract, all of which grant a seller a great deal of control over the sale of their property.
Peter Burgin says that though auctions are full of action, when you're the seller, you have an auctioneer and your agent working hard to ensure you achieve the desired result.
Transparency for all parties
Auction is the most transparent way to sell property. Another element unique to the Auction process is that buyers and sellers get a live understanding of the sale price. Buyers can see who they're competing with and sellers can see first-hand what the market is prepared to pay for their home. When multiple offer situations arise when selling via private treaty, buyers can often be made to feel in the dark about what is happening, due to the nature of the situation.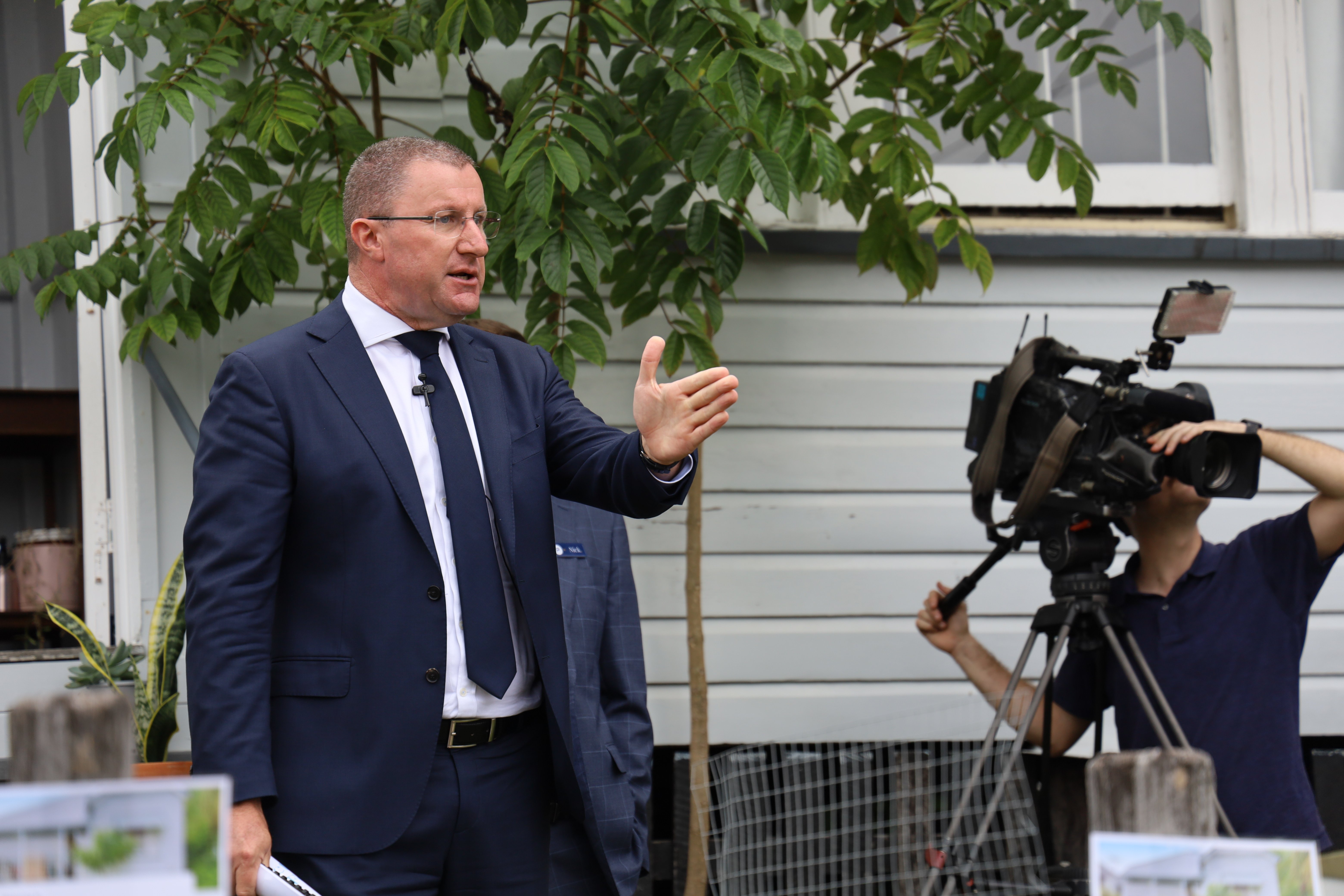 Place's Chief Auctioneer, Peter Burgin, in action at an auction.
---
The Place Auction Army
Place Estate Agents have the most experienced Auction team in Brisbane and we're currently seeing unprecedented success from campaigns in all corners of the city.
The Place Auction army are out in full force, with a coffee cart, head auctioneer, floor auctioneer, bidding coach, mortgage broker and more, at our client's service at Auctions.
If you're thinking of selling, talk to your local Place agent today and find out how they can help you maximise the sale price of your home in the current Brisbane market.
At Place, we pride ourselves on employing industry experts across Brisbane that can provide the best experience, no matter the request. Find a local expert below to kick your next property move into motion.