2020 is almost over and Christmas is less than two weeks away.

We'll say that again… Christmas is less than two weeks away. With the countdown nearly over, the mission to find Brisbane's best Christmas lights is well and truly underway.
Ready to get a little festive and, safely, see the streets glitter once again? We've gathered a go-to list of spectacular Christmas lights displays across Brisbane's suburbs. It's time to press play on your favourite carols playlist and hit the road.
On the west side
A treasure trove of breathtaking light displays, Brisbane's western suburbs never fail to deliver.
Easily one of the best efforts we've seen, Westlake's Raeside and Everard streets should be top of your list. Here, two connecting streets go all-out and adorn their homes in extraordinarily creative ways. Needless to say, driving along these stretches of road will make you feel as if you've stumbled across Santa's wonderland.
While you're out west, make your way to 1 Moncrieff Court in Mount Ommaney to see twinkling towering palm trees and virtually every surface covered in lights. You'll also often see a band here playing timeless holiday tunes, while a charming coffee cart serves up coffees and indulgent frappes – that's enough to get our attention. Want more? For something a little different, head to 8 Gilrey Street in Toowong for a unique flamingo-themed display. You also have to visit 5 Kaputar Close in Riverhills to be left speechless by its mesmerising Australiana-inspired offering.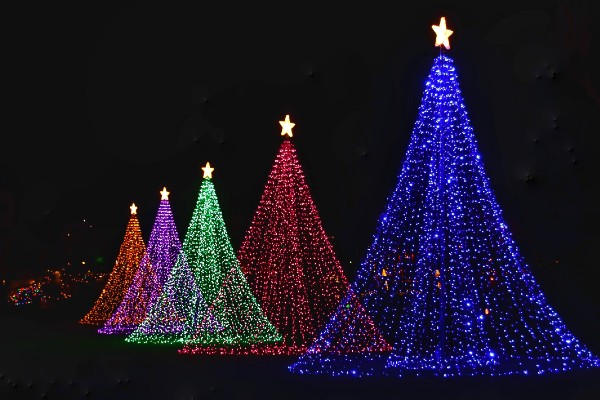 Source: Unsplash
On the east side
A favourite with locals and those from further afield, Carina's 242 Stanley Road demands to be seen. Featuring everything from dabbing reindeer to massive inflatables and a soaring tree made of lights, this home's display will quite literally stop you in your tracks.
Hawthorne's Queenslanders also look stunning when decorated with all the trimmings, and 60 Harris Street is no exception. Add this beauty to the list if you're a fan of magnificent colours and classic style. Or, make tracks to 101 Kempsie Road in Upper Mount Gravatt to discover dazzling facades, impressive light-filled gardens and even a special Santa's workshop!
On the north side
If you don't need any extra encouragement to belt out Mariah Carey's 'All I Want For Christmas' at work's end-of-year party, you'll love Bald Hills' 6 Topham Street – think interactive displays and an outdoor cinema screening festive music videos.
You also can't miss Warner's 73 Carlington Circuit for a magical garden packed with adorable creatures, plus the whimsical display at 48 Daisy Street in Grange. One more? Stafford's 27 Minnimine Street showcases one of the most amazing collections of giant inflatables we've ever seen.
On the south side
Christmas traditionalists will be enchanted by the aptly named 'Santa's Christmas Fair' at 12/33 Rudge Street, Woodridge. A short drive away, Mount Warren Park's 11 Lane Court is where you will catch an entertaining light show coordinated to music. We can confirm, they play Michael Bublé.
To tick off another two exceptional stops, put Windaroo's 30 Lennon Drive and 27 Laura Anne Drive in your GPS – both will exceed expectations!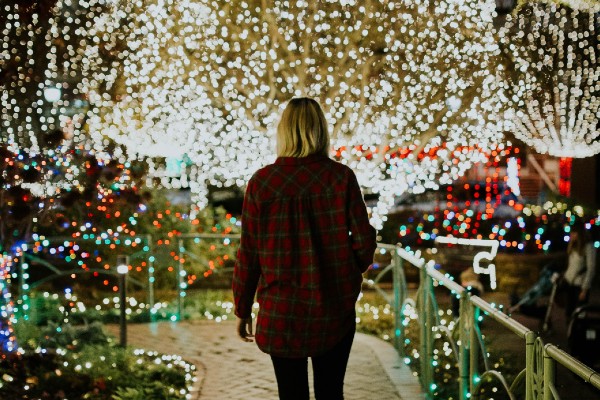 Source: Unsplash
We love sharing everything you need to know about Brisbane, so if you want to stay up-to-date, subscribe to our weekly newsletter below.