If you're planning on selling your home, chances are you've heard about the importance of real estate marketing.
You might be thinking why is it so important? Does the money invested pay off?
Well, we sat down with Place Graceville estate director Brad Robson and talked about why real estate marketing is so vital.
"It's all about driving more people to the home and providing a level of insurance for the seller towards not underselling their property. Ultimately, the more people you have going through your home, the less the risk of underselling. Real estate marketing provides peace of mind, speed of sale and it drives the maximum price."
"The reason you'll make your money back is that it creates competition. Just like world records are never broken in the swimming pool during training sessions, they're only ever broken during events like the Olympic and Commonwealth Games. That's when world records are broken. It's because athletes are put under competition and buyers are the same. If you put buyers in a situation where there is more competition it does drive the maximum price."
As Brad likes to say, you can't sell a secret, so executing a good marketing campaign is vital to find the right buyer.
"For every dollar spent on advertising the home, it generally brings more buyers to the property and as a result drives the price up."
"When it comes to real estate marketing, there isn't a one size fits all approach. It really is property specific. For some homes it's most appropriate to simply put up an advertisement online. For other properties advertising in print media like The Courier Mail or Brisbane News, will generate the right people to the property."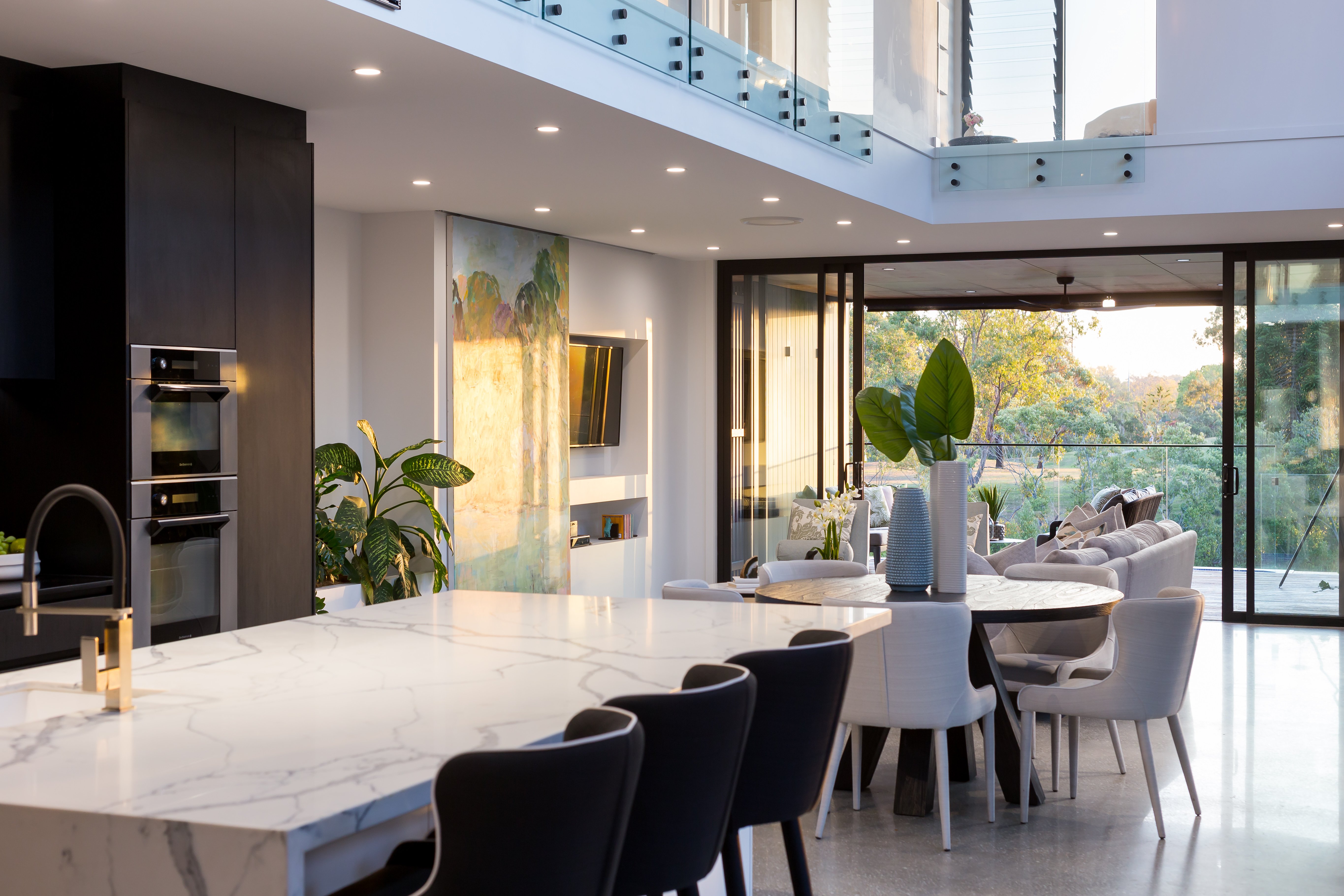 Brad Robson and his business partner Peter May, recently put 25 Vivian St, Tennyson under contact.
The ultra-modern waterfront Ziegler Build home was sophisticated and elegant. Boasting three levels, 4 bedrooms, a pool and great views, the home was listed at 1.8 million, appealing to a niche audience.
It was vital a great marketing campaign was executed to ensure the house was linked to the appropriate buyer and at an appropriate price.
The home was placed in The Courier Mail and Brisbane News, alongside Brisbane's most prestigious properties. A video throughout the home was also made.
High end properties are sometimes a challenge to sell as agents are dealing with a smaller percentage of the buyers' market. However, the extensive marketing for 25 Vivian Street, Tennyson paid off as the property is now under contract.
If you want to ensure you get the maximum price for your home, contact Place Graceville today and we can decide what real estate marketing is right for your property.