Throughout Place's history, the company has been pillared by an innovative presence that you've likely encountered before, and we're not talking about our people employed across our core Offices. Since opening our doors in 2002, we've been represented by an iconic vehicle driving our brand forward both in the market, and on our local streets; the Place Mini.
This year, Place is celebrating their purchase of Place Mini #99 and #100, recognising more than 20 years of driving our brand forward. With this milestone, comes a clear vision of how the Place Mini has evolved throughout time, closely alongside the brand itself.
Place Estate Agents acquired their first Mini back in 2002 as a fun and quirky way to advertise the brand in the marketplace. Managing Director Paul Curtain recalls the mini parade stunt that made its way around Brisbane. "We were always looking for quirky ways to get our name out there and this became our thing!"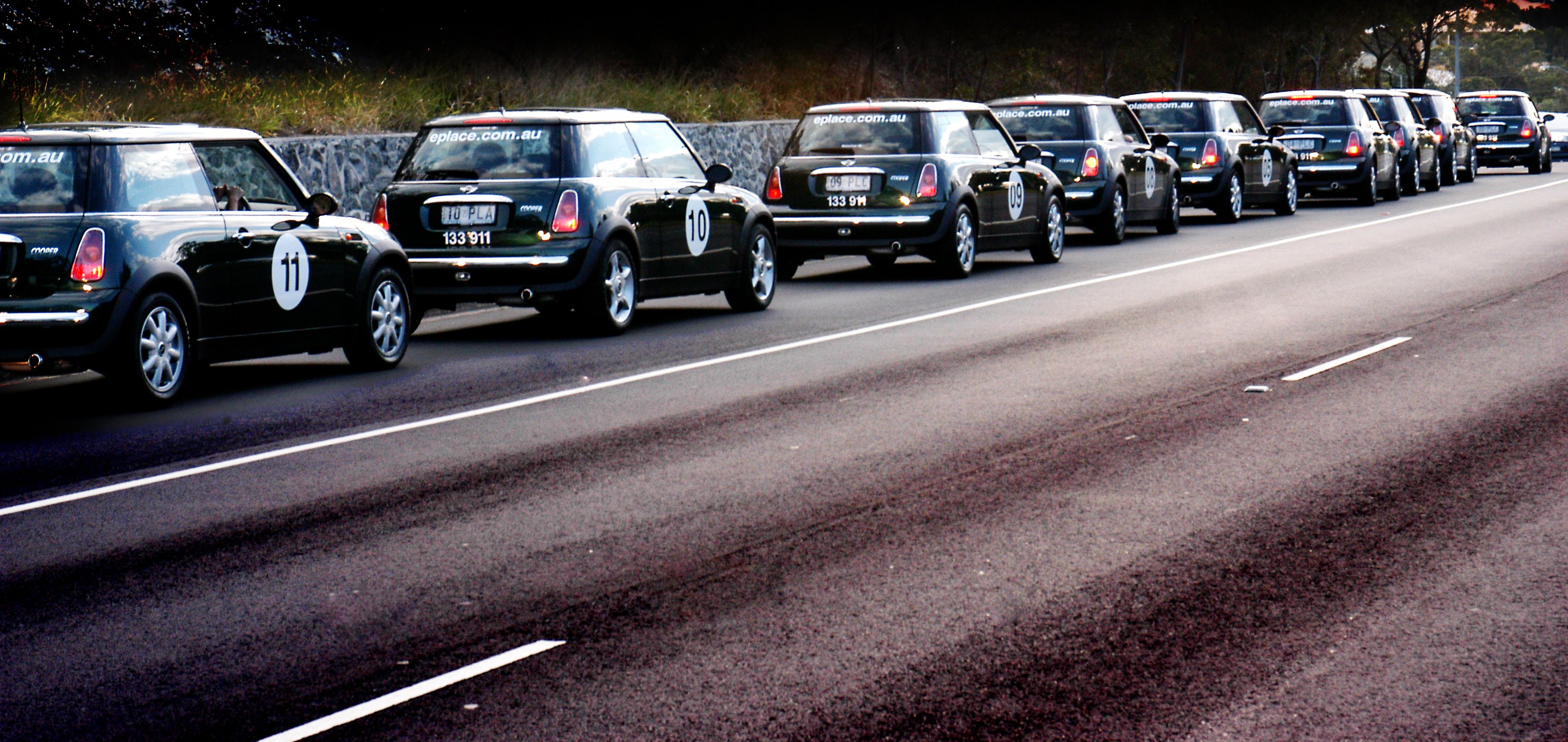 One of the Iconic Mini Runs.
---
Over the last 20 years, we've had special edition mini's, including a pink edition for Breast Cancer as well as electric ones. Mini #99 and #100 will feature two very special edition models symbolising the bold future of the company, with distinct design to match.
One of the unique features on these mini's are the office stickers, each of which capture the essence of the suburb they are in.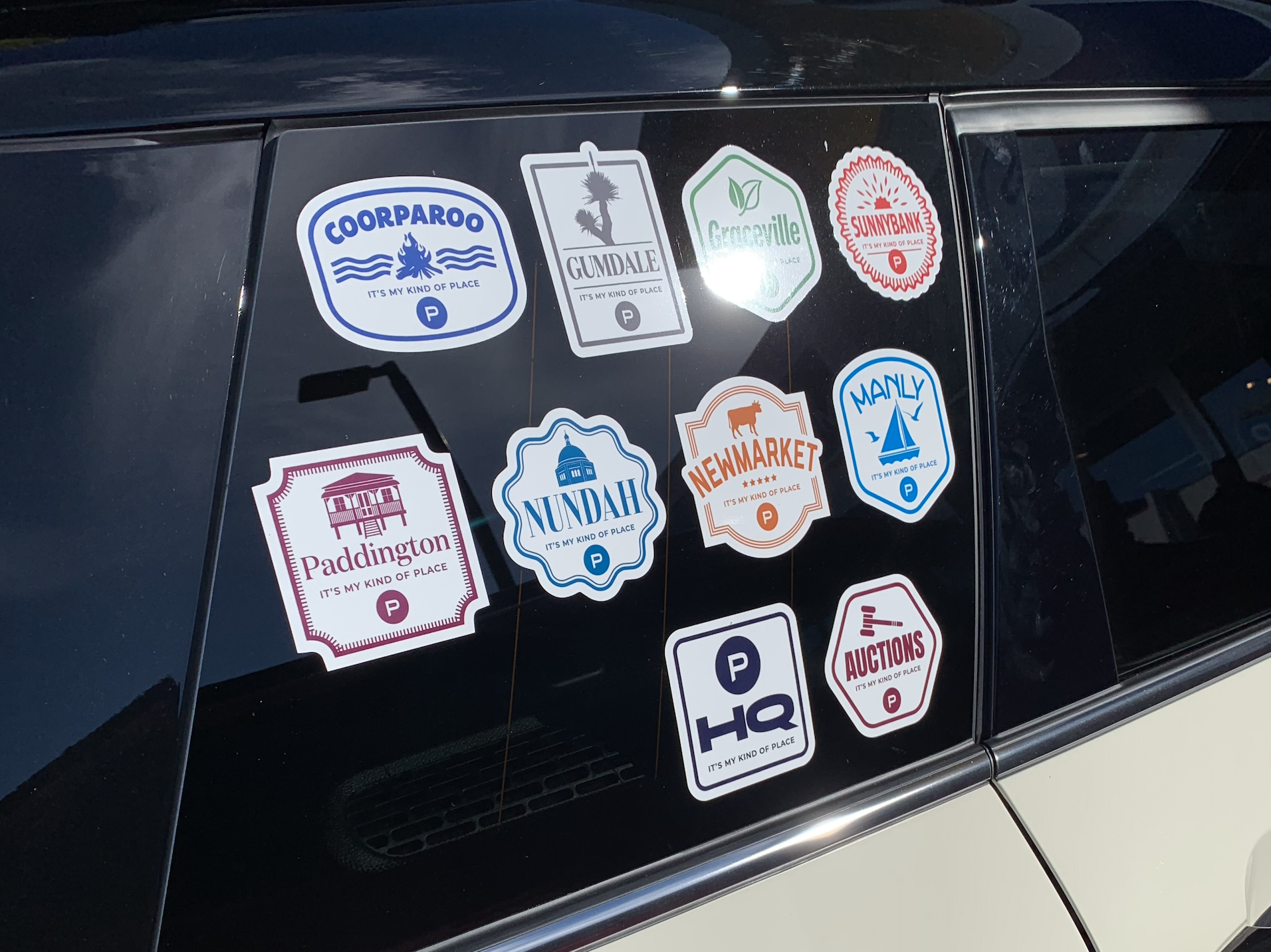 The Office Stickers that appear on Mini 99 & 100.
---
To celebrate the launch of these special edition minis, we're giving you the chance to win a mini escape to Brisbane's local paradise, Noosa.
Place Auctions, in partnership with Motorline Mini are excited to be joining forces and offering one lucky bidder at this weekends Auctions the chance to win two nights stay at the Sofitel Noosa, a Dinner at Season Restaurant, Magnum of Veuve Clicquot, a Mini to get you there and back, a 'Taste of Noosa' sunset cruise and a Motorline Mini Pack.
All you have to do is register to bid at one of this weekend's Auctions and you'll be in the draw to win!
You've got to be in it to win it, so check out the full list of Auctions here.
The winner will be drawn at Place Head Office on July 14.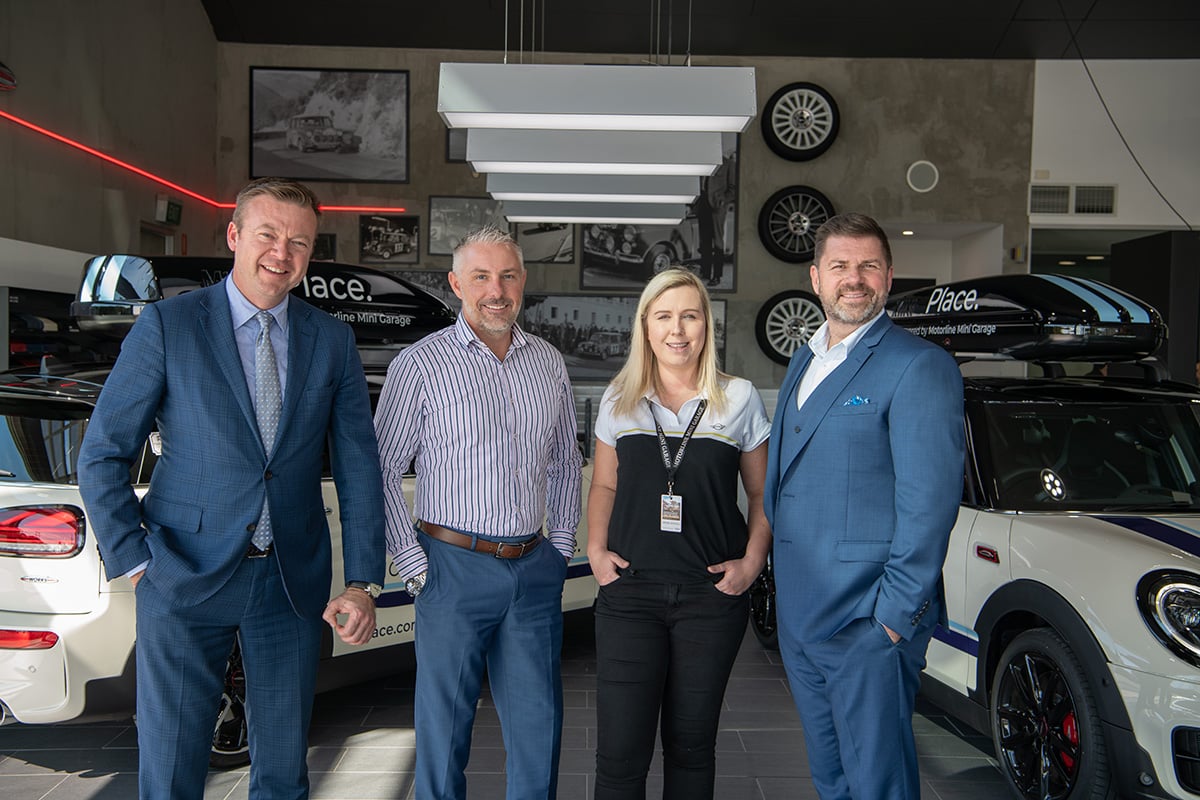 Place Managing Director Paul Curtain, Motorline Mini's Andrew Robson and Sheri Sewell and Glenn Bool Director of Place Gumdale.