Early February 2019 marked the 10-year anniversary since directors Viviana and Gary opened the doors of Place Graceville.
We sat down with director Viv and reflected on the last 10 years.
How was Place Graceville established?
Gary has been in real estate for since 2001 and 10 years ago, he and I had the opportunity to purchase a Raine and Horne business. However, the lease was up on the building and the franchise, so we had to pick another brand.
We were drawn to the Place brand as they were new and different. They had fresh approach to real estate. It was a great balance between old and new. The brand was innovative yet professional. We were the first franchise in the company, and 10 years later here we are.
We found a home at 312 Oxley Road, Graceville, but we always had the intention of relocating to Honour Avenue when a place came up. Five and a half years ago we found our new home at 389 Honour Avenue. After a big renovation, we opened our doors to our current office.
What is Place Graceville's specially?
We pride ourselves on offering a professional, high quality service with personable agents. People who are very good at what they do yet maintain humility. We strive for excellence and expect nothing less.
We have a hyper-local, community mindset, with many donations being made to local sporting teams. Our agents know the western suburbs like the back of their hands as all the team live locally.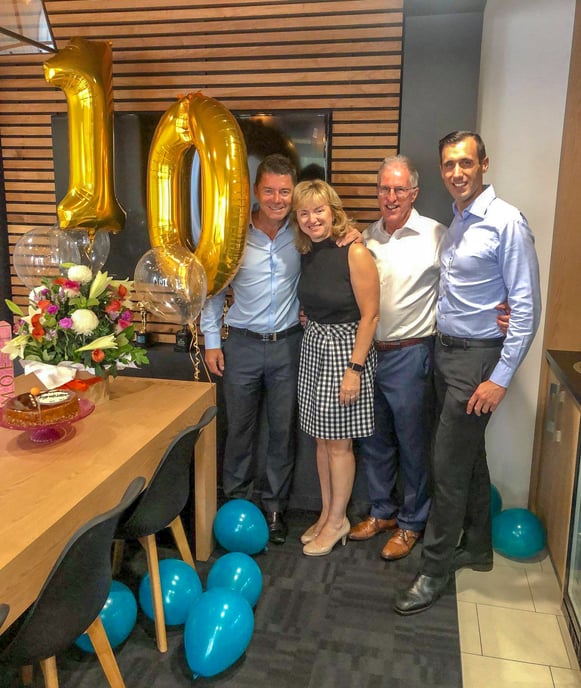 What is your greatest achievement?
The greatest achievement was growing a team. We've gone from a team of three in 2009 to a team of 30 in 2019. We've gone from 1 agent to 15. The best part however is watching the team develop, grow and find their happy place over the years.
We also pride ourselves for establishing a good dynamic within the team and having a good office culture. It is an office built on mutual respect, however we like to keep things fun too.
What were some notable achievements?
Over the past 10 years we have found our feet and gotten stronger as a team, and that has shown through winning awards within the wider Place group. Last year Place Graceville won Business of the Year at the annual Place awards.
We have increased our market share dramatically within the last 10 years. Our most impressive market share is in Chelmer and Graceville. We now hold about 27% of the market share in Chelmer and 24% in Graceville.
Finally, I would say establishing our new office on Honour Avenue would be one of our greatest achievements. We always intended to open our shop on Honour Avenue so when it finally happened in 2013, it was a very defining moment for us.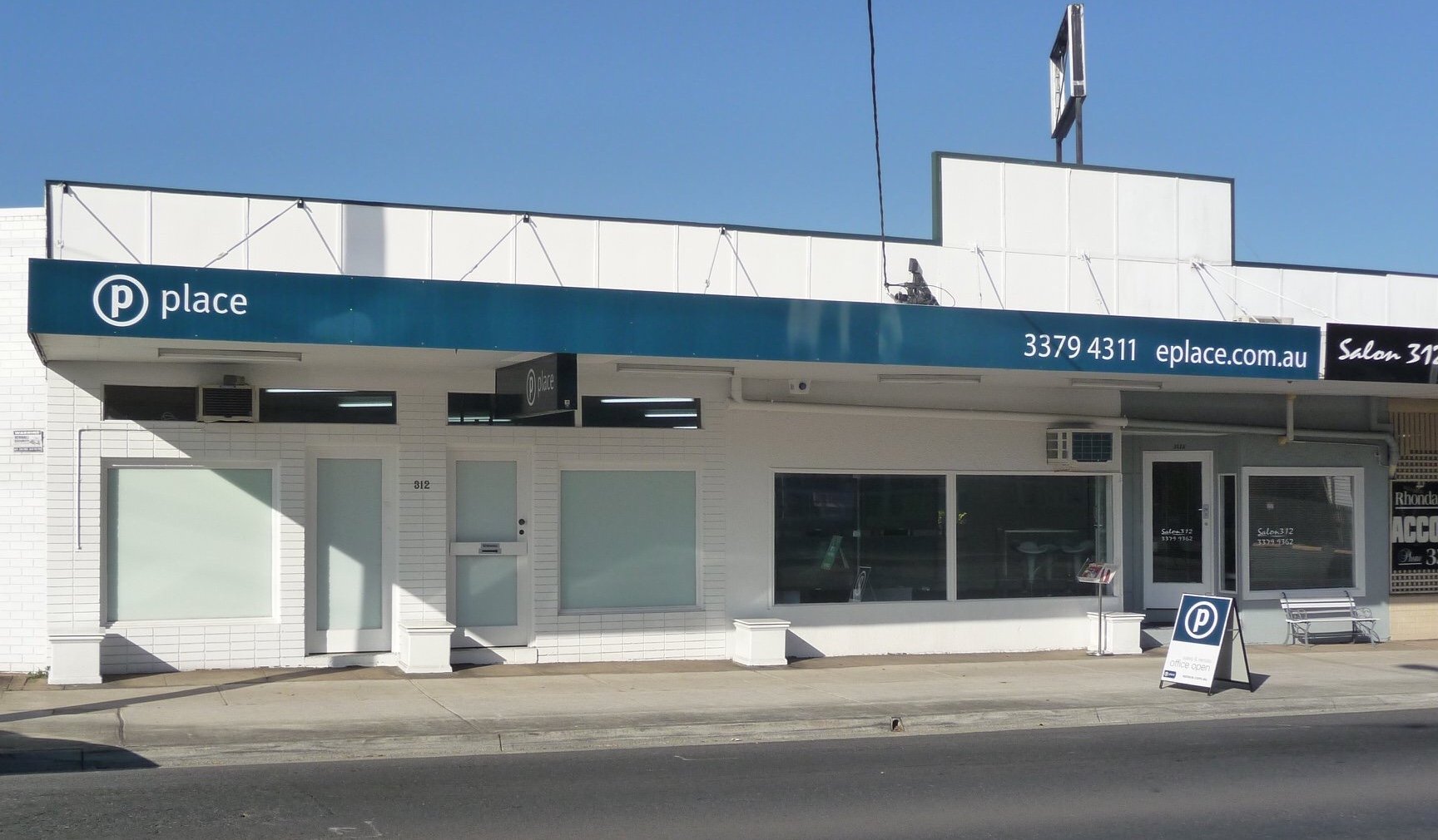 Image: Old Office on Oxley Rd and New Office on Honour Ave
How have business partners Peter May and Brad Robson benefitted the team?
Peter May and Brad Robson joined the Place Graceville team in 2013. Combined, the pair have 36 years' experience in the real estate industry.
They brought with them their market share, their skills, their wide knowledge of the area and many years of experience. When Pete and Brad merged into the Place Graceville business, we grew stronger together.
How has the industry changed since Gary first entered real estate in 2001?
Technology has dramatically changed how the industry works and technology has resulted in the service we provide being different. We have a different way of doing things now.
Back in the day we used to place people in cars and drive around showing them what houses we have to offer. If a person was moving from down south, they would come up for the day and we'd drive them around and show them all our properties.
If you are interested in learning about how you could sell your home with Place Graceville, contact us today.