The Brisbane Property Market has shown incredible resilience to unprecedented circumstances in March. Within the space of 29 days, we went from normal operation to a total transformation.
However, it would be remiss if we didn't acknowledge that some buyers may have been forced to retreat from the market. We sat down with Peter Burgin, Place's Chief Auctioneer who speaks to the peaks and troughs that this pandemic is bringing to the real estate auction space. "I am sure that the buyers who have chosen not to purchase property at this time certain will return inside of the next 12 months or so," he said. "The critical element is that there is a depth of buyer activity in our market that has not lost confidence. It is expected that they take a moment to pause and observe, but the fact remains that many see Brisbane as being the most exciting, and prosperous city in Australia with a net position of significant growth over the next 10 years."
For those property investors in the market for the long-haul, however, are in a unique position to gain some significant perspective on how the market will be placed in the near future. "Residential property owners with a long term view are beautifully positioned to take advantage of the natural growth curve of Brisbane. This attitude from buyers has underpinned the strength in our market over the past 30 days, and helped us weather the initial storm of COVID-19," says Peter.
Although, those people who are taking advantage of the market we are in, Brisbane's property market remains strong. March saw a total of 23 auctions take place, with 9 properties selling prior to auction and 10 selling under the hammer. This brought the auction clearance rate to an incredible 82.6%, and the reason is clear. Although buyer volumes are down, the average of ~3 registered bidders per auction were highly interested parties. So, with uninterested bidders and spectators out of the equation for whatever reason, this paves the way for interested parties who's property interests remain unhindered.
Auction Case Study
Using GAVL, the online platform for both streaming live auctions and open homes, registered bidders are able to view and bid at auction from anywhere in the world. On March 25, a 3 bedroom 1 bathroom property on Sydney Avenue in the sought-after suburb of Camp Hill sold under the hammer for $1,062,000 after an epic 42 minutes of bidding. The vendor achieved a 25% greater result than expected. What was even more interesting, was the level of interest in this event. The night saw more than 20 attendees, 8 bidders and 56 legitimate bids.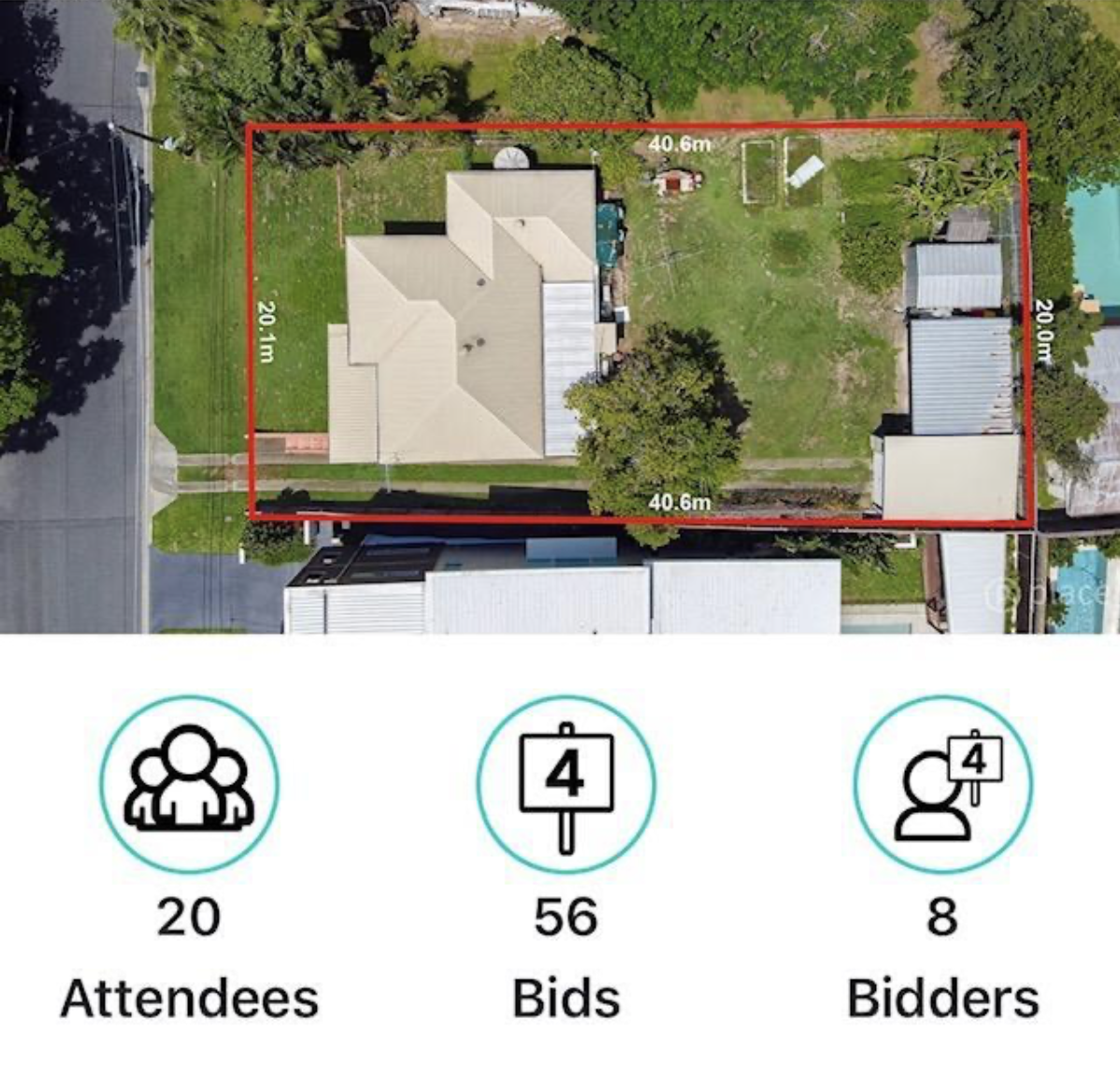 Unfortunately, no one has a crystal ball on the matter at hand. All around the globe, people remain uncertain of just how long this will last, and the lasting impact it will have. "I firmly believe that we have every reason to be optimistic," says Peter. "It's important to be respectul of the current circumstances, but most importantly, remain postive."
If you'd like to stay up to date with the everchanging conditions that the COVID-19 pandemic is bringing to Brisbane's property market, subscribe to our weekly newsletter below.