It's the never-ending battle between the Gold and Sunshine Coasts; which is the best beach destination in Queensland? Truth is, neither are better, everyone has their favourite aspects about both places.
Both roughly an hour from Brisbane (though, with the perpetual roadworks, this time is extremely inconsistent) deciding which coastal destination is for you is a common occurrence for Brisbaner's seeking a beach-based getaway. This is not surprising, as both places are famed for their beautiful beaches, have names that conjure up images of sunny skies, and offer reasonably priced seaside getaways without actually having to leave the country.
In Brisbane, we may not have beaches at our doorsteps like other capital cities, but we are lucky to have the Gold Coast and the Sunshine Coast just a drive away. Sunny, Coastal and two of Australia's best beach destinations, these beautiful strips are perfect examples of South-East Queensland's beauty.
Whether you're looking for a day trip or a last-minute holiday booking, here's our overview of the two, to help you make the most of your Queensland Beach Holiday.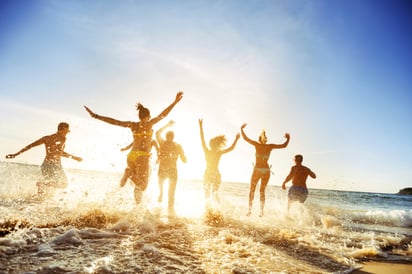 Gold Coast
Beaches
While Surfers Paradise is the poster child and arguably the most famous Gold Coast beach destination, the magic comes from venturing out further to the lesser known beaches. The Gold Coast is a string of small beaches that form a seemingly endless stretch of sand, broken up by a few headlands and rivers. At the top of the list, is Burleigh Heads beach. Burleigh offers the best of both worlds: protected waters at the main beach and world-class surf breaks off the headlands. The view is incredible too, with panoramas stretching out to the skyscrapers lining the coast.
Dining
Though there's never been a shortage of culinary destinations, there's no denying the Gold Coast of 2019 is a foodies' paradise. From Burleigh's rooftops and cliff edge bars, to communal eateries in Palmy, fine dining at Broadbeach to reinvented venues in Surfers, there is certainly a culinary resurrection happening Gold Coast wide. Ready to treat your day tastebuds to a day of fantastic dining? These are our top picks: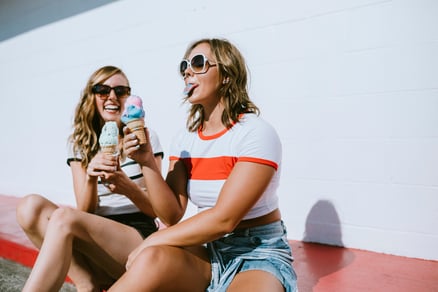 Nature
Aside from Coastal walking tracks, those seeking something a bit greener can look west to the hinterland where an entirely different world awaits. The Gold Coast Hinterland is an underrated part of the region that provides a number of scenic outlooks and attractions including waterfalls, valleys, vineyards and caves.
Activities
Despite its largely adult-oriented holiday reputation, the Gold Coast does better than most other destinations for enticing families with kids of all ages. There's an array of activities such as theme parks and wildlife sanctuaries that can help break up the beach days with kids! Those who put retail therapy on their holiday priority list, will be extremely content with the likes of Pacific Fair and Harbour town.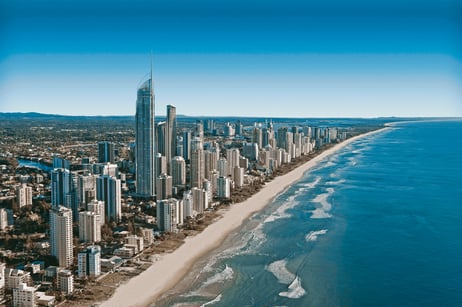 Sunshine Coast
Beaches
The Sunshine Coast offers a less commercialised atmosphere, and, more protected beaches that are separated by large headlands. In between, lies beautiful stretches of sand which begins at Caloundra and ends at Noosa North Shore. Nestled in between, is arguably South East Queensland's best and most famous beach; Noosa. Noosa reports over 2.36 million visitors each year, and for good reason. Being one of the only north-facing beaches on the east coast of Australia, tranquil conditions exist all year round.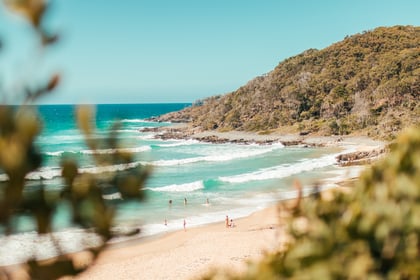 Restaurants
When you're done with the sun and sand of Noosa Main beach, you can retreat to the renowned Hastings Street to wine and dine at some of the award-winning restaurants such as Sails, Bistro C or Ricky's. Further down the coast, some of the smaller coast towns are seeing multi-million-dollar refurbishments take place. The standout? Mooloolaba Wharf. This popular precinct offers dining options for all appetites and budgets, for the whole family.
Nature
Simply put, the Sunshine Coast has everything the Gold Coast has but slightly more, when it comes to natural attractions. They're fairly similar in terms of environment, structure and layout, and are equally as spectacular, as far as beautiful beaches go. However, the Sunny Coast takes the cake as it's generally less crowded and has fewer high-rises, making for a less inhibited atmosphere.
Activities
Relaxing and taking it easy is a major part of the Sunshine Coast lifestyle however, it still offers an impressive array of things to do across the spectrum. The variety of suburbs means that each one has its own focal point for activities and attractions, and if you grow bored with one, it's incredibly easy to simply shift to the next and find something new. Our picks are to head up Noosa north shore way to Rainbow beach on a 4WD adventure, pick a water sport in the Noosa or Maroochy River, or for something more relaxing, take a stroll through one of the famous national parks.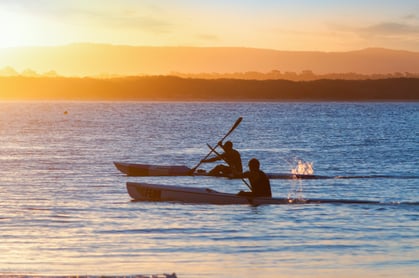 Ultimately, it's safe to conclude that though it may be hard to pick Queensland's best beach, there's certainly something for everyone. Both the Gold Coast, and Sunshine Coast, are stretched-out tiny cities that lack a real CBD. They are instead a loose collection of suburbs blended together along an extended stretch of beautiful coastline and have many alluring attractions.
Despite the differences, everyone can agree that we're lucky to have two incredible destinations so close to Brisbane!
Want to keep up with all things Brisbane and real estate? Be sure to subscribe to our newsletter below.