Digital inspections, closed-door auctions and a no-handshake policy are quickly becoming the norm as the real estate industry adapts to the ever-changing challenges brought by COVID-19. However, one thing that hasn't changed immensely, is the demand for home-buying hopefuls keen to lock in deals ahead of increased economic uncertainty; indicative that agents aren't changing what they do, just how they do it.
When it comes to property sales in the Inner North of Brisbane, Matthew Jabs and Ross Armstrong from Place Newmarket are the go-to team for locals. Matthew Jabs has been the #1 Agent within the Place Group for the last five years running; when you observe him and how his team conduct business, it's not hard to see why. Having sold over 1250 properties in 10+ years, he's worked through a variety of market conditions and knows how to get a deal done.
In this article, we take a look into a property he was marketing, particularly the way he adapted his approach in light of Coronavirus concerns.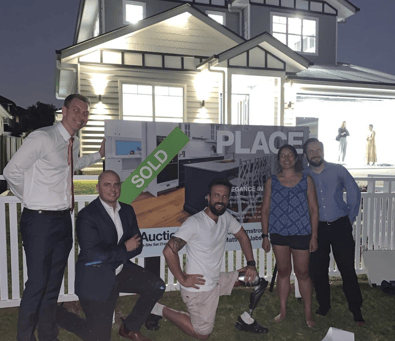 56 Eleventh Avenue, Kedron SOLD at Auction Thursday the 19th of March. Source: Instagram
56 Eleventh Avenue, Kedron was set to go to Auction on Saturday the 21st of March with the vendors hopeful of securing a cash-unconditional contract under the hammer. The 5-bed, 3-bath, 3-car family home built by renowned builders Evermore Homes offers street appeal, high-end finishes, a functional floor plan in the highly sought-after Kedron Avenues; a remarkable property in fit and finish.
However, amid the rapidly changing market conditions due to COVID-19, less than a week out from the Auction, he and the sellers made the decision to move the auction to Thursday night – something rarely done. "We didn't want to risk the government making any changes to how we could conduct open homes and auctions before the weekend," he said. "We presented the seller with their options and they decided on this style of auction knowing there were interested parties – bringing it forward was the best option."
"Between Monday and Thursday, we contacted all necessary parties involved and made it a 'closed door Auction' meaning only genuine [registered] buyers, and the seller were allowed," says Matt. "Everyone was quite appreciative that we changed it to a weeknight, as some had concerns about the large crowds that traditionally gather on a Saturday to spectate. I have a feeling we'll see a lot more of this moving forward."
The sparse Auction Crowd didn't hinder results, with 2 registered parties bidding it out until the hammer fell at an incredible $1,650,000 – a record sale price in Kedron this calendar year.
Peter Burgin, Place Chief Auctioneer conducted the Auction and was in full support of the decision to move it forward. "Matt and Ross knew they were going to attract a lot of interested onlookers, so took the responsible attitude to reschedule," says Peter. "In terms of the 'closed door' policy, we have been running buyer only Auctions successfully for a couple of years now, so this is not foreign to us. Successful bidders and lucky new homeowners had been looking for exactly a year, so it was incredibly exciting. I think they really enjoyed the environment. Sometimes, crowds of spectators breathing down your neck can add pressure, something you don't need when bidding for a house!"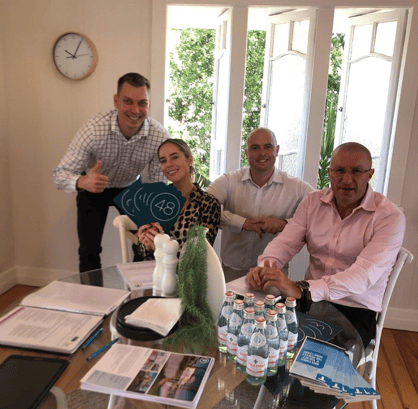 Matthew Jabs, Tara Kelly, Ross Armstrong & Peter Burgin prepare for an Auction. Source: Instagram
Over the weekend, Peter conducted 6 Auctions for Place, 5 of them selling under the hammer, including a few pre-auction sales which we are also seeing a lot more of. All of them were streamed via Gavl, an app that livestreams auctions in real-time, allowing people to browse, watch, bid and buy property at Auction from wherever they are in the world.
This week, new government and health regulation advice means that our approach to open home inspections and auctions will change too. Open homes will be replaced with private, and virtual inspections, with all auctions being strictly 'buyer only'.
There's no doubt that we are facing unprecedented times to which we are constantly evolving with to ensure that our purpose of helping people find their happy Place remains unhindered. To ensure auctions and inspections can be carried out with the health and well-being of you and our community in mind, Place have implemented the following new policies:
On the 24th of March the Prime Minister Scott Morrison announced that Auctions could no longer be carried out. The Prime Ministers intention was to stop open homes and Auctions in their traditional format to ensure there was no form of public gathering, which would fly in the face of social distancing. We are in full support of these measures. Fortunately we can make operational changes which allow us to operate in an effective way: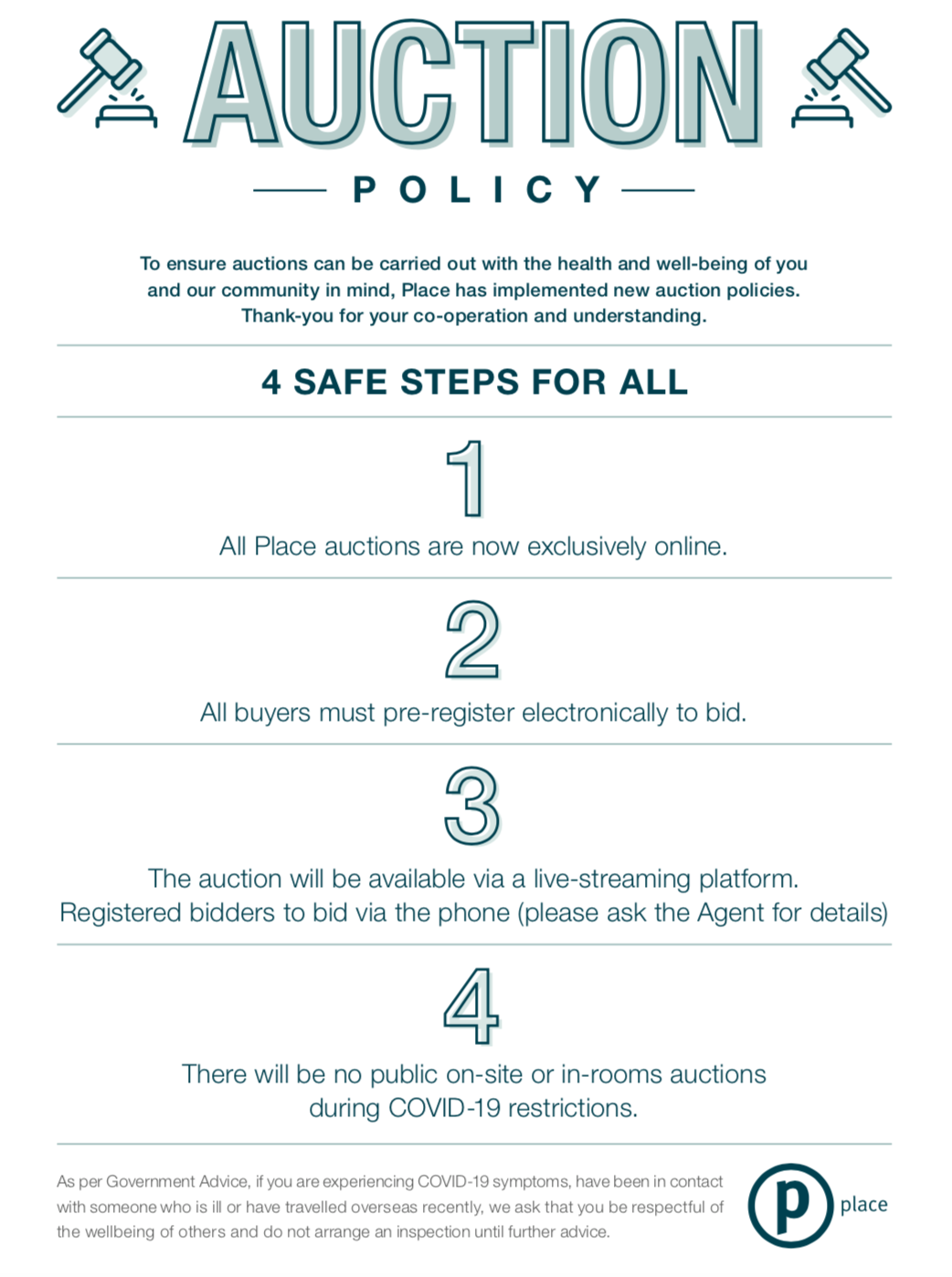 Our local experts are available to answer any queries you may have surrounding current market conditions and your property. To keep up-to-date with all things real estate, subscribe to our eNewsletter below.