Glamorous and tasteful, the Art Deco style of the 1920s and '30s has to be one of architecture's most identifiable aesthetics. Renowned for its sleek lines, high-end finishes and impeccable workmanship, this design style is making it big once again in homes across Brisbane.
Whether you're updating an original character home or looking to add a touch of old-world finesse to your abode, there's so much to love. Curious? We've put together a simple guide to understanding Art Deco's defining features to get you inspired…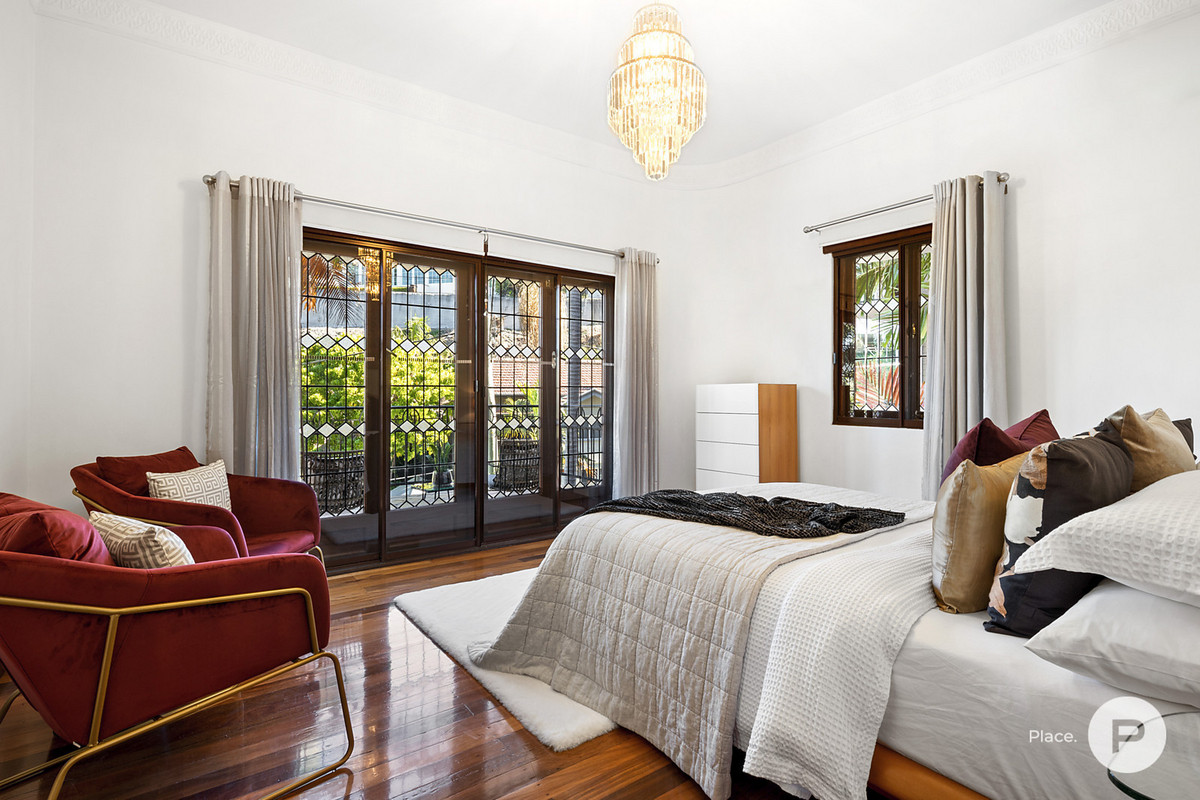 Ornate windows and glasswork
Adding instant grandeur, Art Deco-style leadlight windows typically include geometric shapes and clean designs that look timelessly elegant. Available in both coloured styles and more simple options, this unique feature can often be found in windows, doors and internal door panels. Similarly, etched frosted glass with eye-catching patterns or scenes are regularly found in Art Deco homes. Seeking that beautiful final touch? For glass pendant lights, consider amber-hued, smoked and colour-tinted options for a little extravagance.
Geometric motifs and consistent detailing
While Art Deco as an aesthetic is centred around luxury and artistry, it was also about knowing how to achieve sophisticated simplicity. Moving away from the nature-inspired Art Nouveau period of the late 19th and early 20th centuries, homes during the 1920s and '30s generally showcased geometric motifs. Popular shapes included chevrons, 'sunbursts', zig-zags and pyramids. These motifs were carried throughout the whole residence to create focus.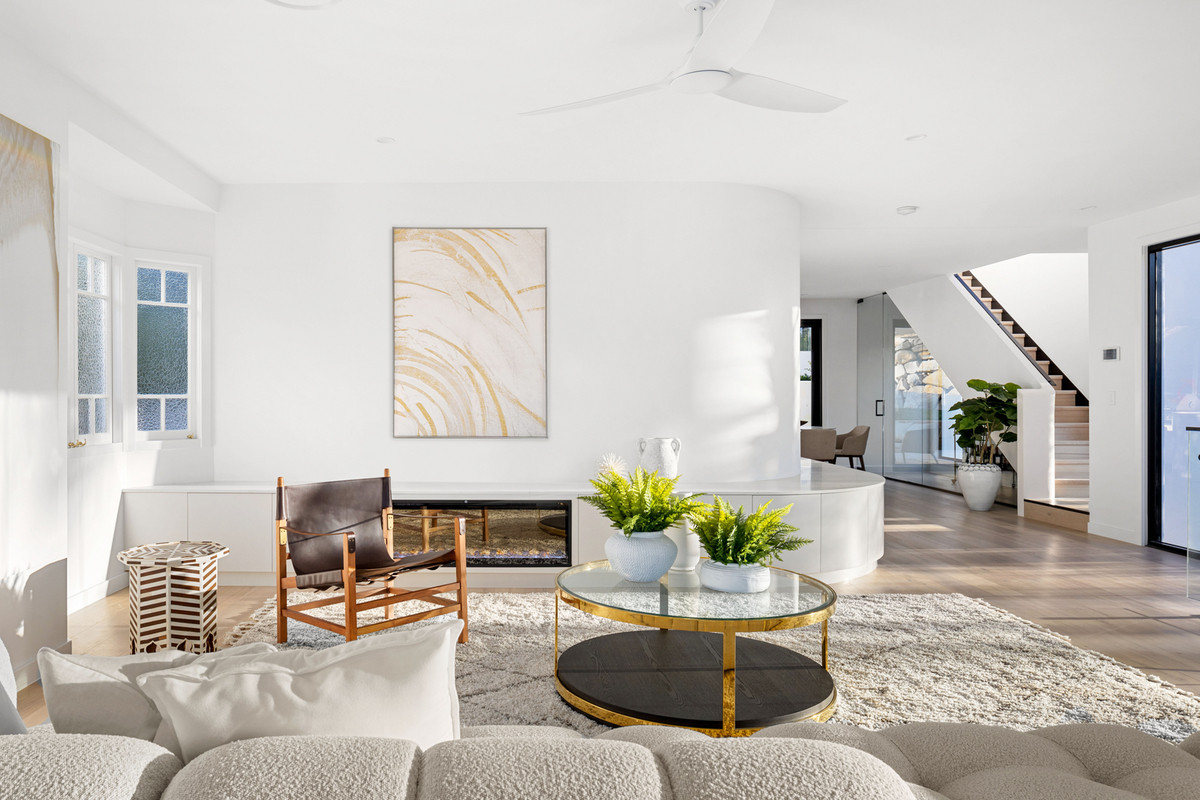 Curved walls
A massive trend for 2021, curved walls are perhaps the most instantly recognisable Art Deco feature. 100 years later, we're still in love with these design elements and are incorporating them into new builds. A clean and fresh colour palette makes curved walls look amazing and helps to bounce natural light throughout a space, while monochromatic accents in balustrades and window frames highlight the exquisite shape. You'll find curved walls essentially everywhere in an Art Deco home – from porches and internal walls to external facades.
Stucco and brick facades
Another quintessential characteristic, stucco was commonly used on a home's exterior due to its sharp-edged finish and ability to be carved into defined shapes. Brick facades in decorative designs also celebrated craftsmanship and attention-to-detail, creating a striking look and ensuring durability. Rule of thumb for Art Deco: don't just make it functional, make it stylish.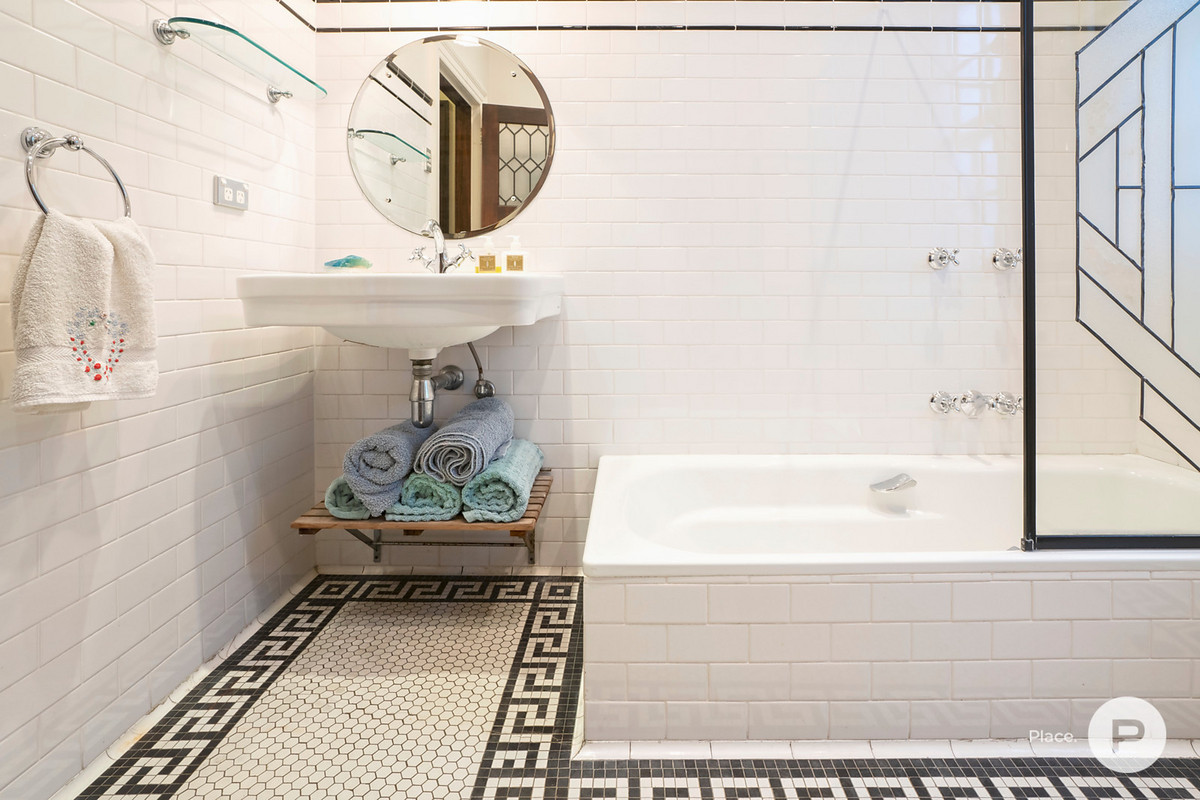 Decorative tilework
The Art Deco era really was decorative tilework's time to shine, much like with ornate glassware and plasterwork. Often presented in chic monochromatic or jewel-toned colour palettes, tiles were typically laid in attractive patterns to add elegance to a utilitarian space – think bathrooms and kitchens. Still beloved to this day, 'subway tiling' was used in many homes during this time. When it comes to patterns, geometric motifs and checkerboard styles have great impact.
Lavish materials
The Art Deco era was all about opulence and refinement – the same goes for its architecture and building materials. Natural elements such as rich timber and stone have enduring appeal, while metallic and gem-toned accents instantly evoke a sense of luxury. Plasterwork in bold geometric patterns is an Art Deco favourite, as is tapware in chrome and brushed brass.
For more ideas or to keep up-to-date with all things Brisbane real estate, subscribe to the newsletter below.