With a few of the many intense restrictions being lifted all across the country this weekend, many people are scrambling to find out exactly what they can do, and where they can go.
There's no question that the social distancing and isolation measures taken globally have taken their toll on the world's way of life. What seems to have been going on for many months, is now showing quite significant sigs of success. Thanks to wider population adhering to these restrictions and respecting the severity of the situation, Premier Annastacia Palaszczuk announced earlier this week that Queenslanders would be able to go for a drive within 50 kilometres of their home or go out for a picnic with members of their household. So, with this positive news causing a stir for families across Brisbane, exactly where can you go and what can you do?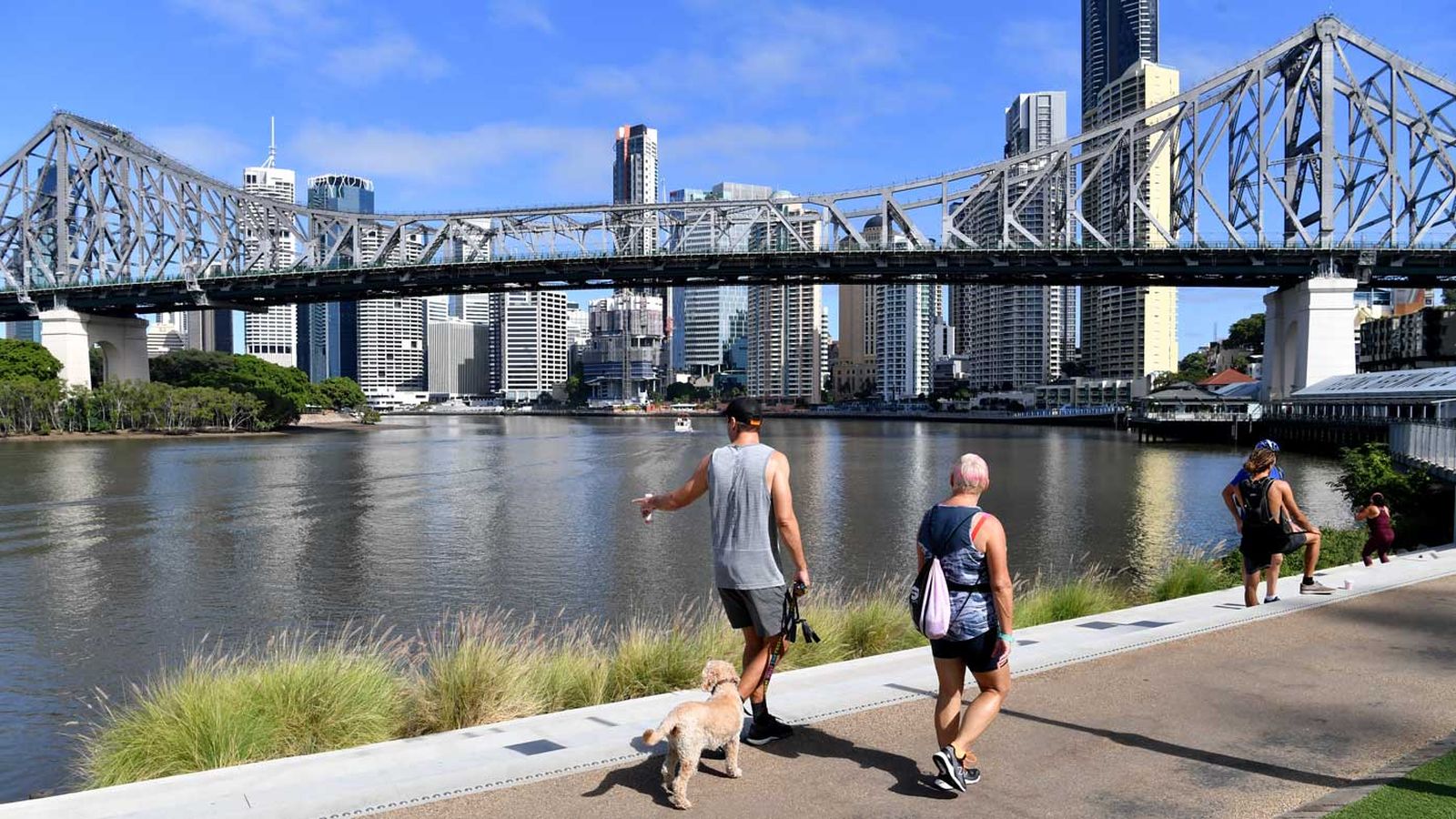 Source: 9 News - link here
As of Saturday May 2, Queenslanders will be allowed to go for a drive, ride a motorbike, jet ski or boat and to shop for non-essential items like clothes or books. This also means that having a picnic in your local park, or hiking in your favourite National park is back on the table. However, the 50km radius does restrict movements on these new regulations, but this is more than you may think.
Listed on the Queensland Government Parks and Forests website are the many National parks that will be opening their gates as of tomorrow. Some of the popular parks include the Glass House Mountains, Kondalilla National Park and Noosa National Park. You can view the full list of parks reopening this weekend below:
Place
Specific details

Beerwah State Forest

Glass House Mountains Lookout

Crows Nest National Park

Day Use Area – Rockpools to remain closed

Danbulla National Park and State Forest

Lake Tinaroo Day Use Areas

Ex-HMAS Brisbane Conservation Park

Glass House Mountains National Park

Multiple day use areas, tracks and all summit tracks

Great Sandy Marine Park

Ex HMAS Tobruk




Restricted vessel access to Fraser Island K'gari via Notice to Mariners

Hinchinbrook Island National Park

Day Visitors

Kondalilla National Park

Day use area and access track – Rockpools to remain closed

Main Range National Park

The Crest day-use area, and Queen Mary Falls

Mapleton Falls National Park

Lookout and related Areas

Mt Barney National Park

Walking Trails

Moogerah Peaks National Park

Walking Trails

Mount Coolum National Park

Mount Coolum summit walk

Noosa National Park

Laguna Lookout.




Noosa Headland coastal walk and day use area with some restrictions – car park to remain closed.

Paluma Range NP

Jourama Falls day use area.




Big Crystal Creek and Little Crystal Creek day use area/swimming area to remain CLOSED.

Springbrook National Park

Natural Bridge.




Gwongorella day use/picnic area, Purlingbrook Falls, and Tallanbana trail head to remain CLOSED.

Tamborine National Park

Witches Falls.




Cedar Creek Falls to remain CLOSED.

Walkabout Creek Discovery Centre

Day Use Area.


Enoggera Dam and SEQWater trails – see SEQWater website.


Full Closure of Discovery Centre.

Wooroonooran National Park

Behana Gorge, Goldsborough Valley section and Mt Bartle Frere.




Josephine Falls to remain CLOSED.
Source: parks.des.qld.gov.au
Despite the reasonably long list of National Parks, hikes and trails reopening, your choices may be limited depending on where you live. As the 50km radius rule has come into play, you may need to double check that your desired weekend getaway is within these confines. So where can you go that's within 50km? Well, looking at a general location of Brisbane City, here's a basic representation of what 50km looks like, and what it includes: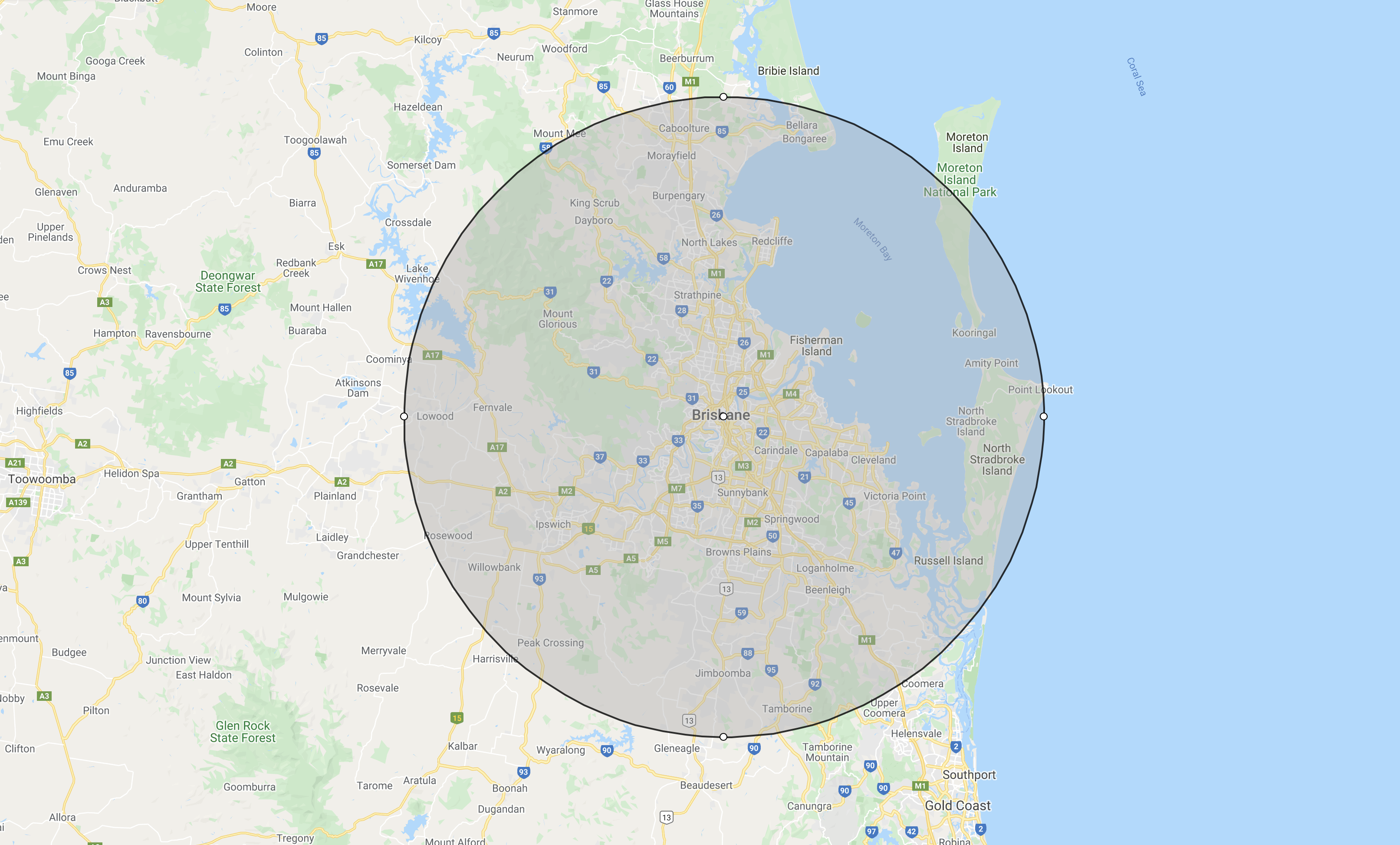 According to this, popular parks like Flinders Group National Park, Venman Bushland National Park & parts of D'Aguilar National Park. Before planning your little escape, click here to view the latest park alerts for all closures and reopenings.
These new social distancing rules and guidelines also mean that you're free to have a picnic in your favourite park. So, if you've been busting crack open a cold one in your local picnic paradise, your time has come. However, there are certain limitations here, being that outings are limited to people in your home, or you and a friend.
There's no doubt that we are still in uncharted waters when navigating these changing times. However, with the news of these restrictions now easing, we are seeing light at the end of the tunnel. So, why not get away and enjoy your newfound 'freedom' this weekend?
If you'd like to keep up-to-date all things real estate and this great city of Brisbane, subsribe to our weekly newsletter below.