It's almost that time of year, where ghouls, ghosts and witches dominate the streets with one goal in mind; collect as many treats as possible.
Though not traditionally celebrated as a holiday in Australia, it's almost impossible to avoid the abundance of Halloween decorations and sweets lined up wherever you go. Every year it seems the hype continues to grow with streets and communities all over Brisbane coming together to create fun and safe spaces for children to trick or treat to their hearts delight.
In 2019, Halloween falls on a Thursday, but we've found a weekend full of events around Brisbane. Here are our top three picks for the whole family to enjoy!
1. Hocus Pocus Halloween Festival, Bulimba.
Thursday October 31, 3.00PM – 6.30PM
Running for the seventh consecutive Year, the Hocus Pocus Halloween Festival is an annual highlight for families of 4171 and beyond. Grab the kids from school and head down to the Memorial Park on Oxford Street for an afternoon of themed rides, jumping castles, craft activities, competitions and of course trick or treating. Never fear adults, this one has you covered, with plenty of food stalls and cool refreshments to carry you through the afternoon.
Keep an eye out for the Place Bulimba marquee, with face painting and colouring in. You might even be greeted with a special visit from the infamous Place Man.
See the Facebook event for more information on Hocus Pocus Halloween Festival.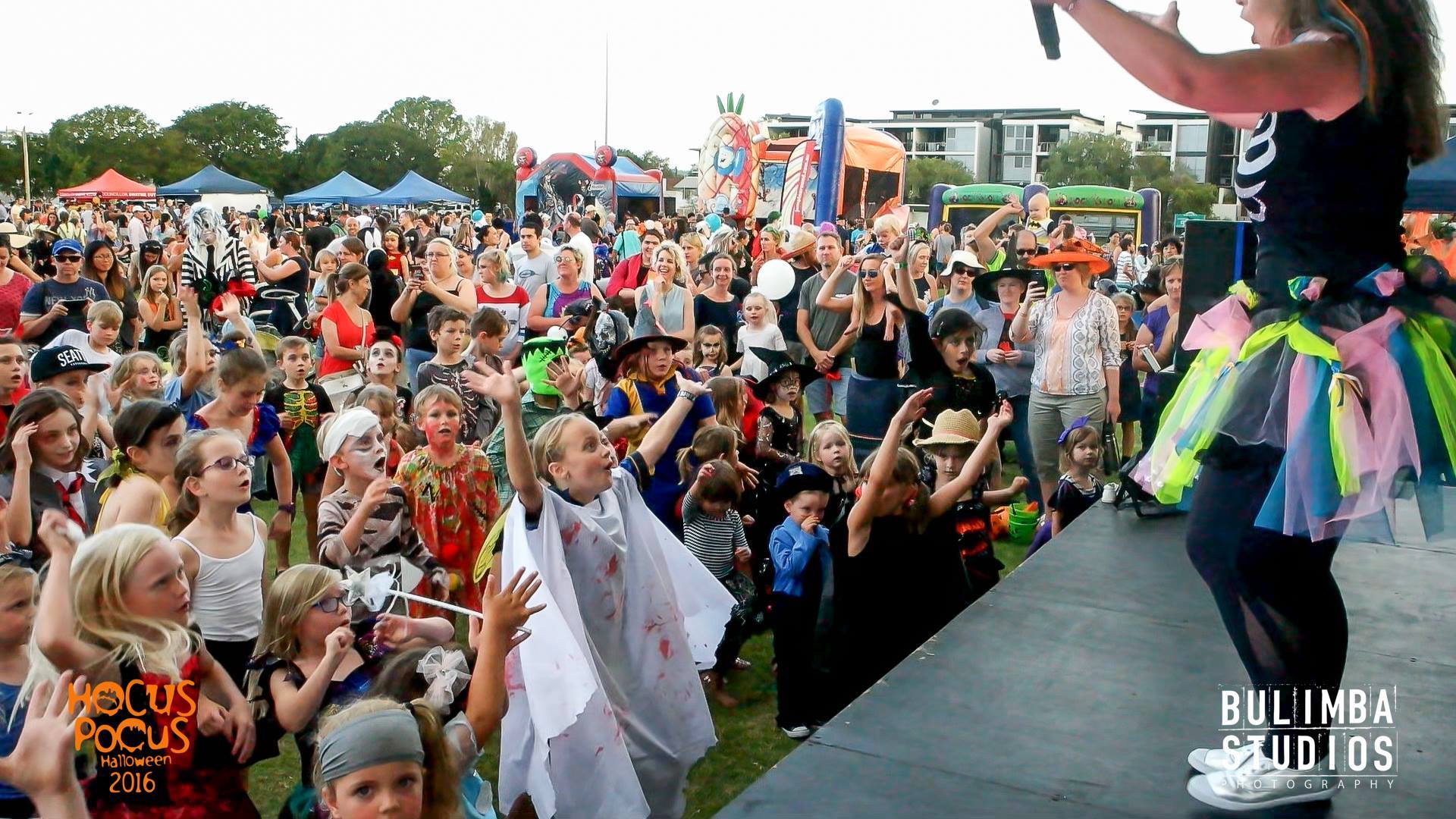 Source: Hocus Pocus Halloween Facebook
2. Manly Harbour Village Street Party, Manly.
Saturday 26th October from 1.00PM - Late
Complete with an evening fireworks display, this well organised Halloween event boasts over 13 hours of non-stop entertainment, including two stages with various performances, over 100 market stalls and rides, an abundance of international foods and even a live pumpkin eating competition.
Check out the Manly Harbour Village Website for a detailed schedule and map.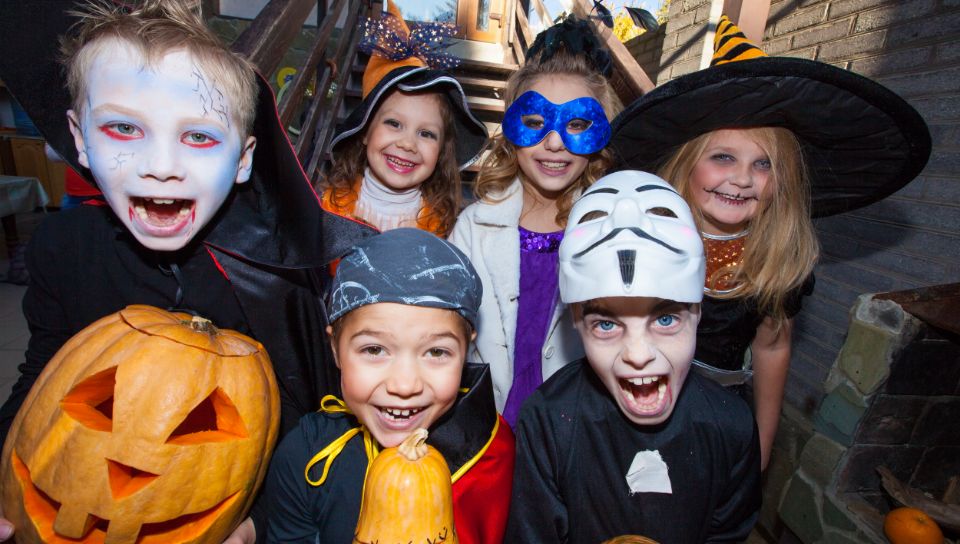 Source: Manly Harbour Village
3. Blackwood St Halloween Party and Parade, Mitchelton.
Sunday 27 October, 3.00PM – 7.00PM
Lastly, one for the northsiders! Home to a variety of food outlets, retail stores, entertainment and lifestyle offerings, Mitchelton's booming Blackwood Street turns into a spook-tacular Halloween display every year. This has been dubbed Brisbane's ultimate family Halloween event for numerous years running. Featuring a haunted house, market stalls, live music and a street parade, it's not hard to see why.
Be warned, surrounding streets get closed to traffic so that the undead can wander and scare, we recommend getting there via the Ferny Grove train line – the events start right in Mitchelton Station Carpark!
For more information on the Blackwood Street Event, click here.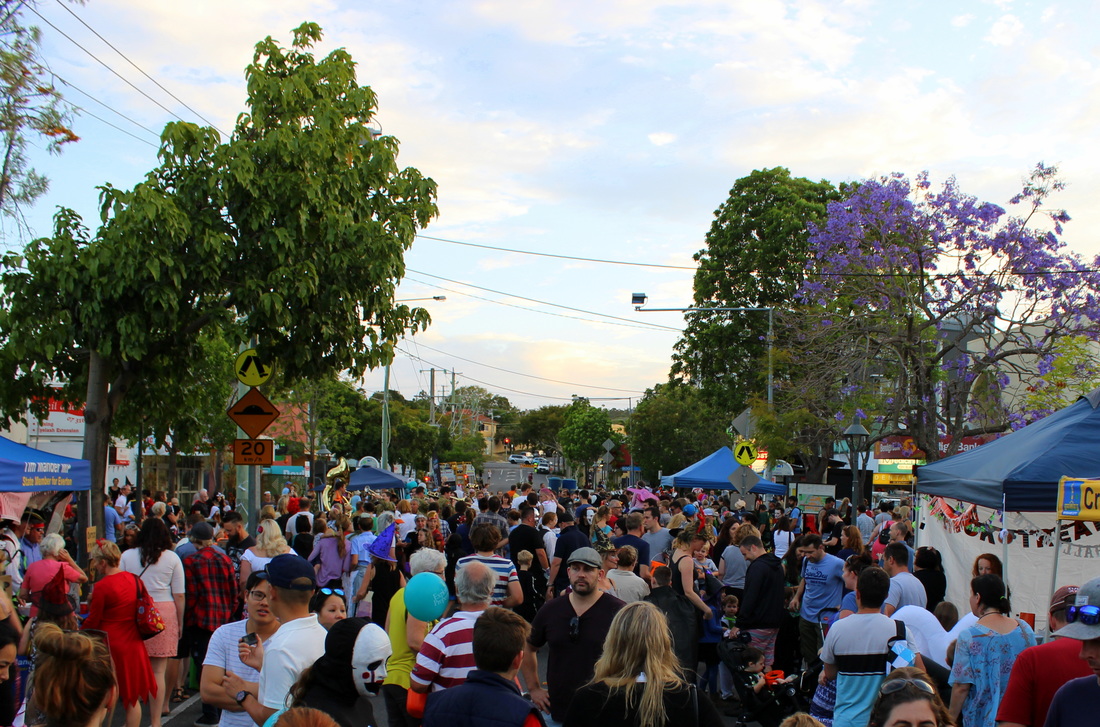 Image Source: Brisbane Family Explorers
With events like these, Halloween in Brisbane is set to be as fun as ever, for the whole family. We are so lucky to live in a city that upholds community spirit, with many events being brought to you by individuals, small businesses as well as the Brisbane City Council's Lord Mayors Community Fund. This initiative aims to support events and projects that build tighter communities in Brisbane, including all three of these Halloween events!
Want to keep up with all things Brisbane and real estate? Be sure to subscribe to our newsletter below.