By Chelsea Keim // Place Coorparoo
Across from a stunning park in the historical suburb of Holland Park laid a small post war cottage, before it was bought and turned into an elegant family home.
Kirsten and Brad Smith found this blank canvas and instantly had a vision to bring it to life!
Throughout the reno the Kirsten and Brad went through some major ups and downs as you do when conducting a major renovation like Lawn Street. But they said "the end result makes it all worth it."
After being renovators previously, Kirsten and Brad knew what they were getting themselves into when they wanted to take on a larger project and create the perfect Queensland home.
We sat down with Kirsten and chatted to her about the process of the renovation.
What was the reason behind the Reno?
We have done a few smaller renovations and were keen to do something bigger. Plus we had a grander plan of being mortgage free or at least a smaller mortgage, and this was a way of getting there.
Why did this property have potential for a Reno?
The location is fantastic, it is great to look out over the park all the time. Also it was really well built and a blank canvas just waiting to be brought to life.
What was the hardest part of the renovation process?
Staying married! It is very stressful doing a renovation of this scale, especially when you are living in it as well, and we had plenty of disagreements on how things should be done.
We had quite a few 'challenging' situations, like when we had just removed the roof and the windows needed to be replaced and along came a massive storm.
I was trying to hold plywood over the windows to stop the rain coming in, while Brad was holding down the tarp on the roof - that was quite harrowing!
We also had a possum climb into the open roof and die and we could smell it but couldn't find it - it took a week to finally track it down and it wasn't pleasant!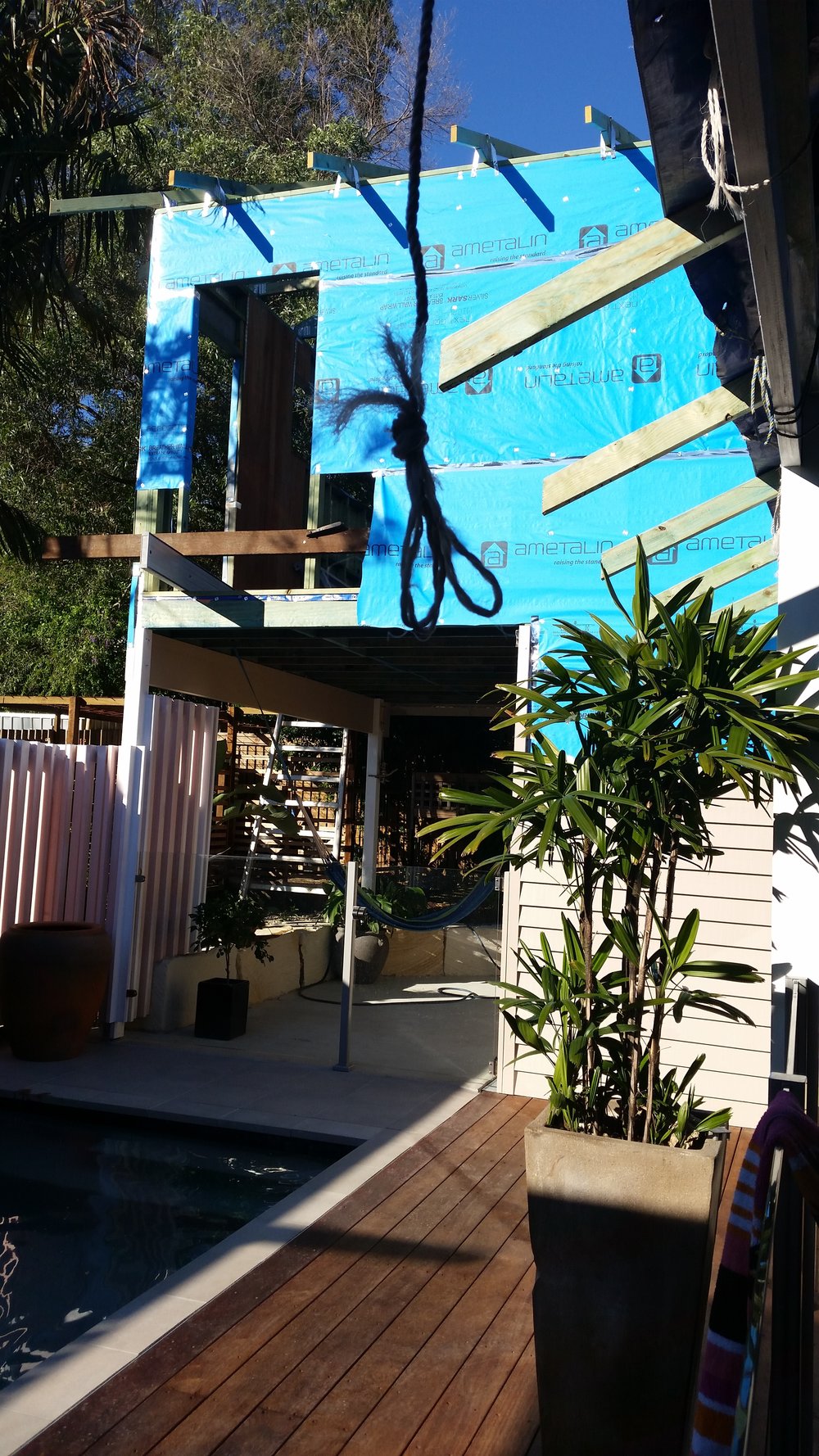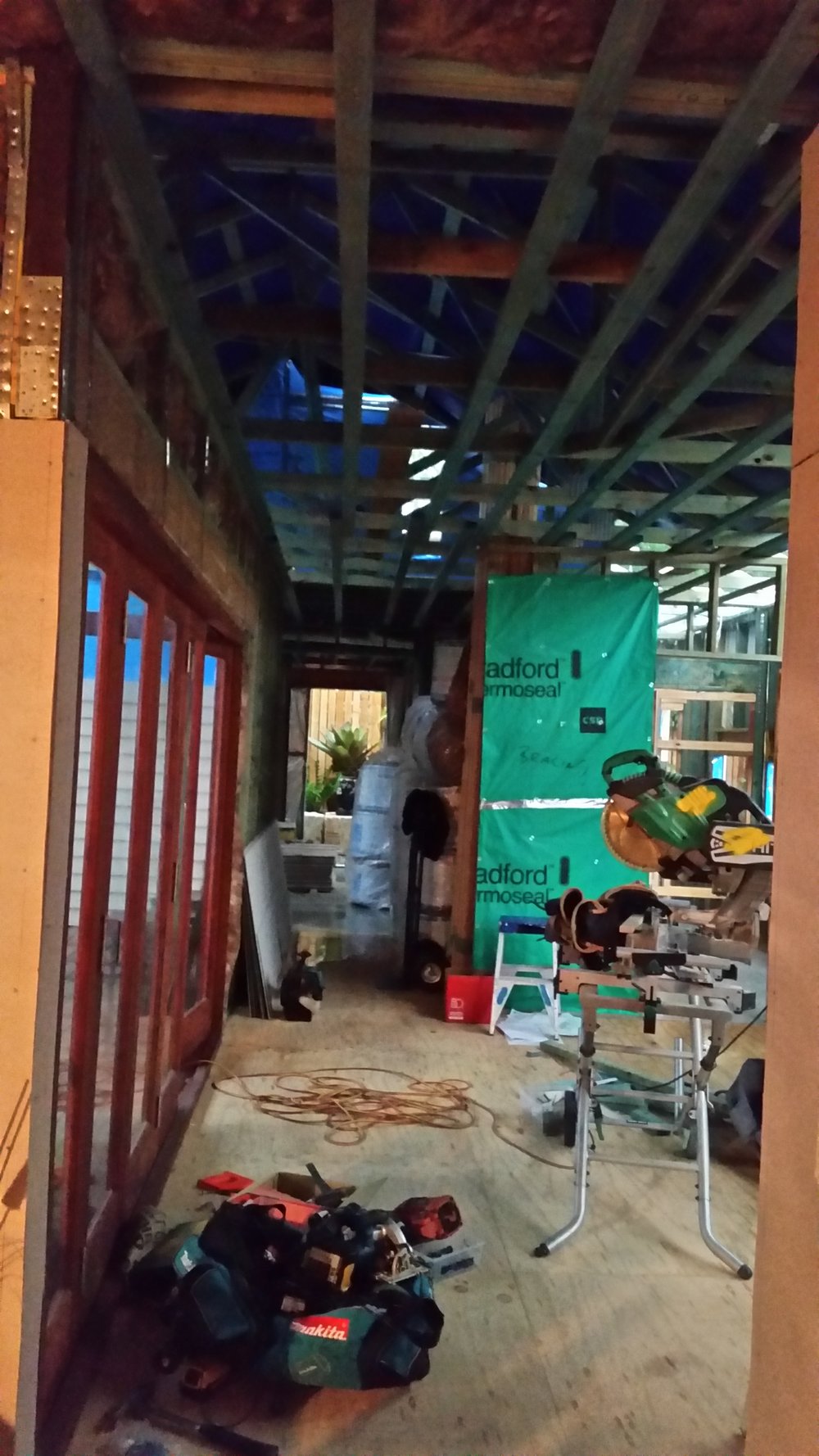 What is your favourite part of the home now?
The master suite, especially the bath in the ensuite. It is wonderful to go upstairs and be completely removed from the rest of the house, it is really relaxing.