Author // Shannon Edwards for Place Bulimba
As part of Brisbane's exciting Open House festival, Marisa Vecchio and the staff of Hanworth House are welcoming anyone and everyone to grace the historic halls of one of Brisbane's most historic homes.
The festival invites people to visit residences, buildings and businesses across the city that have cultural, historical or architectural access.
Built in 1864, Hanworth House is a safe haven providing secure accommodation for those who need it as well as hosting many significant community events with a strong focus on charity and fundraising.
Hanworth House has made, and continues to make, a great impact on this city.
Curious on what to expect at Hanworth's Open House event? We have all your answers here! We spoke to the team at Hanworth to find out.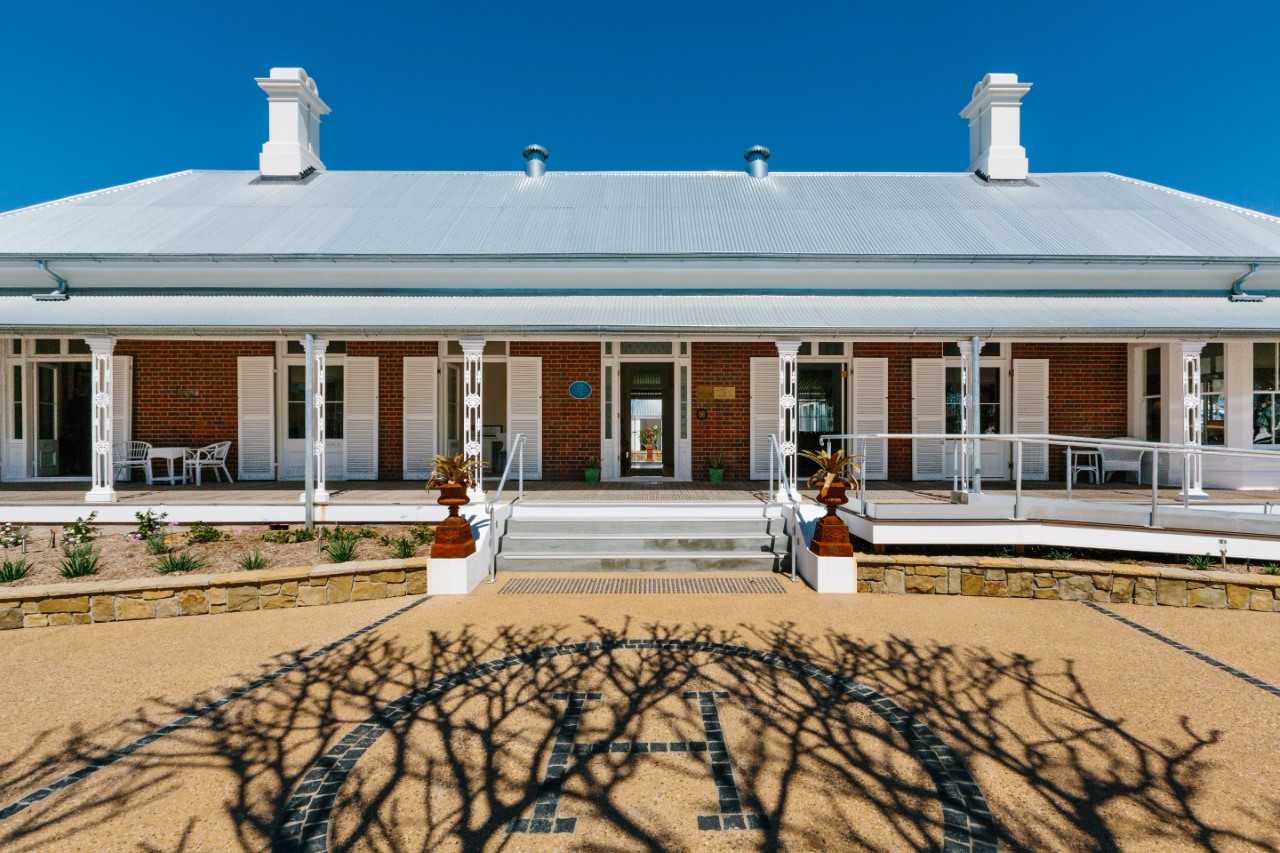 What can guests expect from Hanworth House at Brisbane Open House?
On Sunday the 8th of October it will be the fourth year that Hanworth House have opened their doors to the public as part of the Brisbane Open House event.
We will offer fun things for the whole family from free historical tours along with yarn bombing (come along to find out what it is!), and local stalls selling candles, jewellery, preserves and other crafts.
Visitors are encouraged to stay the day and perch up on the lawn overlooking Brisbane City as there will be fresh scones, sweet and savory picnic treats, coffee, and a Veuve bar on site. Sounds like the perfect way to spend your afternoon!
The entire month of October at Hanworth, we also like to celebrate what is called Frocktober – a month long initiative to raise awareness and funds for ovarian cancer research. How? We will be wearing, and welcoming everyone else to wear, dresses every day.
All the proceeds from Hanworth's Open House Day will benefit this worthy cause and go towards overian cancer research via the Mater Foundation.
We invite everyone to bring their friends, family, neighbours and colleagues for a beautiful Sunday at Hanworth House.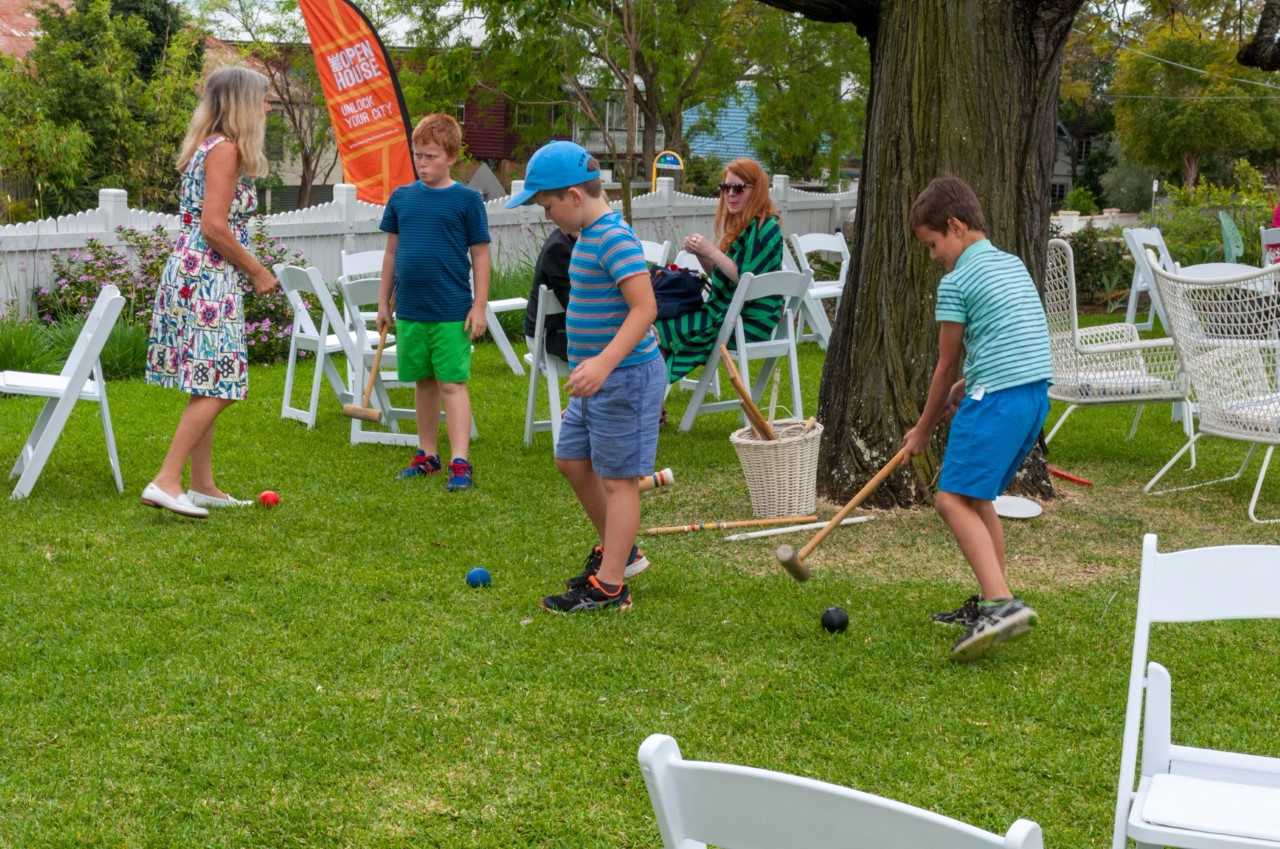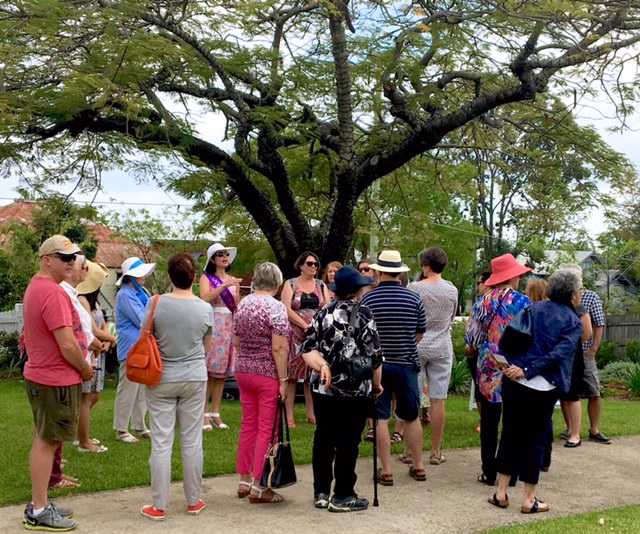 Why has Hanwoth decided to be part of Brisbane Open House?
Hanworth House is one of the oldest buildings in Brisbane with a rich history of community and helping others.
When Marisa Vecchio bought Hanworth she had a vision that the house would continue to serve its community.
Hanworth is opening up its doors to allow people from all walks to enjoy not just the beauty of the heritage building, but to also hear the stories of the past. We want people to meet and network so that new lifelong friendships will forge.
Long before Marisa purchased the house, Hanworth was known for all the parties, get togethers and fetes that brought the community closer.
Today, we have decided to be a part of Brisbane Open House to continue the legacy and put our own modern spin on the event.
It's our way of giving back to the same community that rushed to aid us in our time of need when the house was tragically lit on fire by an arsonist. So many people from the community and beyond offered to help clean up the damage that was left after the house was burnt to ashes.
Because we received such an enormous outpouring of help, it's only fitting that Hanworth continues to give back to its community today and for years to come.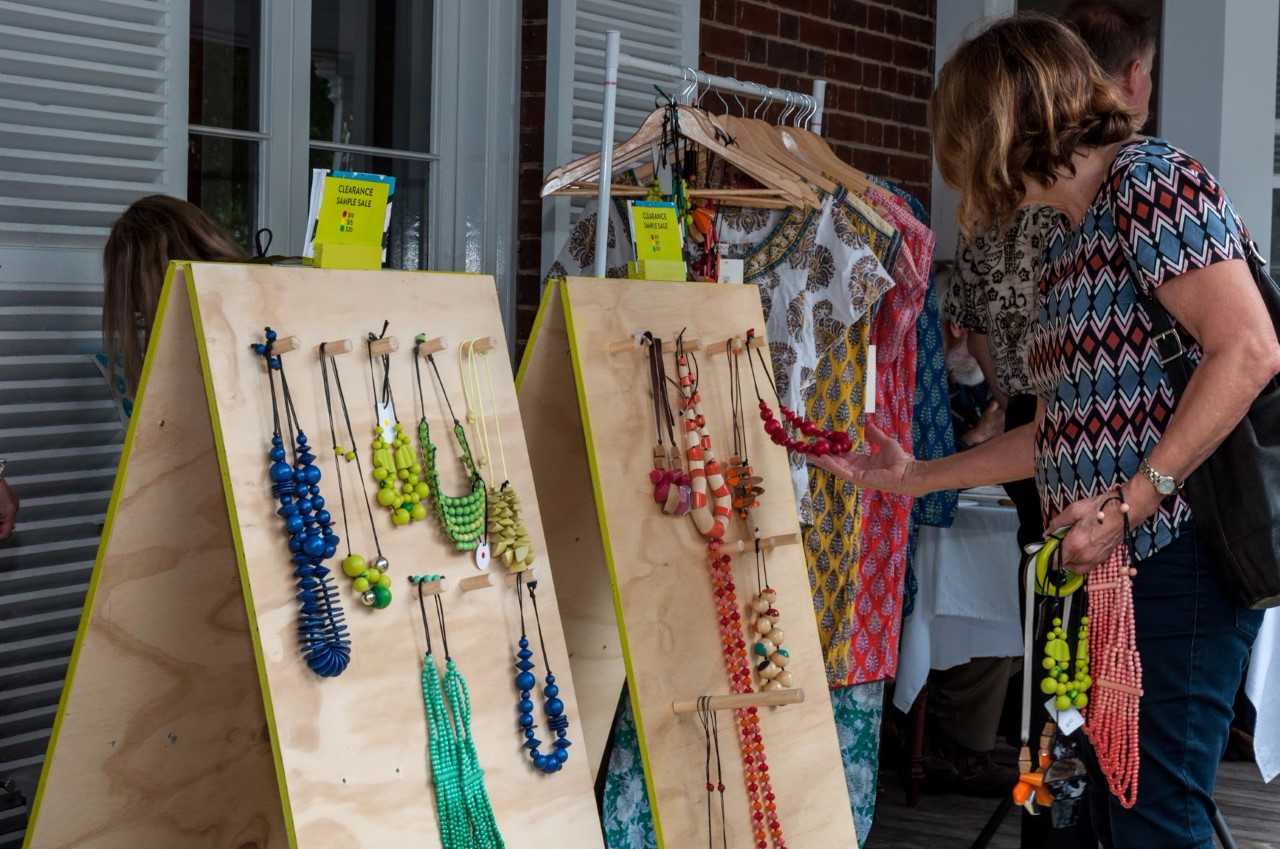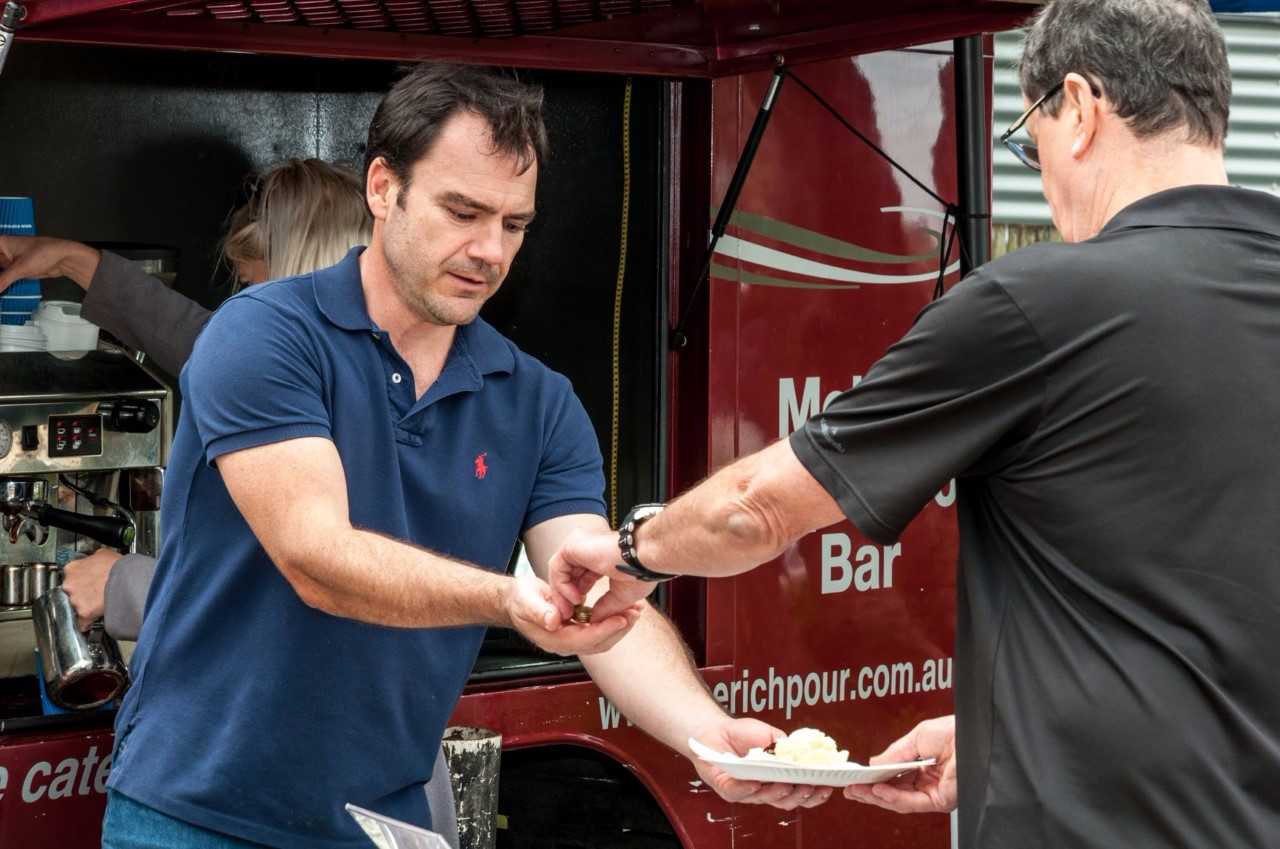 What does it mean for Hanworth to be a part of Open House?
Hanworth has always been a bit of a secret - nobody has really noticed it existed because most times when you're driving along Lytton Rd, you just focus on not hitting anyone especially when you're driving through that crazy sharp turn!
The house has built its own intrigue regarding its past and present. After the arsonist attack that destroyed 70-80% of the house, even more people took an interest in Hanworth.
Post-renovation, Hanworth now stands proud and ready to show its visitors its exquisite warmth and beauty. The Happy Tree, as Marisa likes to call it, shines as a beacon for all who drive past on the weekend.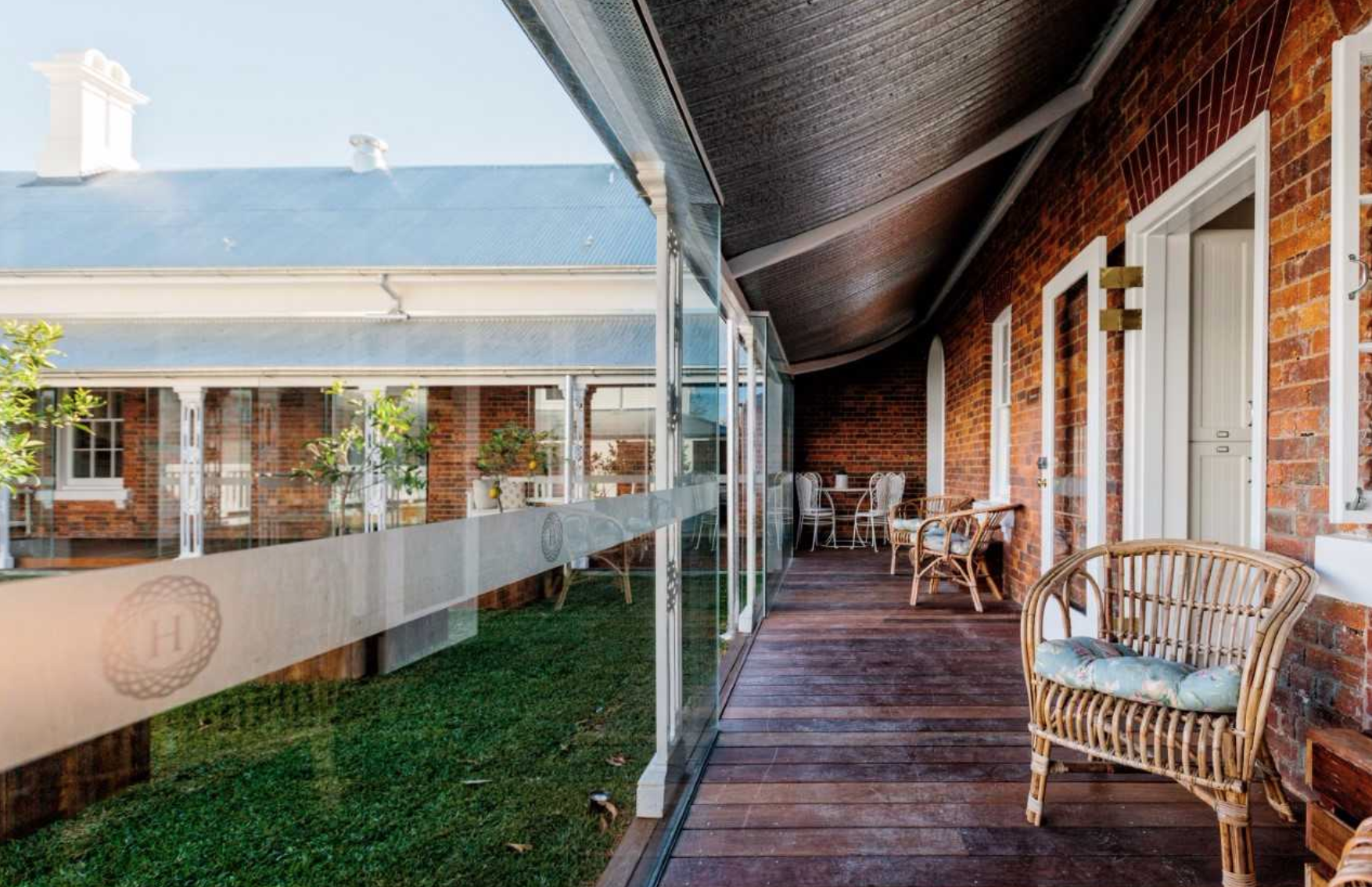 Why do you think the community is interested in seeing inside the house?
It's one of our happiest feel-good days because Hanworth gets to do what she does best, shine and share her love for anyone who wants to come and visit.
We love a good shindig… so come see Marisa and the rest of our friendly volunteers as we will offer historical tours every hour (and of course, make sure you say hello to the Veuve bar!)
Hear a bit of history of the house HERE.