It's no news that Brisbane City Council are building multiple green bridges across Brisbane however, over the weekend initial impressions of the highly anticipated Kangaroo Point Green bridge were released and certainly has the people of Brisbane talking.
On his Facebook page, Lord Mayor Adrian Schrinner announced that the project will now be fast tracked, with work to commence in early 2021. "We're forging ahead with the Kangaroo Point and Breakfast Creek green bridges to get people back into work and supplier tills ticking over as we emerge from the coronavirus crisis," he said.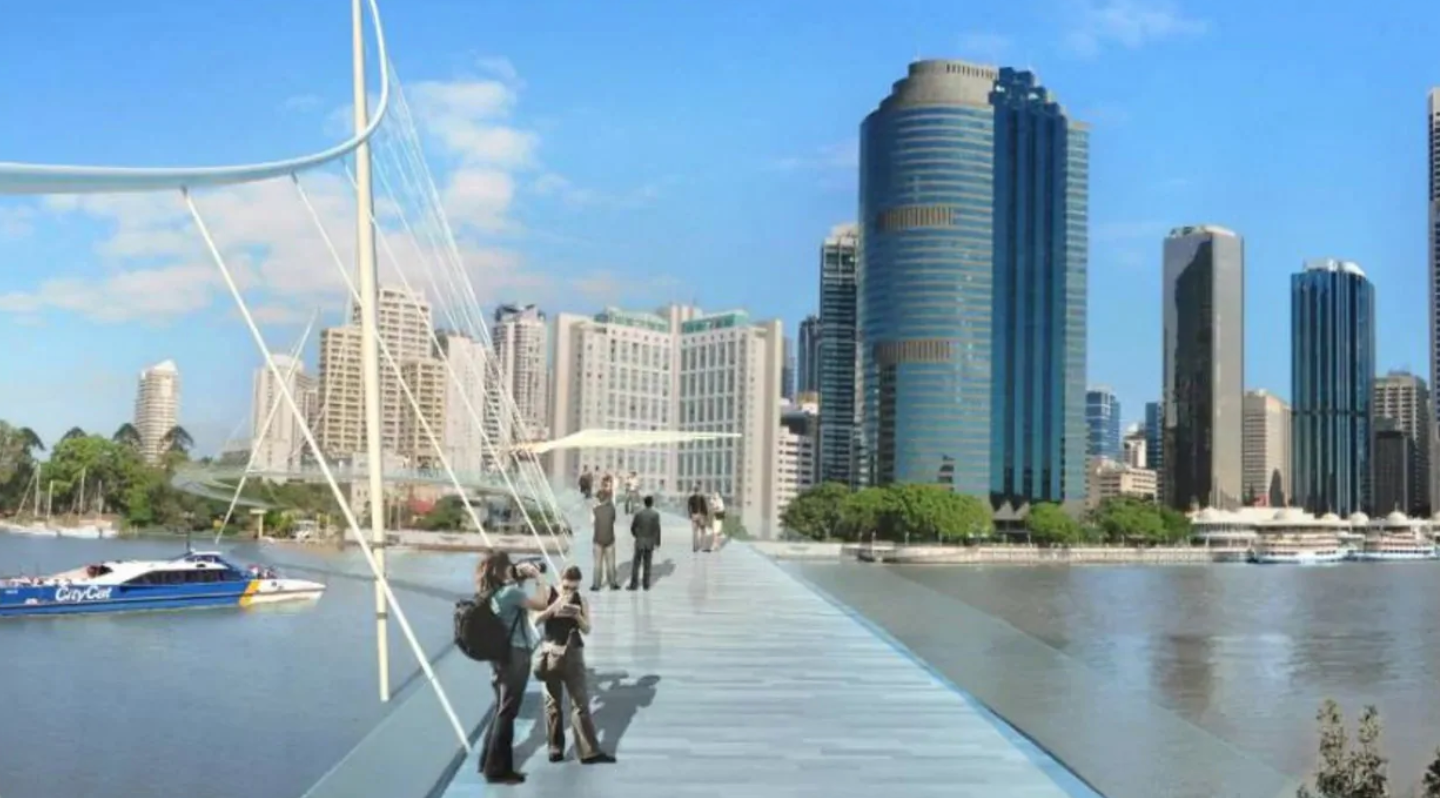 Source: Courier Mail
According to the Urban Developer, The Kangaroo Point Green Bridge will connect Kangaroo Point to the CBD, making it easier to walk or cycle between the two. It is expected to reduce cars crossing the river by 83,690 everyday, with more people opting to walk or cycle to work particularly since the Coronavirus pandemic began.
"People moved away from public transport and even as restrictions eased, a lot of residents have made a lifestyle change and demand for active transport options like green bridges is only going to increase," Cr. Schrinner said.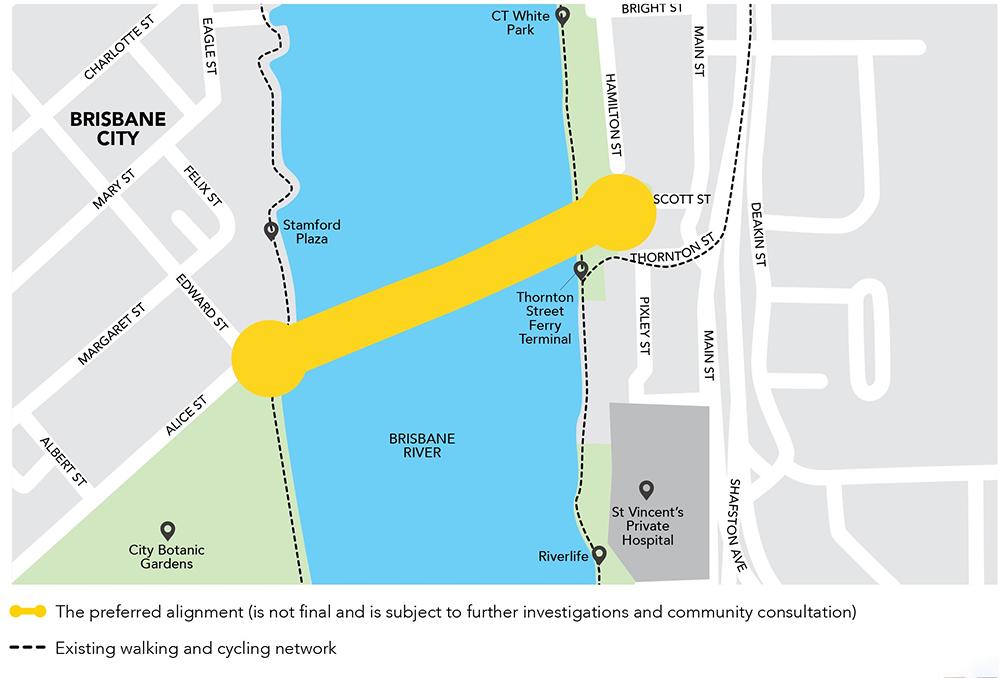 Source: Brisbane City Council
According to Brisbane City Council, the Kangaroo Point green bridge will be one of the city's most-used walking and cycling bridges once complete. It will improve connectivity for Kangaroo Point residents and those in Brisbane's eastern and south-eastern suburbs by significantly reducing the time it takes to travel to and from the CBD.
By 2031, an additional 130,000 jobs will be located within a 20-minute walk from Kangaroo Point, and 100,000 additional jobs will be within a 20-minute bike ride from East Brisbane. The Kangaroo Point green bridge will also improve access to the river and amenities.
Brisbane City Councils goal is to provide a network of safe, convenient and connected pathways and bikeways that enable residents and visitors to easily move around the city. They also hope to improve the health and wellbeing of residents and reduce the number of cars on city streets. The Kangaroo Point bridge is just one of five new crossings planned for Brisbane with others planned to connect Toowong to West End, St Lucia to West End, Breakfast Creek and Bellbowrie, in the coming years.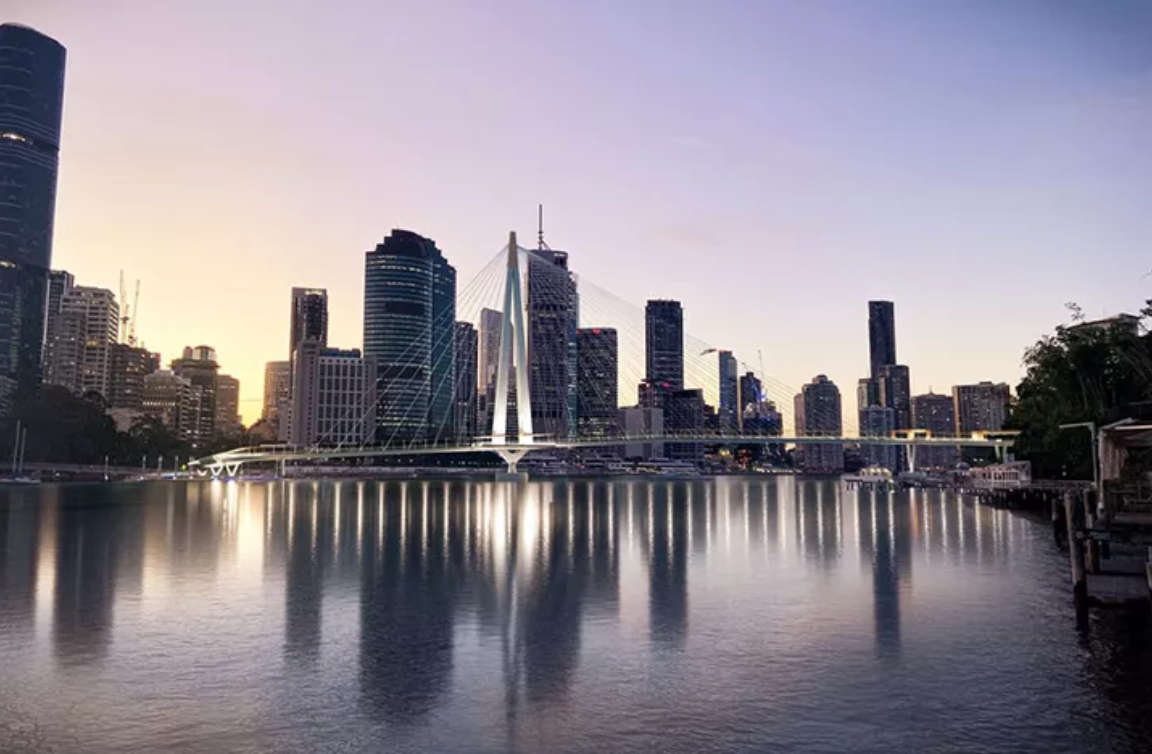 Source: Brisbane City Council
Cr. Schrinner says that "fast tracking the construction of Kangaroo Point to the City will not only aid Brisbane's economic recovery, but will make it easier for people to get around our city on foot and by bicycle, helping to make the Brisbane of tomorrow even better than the Brisbane of today."
The designs released for the Kangaroo Point green bridge are artist impressions and are subject to further changes. Head to this page for more information or to have your say.
To keep up with all things Brisbane and Real Estate, subscribe to our newsletter below.