Brisbane's beloved jacaranda trees are back in bloom, the

ultimate

announcement from nature that warmer days are upon us.
Making their presence known to locals with purple rain drowning driveways and sidewalks alike, be sure to catch the jacarandas in Brisbane at some of our favourite peninsula locations before the season's end.
New Farm Park, New Farm
Pack a picnic basket and sip on some champagne beneath New Farm Park's famous purple canopy – one of the oldest and largest collections of jacarandas in Brisbane.
We recommend sunset as the prime time to view the trees at this location – New Farm Park can get busy during the day, and the pastel sunset combined with the purple glow makes for some incredible scenery.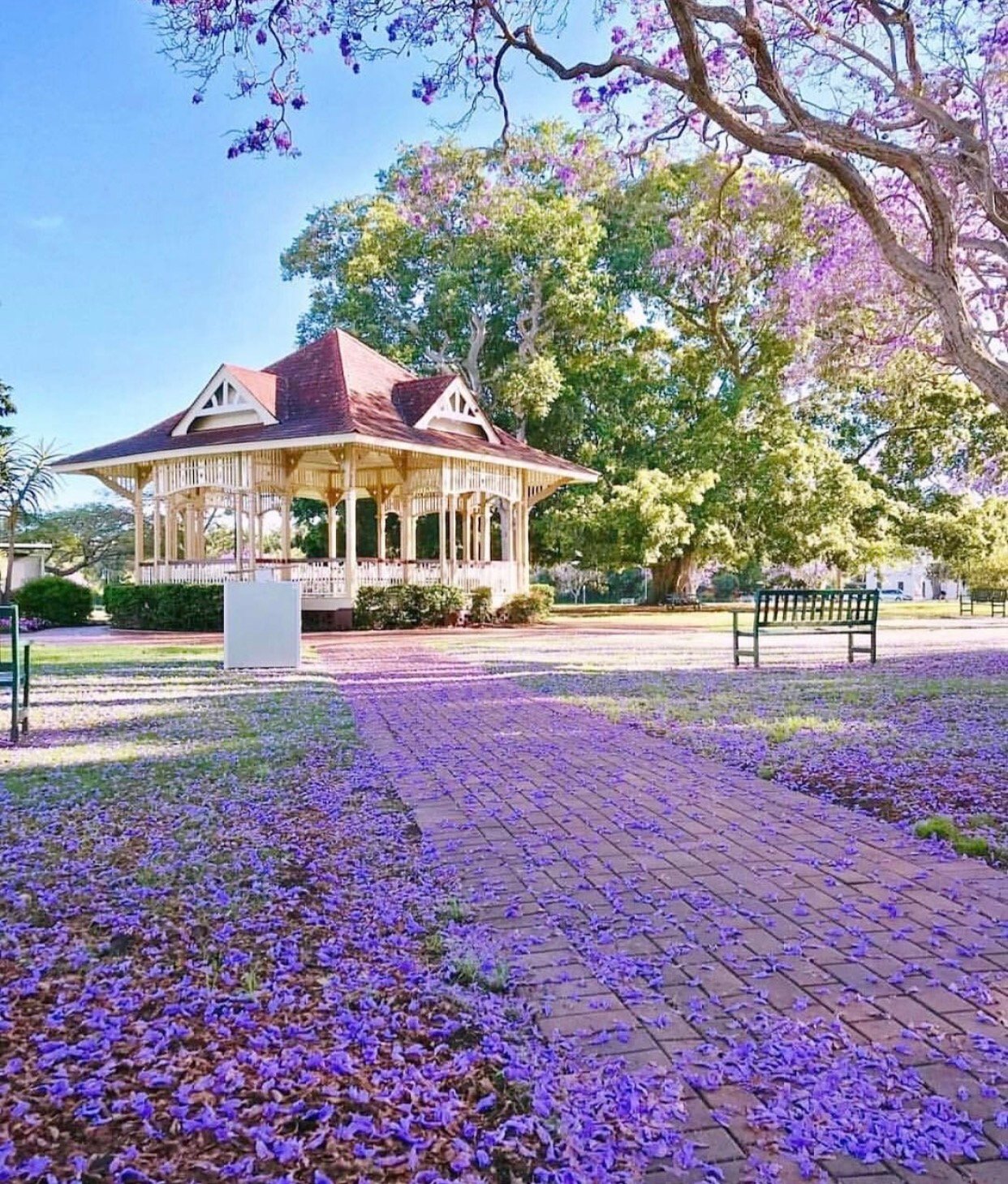 Image Credit: @lady_brisbane
Wilson's Lookout Reserve, New Farm
Widely regarded as one of Brisbane's best vistas regardless of the season, the beloved blooms add to the ultimate city shot. You'll find all the local Brisbane icons in one spot – the Story Bridge, the Brisbane River, and the jacaranda trees.
Perched upon the rocky cliffs of an ex quarry, this location is one of Brisbane's best kept secrets.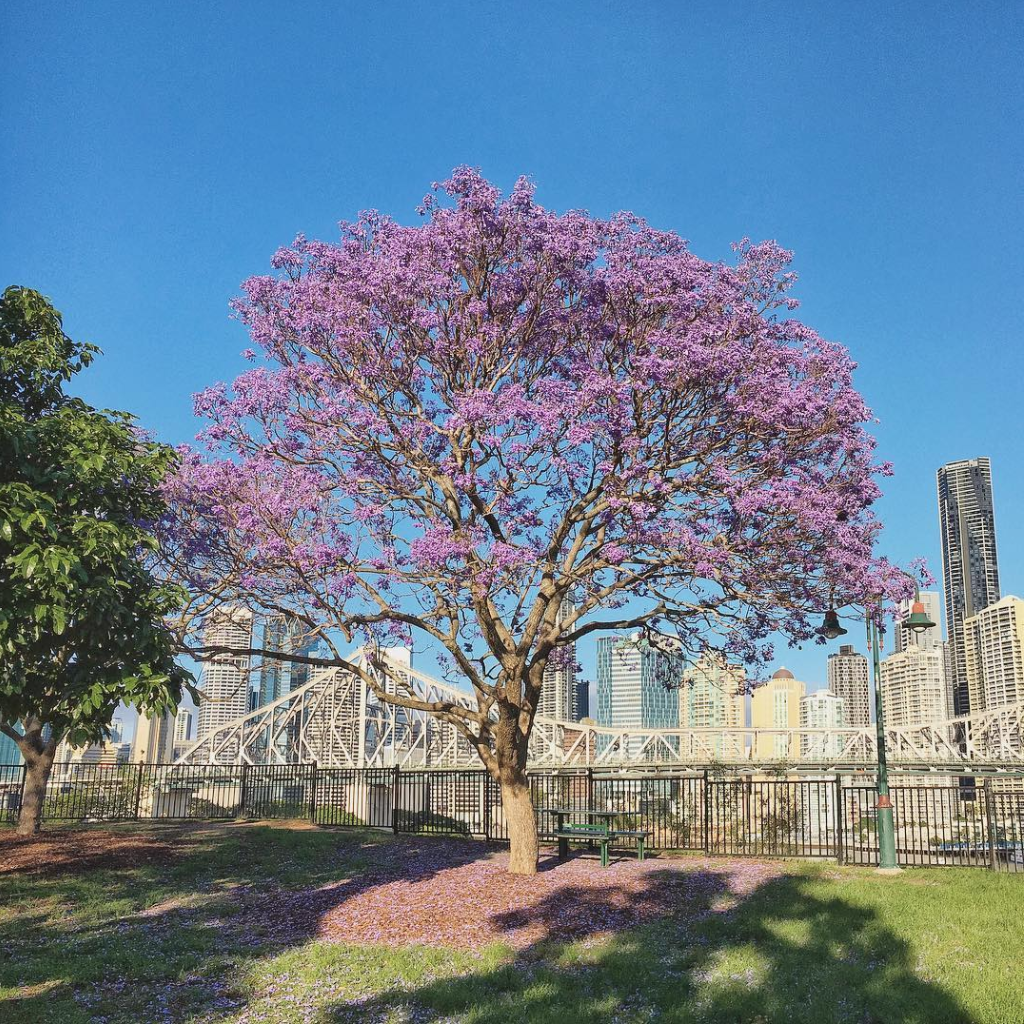 Image credit: @imlee_
Teneriffe

River Walk,

Teneriffe
Elegantly lining Teneriffe's riverside avenue, these are some of the younger jacarandas in Brisbane, but no less stunning. The trees get better and better every year, beloved by locals walking their dogs along the boardwalk or heading to the New Farm markets on a Saturday morning.
With the Brisbane river as their backdrop, the Teneriffe river walk provides the perfect location to soak up some afternoon sun and enjoy a spot of people watching.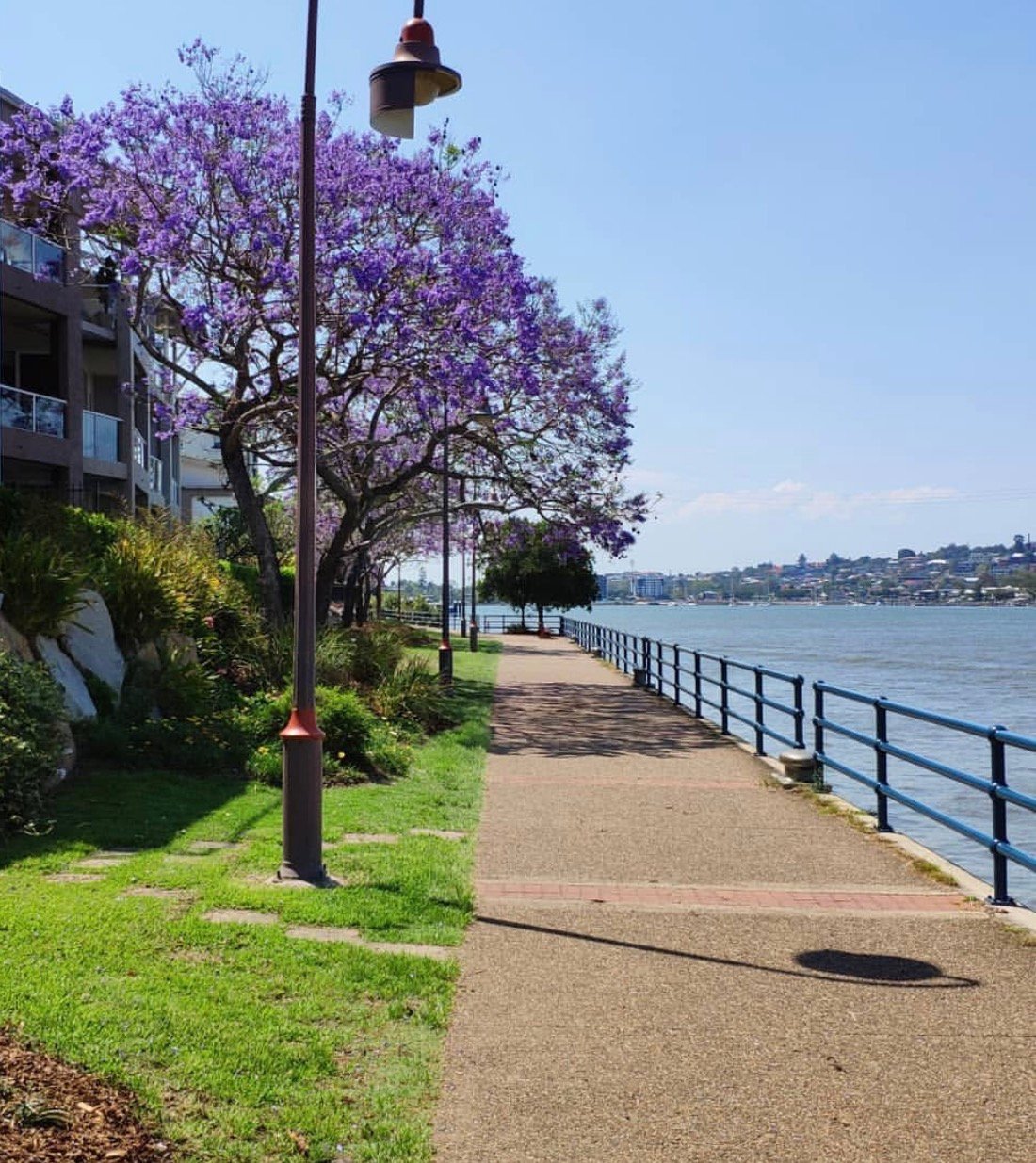 Image credit: @damon.wen.161
As we've experienced an unusually cold winter, the jacarandas in Brisbane have graced us with their presence that little bit longer this year. Usually blooming from mid-October to the start of December, there's still a few weeks left to lap up the trees in all their glory.
Do you love the New Farm peninsula? Read more about this iconic Brisbane suburb by downloading our suburb profile here.