It's the million-dollar question, how is the Brisbane property market really tracking, now that COVID-19 restrictions have started to lift and a sense of normality has returned? As predicted, property prices in Australia are feeling the effects of economic disturbance brought on by COVID-19 however, they are much softer than originally anticipated. There's a lot more to it than that though, and in this article, we bring you the facts and what they mean.

Home Values
The latest CoreLogic Home Value index, released Monday June 1, revealed that over the month of May Brisbane values saw a drop of only 0.1%. Nationally, there was a drop of 0.4%.
CoreLogic head of research, Tim Lawless said "Considering the weak economic conditions associated with the pandemic, a fall of less than half a percent in housing values [nationally] over the month, shows the market has remained resilient to a material correction."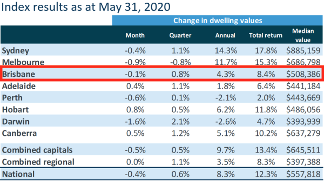 Source: CoreLogic
"With restrictive policies being progressively lifted or relaxed, the downwards trajectory of housing values could be milder than first expected", he added.
The reduction in values through May comes as transaction activity in the market shows more positive signs. CoreLogic's estimate of sales activity bounced back by 18.5% in May after a (revised) drop of 33% in April.
The report from CoreLogic also noted National home values remain 8.3% higher than they were a year ago. In Brisbane, it's 4.3% higher than this time last year.
CoreLogic head of Australian research Eliza Owen said the fact the falls were only minimal was encouraging. May had been a more positive month for the real estate industry than expected, given the circumstances of many Australians.
"Even though values did fall, they fell by less than half a per cent. Overall this suggests some stability in the housing market," Eliza added. In the case of Brisbane, 0.1%, is hardly a knock. Looking more closely, houses in Brisbane have not experienced any change in home prices at all, where other states saw decreases between 0.6 and 1.1% in just a month.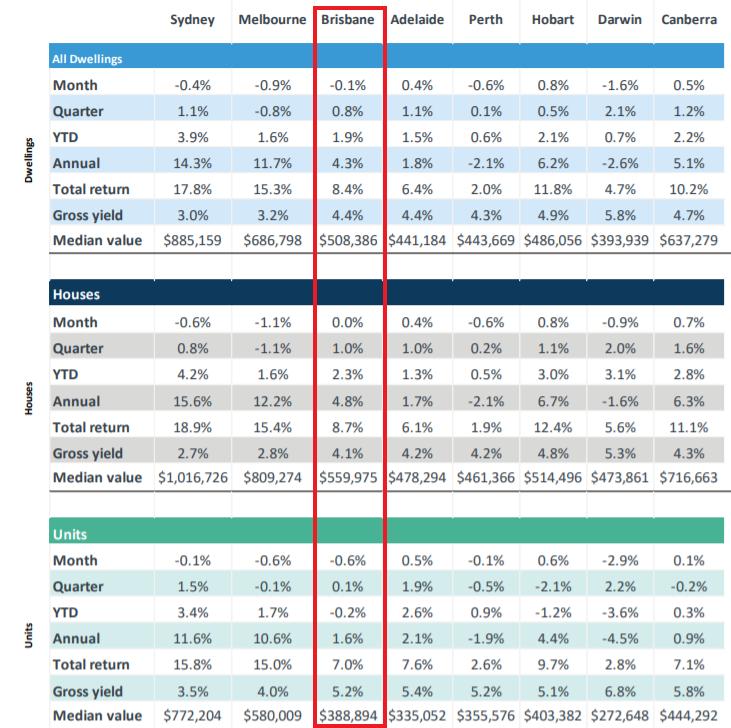 Source: CoreLogic
Importantly, this data serves as a reminder to look beyond the news headlines, which recently warned that prices were forecast to drop up to 50%. The numbers from CoreLogic give a far more accurate representation of the market as it stands and obviously this is not what the market is experiencing.
Listing Levels
Historically, there has been a strong correlation between consumer sentiment and activity in the housing market. According to Mr Lawless, "Measures of consumer sentiment have shown attitudes have been consistently improving since early April, after dropping sharply when severe social distancing policies and border closures were implemented."
"With consumers feeling more confident, households are better equipped to make high commitment decisions such as buying or selling a home. A lift in housing market activity should also support broader economic activity, with housing turnover providing positive flow-on effects to other sectors including retail, construction and banking," he added.
Improved confidence is also flowing through to a rise in new listing numbers. The number of fresh property advertisements bottomed out at historic lows in early May, with the rolling 28 day count up 8.1% compared with the end of April.
Importantly, total stock levels remain extremely low. Although new listings numbers are trending higher, the total listing count, which includes new listings as well as re-listed properties, has continued to trend down, implying a healthy rate of absorption as buyers become more active as well.
In the coming months, the number of new listings will be a key trend to watch. If total stock levels become elevated, this indicates that supply levels are outweighing demand, shifting the market significantly.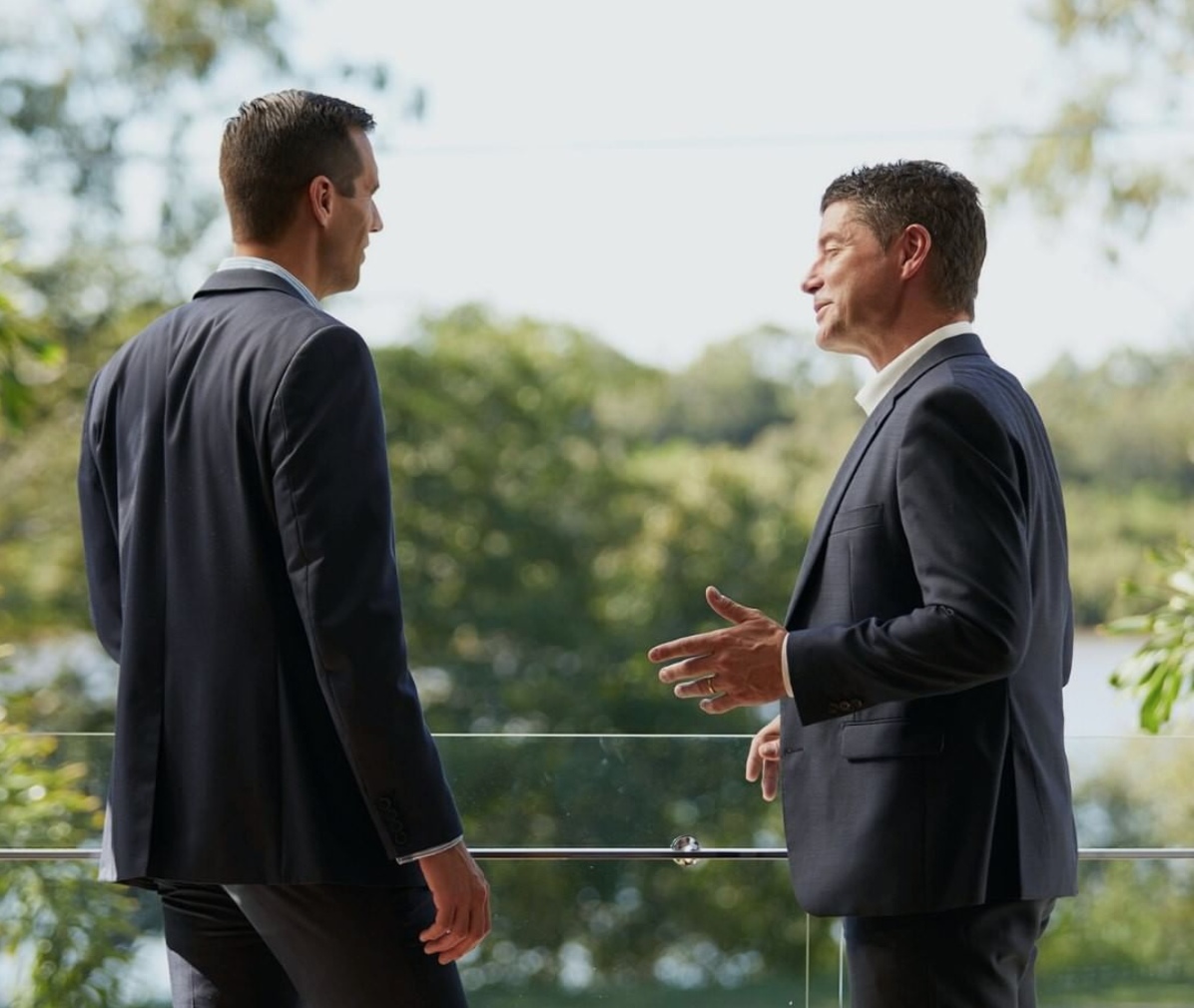 Source: Instagram @bradrobson
What we are experiencing
This data comes amongst recent soaring sales figures and high levels of buyer enquiry as Queensland, in particular, starts to see the light at the end of the COVID-19 tunnel. Many are predicting that the city is just weeks away from pre COVID-19 transaction levels.
At Place, we are certainly experiencing this upward trend.. Our numbers indicate, that even with a reduction in the volume of transactions, the market is maintaining a steady rhythm.
This Saturday will be the first weekend where up to 20 people (including agents) can attend open homes and auctions, which should further drive up consumer sentiment.
For some, the very thought of selling at the moment may be counterintuitive however, the simple message is that supply is low, and demand is high, balancing the market in favour of sellers. It's hard to know what will happen in the coming months, which is why it's better to act now.
Our team at Place are committed to responsibly helping Brisbane residents with all their property needs. Our local experts are available to answer any queries you may have surrounding current market conditions and your property, so talk to one of them today to plan the best options for your property.
Stay up to date with all things Brisbane & Real Estate by subscribing to the blog below.
Featured Photo by Valeriia Miller from Pexels