There's no better time to talk all things home styling then the start of a new decade. Now is the time to think about trends, tips and the different things you should do if you are preparing your home for sale. Who better to ask then a professional property stylist?
Property styling, whether it's for your forever home or one you're preparing to sell can be a daunting to people who don't have an 'eye-for-it'. What's going to work? What isn't? What's on trend? And the list goes on… We've sourced some of the most common questions to find out exactly how a creative, property stylist mind thinks, and how you can approach styling your home whether you're ready to sell or want to adore it for years to come. To give you the best information, we've decided to pick the brains of home-styling pro Tracey, owner and director of Brisbane based Mint Home Styling.
Q: What can we expect to see trending in 2020?
A: "Whether you love them or go to great lengths to avoid them, there are bound to be a few trends you'll learn to love. This year, I think we'll begin embracing big, bold, light filled spaces, and I'm all for it!
More than ever, we are thinking about mother nature and our responsibilities as citizens of the earth and this translates into our homes. We want to see less artificial light and more windows, and eco-friendly materials. As far as building goes, concrete is so hot right now, whether it be bench tops, floors or pendant lights. The cool, earthy feel of concrete is so inviting, not to mention it looks amazing! This could largely be led by Kim and Kanye's new Hollywood Hills mansion, pictured below.
When it comes to styling these homes, it's all about inviting the outdoors in. That may be with dried leaves, floral arrangements, natural fibres, cane pieces and of course leafy green plants. In fact, Sage Green is right on trend. Pair it with earthy, neutral tones and you're onto a winning combo. Sheer curtains are also a wonderful way to create delicate ambience and allow plenty of natural light."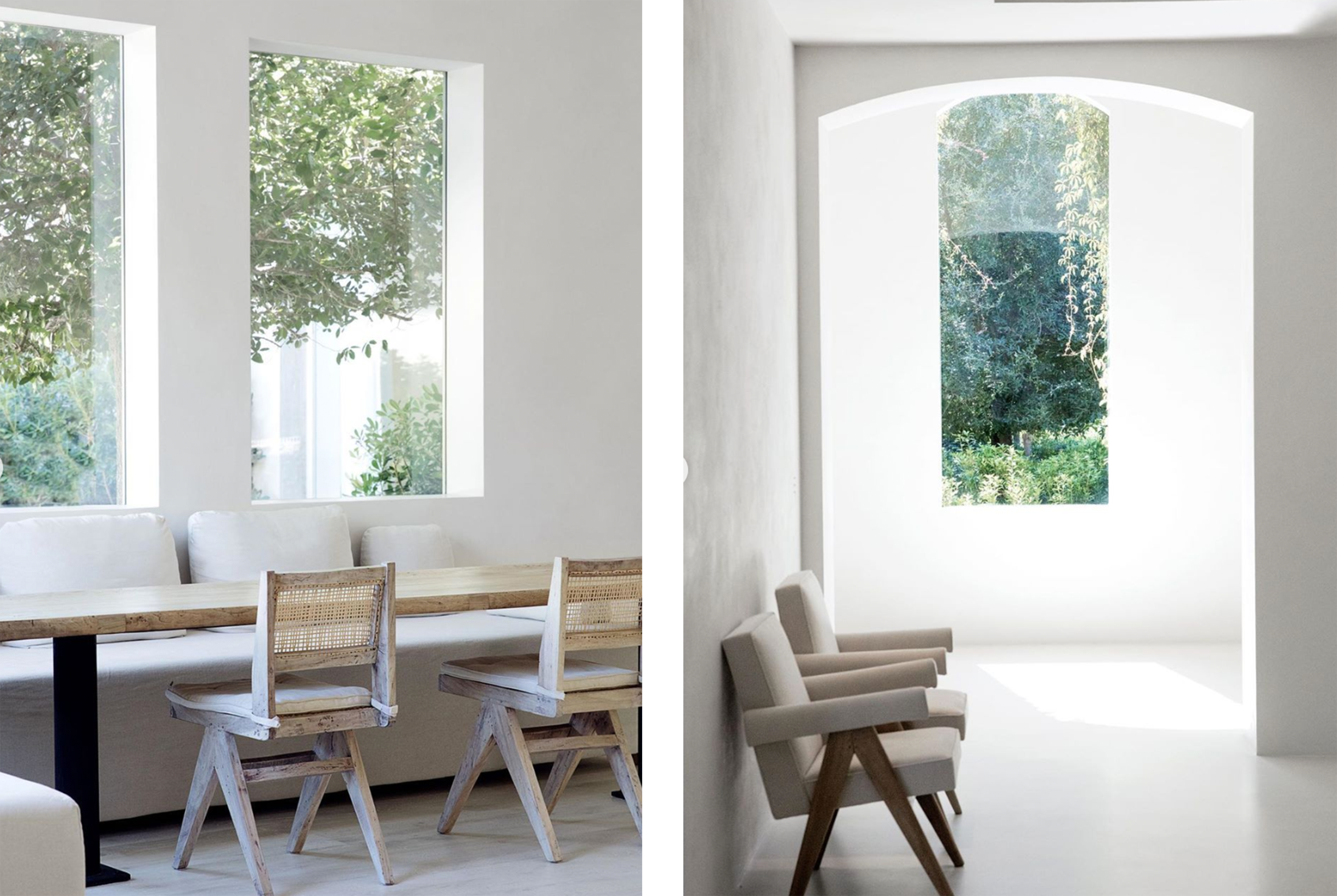 Source: Instagram @kimkardashian
Q: Any trends that you think we can leave in the last decade?
A: "One word. Hamptons. We're not talking about the Real Housewives of New York visit, we're talking the design and styling trend that has been absolutely smashed.
Typically, Hamptons style interiors are white and light with a sophisticated yet beachy vibe that comes across as effortless and calming. There's a lot of crossovers with the Australian way of life, so it's not hard to see why it has become so popular. However, there's no buts about it that is has been overdone. I love the homeliness of a Hamptons new build, but it's time to send the shells, coral and driftwood back to the sea – I think we all got a bit too excited!
If you've got a Queenslander and want to give it a second chance of life try to take inspiration from the Hamptons but opt for a fusion, The 'Hamplander,' I like to call it. There's so much to love about our native Queenslander; the decks that wrap around, the high ceilings and ornate features. Add some grey paint and some classy chrome fittings, some navy soft furnishings and voila! You have the best of both worlds."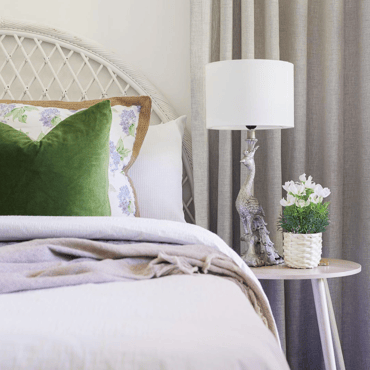 Source: Mint Home Styling
Q: What's are your favourite trends at the moment?
A: "Something that really makes my heart sing in the year 2020 is how we are embracing the Art Deco home. As a circa 1935 Art Deco homeowner myself I can tell you there's a lot to love about the Deco Home. The Arch ways and bold black and white tiles and the pendant lights… they don't make them like that anymore."
Source: Mint Home Styling. Instagram @minthomestyling
Q: Top tip when styling your home?
A: "To be honest every home has a space to love, do me a favour and this year embrace your inner stylist and fill your home with things you love. As a stylist, I love helping people find these things and really make them the star. Trends will come and trends will go but if you love something, surround yourself with it. For me its plants, I'll have all the plants and I'll put them everywhere and you can't do anything about it #crazyplantlady. Also remember that it takes time to curate a homes worth of furniture and accessories. Be patient and purchase pieces that you fall in love with!"
Q: Is there a difference when you're styling to sell?
A: "Absolutely. If you're preparing your house, then remember, styling to sell and styling to live are two different things, so don't get them twisted. When you are preparing to sell, its all about depersonalising because you have to give the buyer a chance to imaging themselves living there. Professionally staged homes tend to attract more attention and sell faster than one that isn't.
That's where property stylists come in. With our extensive knowledge and skills, property stylists have a knack for perfectly curating spaces to make your property appeal to the right market. So, do yourself a favour, engage a local stylist to help you present your home for sale.
Most stylists will offer a free consult and it may be the most beneficial 30 mins that you've ever had. Everyone should do this, unless of course you are Queen Shayna Blaze! The stylist will be able to offer an absolute myriad of advice, an unbiased eye and if it's all a little overwhelming, then they'll take the reigns."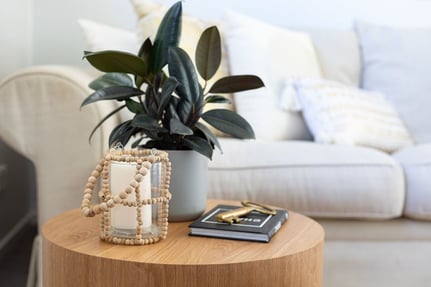 Source: Mint Home Styling. Instagram @minthomestyling
Well, there you have it, now you're a fully-fledged stylist! Why not try incorporating these trends and tips into your own homes? Now is the time to refresh your space! Otherwise, if you're preparing to sell then don't forget that selling your biggest investment is important and how it's presented could potentially cost you thousands.
To hear more great tips and tricks for all things real estate, sign up to our weekly newsletter below!