We are excited to announce two established Place offices are entering a new chapter of their life, with our highly regarded leaders joining forces to provide the ultimate real estate experience.
High-performing Agents and co-directors of Place Woolloongabba James Curtain and Denis Najzar are joining forces with Mitchell Smith to become joint Directors of Place Annerley.
"After 20 years of business ownership, with 13 fantastic years at Place, Nick and Nicolette Bekker have decided to move on to the next phase of their real estate journey within Place," Chief Executive Officer of Place Estate Agents, Damian Hackett, said.
"They truly are exceptional people and we look forward to keeping them part of the Place family.
Mitchell Smith said leadership and business ownership had been a goal and an interest for some time.
"It's a privilege to be able to get involved in an established office that has been doing so well; then to grow on that to make it into a super office – there's so much opportunity in our suburbs, including amazing lifestyle like Annerley, Tarragindi, Moorooka, Yeronga and Yeerongpilly," said Mr Smith.
Mr Najzar said he and Mr Curtain look forward to growing the team.
"We will be building on the Bekker's strong foundations and we look forward to excelling the office, with a strong focus on impeccable customer service," Mr Najzar said.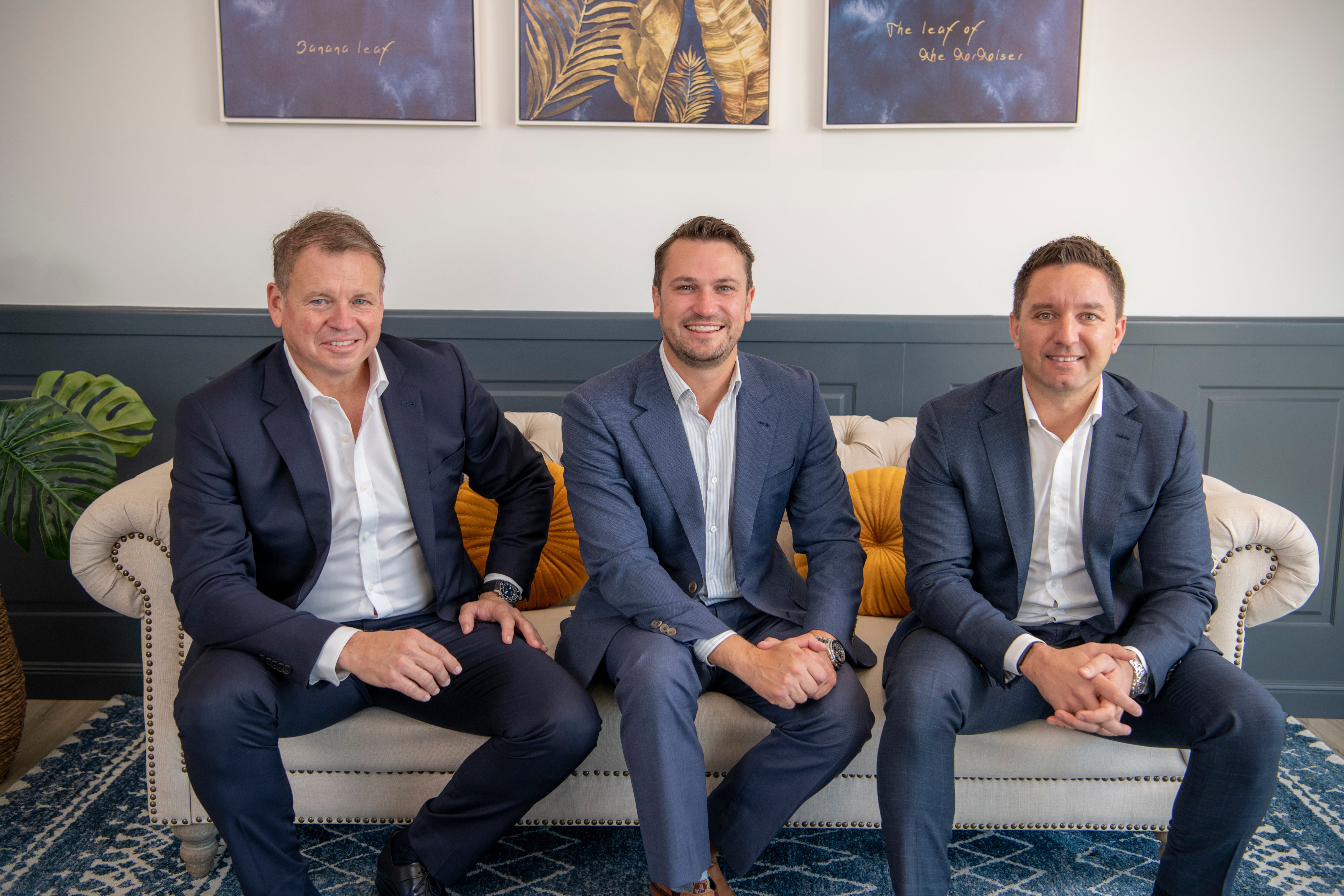 Place Annerley Co-Directors James Curtain, Mitchell Smith & Denis Najzar.
North of the River, Directors of Place Ascot, Drew Davies and Patrick McKinnon are re-energising Place Nundah with long standing Agent Narelle Lorensen.
"After 18 years of business ownership, Steve Grimbas will be moving onto another exciting chapter of his life. He will continue to work within the office selling real estate, and at some point, will be taking some time to enjoy some much-deserved travel," Chief Executive Officer of Place Estate Agents, Damian Hackett, said.
"We are excited to expand our Northside footprint with community engagement our top priority," Mr Davies said.
Mr Davies and Mr McKinnon took over the Place Ascot business three years ago and have increased business by 800%.
"Alongside Narelle, we excited to grow this already popular office and take it to the next level of business," Mr McKinnon said.
The trio said they look forward to growing the team and are encouraging anyone who wants to expand their real estate career to get in touch.
"We will be building on the Steve's strong groundwork and ensuring community is at the heart of everything we do," Mrs Lorensen said.
Place Nundah and Place Annerley will be working under the Place's Professional Services model for the first time, which is delivered by Place HQ at James Street.
"The Place HQ model allows for agents to focus what they do best, which is list and sell real estate and lead their direct teams, while our Place head office people take care of all the back-end services of the business, including contracts, finance, legal compliance, human recourses, marketing and public relations."
"We congratulate these exceptional Place people on taking the next step in their career and look forward to seeing them grow and excel their teams," said Mr Hackett.