As the months turn cold the start of May brings with it a special date, Mothers Day.

From bunches of flowers to heartfelt cards, finding a way to thank mum for all she does is a tough mission!
Luckily, there's loads of Mothers Day functions this May to spoil mum on her special day.
We've compiled a list of our fave five.
Pretty in Pink High Tea
When: 13 May, 2018 11:30 - 15:00
Where: Level 30, 99 Mary Street, Brisbane
High Tea in the sky? Yes please!
Sazarac Bar is serving up a dreamy, pink themed, Mother's Day high tea looking over the Brisbane Skyline.

Located on the 30th floor, from 11:30 am you and mum are invited to enjoy the scrumptious sweet and savoury treats with a glass of champagne in hand.
Costing $64 per person, a portion of your booking will also be donated to the McGrath Foundation.

Mothers Day High Tea
When: 13 May, 2018 12:00 - 14:00
Where: 37 Balfour Street, New Farm
If you're after a unique setting to spoil mum with a Mothers Day lunch, then this is it.
With a chic and stylish interior, the Spicers Balfour Hotel is an award-winning boutique hotel with loads of character.
Guests are invited to the stunning Queenslander to enjoy a delightful high tea with the special lady in your life.

This is the perfect setting to treat mum to a relaxing, peaceful afternoon.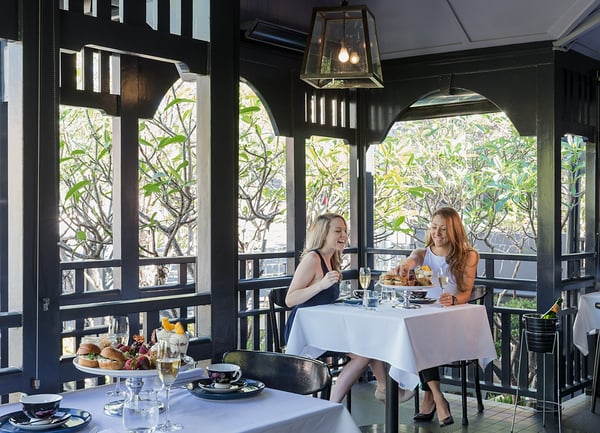 Hearts on the River
When: 11 May, 2018 11:30 - 14:30
Where: 119 Lamington Street, new Farm
Hearts on the River may be the perfect way to spend Mother's Day. If spoiling mum isn't enough of a reason to celebrate, giving to a great cause sure is!
This special afternoon looks to not only treat the special woman in your life, but also raises funds for 'Girls Got Heart', a charity raising money for heart health services in rural Australia.
For $140 per person, you'll be served a decedent three course lunch, drinks and hours of fun and entertainment.
Hosted by the much loved Melissa Downes, there will be live auctions, raffles and lucky door prizes!
Get your tickets HERE.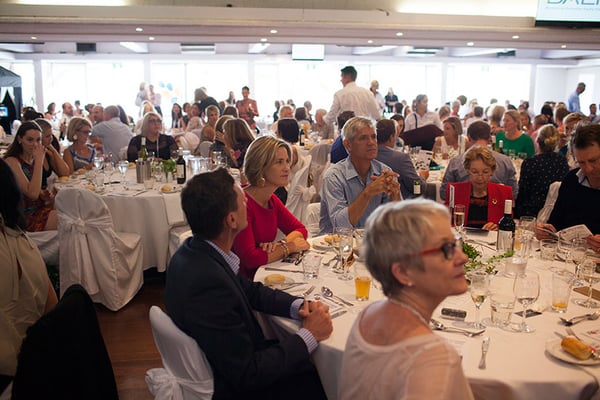 "Like Mum Made it"
When: 13 May, 2018 11:30 - 13:30
Where: 119 Lamington Street, New Farm
I'm sure many of you can agree that when it comes to cooking, mum's is the best.

Certainly agreeing with this statement is New Farms favourite riverside bar, WATT.

Inspired by mums cooking, the chefs at WATT dig deep into their hearts to prepare specifically crafted meals inspired by their favourite chef - their mum.
Made with love, the meals represent the great traditions of food and family.
Enjoy the three course lunch with a glass of bubbles for just $85 per person.

Click HERE for further details.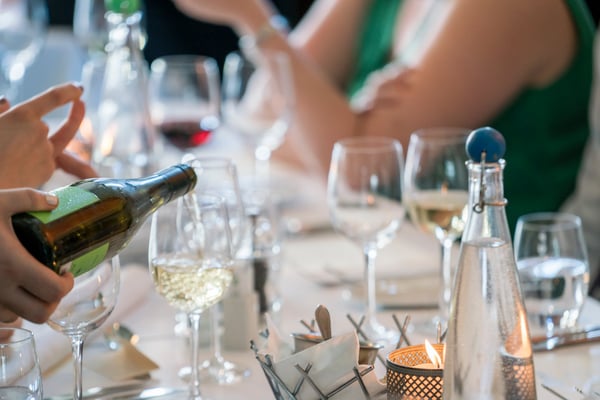 Mother's Day Dinner at Bella Tiarnie Italian
When: 13 May, 2018 18:00 - 22:00
Where: 2/620 Brunswick Street, New Farm
Finish Mothers day the right way by treating her to an authentic italian feast from Bella Tiarnie.
With a choice of drink upon arrival, you'll be seated within the relaxed atmosphere, ready to indulge.
With three delicious mains to choose from including a creamy, cheesy tortellini, a crispy skin salmon and a traditional gnocchi, your taste buds are sure to be satisfied.
For just $40 per person, your evening will finish off extra sweet with a classic Italian dessert.