Amongst the chaotic nature of the COVID-19 pandemic, there have been a flurry of changes in an effort to help fight-off the prospect of a major financial crisis across many of Australia's key industries.
The month of March has been of particular importance in the world of bank changes, with the Reserve Bank of Australia announcing an emergency interest rate cut which reduced the cash rate to an unprecedented 0.25%.
While we're yet to hear from all banks in terms of their direct responses to these changes, initial announcements from just a couple of the big four have already set the scene for a new environment of record low, fixed-rate loans for residential borrowers. "What we have seen, however, is fixed rates slashed down to their lowest ever with rates from 1.79%," says Ruan Burger, Managing Director of TIME Home Loans.
"Is fixing always the right thing, even when rates are so low?"
Unfortunately, there is no clear cut answer here as it all depends on you as a borrower. "If you are in a fortunate position where you have the ability to make accelerated repayments, then maybe not," says Mr Burger. "Fixed rates generally lose all their flexibility and you will often be penalised for paying too much. If you are on a tight budget, then fixing-in for a period of time could be to your benefit allowing you to manage your money better; this is when speaking to a financial expert can assist.
Some of the big four banks' adherences to such changes include Commonwealth Bank, announcing a one to three-year fixed rate loan at 2.29%. Quickly following was ANZ with a two-year fixed offering at 2.19% and ING announcing a two-year fixed loan at 2.09%.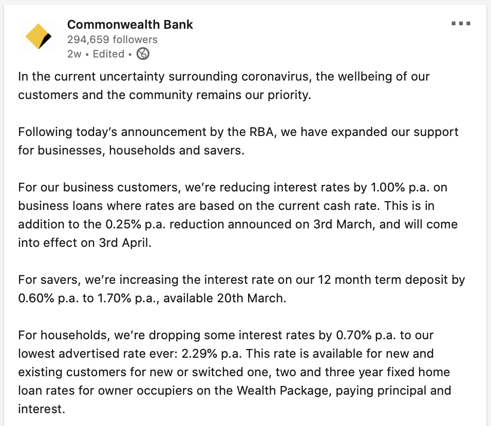 Source: Commonwealth Bank via LikedIn
So, given these changes amid a rapidly changing landscape, how can you best put these opportunities to work?
"There are lots of ways you can benefit," says Mr Burger. In particular, three key things stand out:
1. K
eep paying the higher loan repayment to pay down your principal faster;
This will let you grow more equity in your property that you would be able to leverage off in the future.
2. Pay down that consumer debt;
If you've got a credit card or a personal loan that just doesn't seem to be budging, put your extra cash toward getting rid of it quickly. You'll thank yourself later for doing so at such an opportune time.
and 3. Save, save, save.
Take the extra money and put it toward your super or into a savings or offset account for that holiday you want to take when we are finally allowed to travel again.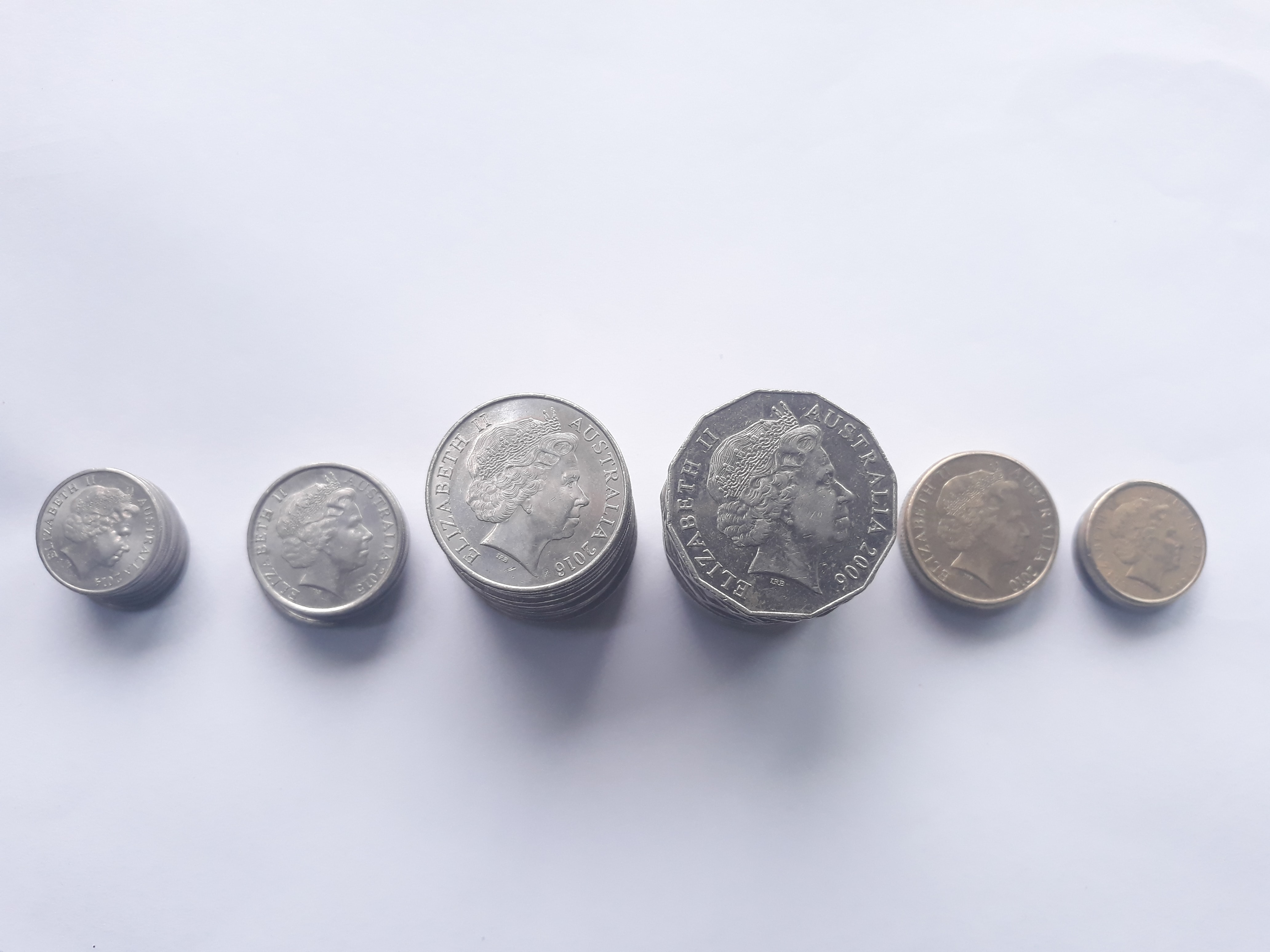 All in all, we are in uncharted territory with these new cuts, and it may take some time to full capitalise on them. However, one thing that financial experts, such as Ruan, are certain of; "Now is a great time to speak with a financial expert who can show you what is currently available in the market and even tell you what you need to say to your existing lender to get you onto a better rate," he says.
If you're looking to speak with an expert, or learn more about what this information can mean for you, get in touch with a team member from TIME Home Loans today. For all things Brisbane real estate, subscribe to our weekly newsletter and stay informed.