The Sunshine State may not be welcoming the usual interstate holiday-goers, however, this is having no effect on the property market.
When you combine the capital city cool, comparatively low density and community freedoms due to little COVID transmission, it's not hard to see why. Place's company-wide sales results, industry research and consumer confidence are showing that Brisbane has become an attractive option for new residents and investors alike.
Industry research by Herron Todd White suggests that the Brisbane market is on the move. Every month, they produce a National Property Clock, identifying the latest movements and trends for property markets across Australia. In the October edition, Brisbane moved from the Bottom of the Market, to the Start of Recovery (see image below), meaning sellers can expect a shorter time on market and a higher volume of interest in their home.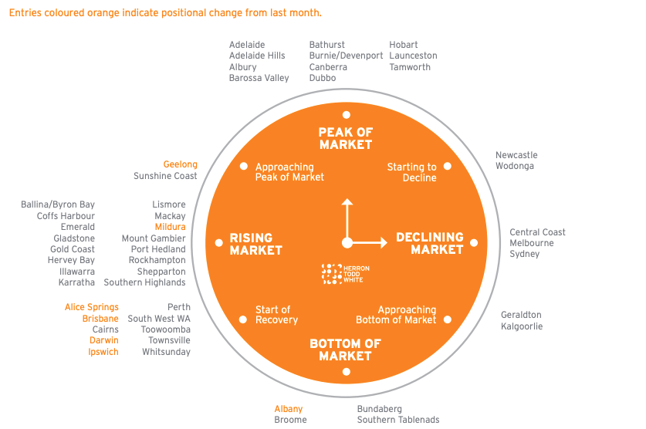 They report, that a combination of factors are bolstering the sector. Firstly, confidence is beginning to swell amongst purchasers. While most property buyers understand the Queensland wisdom of holding for the long term to maximise capital gains, very few want to see their asset's value fall straight after the contract's ink is dry. There's no fear of this happening in and around Brisbane, with prices only set to increase.
Interstate migration is the other main contributing factor, with agents reporting a significant rise in enquiry from out-of-towners. Better still, there's a sense of anticipation that once the borders open and people can cross state lines there will be even more improvement.
In further confidence-boosting news, analysis published by CoreLogic in September showed Brisbane's capital city home values are up 1.3 per cent on the year to date and 3.8 per cent across the past 12 months.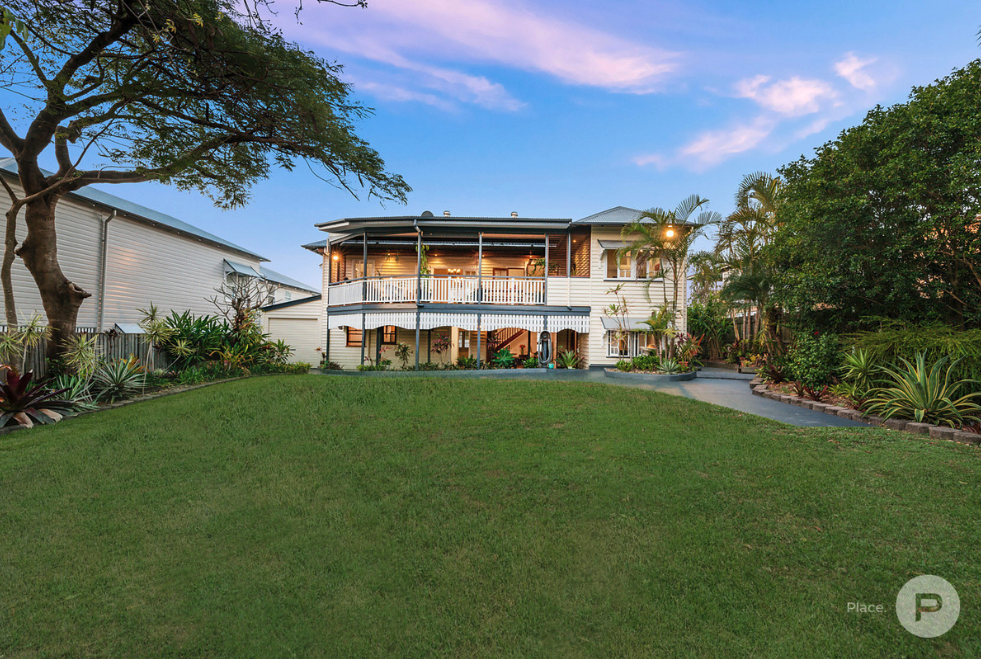 At Place, we believe that no matter the circumstances any decisions made in relation to selling should be based on real-time information. In the month of September alone, the Place network saw 231 contracts signed on $225million worth of property including 29 Auctions with a 79% clearance rate.
This momentum has carried well into the month of October. Last weekend alone, Place held 11 Auctions across Brisbane, with 8 of them selling under the hammer and 2 of the remaining 3 homes now under contract.
Place Chief Auctioneer and Sales Manager, Peter Burgin says that Brisbane's prime markets are experiencing unprecedented levels of enquiry as well as high volumes of people attending open homes.
"There is no questions that in spite of what has happened in 2020, buyers have identified that now is the time to move. The most common basis for that is lifestyle. It seems that the markets medium to long term plans of tree changes, sea changes, upsizing, downsizing and investing have just been fast tracked."
"Sellers have historically always wanted to try and time their run onto the market perfectly, but the one thing we have all learned this year is that you just don't know what is around the corner! As a result, there is an overwhelming movement to play the "current market," rather than a gamble on the future. On that basis, the numbers are firmly in favour of sellers achieving a great result now. "
It's not just Auction's either, with agents reporting that buyers are ready to go to contract as soon as they see a home hit the market. Recently, 46 Tarm Street, Wavell Heights Sold after the first open home. On the other side of the river, 57 McIlwraith Avenue, Norman Park sold under the same circumstances. In both cases, the purchaser was a ready-to-go buyer prepared to put forward an unconditional offer in order to secure their dream home.
Whether it's a studio apartment or multi-million dollar riverfront home, buyer activity is certainly picking up and the current level of stock remains tight compared to the number of qualified buyers, meaning that those that are ready, are prepared to take action quickly.
Place are dedicated to providing you with the latest and most important news in Brisbane real estate. If you'd like to stay up to date with all things Brisbane real estate and more, including our exclusive Off-Market properties, subscribe to our weekly eNewsletter below.