It can be tempting on those chilly days to stay inside all day day long, but there's plenty to love about the great outdoors during winter.
Seeking ways to make your al fresco area a little more warm and welcoming? We've gathered some simple but effective ways to get your outdoor area ready for winter entertaining.
Let there be (warm) light
Much like with creating a cosy feeling in your indoors styling, adding lighting with a warm hue really does make all the difference. Look for golden-toned bulbs rather than white-light options for the best results.
Promising to elevate your outdoor entertainment area's styling, festoon lighting creates an almost whimsical feel and has enduring appeal. This type of lighting looks incredible when draped over pergolas, hung off fences or strewn across gardens. Individual lanterns peppered through an outdoor area also have phenomenal impact, creating a romantic atmosphere. Aiming for a luxurious and contemporary aesthetic? Invest in warm-hued LED strip lighting and illuminate underneath stairways, built-in benches or garden beds.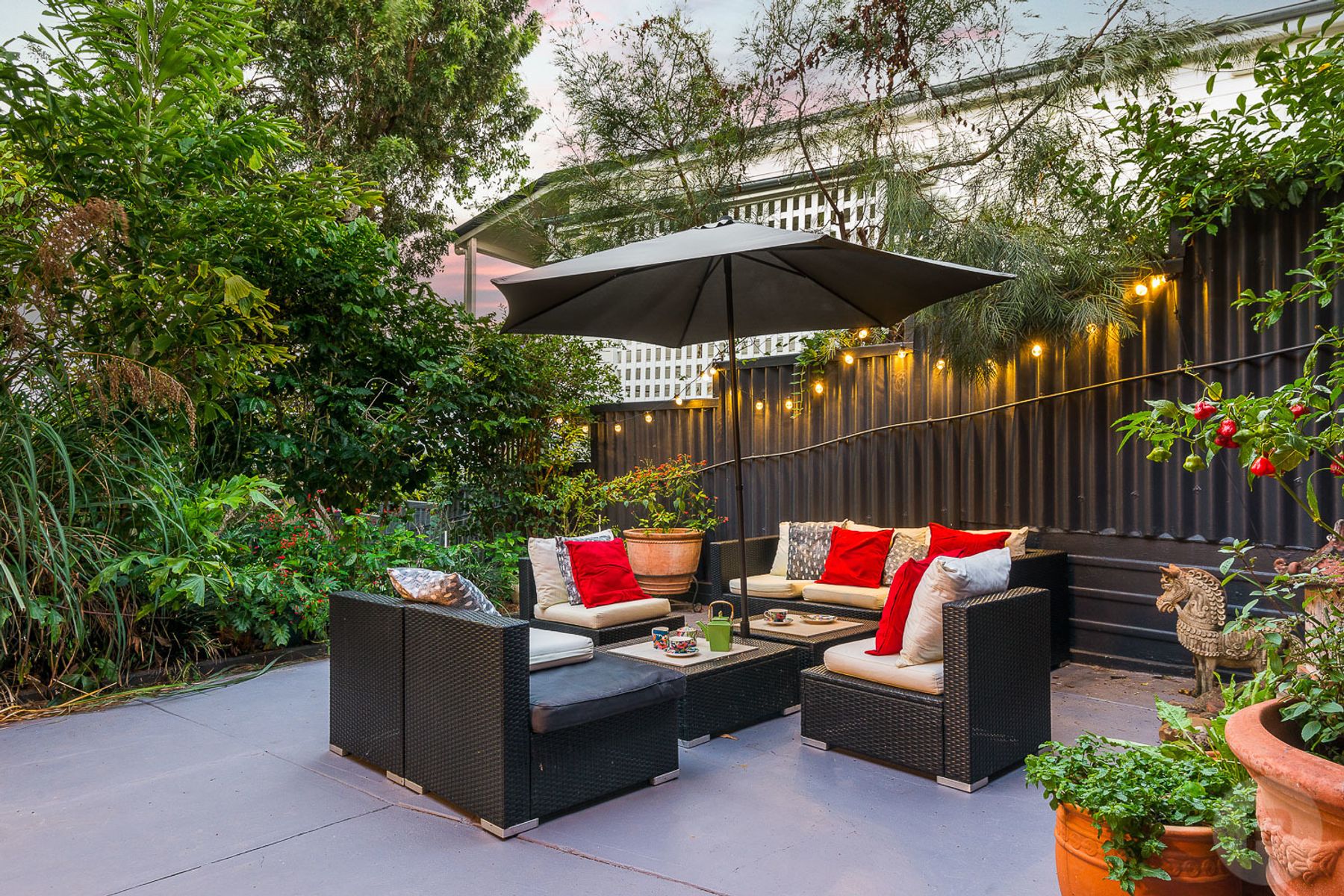 Seek out the sun
It seems obvious but repositioning your furniture to your outdoor area's most sunny spot can really do wonders. Is there an area on your deck, patio or pergola that captures plenty of sunlight? Does a corner of your yard get the most amount of rays? If possible, set up a sun-lounger and a side table or even just a boho-chic hammock to make the most of the sunshine.
One thing to consider if creating a 'sunny vignette' is exactly which potted outdoor plants to include. Known for their dexterity, cacti thrive in full sun and are cold-resistant. Rubber trees can also withstand sunlight, as do potted palm trees.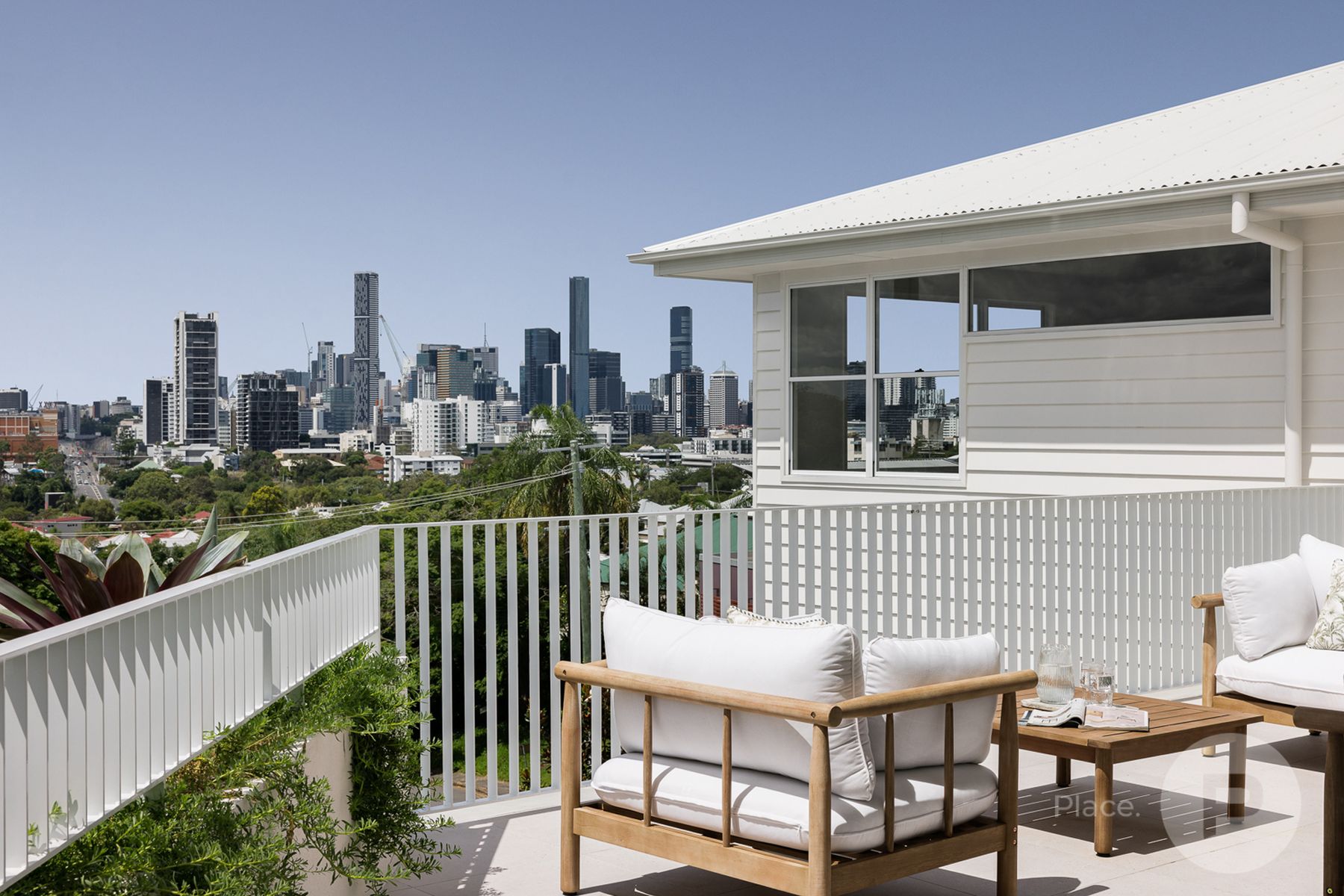 Love the layers
It works for interiors, so why not add a few warming layers to your outdoor living area? Plush textures evoke feelings of comfort and security, while also making a space look more visually appealing. That's science we can get behind!
Exactly how you 'layer up' your outdoor area is up to you. Go all-out with tactile floor rugs, cushions and throw blankets. Or, simply switch up your al fresco dining set and incorporate a more wintery tablecloth and thicker napkins when entertaining.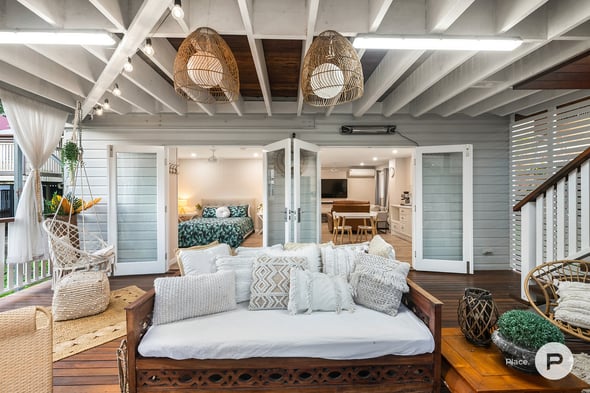 Fire it up
Of course, we couldn't talk about warming up your outdoors without mentioning firepits. An increasingly popular addition to al fresco areas, these spectacular features are a classic for a reason. Whether you add a freestanding pit to your outdoor area or build a dedicated gathering spot centred around the fire, you and your guests will love warming up around the flames on a cold winter's night.
Want more? If your budget or design allows it, give thought to constructing an outdoor fireplace in your al fresco area. Blurring the lines between the indoors and outdoors, these impressive additions will make you feel as if you've retreated to a cosy lounge room. How delightful!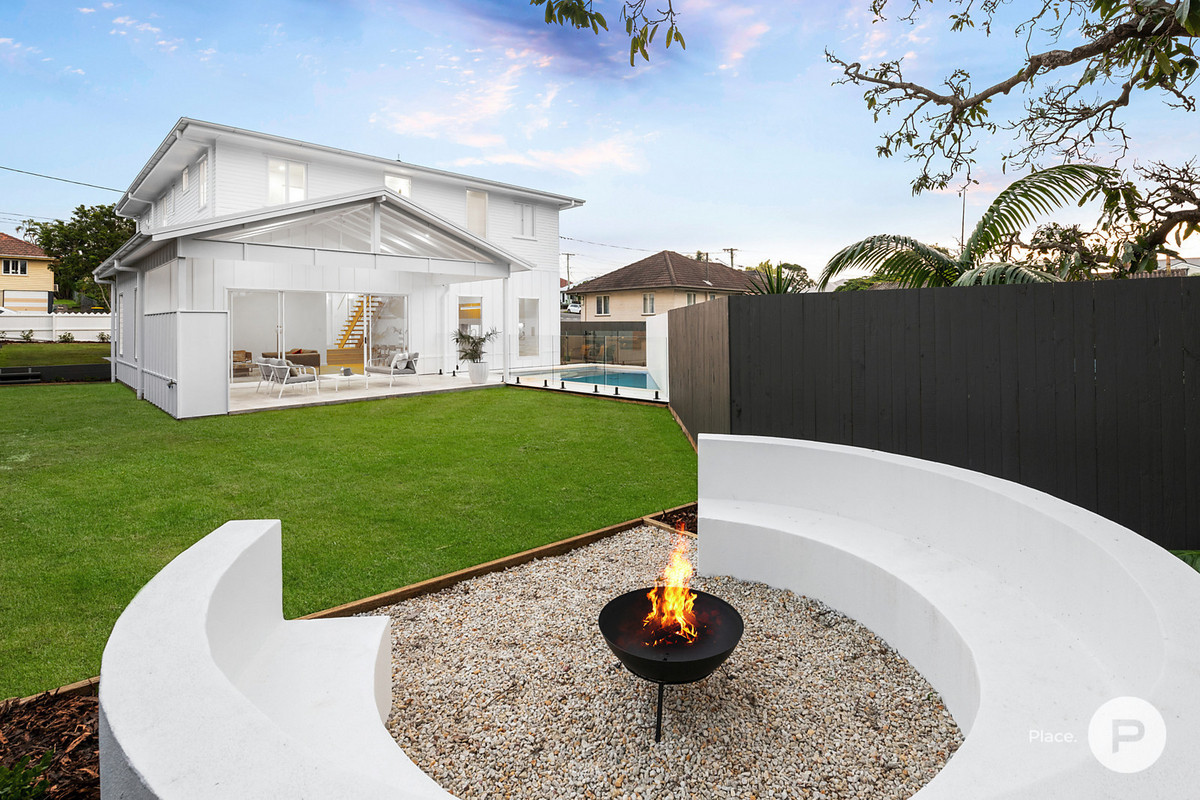 For more ideas and to keep up-to-date with all things Brisbane real estate, subscribe to the newsletter below.