Being used in unique and beautiful ways, wallpaper is making a massive resurgence.
To get you inspired, we've collected some brilliant ideas for using wallpaper in your abode.
Highlight architectural features
If you have an architectural detail that you'd really like to showcase, adding wallpaper will instantly capture your attention and draw it to the desired direction. Wallpaper can be used to frame large picture windows, helping to emphasise a picturesque view. It also looks incredible when paired with design elements such as exposed ceiling beams, bay windows, fireplaces and integrated shelving.
You can also use wallpaper to create optical illusions. Soften hard lines with floral or leaf-adorned patterns, widen a narrow space with horizontal lines, highlight a curved wall or elongate heights by continuing wallpaper up onto the ceiling – the possibilities are nearly endless!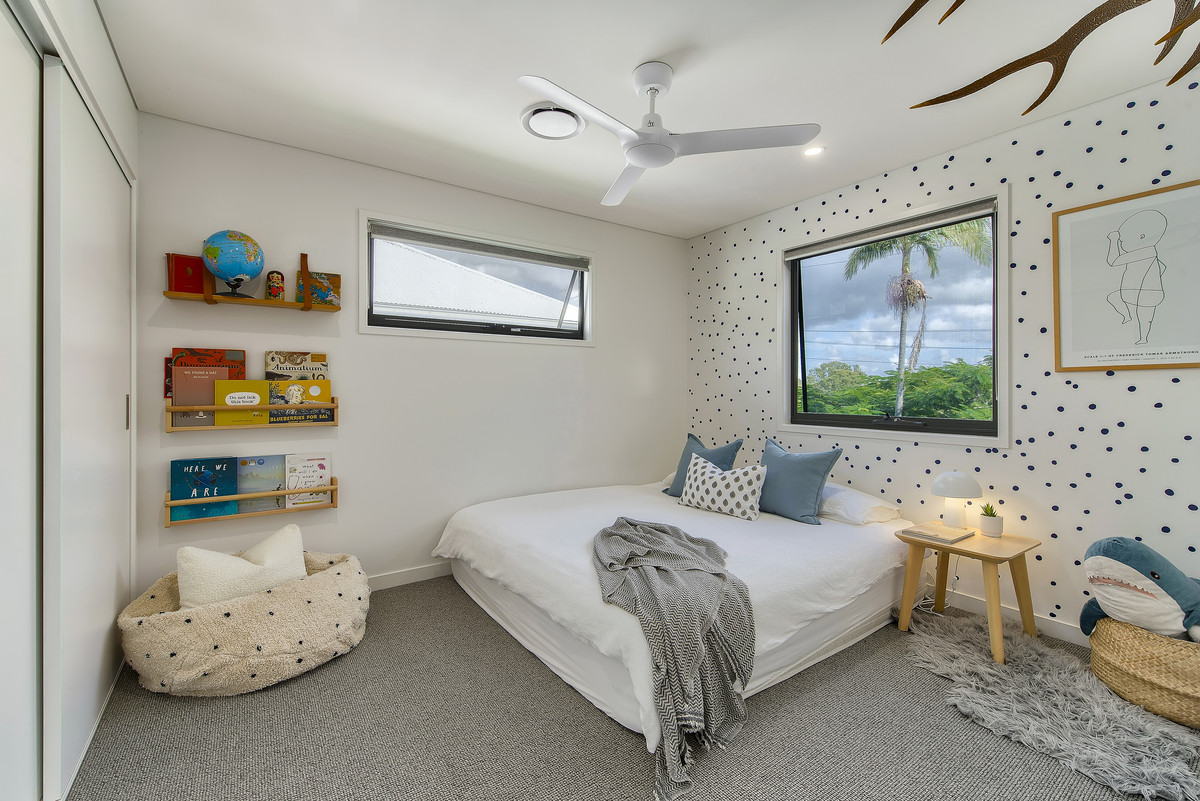 Add personality to an otherwise boring space
We all have a particular room in the house that is more functional than fabulous – think powder rooms, laundries, storage rooms and studies. Whether applied to just one feature wall or all around, wallpaper injects personality and will make the space one you'll actually want to be in.
The trick with this is to find a style that not only complements the rest of the property, but also reflects your own taste. Don't just stick to what's in fashion; consider what will (ideally) still look attractive in years to come and what colours will suit the room. Deeper tones evoke a moody and sophisticated feel that you will love in master suites, walk-in robes and even ensuites, while brighter options will make your main living area, kitchen or children's bedrooms a wonderfully happy space.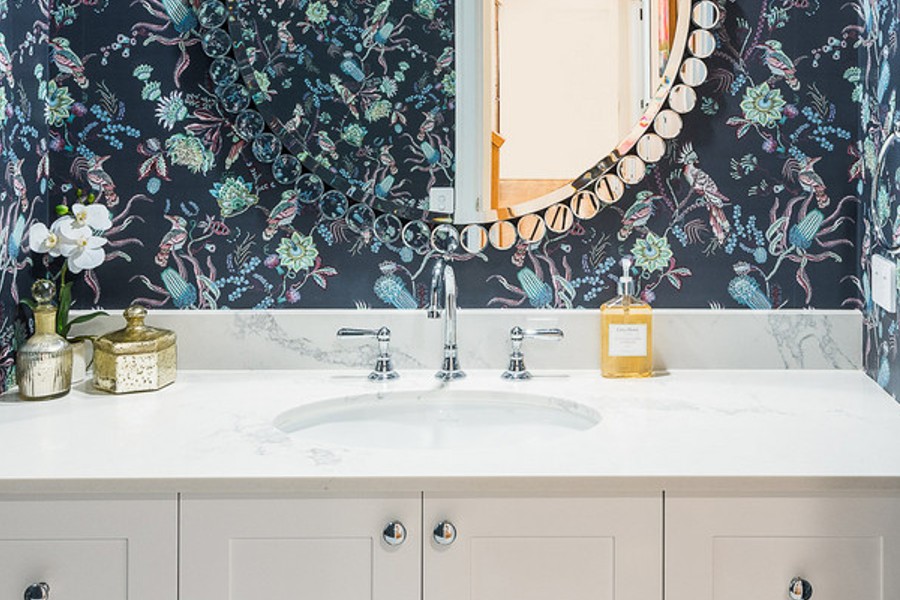 Create definition with a statement wall
Do you have a large space in your home that lacks a little oomph? Break up your colour palette with a wallpapered feature wall in complementary tones to add a focal point with maximum impact.
A trend at the moment that effectively reimagines a space is to create a statement wall with mural-style wallpaper. Rather than creating a pattern, this look involves using multiple sheets to make a giant image when put together – destination-inspired scenery and grand-scale botanicals are popular options that look truly stunning. Another sensational trend is to add panels of wallpaper to wainscotting, fusing heritage-style elegance with contemporary flair.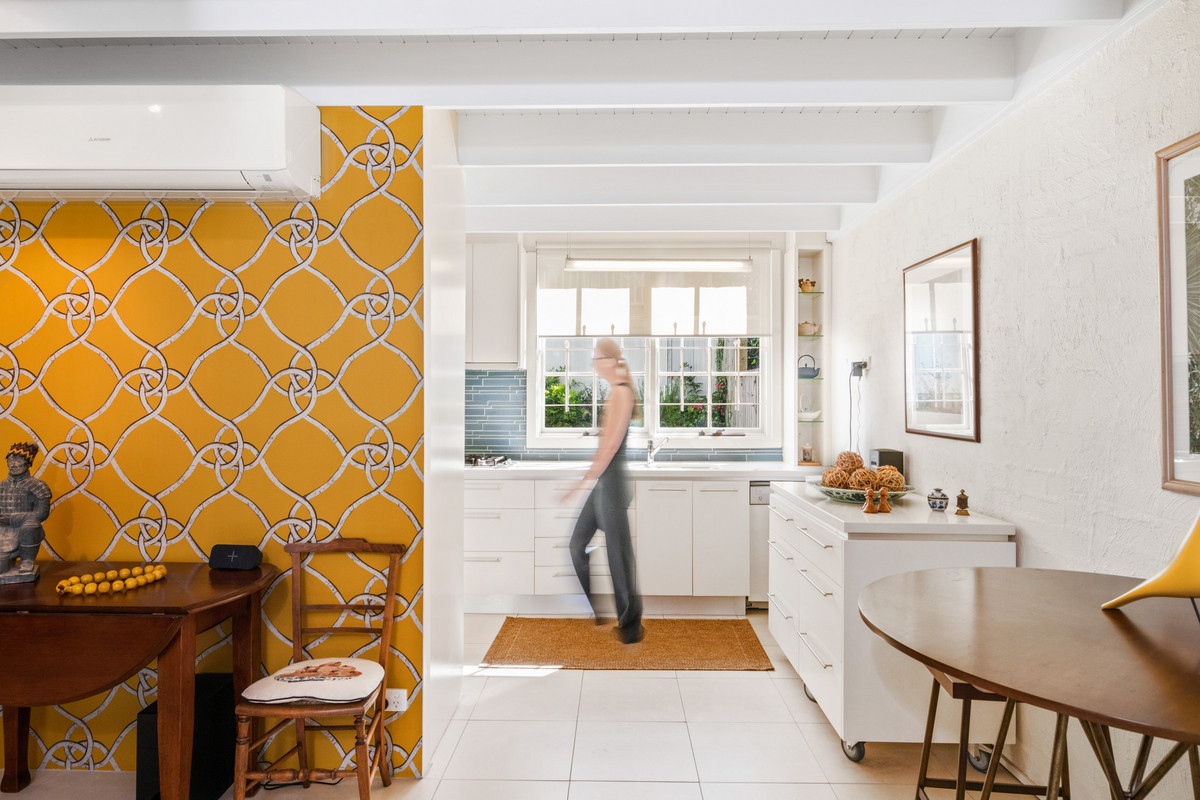 Go grand by wallpapering the entire room
Undeniably bold, wallpapering every wall in a room is a dramatic look that will appeal to maximalists and lovers of the 'Grandmillennial' aesthetic. This trend will create a sense of cosiness in a large space, basically wrapping you in a comforting pattern. Not wanting to go completely all-out? You can also use textured wallpaper in a simple shade to balance an indulgent feel with classic simplicity.
Wallpapering a whole room is also a fantastic way to create zones in your property. For example, you can visually connect a dining area with your home's kitchen by taking hues from your cabinetry and carrying it through into the wallpaper.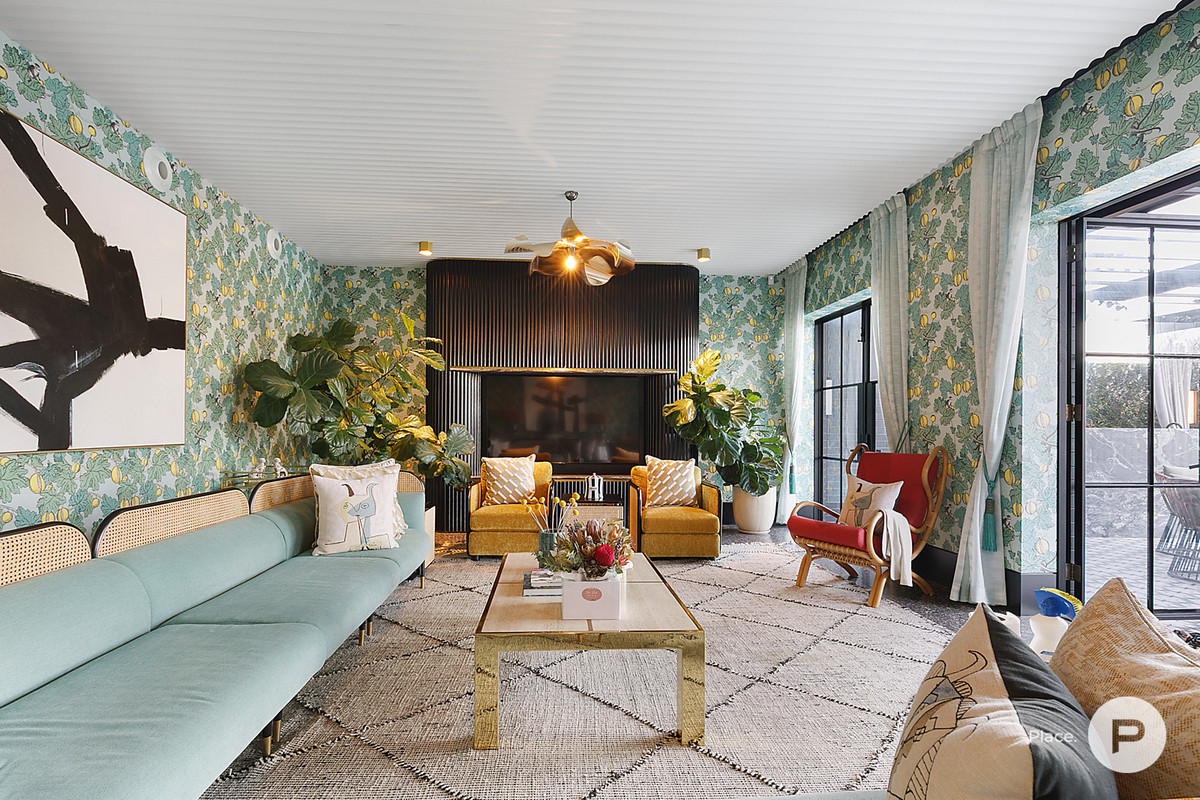 For more home improvement ideas and to keep up-to-date with all things Brisbane real estate, subscribe to the newsletter below.