Want to refresh and pamper yourself in the comfort of your own home?
We've gathered five hassle-free tips for creating your own luxury spa at home. Light the candles, pour yourself a glass of wine and get ready to unwind…
Give a thought to the colour palette.
A simple yet incredibly important element to consider is the room's colour palette. Evoking a calm feeling, earthy tones paired with timber accents create a tranquil environment that's truly timeless. Other classic colour combinations include fresh white tones with softened greens or pale blues, as well as chic monochromatic palettes.
Working with an established room? Before you start ripping up the tilework, seek out decorative details in soothing tones that complement the space – think towels, timber bath caddies and nature-inspired adornments.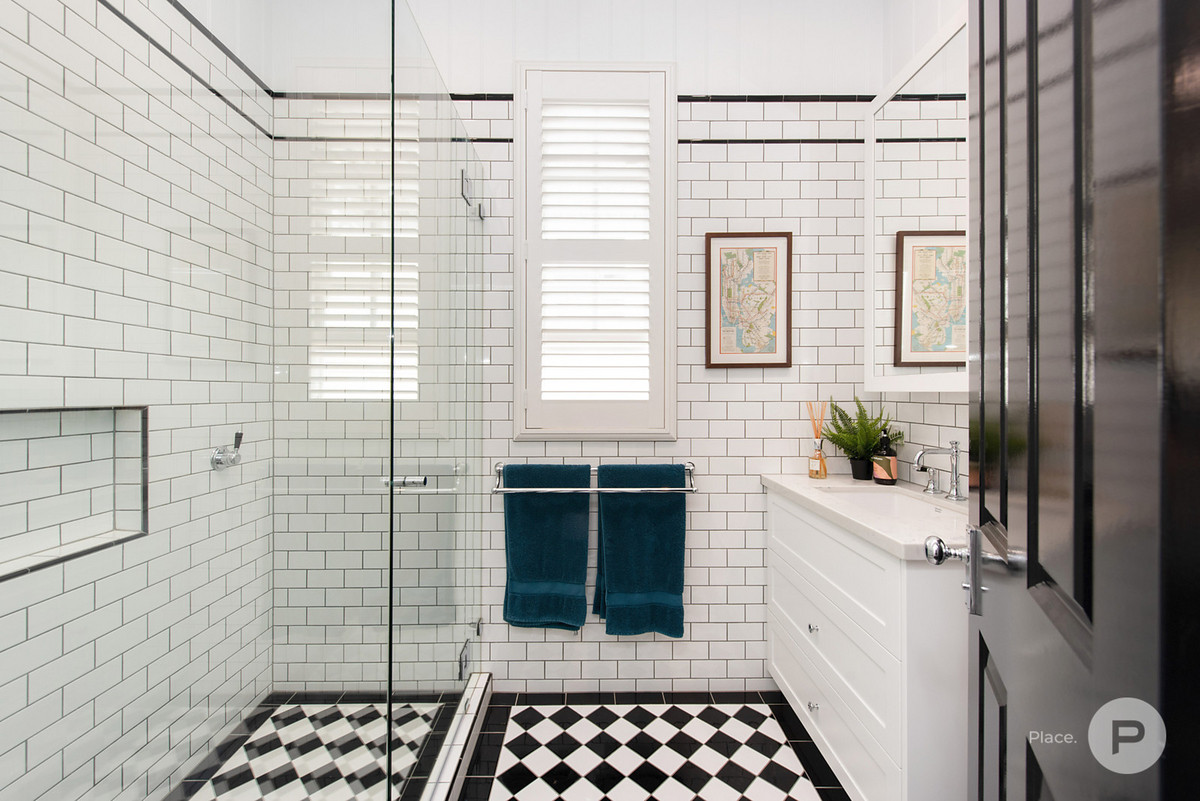 Make things lavish with metallic design accents.
There's no denying that luxury and gold are best friends. If your home suits this look, add metallic touches to your tapware, storage handles and towel racks to bring a little opulence into your bathroom. Modern abodes, classic Hamptons-style residences and character properties really make the gilded look shine.
Much like with colour palettes, seek out golden decorative touches if you're after a quick change. Shimmery soap dishes and even a basic golden-hued candle can make all the difference.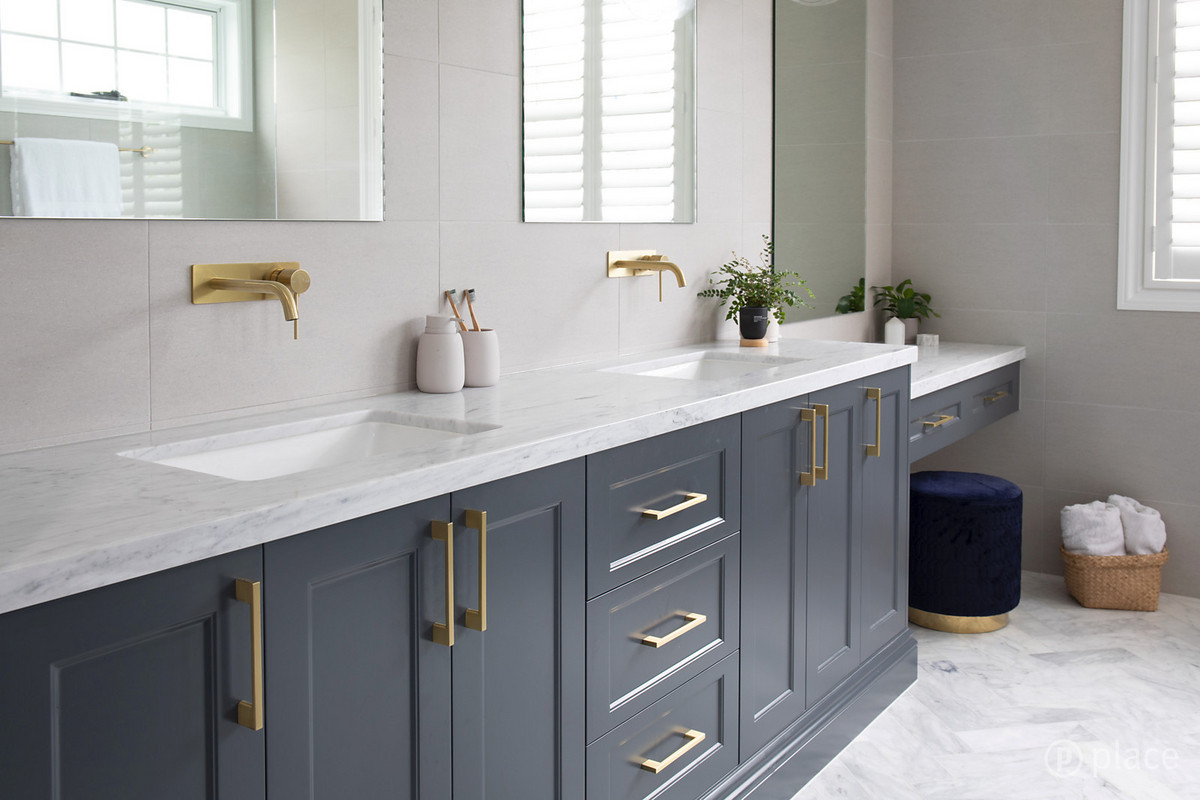 Add pops of greenery and artwork.
When it comes to decorating your home, the bathroom is often the last room you consider (we wouldn't blame you). Instead of staring at blank walls while soaking in the tub, give your bathroom a little personality and adorn it with artwork. You don't have to stick to a beach scene – go with your own tastes and what will work for the room. Just make sure you display it in a frame that can endure a little humidity.
Another basic tip that has instant impact, bringing in greenery helps improve air quality and makes a room feel beautifully fresh. Potted plants that thrive in high humidity include Devil's Ivy, Alocasia, Monstera, Air Plants, Succulents, Majesty Palms, Orchids, Fiddle Leaf Figs and Anthuriums.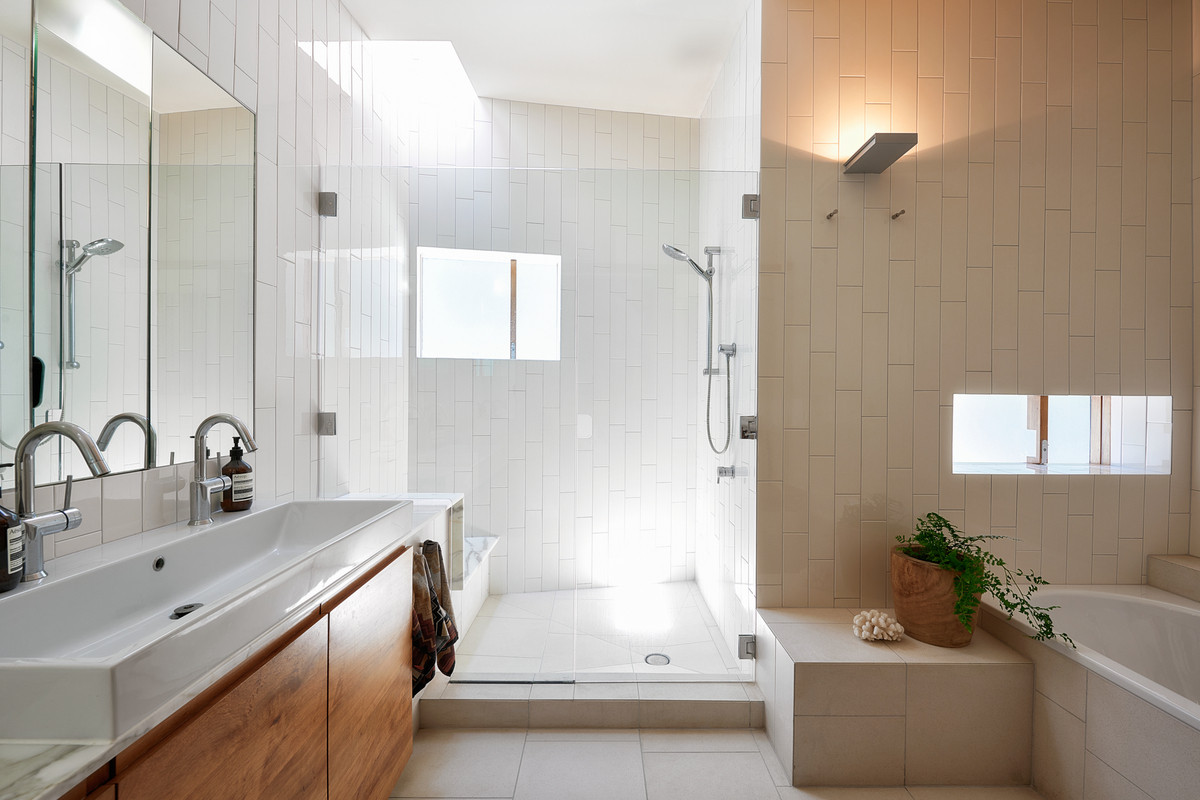 Invest in clever storage solutions.
Be honest – have you ever stepped inside a luxury spa and seen treatment paraphernalia scattered everywhere? No. Decluttering your bathroom can do wonders for reducing your stress levels, so throw out those old bottles and get rid of any hair products that you're not really using.
If it's within your budget, install intelligent storage solutions like under-vanity cupboards with baskets labelled for different items (such as toiletries, teeth-cleaning products and skincare). Is your bathroom limited on space? Open shelving with wicker or wire baskets can be both chic and functional, while mirrored cabinetry takes care of two problems at once. Also, a towel rack or 'towel stools' get the job done while showing off your lovely manchester.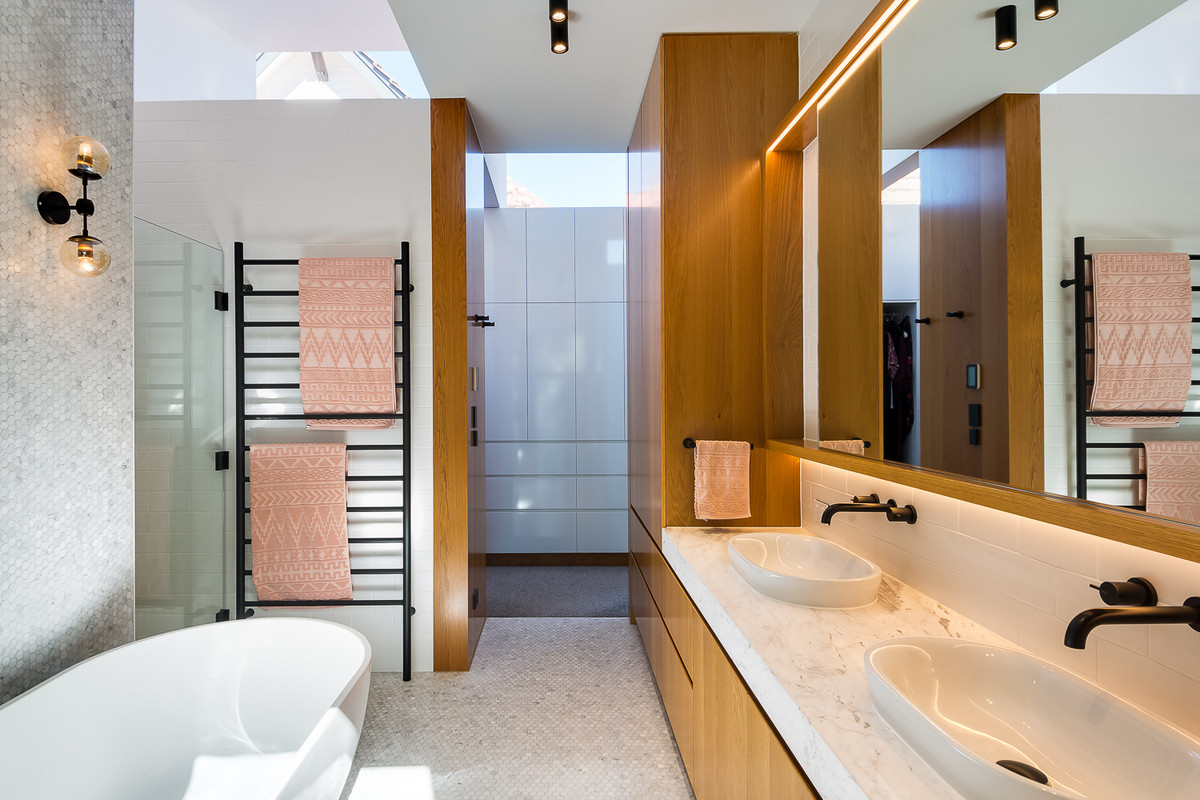 For more ideas and to keep up-to-date with all things Brisbane real estate, subscribe to our weekly newsletter below.