Meet the Hawthorne local teaming up with Place Estate Agents' Shannon Harvey, using art to help communities in need. 
From the development of new infrastructure projects to the establishment of an Olympic city in 2032, there's no denying that Brisbane's present and future are full of excitement.
Inspired by this, one Hawthorne-based artist is showcasing the best of her much-loved locale and its surrounds whilst simultaneously supporting the community and Brisbane's most in need. Read on to discover how BRAND New Art owner Roxanne Brand is paying homage to all things Hawthorne and surrounds in fantastic ways…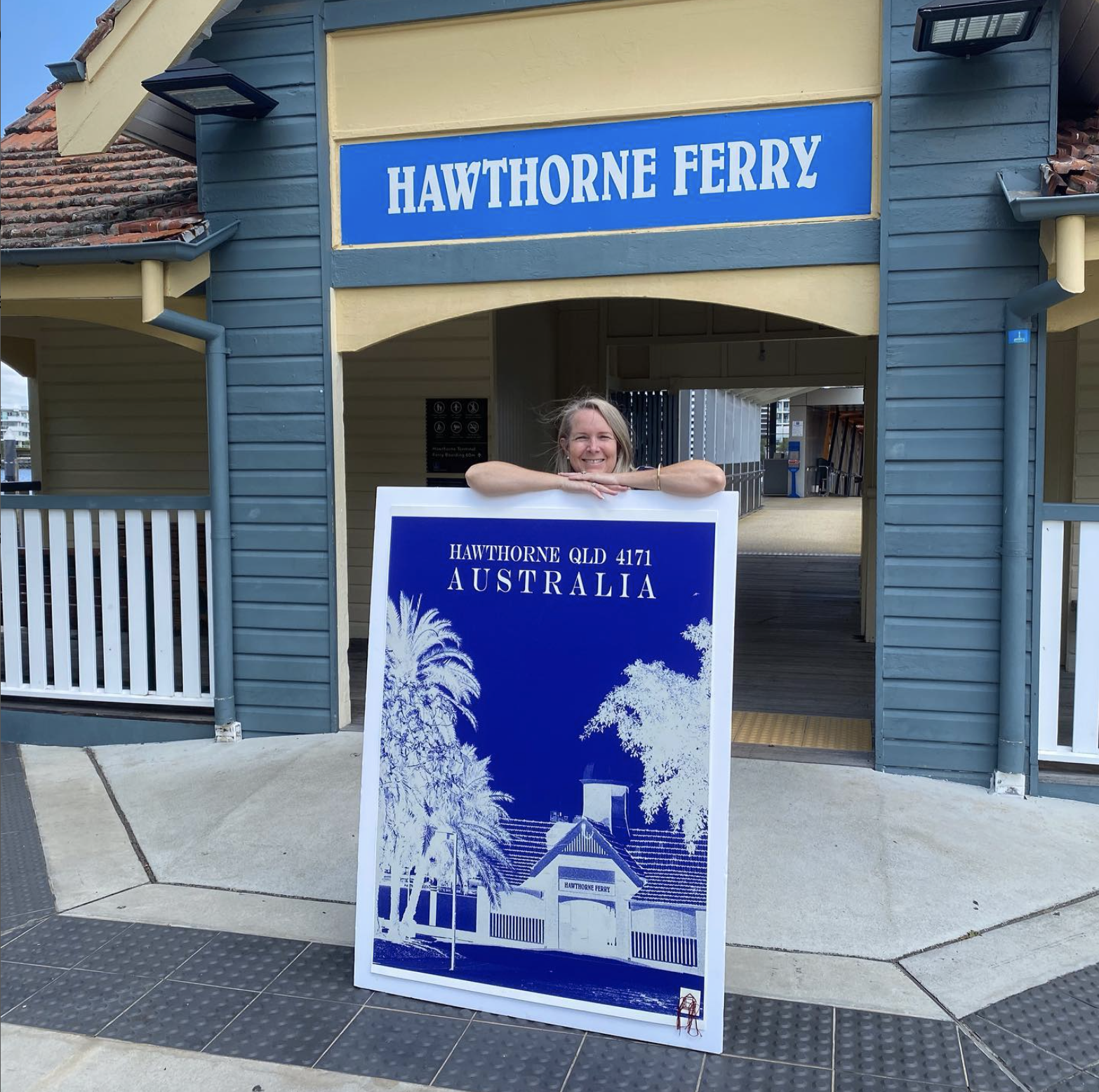 Image Credit: @brand_new_art via Instagram
Originally from Winton in Central Western Queensland, Roxanne's artistic pursuits have taken her across Australia. Establishing a thrilling photography career in Sydney and receiving esteemed awards for her work, she eventually found her home in Brisbane's east and threw herself into a new medium: oil painting, using distorted versions of her photography inventory as reference.  
Renowned for her captivating oil paintings that highlight the character of her subjects, Roxanne is now turning her attention to her cherished suburb. "When it was announced last year that Brisbane was going to be an Olympic city, I thought about how I could do something impactful not just for myself and Queensland, but how I could also put myself on the world stage as an artist," says Roxanne.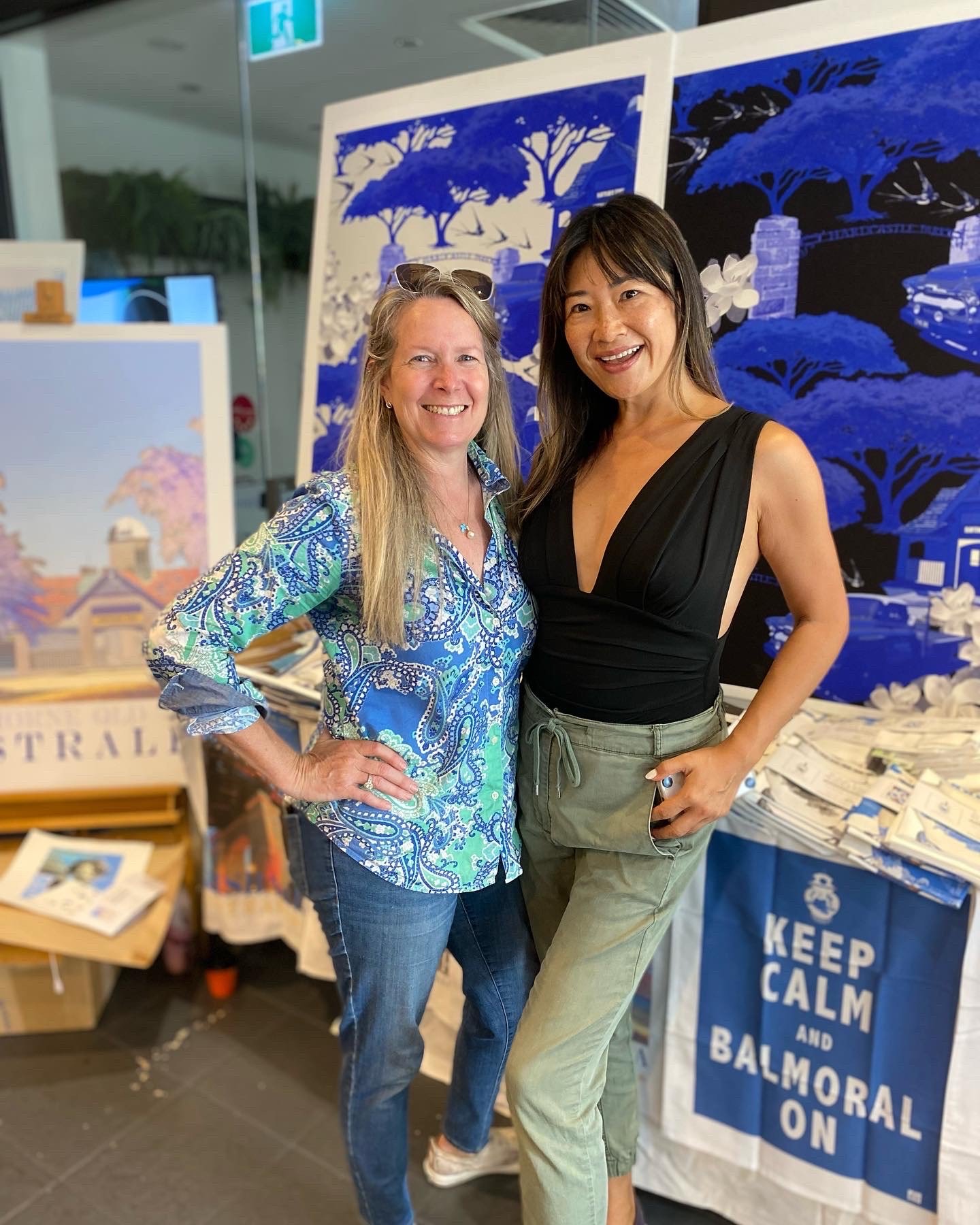 Image Credit: @brand_new_art via Instagram
Offering textiles such as wallpaper and fabrics, BRAND New Art will also offer items including tea towels, silk scarves and tote bags, that feature quintessentially Brisbane locations – think the Hawthorne Ferry Terminal and the view from Balmoral Hill. It's this sense of identity and hometown pride that the artist hopes to encourage. "Say, for example, you're a mum and your daughter is living in London and feeling homesick," explains Roxanne. "If you can send her an item like this, it can be a beautiful reminder of 'That's where I'm from'. The same goes for visiting a destination and wanting to keep an image from a location or experience."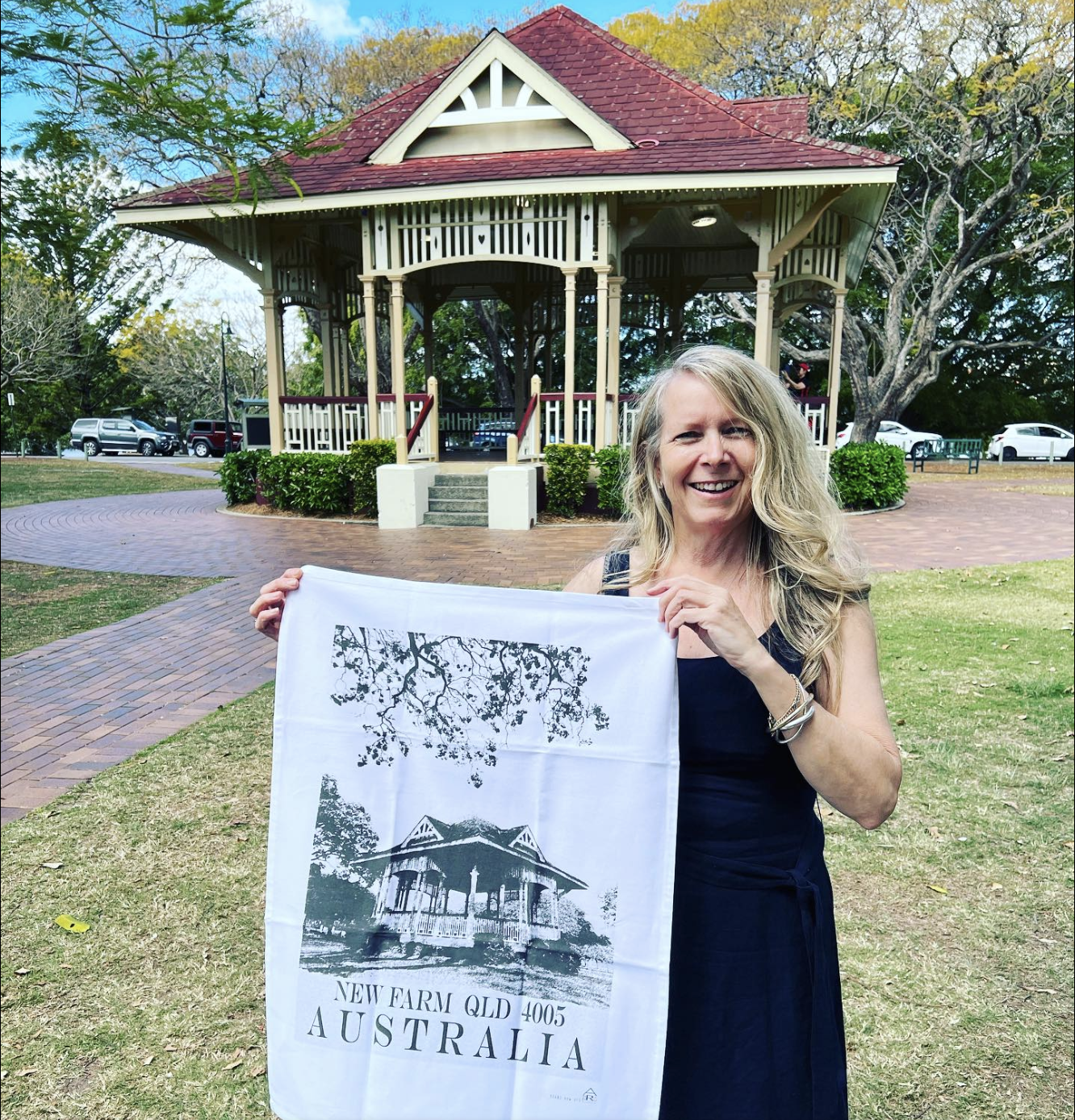 Image Credit: @brand_new_art via Instagram
Teaming up with Place Bulimba Lead Agent Shannon Harvey, Roxanne aims to raise 1 million dollars for homeless women over 50. Additionally, she has set the goal to use funds generated from her new project to support veteran-related charities and those in domestic violence situations. "I'd love to do whatever I can do to use BRAND New Art to support causes that touch more Australian lives than we realise," said Roxanne.
Looking forward to the future, the artist is excited to donate pieces to charity and potentially connect with local fashion creatives. "Imagine being able to purchase a pair of board shorts or a Hawaiian shirt that has something iconic from your area on it," enthuses Roxanne. "That's quite meaningful and can be like a Tardis that takes you back to a happy moment. It can remind you of where you're from, where you've been or even where you're going."
Find out more about Roxanne Brand and BRAND New Art here, or subscribe to the newsletter below to keep up-to-date with all things Brisbane and real estate.