Here at Place Estate Agents, our purpose is simple: to help people find their happy Place.
We recognise that everyone's happy Place is unique and influenced by individual circumstances and property journey goals.
To help us better understand what buyers, sellers and investors need from Place, we've conducted a series of interviews to understand what finding their happy Place means to them.
Today's interview is with Vanessa and Darren, who listed their house at 46 Royal Terrace, Hamilton, with Patrick McKinnon and Will Churchill at Place Ascot in early 2019. Together, Vanessa and Darren designed the house themselves, including many unique features that made the property a true standout. In addition to needing to market such an individual property, the house hit the market during a time when there was a lot of uncertainty.
Vanessa recalls, "the banking royal commission had just come out and money was really hard to get. Even as we tried to buy our new place, we couldn't believe the hoops you had to jump through. It's never easy but this was on another level."
Will Churchill, Lead Agent at Place Ascot, remembers the perfect storm that had resulted in uncertainty within the market.
"We were selling this property at a time where everyone was frozen before the election in addition to dealing with the fallout of the banking royal commission, it was very tough conditions for everyone."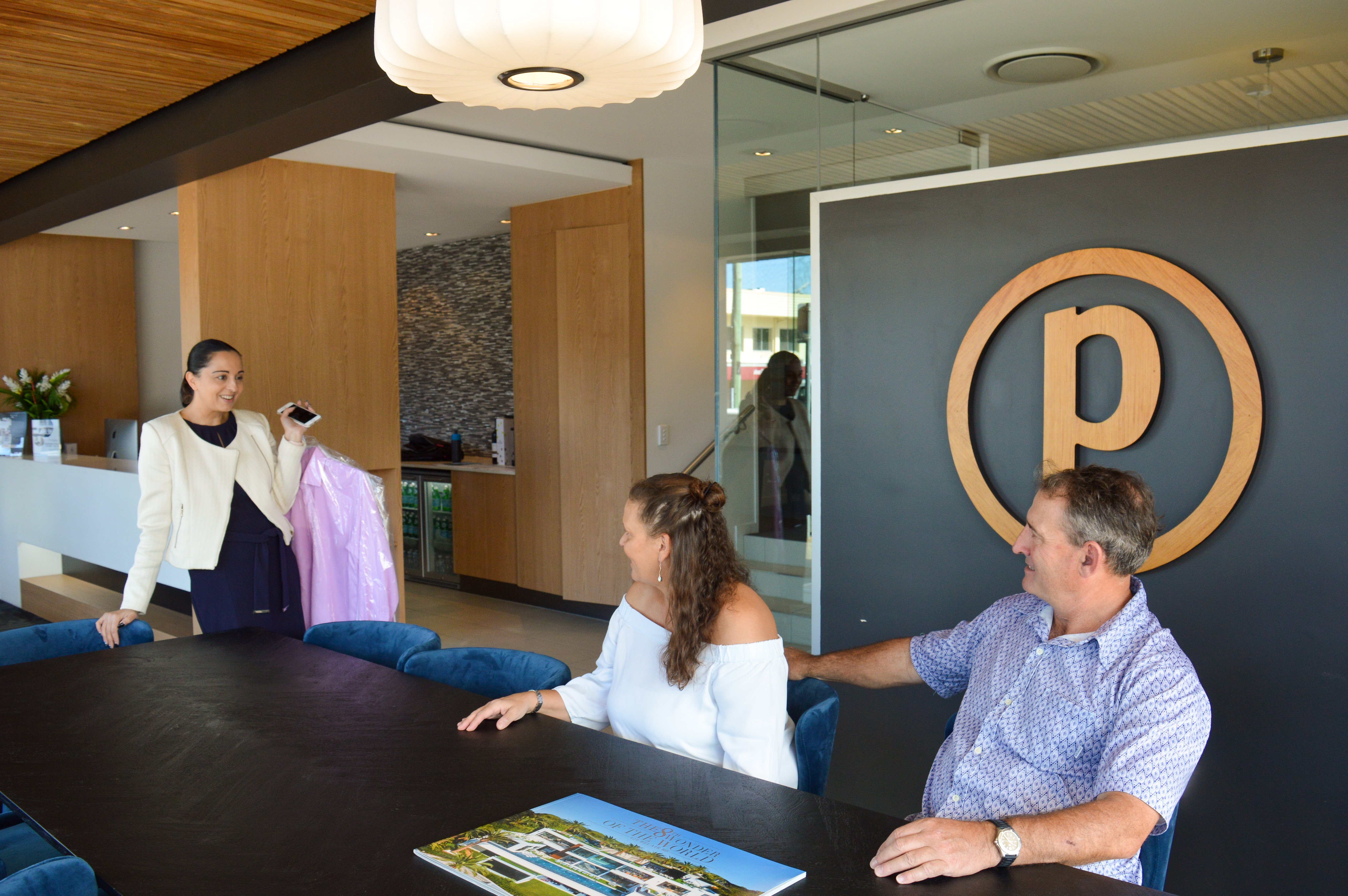 After putting their heart and soul into designing and building the home, Vanessa and Darren knew they needed the right agent to market the property.
The couple had a great experience with another Place office when selling previously in Wavell Heights, so while Place was already front of mind when they decided to sell again, Vanessa wasn't about to leap without looking.
"We had looked at a few different agencies in the area, as while we loved the agent we used last time, I did think someone within the area would be a better fit."
"I'd seen Patrick's name around Wavell a few years ago, and then around Hamilton and Ascot. We looked at current sales and places similar to ours that had sold recently. We had narrowed it down to three agents, and Patrick was the first one I called. After his presentation, we didn't even talk to the others."
One of the elements of Patrick's presentation that most resonated with Vanessa and Darren was the complete lack of pressure.
"A great thing was that there was no pressure for us to use a campaign we weren't comfortable with," Darren recalls.
Vanessa agrees, adding that "both times with Place they took the time to understand what we were comfortable with and didn't pressure us into any marketing or auction campaigns."
Once they had decided to work with Pat and his team, things kicked off for Darren and Vanessa. Upon taking this property to market, they received a lot of attention. It was the first home on Channel 7 for Patrick with Place, and the social media campaign was their most successful with the number of views and clicks.
The entire build was made from concrete, giving the property a grand appearance. The rooftop level of the home featured a basketball court that could also be used as a massive outdoor entertainment area, boasting 360-degree views of Hamilton Hill and Brisbane city.
The unique nature of this home meant that while they experienced a lot of interest, they faced some difficulties throughout the process. It was how Pat and his team overcame this that truly stood out to Vanessa and Darren, who were both particularly impressed with the frequency of feedback they received.
"Hearing from the team was really great, we got feedback all the time," says Darren.
"The feedback was great throughout the whole marketing campaign. The whole team was awesome: Pat, Will and Stef. You would literally get a phone call the minute it was over. We've sold lots of property in the past and sometimes you're waiting all day wondering 'what's going on?'. You got the feedback straight away with these guys and lots of communication, which is rare," Vanessa emphasises.
With the whole team's willingness to try new tactics, the property sold and Vanessa and Darren were able to find their happy Place.
"There was so much relief when that sold sign went up; it was all we ever wanted!" laughs Darren.
"Initially when we started building, we thought we were going to be there for a while, but then it got too big and too much. We kept adding more features and eventually realised we were going to have to sell. We're really happy that we sold, because we really love where we're moving on to now."
The couple found their happy Place by being given the opportunity to move into their next chapter of their lives.
"We hadn't found anything until we had sold, so it really was the first step to moving on. That's all we had wanted to do, move on. It was always the priority for us" says Darren.
By keeping Vanessa and Darren informed throughout the entire sale, the team at Place Ascot took the stress out of the process.
"The team worked tirelessly and were committed to keeping us informed even if it wasn't always the news we were hoping to hear; it was always better to know than to not know. In the end it was hearing the honest feedback that helped us match the property to the right buyer."
"They kept trying new things, trying new marketing strategies, different open house times. Their commitment to achieving the result we wanted was second to none."
From trying new marketing strategies to facilitating out of hours open homes, Pat and his team were dedicated to the sale.
"We were definitely very open with our open times!" Will emphasises.
"When you sell your house, you live in a very clean house all of the time," laugh Vanessa and Darren.
Once they had found the buyers the process was seamless, with all negotiations happening quickly and efficiently.
"It was such a relief because we were worried we would be stuck because of the timing," says Vanessa.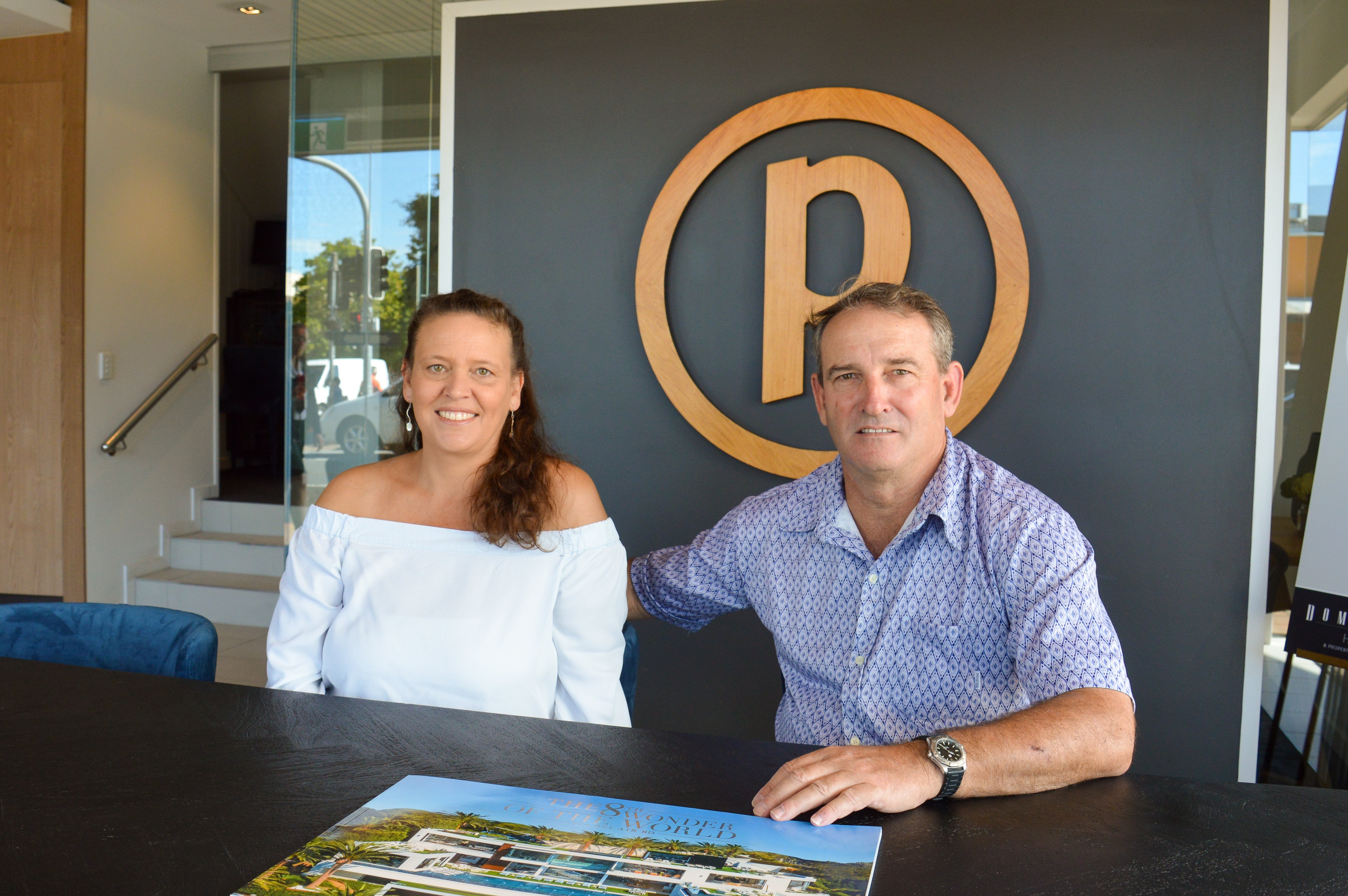 Although the couple believed they had timed the market completely wrong, Pat and his team got them the result they had hoped for. While the successful sale was of course the high point for Vanessa and Darren, the journey to get there wasn't too bad either, as they now consider Pat, Will and Stef as friends.
"In hindsight everything went perfectly, because I'm really happy with where we are now. The journey was worth it." Darren believes.
"That's the thing, we've met the whole team. The excitement once you first listed is hard to beat, and then there's the relief when it goes unconditional. It's all nervous energy at the start, and then as soon as it's done you can focus on moving on. Selling a house is such a big thing, it can be so frustrating, but that's where we found having a team we could trust just made the whole experience better."
"We definitely made some great friends," agrees Vanessa "and we still see them around the neighbourhood!"
And is selling again on the cards?
"I'm not selling!" laughs Vanessa.
"While we aren't planning on selling again anytime soon, we would definitely use them again or recommend them to anyone. We count Will, Pat and Stef as friends, and still get together at times for a drink." Darren adds.
"Everything we have to say is positive. We often run into people from Place and still say 'hi' and can have a great chat."
If you're considering selling, download the eBook below and get four tips on how to sell your house faster!