The scarcity and prestige nature of waterfront properties in Brisbane has contributed to an upwards trend in sales prices and proportions, as found in two recent reports by Place Advisory.
Place Advisory has released a 'Riverfront House Report' and 'Riverfront Apartment Report' detailing a slew of statistics on Brisbane's waterfront property market.
We break the data down to highlight the key takeaways for anyone with their eye on securing themselves a waterfront lifestyle.
This article refers to riverfront property sales located within the inner-city ring of Brisbane, which incorporates those suburbs within a 5km radius of the Brisbane CBD. All 'current' statistics are accurate as of the six-month period ending December 2018.
Why the riverfront?
Affectionately nicknamed 'The River City', Brisbane is renowned for its winding river, snaking its way throughout a coveted selection of inner-city suburbs.
Riverfront living has obvious perks, from waking up to stunning views and enjoying gentle afternoon breezes, to easy waterfront access for watercraft. Now more than ever, Brisbane's reputation as a lifestyle city is being built upon, with the riverfront serving as the catalyst for a host of development projects.
Dining precincts like the Howard Smith Wharves continue to better utilise the landscape created by the Brisbane River, where previously the Eagle Street pier dominated.
Expected to open in 2022, the Queens Wharf living and entertainment precinct is also set to transform the river's edge, and includes a new pedestrian bridge linking the Queens Wharf precinct to the Southbank art and cultural centre.
These sorts of infrastructure and transport improvements are integral to the growth of the Brisbane property market and have likely contributed to its steadiness in comparison to other Australian capital cities.
Apartments
While the media has long reported an oversupply of apartments in Brisbane and the resulting fall in median price, this isn't an accurate reflection of those apartments located on the waterfront.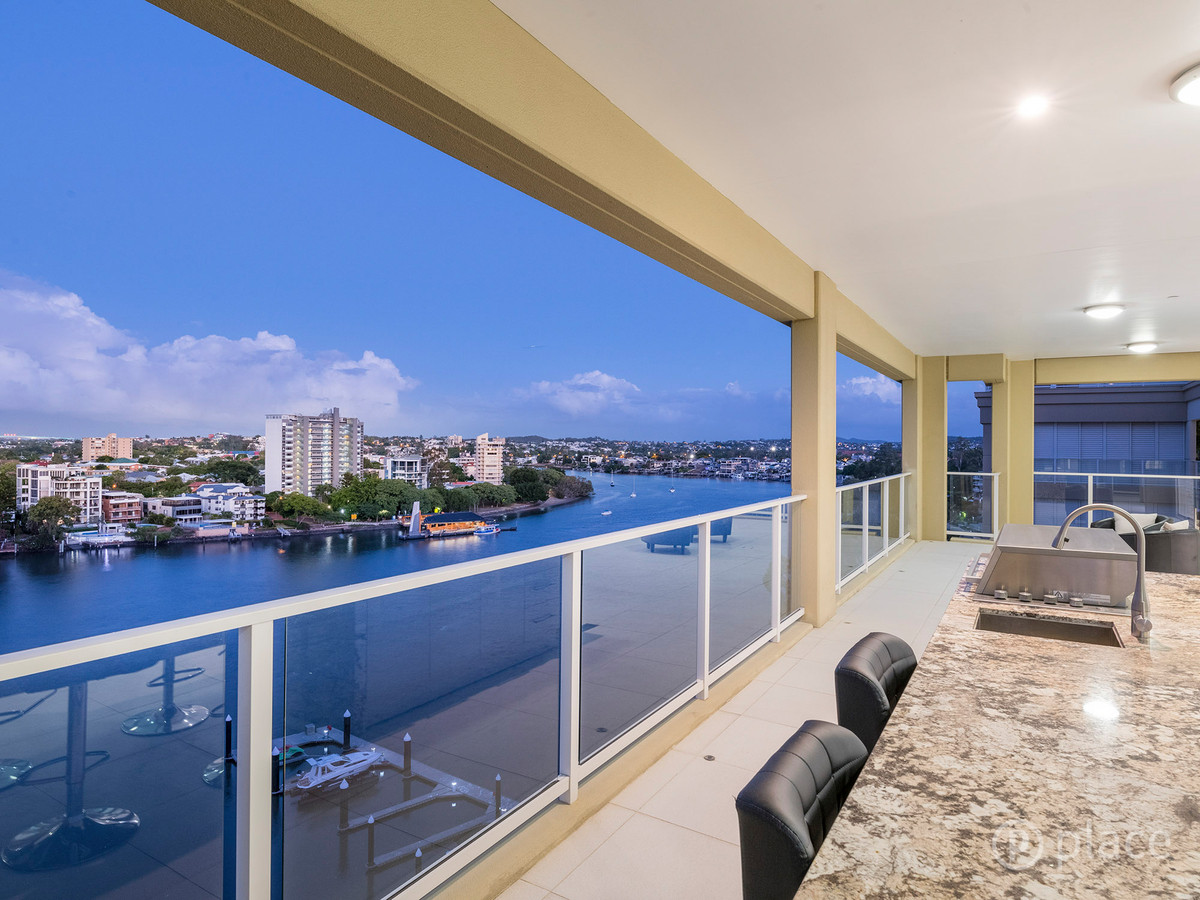 18N/39 Castlebar Street, Kangaroo Point
The current median waterfront apartment price is 9% higher than it was 12 months ago, sitting at $730,000. In comparison, non-waterfront apartments are 5.7% lower than they were 12 months ago, sitting at $450,000, a similar median price to that recorded in 2013.
Supporting this upward trend in median prices is an increase in the proportion of waterfront apartments selling in higher price brackets. Apartments below $500,000 are becoming harder to find, with the number of sales in this price bracket falling from 27% in 2013, to just 14% in 2018. This supports the findings of an increasing median price, and suggests developers are seeing the value in producing a higher quality of apartment.
Not only are waterfront apartments fetching a higher price come sale time, they are also increasing their market share of overall apartment sales. Despite an overarching decrease in apartment sales, the waterfront sector has successfully increased its percentage from 4.58% in the six-month period ending December 2015, to 8.24% in the six-month period ending December 2018.
Houses
The waterfront housing market is substantially scarcer than its apartment counterpart, accounting for only 1.01% of sales in the region over the past decade.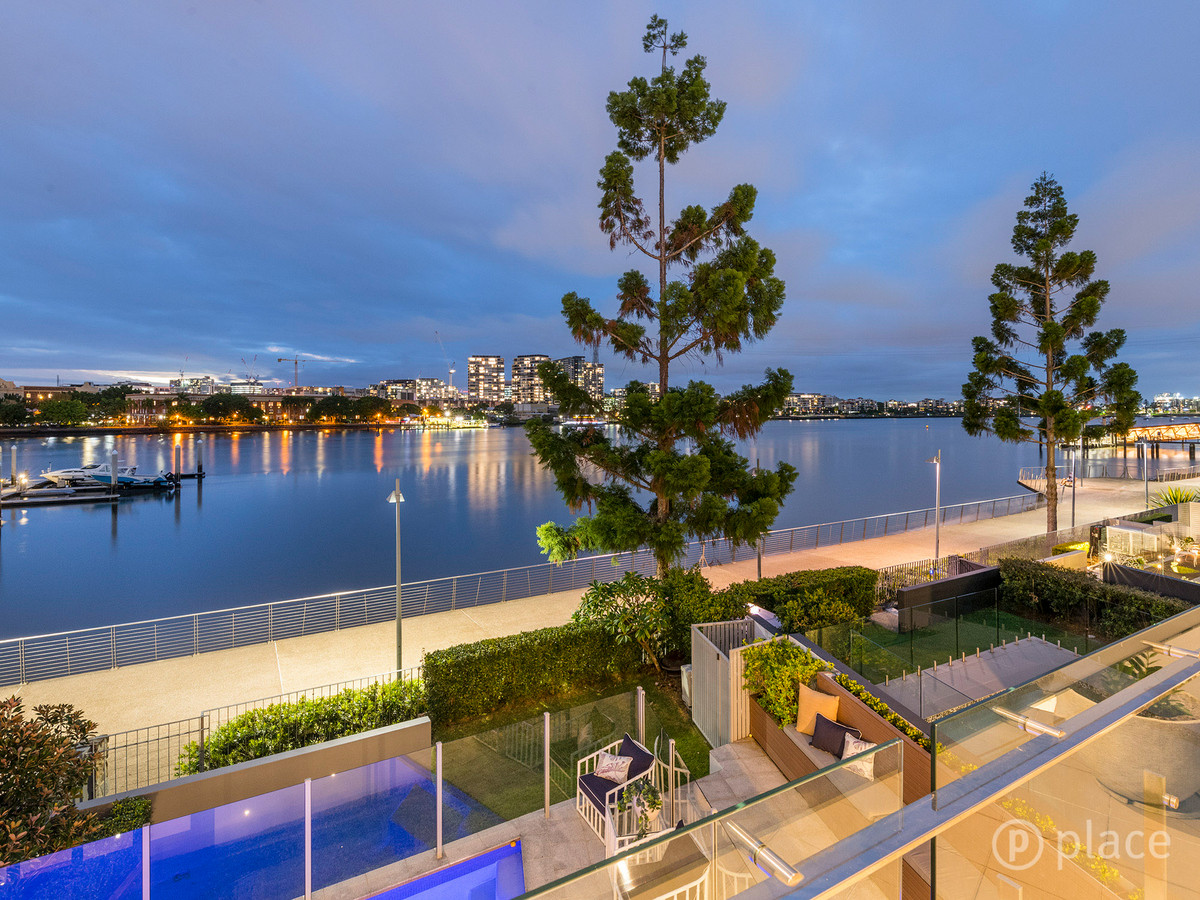 33 Addison Avenue, Bulimba
The median price of waterfront houses can be quite volatile, heavily influenced by the individual properties sold during each period. However, the median price of waterfront houses has hovered around the $3,000,000 mark over the past 10 years, whilst the non-waterfront housing market sits at a substantially lower $925,000. In the most recent six-month period ending December 2018, the recorded median price of waterfront houses in the inner-city ring was $2,650,000, 2.9 times more than the non-waterfront house median price.
Although the market share of waterfront properties reached a high in 2015 of 1.46%, the percentage share has remained steady over the last couple of years, recorded at 0.92% in both 2017 and 2018. This is only slightly lower than the 10-year average of 1.01% market share.
In 2018, waterfront properties accounted for four of the 10 highest recorded sale prices. A waterfront property in Hawthorne (pictured below) came in at number one, selling for $11,128,888.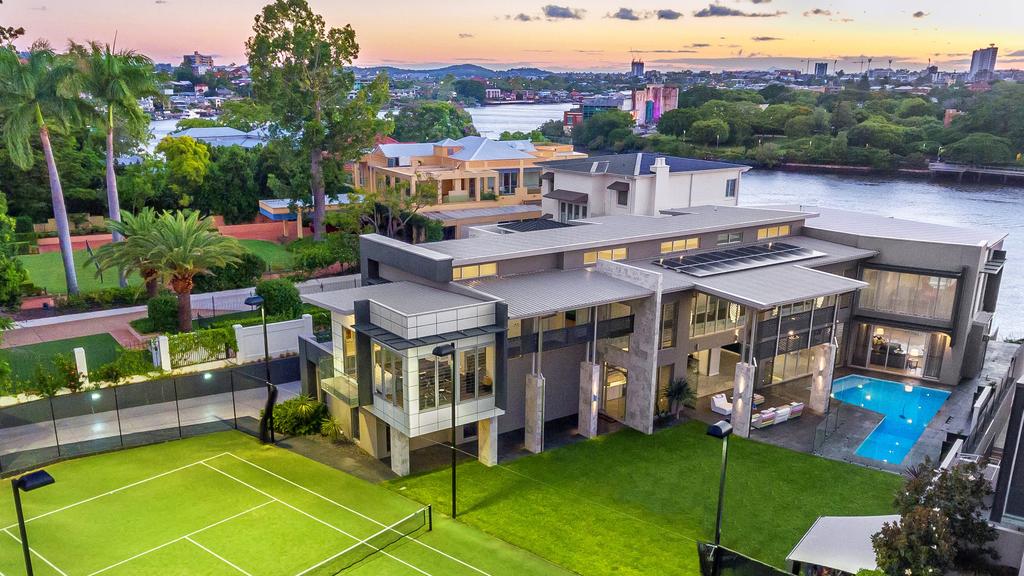 Future predictions
With the forecasted increase in waterfront apartment developments, particularly in sought after suburbs like Bulimba and Hawthorne, houses located on the Brisbane riverfront will become increasingly scarce. This scarcity will increase competition for buyers, driving the median price upwards.
Similarly, the trend seems to be for development of higher quality waterfront apartments, ultimately attracting a higher sale price.