Now that the rollercoaster year of 2019 has come to a halt, Brisbane's property market is set to see a significant jump over the next 2 years.
According to a new forecast from Domain, Brisbane housing is expected to rise by a blockbuster 8% within the next 12 months alone, and a further 7-9% price hike over the course of 2021.
According to Domain's property price forecasts released only a few weeks ago, Brisbane's new found real estate cheer is "just the tip of a price growth iceberg." This can be attributed to a few factors; rising consumer confidence, low interest rates and interstate migration — with Brisbane leading the front as a top choice for migrators.
Predictions from the real estate body found Queensland's capital to be placed in equal second with Melbourne for median house price growth, a mere 2 percentage points behind Sydney over the coming year.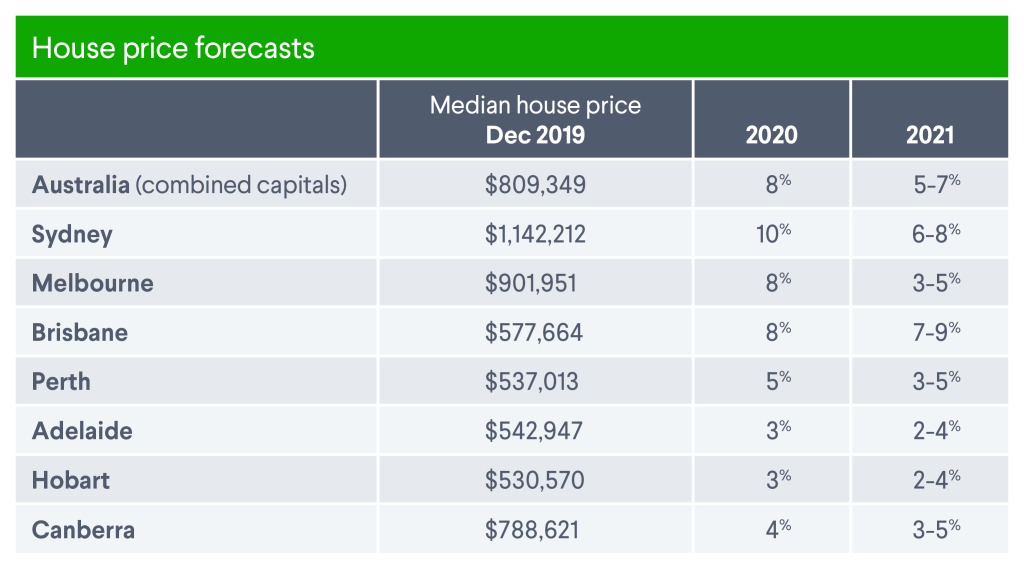 Source: Domain
So, where do Brisbane's median housing prices current sit? The greater region' current figure sits comfortably around $577,000 according to Place Advisory's latest issue of the Projector. Considering the magnitude of these pricing predictions, this could bring the median price to $620,000, breaking the current record and indicating the first time it's shifted above the $600,000 mark.
While this growth can be attributed to a variety of factors influencing the market, this dramatic prediction is largely due to ever diminishing interest rates that couldn't not only drop further, but rather stay there.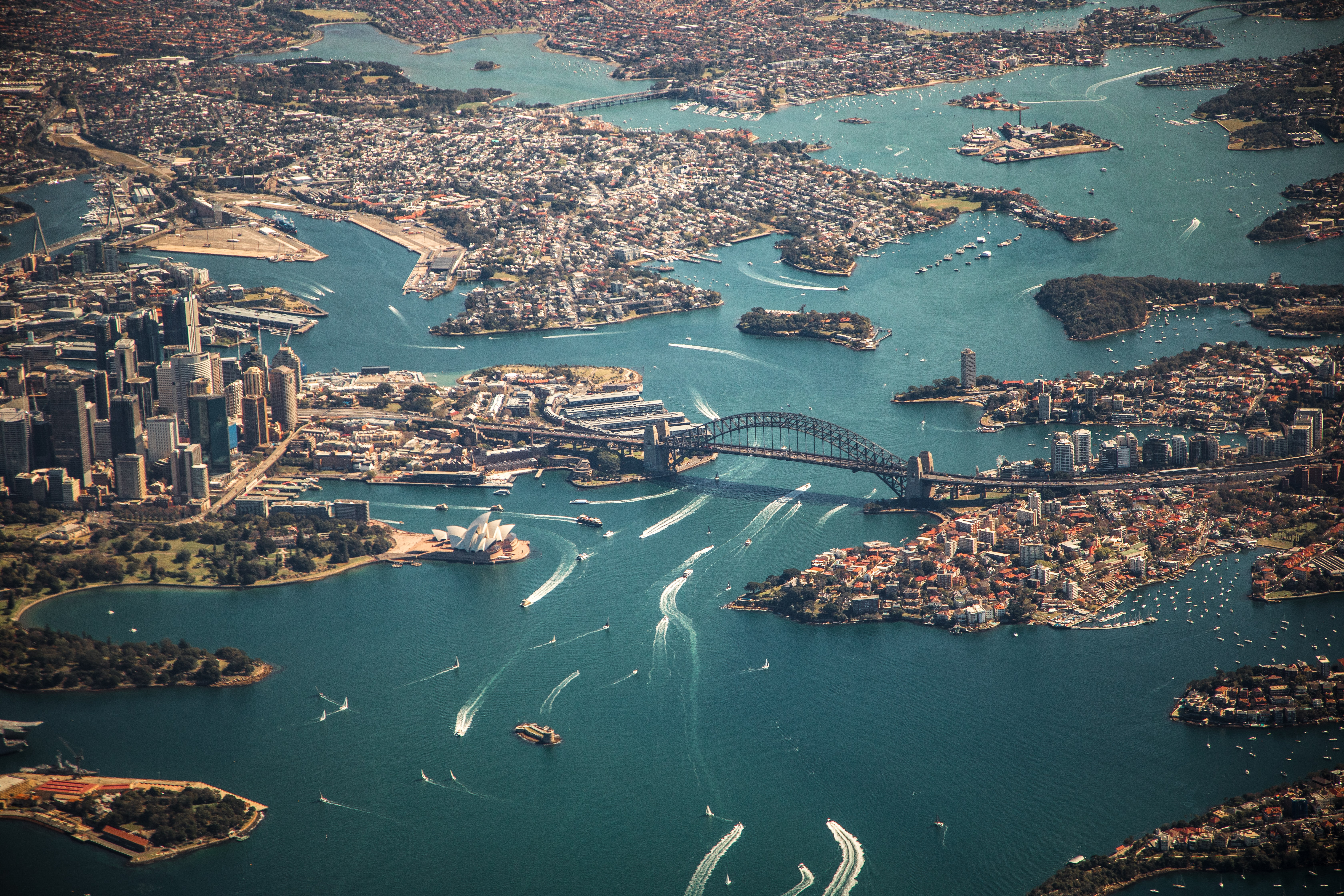 Photo: Sydney's development and property market is likely influencing Brisbane's.
Domain also noted that the proposed forecast is most likely feeding off the recent market activity in Sydney, as this generally spills over to Brisbane and the south-east of Queensland. Over the past couple of years, Brisbane's property market has seen some lethargic activity and minimal growth in the market, and this news comes welcomed with open arms. It's expected to be the most significant price growth Brisbane has seen in a very long time.
This positive growth is also reflected in Brisbane's apartment market, with a strengthening market for the second consecutive quarter according to Place Advisory; "An uptick in market confidence is now being aided by historically low funding costs and a sharp slowdown in new supply, swaying the pendulum further to the demand side." This shows promising signs for the short and medium term, with Domain also predicting a 6% rise in Brisbane's unit market over the next 12 months.
With the threat of the Coronavirus still looming, set to impact these predictions for the short term, positivity is in the air. Recent prestige sales like the recently closed deal at 1 Leopard Street in Kangaroo Point for near $18 million, and Teneriffe's 77 Macquarie Street selling for $4.575 million, shows Brisbane's buyer confidence is already up.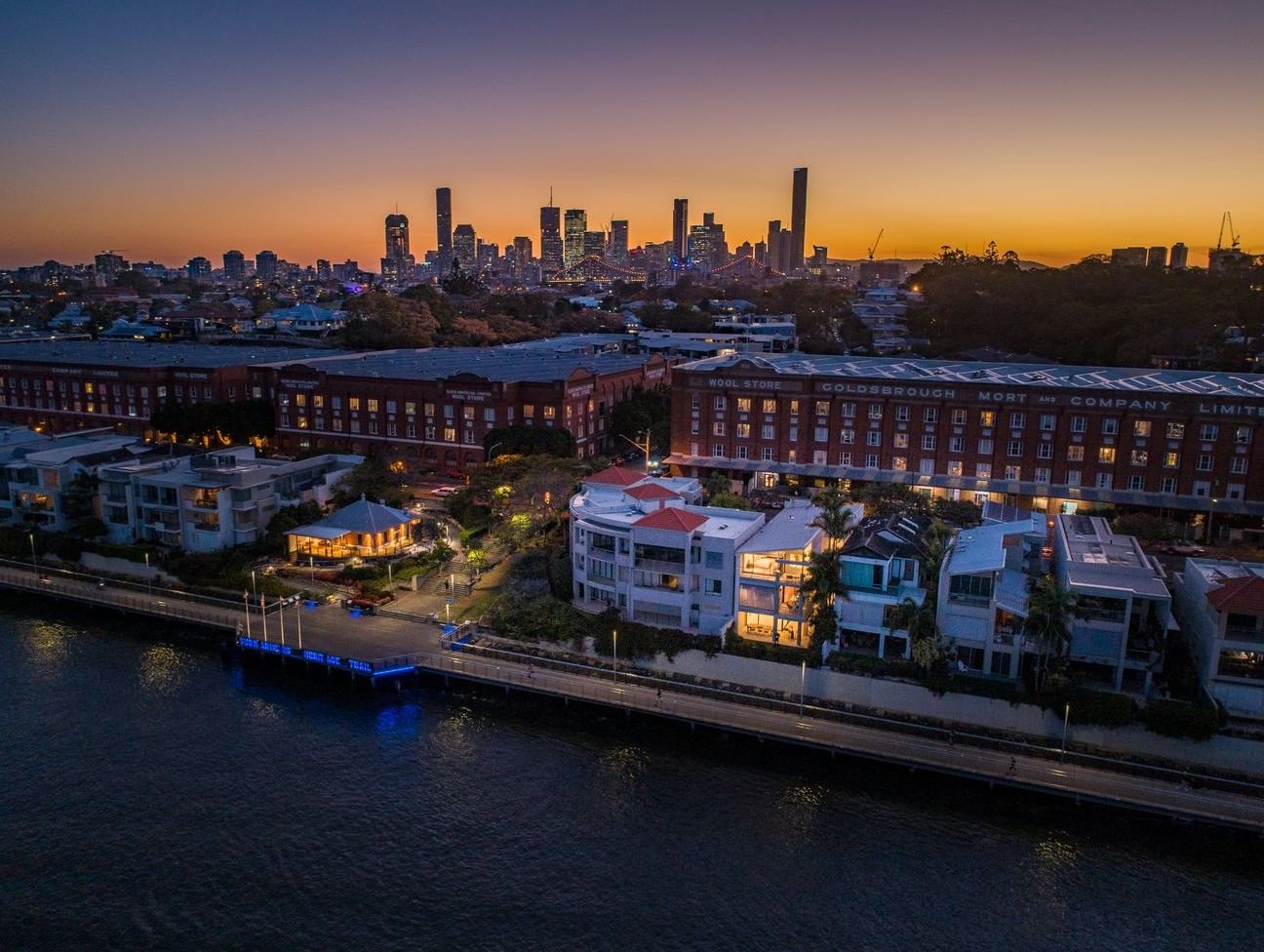 Photo: 77 Macquarie Street in Teneriffe selling for $4.575 million through Sarah Hackett, Place Bulimba.
All in all, Brisbane's property market is already showing some excellent results across the board, and these evidence predictions are indicating more strong results to come. If you'd like to find out more about Brisbane's property market, subscribe to our newsletter and keep up-to-date with all things Brisbane and real estate.