Have the cooler temperatures got you daydreaming of cuddling up by a crackling fire with a glass of red wine?
We wouldn't blame you! To stoke the embers, we've gathered all the need-to-know information for bringing a firepit into your outdoor space…
The do's and don'ts
According to Brisbane City Council, a legal firepit must be contained, raised above the ground and positioned in an open area. Generally, any firepit you purchase should meet these requirements and will ensure that there is enough airflow to reduce smoke – who has time to deal with complaints from the neighbours? Remember, metal drums and in-ground campfires are a no-go, as is leaving a fire to burn out overnight.
It's also important to consider exactly what you'll be burning. While it may be tempting to throw the rubbish from your gardening onto the flames, burning vegetation falls into the 'don't' category. Instead, use clean and dry wood – you can usually find this at most hardware stores and service stations. Gas, ethanol and charcoal also get the green light.
A fairly obvious rule that is incredibly crucial, distancing your firepit at least 2.5 metres away from any flammable material is a top priority. Not sure exactly what that includes? Think property, vegetation and combustible materials (organic and inorganic). Lastly, keep up-to-date with any fire bans in your area – you can find the full list of restricted regions here.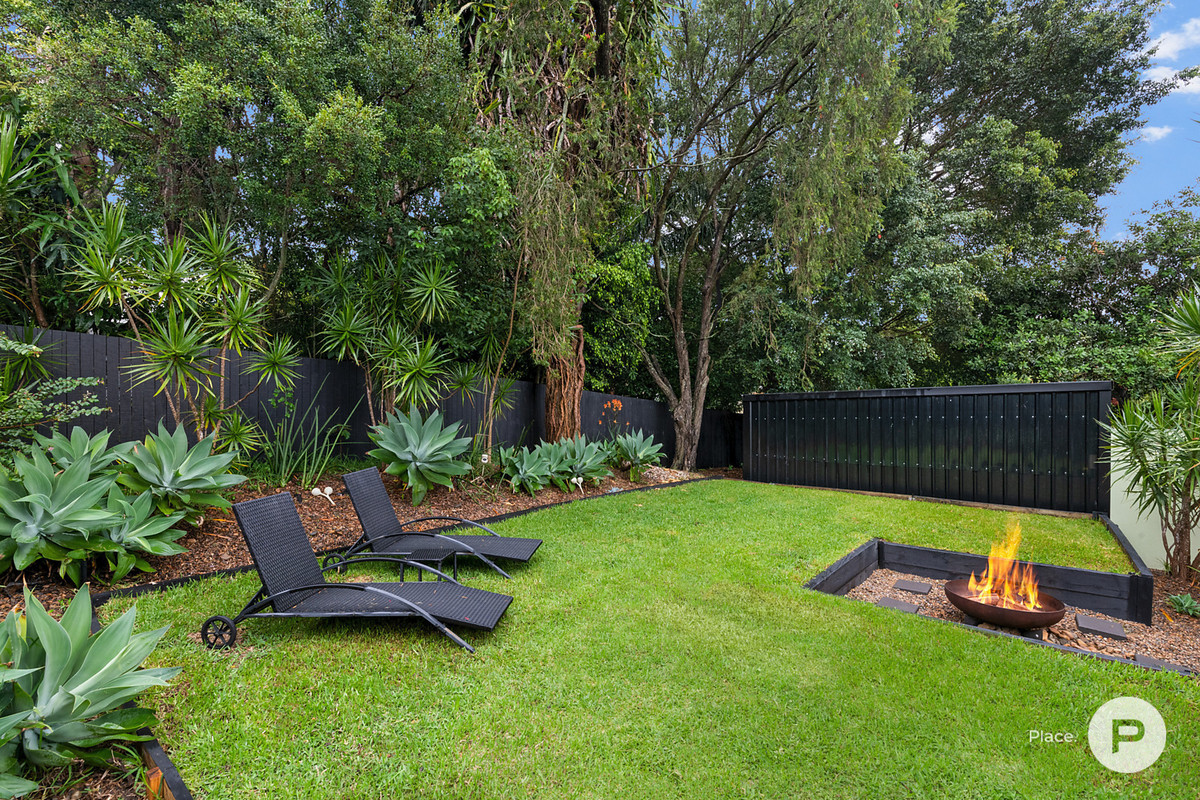 A fire pit at 294 Creek Road Mount Gravatt East, currently For Sale.
Choosing the right firepit for your home
Before you break out the marshmallows for toasting, think about exactly which type of firepit will suit your outdoor space best. Working with a generous yard? Built-in stone or brick fireplaces framed by gravel or pavers are a winner, making your outdoor area feel like an expertly designed oasis.
For courtyards and small yards, opt for a fire bowl or a portable firepit that you can move to suit the occasion and create more space when needed.
Also, take inspiration from your outdoor area's general aesthetic. There's a vast range of firepits available – from more simple and rustic styles to sleek and contemporary options. You can also consult a local artisan for a custom-made firepit complete with laser-cut designs, if that's what lights your fire!
For more ideas and to keep up-to-date with all things Brisbane real estate, subscribe to our newsletter below.