2019 marked an immense year — Australia welcomed a new governor-general to the table, Britain exited the EU, and Scott Morrison's Liberal-National party became narrowly re-elected in the Federal Election. 2019 has also been a rollercoaster of a year for Australia's property market, with Brisbane's market in particular continuing to turn heads for a number of reasons.
While being a year of ups and downs, Brisbane's property market sustained steady growth, often climbing to the position of Australia's leading city for median housing price change throughout the year. While the property markets of Sydney and Melbourne underwent correction, Brisbane's market has remained steady, making it a reliable option for most investors. In fact, Brisbane even took the place of the country's most popular destination for interstate migration, very much due to this positive property climate sustained throughout the year.
"The Brisbane property market is certainly in a much better place now than it was the beginning of 2019" says Place Estate Agent's CEO, Damian Hackett. "Two major factors impacting our market have been ability for people to borrow money, and also general consumer confidence" he says.
With respect to consumer confidence in the market, multiple proposed changes managed to turn many heads. The Labor Party's proposal to remove the benefits of negative gearing on any investments properties purchased after January 1 2020, excluding new houses, caused a significant stir.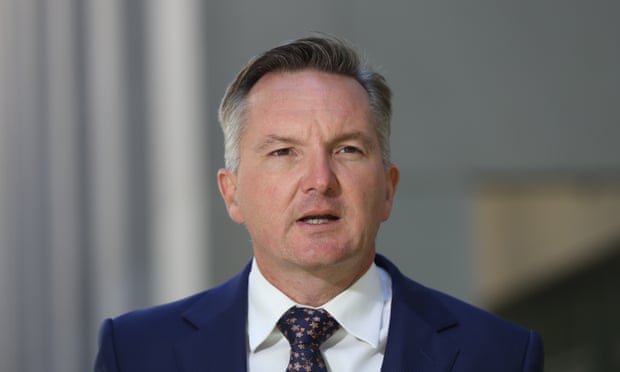 Chris Bowen says Labor will bring in capital gains tax and negative gearing changes by the start of 2020, if elected. Photograph: Mike Bowers/The Guardian
These changes closely followed adjustments to the capital gains tax regime, on top of some tough regulations in relation to lending, which began to take place back in mid 2018. With Australian voters favouring the Liberal Government, many consumes breathed a sigh of relief.
As the market began to regain its confidence in purchasing power, news broke of Australian's set to reap the rewards of tax refunds worth $17.4 billion, as the Reserve Bank of Australia signalled tax cuts to incentivise a weak economy. Shortly after, the RBA announced their decision to cut the official interest rate from 1.5% to 0.75% with three cuts of 0.25% in June, July and again in October of 2019, effectively giving households more cash to spend through lower mortgage repayments.
The Government also gave additional tax returns to most households of up to $1,080 in an attempt to inject even more money into the economy. However, by the end of 2019 the data showed that a large proportion of this money is being saved by Australian's with the lower interest rates appearing to further dampen business confidence.
With the market beginning to turn the corner, property markets along Australia's eastern coast began to stabilise mid-year. Property sales in Brisbane began to gradually increase as the market began to turn in favour of buyers. As more people began to realise that the future for Brisbane property was looking brighter by the day, prices began to return to growth. Beginning July 2019, property prices were recorded slightly higher than the previous month. A trend that continued and became stronger throughout the remaining months of 2019.
As the Christmas period drew closer and closer, the market really opened up with some big numbers recorded across the board. Brisbane's highest auction price was achieved in September from a riverfront home in Bulimba, making it the city's most expensive property ever sold under the hammer. Sarah Hackett from Place Bulimba said the auctions result of $8.4m was "… absolutely unbelievable to watch."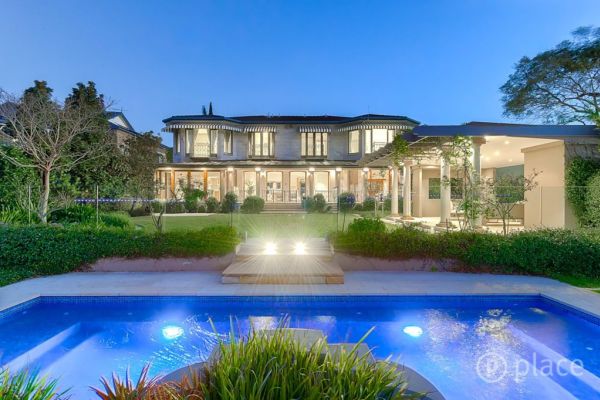 95-99 McConnell Street, Bulimba. Photo: Place Estate Agents - Bulimba
Amongst the Spring selling season drawing to close, sales volumes soared. "November itself was the biggest month of the year, with results returning to where they were before the adjustments" Mr Hackett says.
All in all, 2019 marked an enormous year for Brisbane's property market. What will this new year bring? In 2020, expect to see Brisbane's property market continue to strengthen. With population growth still strong and new supply still declining, vacancy rates are expected to tighten even further. This will lead to the gradual increase in asking rents which has seen minimal growth in recent years. If you'd like to know more about the year just gone, and what's to come, click here to download the full Market Report, and keep up to date with the latest property news.