While your bed and blankets may be calling your name, don't snuggle up too early this July.
There are plenty of awesome events happening in the western suburbs this month that we think need to be on your to-do list.
From kids family days to ceramic workshops, this July is jam-packed with fun!
Family Day at the Oxley Creek Common
When: Sunday, July 15
Where: Oxley Creek Common
The Peaks to Points festival is happening across Brisbane, Ipswich, Redlands and Logan for two weeks and features 35+ family-friend events which focus on sustainability and the environment.
The family day is definitely one of the biggest, and is happening at the Oxley Creek Common on July 15.
The day will feature live entertainment, activities for the kids, sustainability and environmental group exhibitors and plenty of yummy food and drinks.
It also happens to be the last day of the school holidays, so what better way to end them than with a family day out?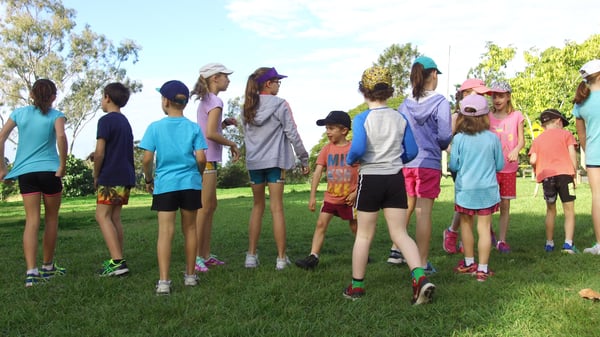 Image: Georgina Auton
CTK Fun Run
When: Sunday, 29 July at 8am (arrive prior to check in, race begins at 8am)
Where: Simpson's Playground (Graceville Av/Nadine St)
The CTK Fun Run is back again, and it's a great way to get active with the whole family.
Register online here to run, walk or dash 500m, 2km or 5km.
This event will have a BBQ and coffee available at the finish line (or for the avid spectators) and fun warm-ups before the race.
The event sold out in 2017 - so get in quick!
Bands on the Green
When: Sunday, 29 July, 2pm - 5pm
Where: ClubOxley - 24-30 Englefield Rd, Oxley
If you're a fan of live music, then you're going to want to head along to Bands on the Green to see some fantastic locals take to the stage.
Bands on the Green is brought to the 4075 community by the Oxley Neighbourhood Watch, the Lord Mayor's Suburban Initiative Fund and Councillor for Moorooka Ward Steve Griffiths.
With free jumping castles, face painting and balloon artistry for the kids, there will also be access to the bowls club bar and a coffee van for mum and dad.
Make sure you bring a blanket to relax on the grass, and in case of rain, the show will go on in the Oxley Bowls Club hall!
Image: Norris Packer
Mystery Night at The Ceramic Studio
When: Saturday, 21 July, 6pm - 9:30pm
Where: Shop 6, 8 Station Rd, Indooroopilly
Bring out your artistic side and attend mystery night at The Ceramic Studio in Indooroopilly.
For only $49, you can paint an item which will be yours to keep...but you won't find out what it is until the evening!
There will be pizza and drinks provided before you get down to the serious task of deciding which colours are your favourites.
Sounds like fun and you can grab tickets here!
Tai Chi for Beginners
When: Saturday, 21 July, 1pm - 5pm
Where: The Social Space, 21 Clifton St, Moorooka
Tai Chi has known benefits for improving your health and for anyone interested, this course is for you!
For $75, you will learn the nine movements involved in Level 1 of Tai Chi.
You will also learn posture, breathing techniques, how to transfer weight properly and more.
For a relaxing few hours, register and pay by contacting Tai Chi for Health Brisbane on Facebook.
Image: Peaks to Points Festival
--

Cover Image: Peaks to Points Festival