Community is at the core of what we do at Place Estate Agents, and we take great pride in supporting various charities and causes throughout Brisbane. On Friday the 29th of October, Place will be attending the Tour de Cure Long Lunch, a charity event that raises vital funds to support the researchers, surgeons and clinicians who dedicate their lives to finding a cure for cancer.
A cause dear to her own heart, Lead Agent and Partner for Place Bulimba, Cathy Richards is an advocate for this year's charity event, and she is overwhelmed by the support she has received leading up to the big day.
"For this year's Tour de Cure fundraising event, we will be hosting a Melanoma Long Lunch at Victoria Park Golf Complex, which we are holding in honour and memory of our beloved Peter Rink, husband, father and friend who was taken away too soon from Melanoma last year," Cathy said.
"This event will specifically raise money for Melanoma research with most of the funds being raised by sponsors and generously donated auction items.
"So far, we have over 300 people attending the lunch and we are excited to announce that we will be holding a live auction, a silent auction and a raffle with prizes including two nights away for two at the Luxury Lizard Island in a Beachfront Suite including flights, meals, alcoholic and non-alcoholic beverages, a $25K media package from Big Outdoor and an exclusive in-home/business wine tasting event with a representative from Hently Farm for 10-12 guests!"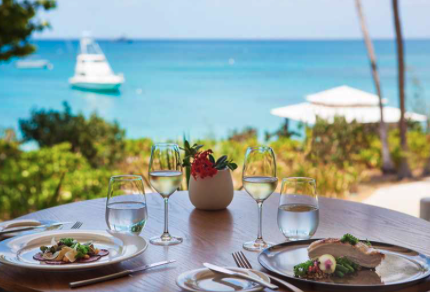 In the last 12 years, Tour de Cure have raised more than $70 million to fund 550 cancer research, support and prevention programs leading to 48 cancer breakthroughs! All these breakthroughs will ultimately lead to finding a cure for cancer.
Join Cathy Richards on Friday the 29th of October at Victoria Park Golf Complex at 12pm in the mission to find a cure for cancer.
For more event details and to book tickets for the long lunch, click here and for more information about the Tour de Cure charity, click here.
We love giving back to our local charities and causes in and around Brisbane. To stay-up to date about other Brisbane charity events, subscribe to our newsletter below.