Brisbane is home to a mix of both traditional Queenslander homes and fresh contemporary homes, but which of these architectural gems is the best style of house for you?
When beginning the house hunt you must know what appeals to you in a home as having a clear concept of what you're looking for will make your life easier in the long run. If you're undecided, read our helpful comparison of contemporary and Queenslander homes to make your decision that bit easier.
Queenslanders

Queenslanders were built from the late 19th century until the early 20th century. Designed to withstand the hot climate, distinctive features include wrap around verandas, French doors and timber floors.
Pros
The main drawcard for the famous Queenslander home is the character engrained within them. These homes are filled with a century of charm; from the architraves to the doors and railings, the beauty of Queenslander houses is all in the details.
There's also plenty of opportunity for owners of Queenslander homes to add value to their properties. One option is to lift them to create another storey underneath and extending or enclosing verandas means they can be enjoyed all year round. Renovated Queenslander homes are all the rage in Brisbane and by raising and extending Queenslanders they can become more functional and family friendly.
Cons
Queenslander homes are notorious for requiring ongoing maintenance. Often situated on large blocks, regular upkeep is necessary to keep them in their full glory. If you buy a Queenslander, be ready to stay up-to-date with the work needed around the house.
As most Queenslanders start as single-storey dwellings, traditional and unrenovated Queenslanders can have illogical floorplans. Often bedrooms come off the main entertainment area which can cause problems when one family member wants to watch TV and others want to sleep. However, it is often these slight quirks that make people fall in love with Queenslander homes.
Contemporary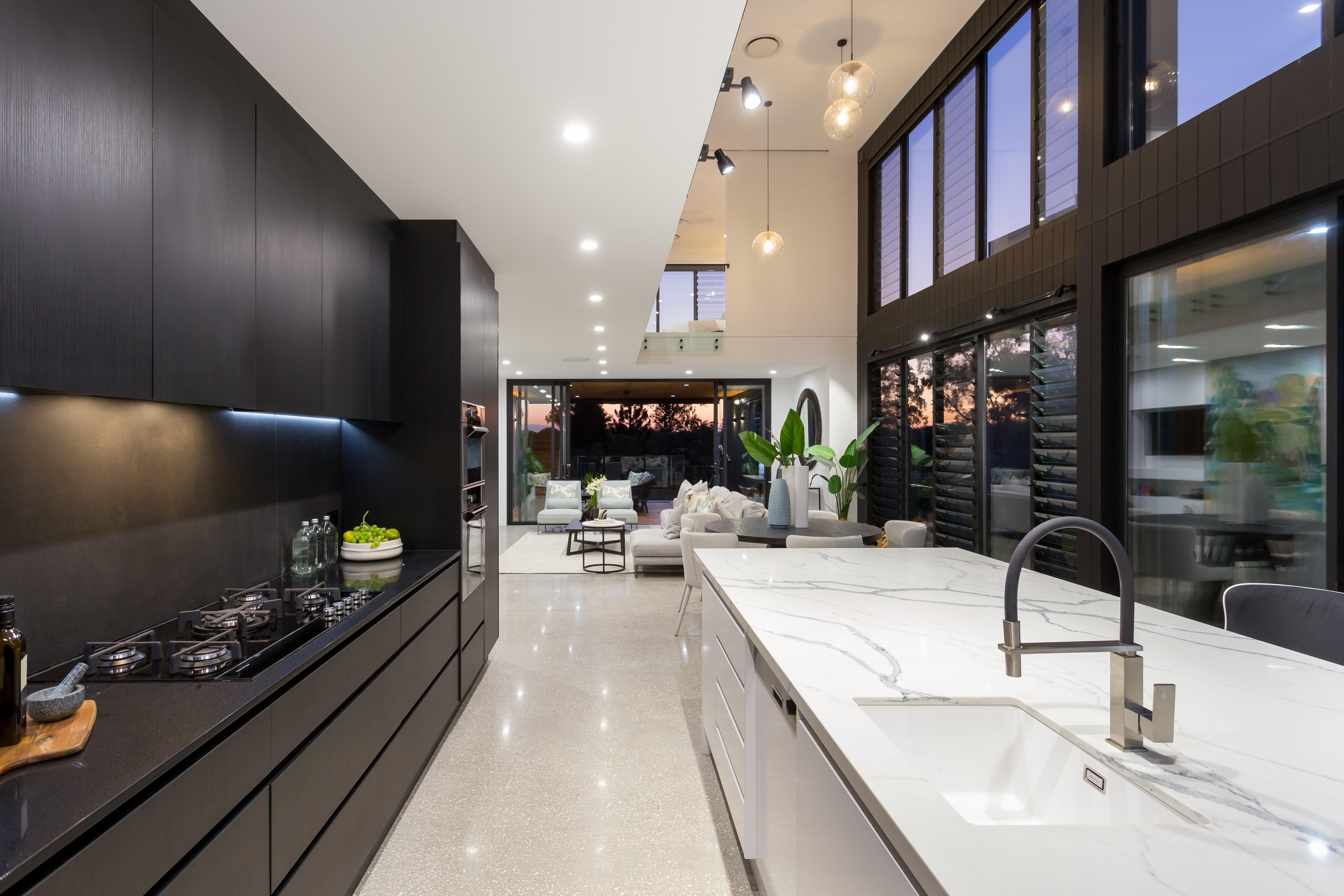 An exact description of a contemporary home is impossible to give, as by definition the design changes as new styles evolve. Contemporary homes reflect the architectural style of the 21st Century and the tell-tale signs are emphasis on natural and sustainable building materials, individuality and large windows.
Pros
Contemporary homes are easy to live in as they come with all the luxuries of the recent eras including walk in wardrobes, air-conditioning, modern bathrooms and insulation. They appeal to buyers as you can often move straight in without any tradesmen paying a visit first. Unlike Queenslander homes which need constant up-keeping, contemporary homes are newer and require minimal maintenance.
As contemporary houses are recent builds, the floorplans are suited to modern day needs. Contemporary homes have more functional spaces and open living spaces, which creates a better flow for entertaining. With bedrooms often on one level and living and entertainment areas on another level, contemporary homes are perfect for families.
Cons
As the style of contemporary homes are constantly changing, they can become outdated. This is a risk that is run with all new builds as you must consider if their modern features will stand the test of time.
Contemporary homes are usually large, but situated on smaller blocks, leaving less room for a garden and outdoor space. However, with contemporary houses boasting less maintenance, this is exactly what some people want.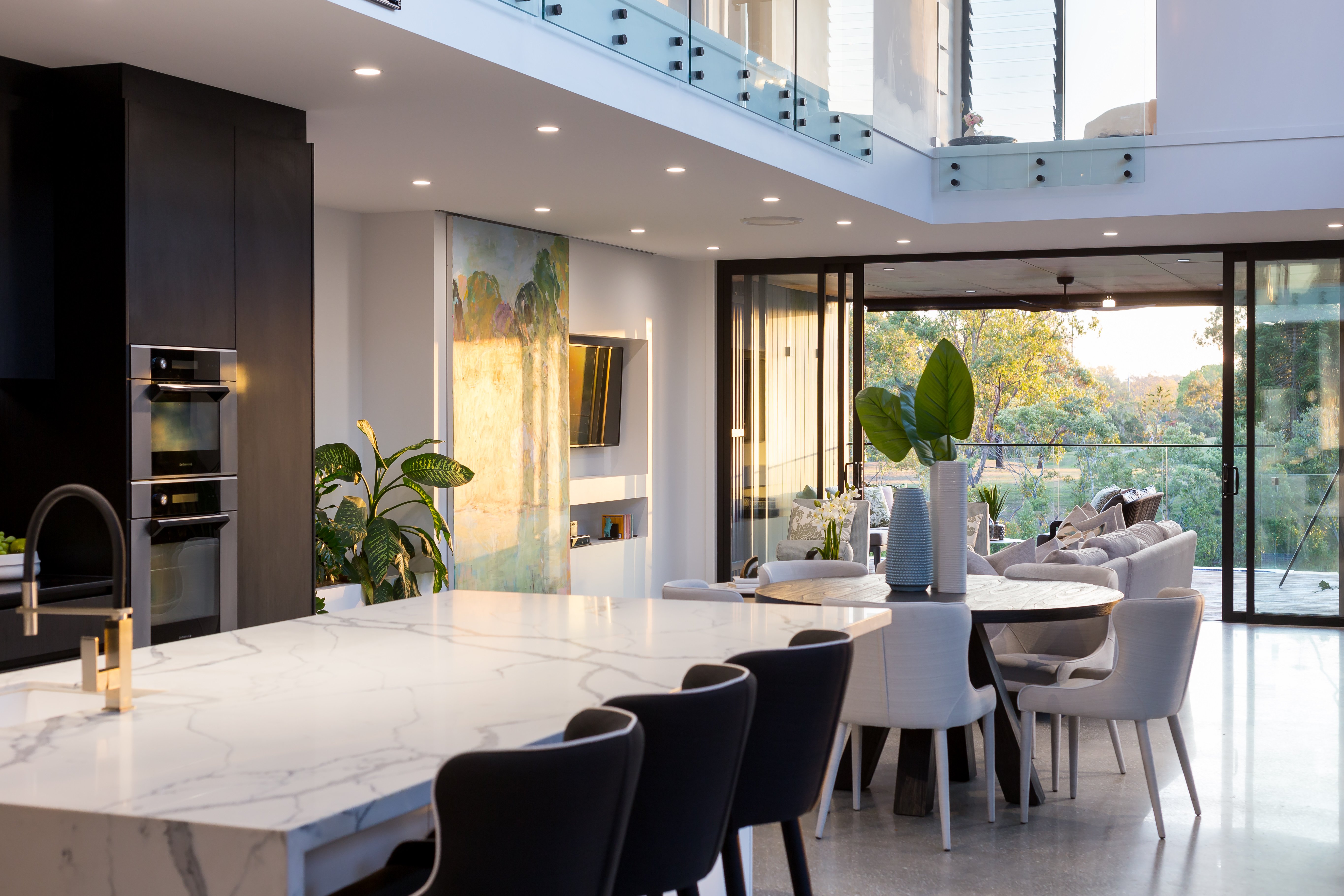 Place Graceville, estate agent Kerry Bellamy, who has experience with selling both contemporary and traditional homes says different housing styles appeal to different people.
"Some buyers are open to viewing both types of homes, whereas some people are definite they only want to buy a certain style," Kerry said.
"Contemporary homes appeal to busy families as they have less maintenance and more functional space."
"Queenslander homes appeal to those looking for character and more storage. People fall in love with their quirkiness," she said.
If you are interested in buying either a contemporary or Queenslander homes, contact Place Graceville today and we will help you find the perfect style home for your needs.