At Place Estate Agents, we believe that our people are what makes us stand out.
Building a strong team culture is integral to ensuring the best experience for both our clients and employees. We recently held our Quarterly Awards ceremony, a social event to celebrate individual and team success, bringing all 15 of our offices together for a morning of breakfast and bonding.
On Thursday the 25th of October the Awards Breakfast for the July, August and September Quarter was held at Moda Events Portside. This was an opportunity to celebrate the achievements and performance of our people over the past three months (and kick-start the day with a great meal!).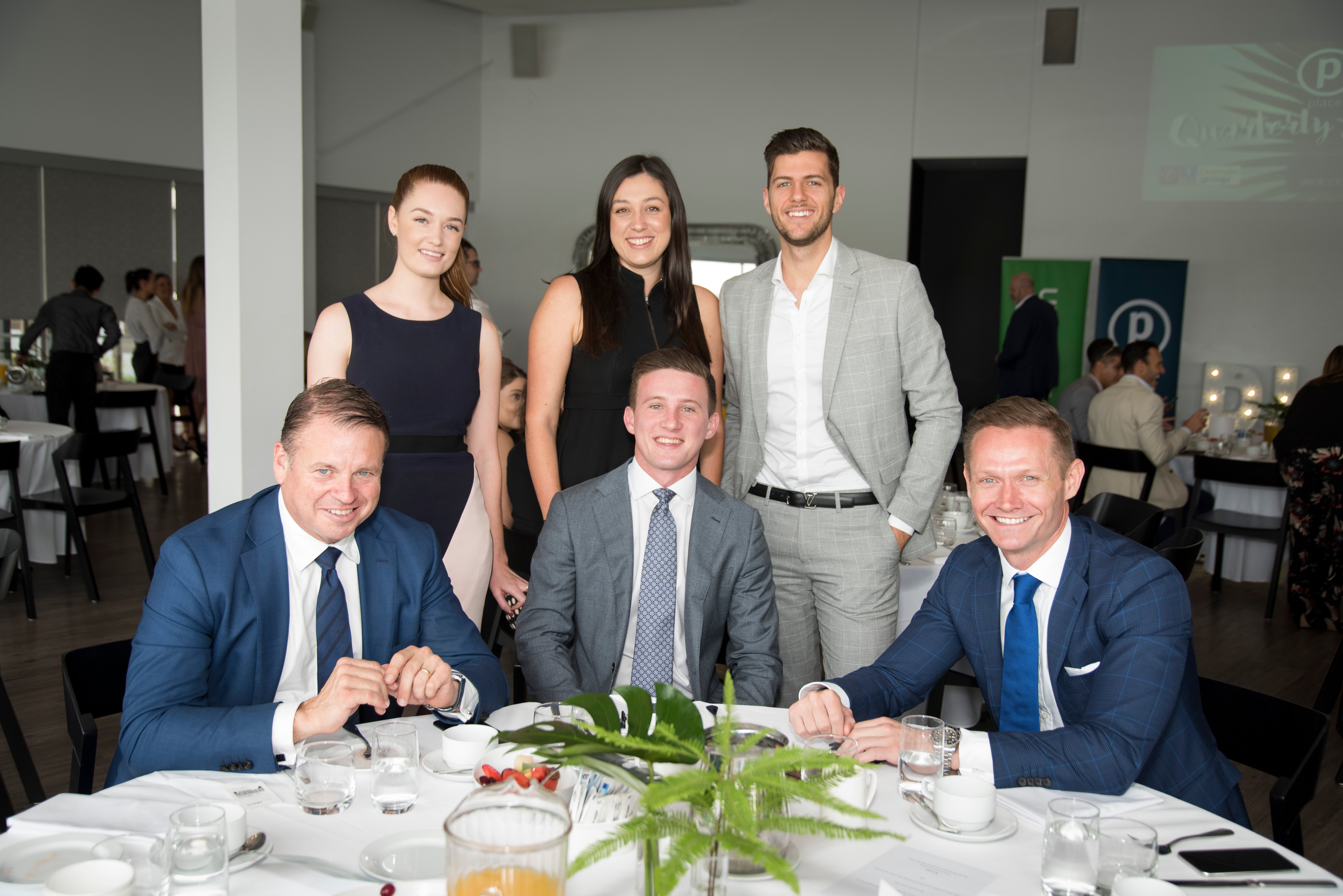 With a 9.15 a.m. start time to support school drop offs, agents and support staff took the opportunity to dress to impress, grab a coffee, and network before being seated for the big event!
Damian Hackett, CEO of Place Estate Agents, began the event with a wrap-up of the last three months in the real estate industry. This was followed by some inspirational words for the next quarter, after which breakfast was served.
When the sound of cutlery on plates had died down, the awards ceremony began, covering everything from Top Auction Agent to the Red Award for support staff. The applause could be heard for over two hours as success after success was celebrated.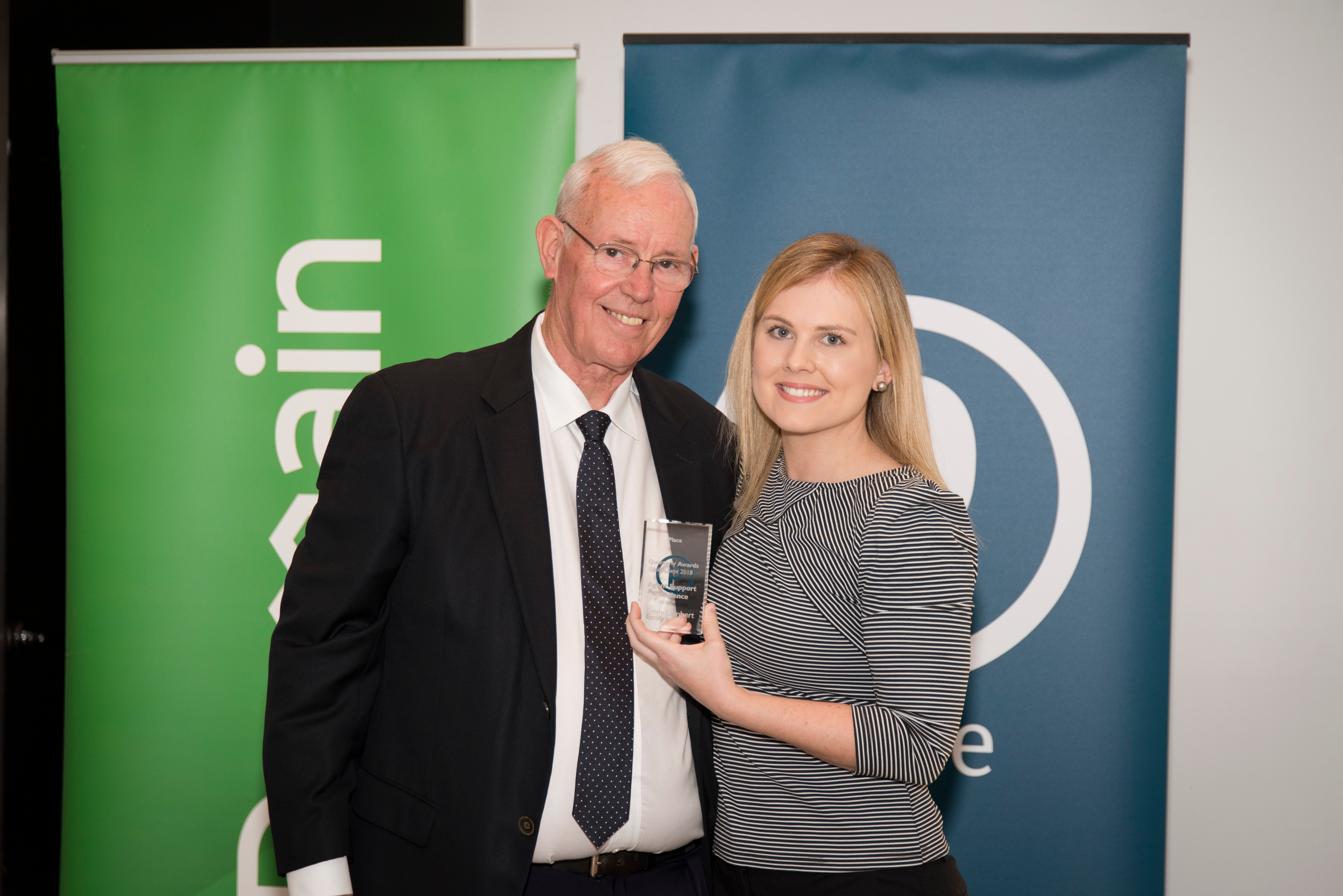 Emily Lambert from Place Sunnybank, pictured above with Mike Gordon, was the recipient of the award for Agent Support Excellence, saying:
"I feel very humbled to receive this award. I've only recently joined the Place group again and vouched to myself I would put in 110%. I'm definitely looking forward to the year ahead."
Sarah Hackett, Mike Gordon, Judy Goodger and Cathie Crampton all presented awards to well deserving recipients, as did representatives from Time Home Loans, Idealist, Domain and the REA Group.
Mark Frater, Place Estate Agents Head of Growth, wrapped up the Quarterly Awards Breakfast with encouraging words, inspiring attendees to work hard before the fast approaching Christmas period.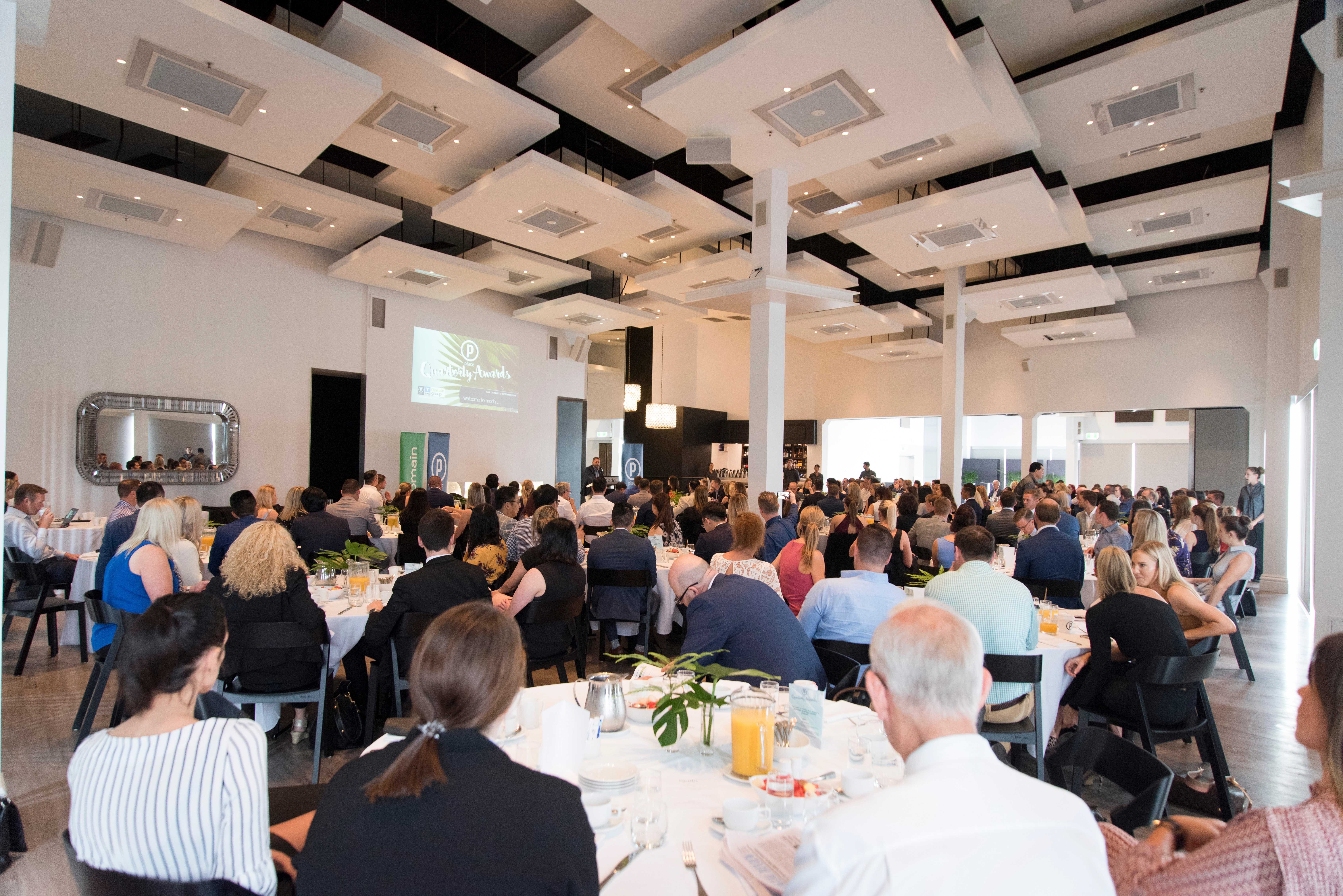 The event was a huge success with over 200 attendees. Organisers and guests alike agreed that the atmosphere of support was second to none.
Katy Roper, from Place Human Resources team, weighed in on the success of the event:
"Once again, the Event's team delivered an out of this world event, bringing together our people to celebrate their fantastic achievements over the quarter. The love was definitely felt in the room and I'm sure the results left everyone walking away inspired and energised"
The best part of all? It's only a short three month wait until the next Quarterly Awards! If you would like to see more of what it means to be a part of Place Estate Agents head to @lifeatplace_ on Instagram or check out our careers page.
Place Estate Agents congratulates all award winners!
See the full list of recipients below: