Whether you're wanting to craft a home to suit your specific needs or

you're simply dreaming

of a bespoke design that reflects your own taste, there is plenty of appeal in securing a vacant lot to build on.
We turned to Place New Farm Lead Agent Steve Grimbas, Place Woolloongabba Lead Agent Ben Smith and Place Bulimba Lead Agent and Partner Joanna Gianniotis for their need-to-know advice.
What would you say are the most important factors to consider when buying a vacant lot?
Steve: "Look into a block's position, slope (potential earthworks and retaining walls are worth considering), dimensions and soil composition."
Ben: "A block's location, proximity to schools, nearby public transport options and lifestyle amenities will drive capital growth. When purchasing land it's important to consider end product value, so as to not over capitalise – a good location goes a long way to support this."
Joanna: "Position, elevation and checking easements/pipes. With land, it is also vital to do your homework as restrictions can greatly impact what you can build."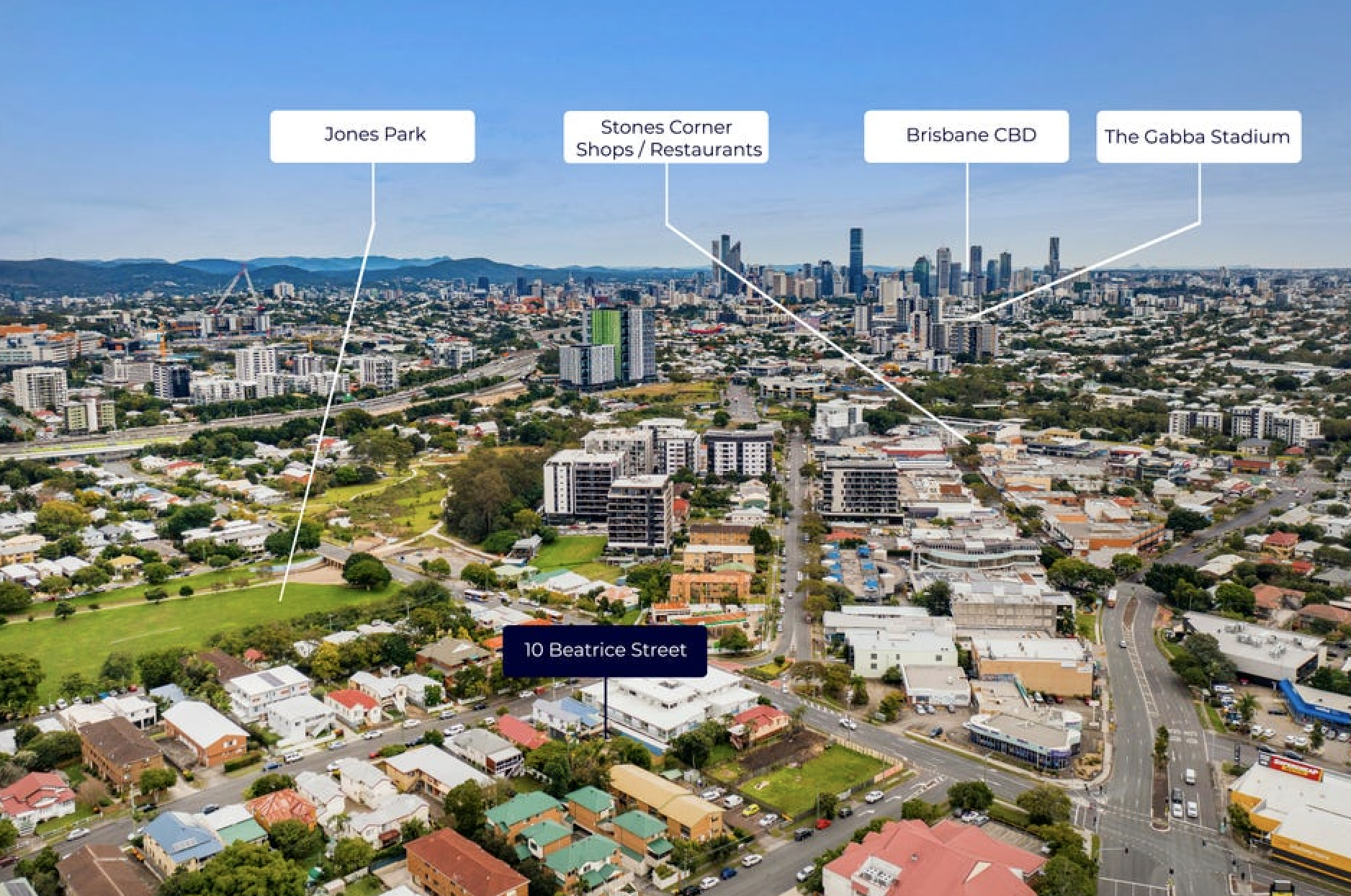 Is there anything buyers should enquire about? What should they keep front of mind?
Joanna: "There may be setbacks along the way – there is value in investigating the block's connection to sewerage and stormwater, as well as its character overlay (if any), overflow or flood overlay."
Steve: "Always ask if a soil test is available. Your soil's composition might mean damage to a home in time, as it has the potential to expand and contract."
Ben: "I'd always ask for a copy of the 'dial before you dig' reports to check where services are located. It's also smart to ask if the block has any easements and if there are any restrictions or overlays pertaining to what can be built on the block."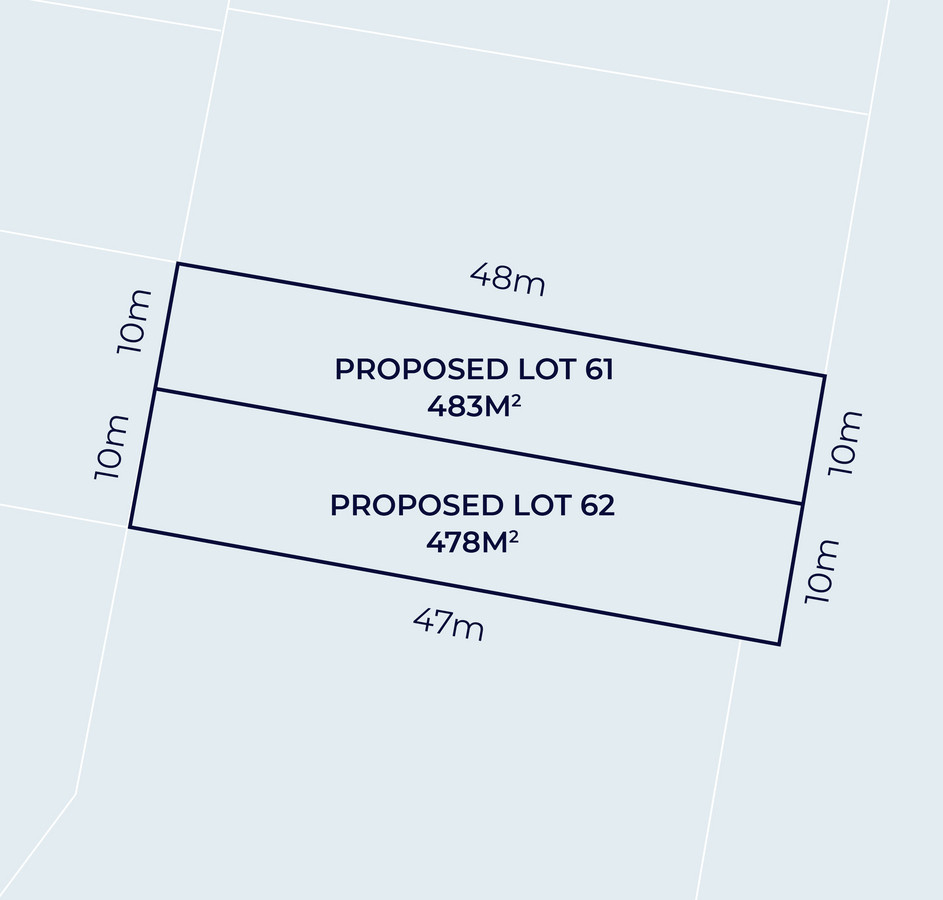 What would you consider a 'wide frontage' and why is this something to seek out?
Ben: "Anything under 500sqm that offers a larger than 10-metre frontage can have benefits when it comes to designing your house. A wider frontage gives you a lot more flexibility in your house design and can aid in including features such as a third garage, additional storage and side access."
Joanna: "Generally, a wider frontage is easier to work with when designing a home. The wider the frontage affords so much more choice in design and size of the floorplan."
Steve: "A wide frontage allows you to build a wider home, making the home more spacious with wider hallways, bedrooms and living areas."
For those who might not know the term, what is 'land-banking'?
Joanna: "Land-banking is when a buyer can afford to hold property for future use, with the aim of benefiting from the capital gain."
Steve: "This is generally something developers do – it's a good idea if they have other projects to complete first."
Ben: "Land-banking is a great strategy if an investor has the capacity to hold the land with little to no rental income. Larger blocks are becoming rarer and will continue to appreciate at a higher rate than smaller parcels of land."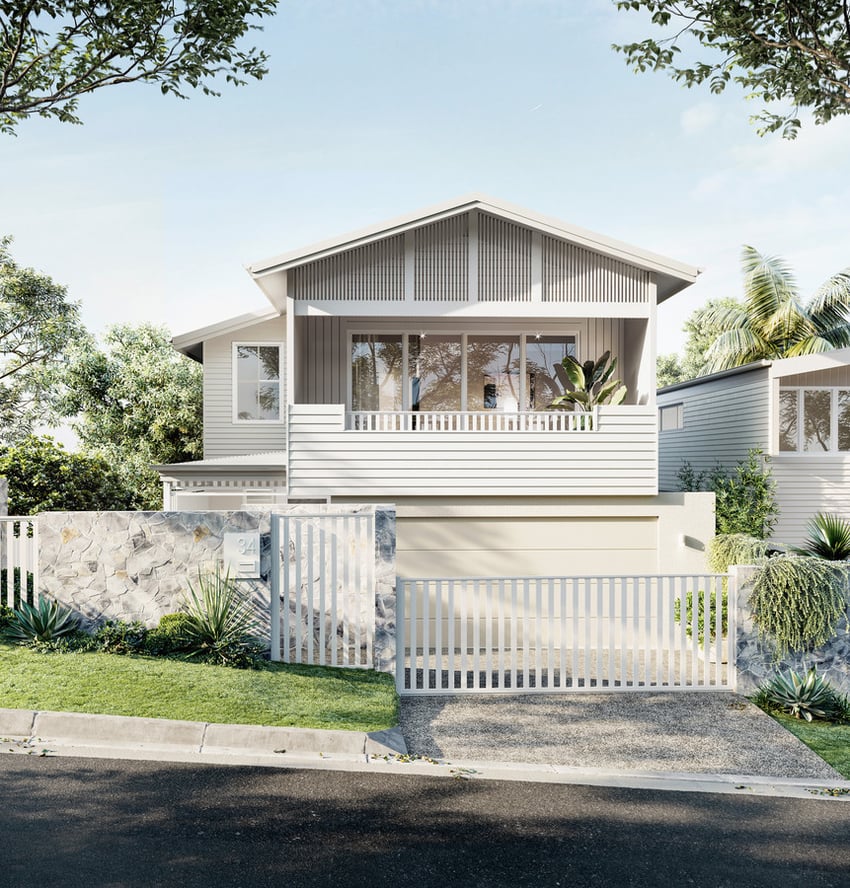 In layman's terms, what does it mean if a vacant lot is being sold with plans from a developer or builder?
Ben: "In a lot of instances, if a builder is selling a block of land with a set (or sets) of plans attached, there would be the opportunity to purchase the block as a 'house and land' package. This means you can enter into a build contract with that builder, at the same time as entering the land contract."
Joanna: "This is when the expense and time has been invested in designing a home suitable for the block. If the buyer likes the plan, then it's beneficial in saving time – time is money, with less holding cost."
Steve: "Having all plans approved in advance enables you to start construction without delay, provided buyers are happy with the plans and builders are available."
Vacant block key takeaways?
Ask about easements, overlays and soil tests when looking for a vacant lot. Also, consider nearby lifestyle amenities and enquire about exactly what you can build.

A 'wide frontage' for a property is generally around 10 metres-plus.

Land-banking (purchasing a property to hold and utilise in the future) can be a great way to secure a larger block if it becomes available and maximise capital gain.

'House and land' packages limit hassle with finding a builder and locking in a suitable build.



For more property ideas and to keep up-to-date with all things Brisbane real estate, subscribe to the newsletter below.