There's nothing quite like the feeling of coming home, especially one that has felt like your own sanctuary since you first walked in the door.
After nearly nine years of living at 20 Daintree Street, Paddington, owners Roxane and Stephen and their two daughters have decided it's time to say goodbye to their cherished family home.
Since purchasing the property in 2013, Roxane and Stephen have loved the time spent in their beautiful five-bedroom home, however, with their eldest daughter Rachael leaving the nest, the pair and their youngest daughter Zoe are excited to move on to their next chapter.
"Rachael left home about 12 months ago and we've been walking around this big, five-bedroom home for months thinking that we no longer need the space," Roxane said.
"We're downsizing and we're ready to take our next step!"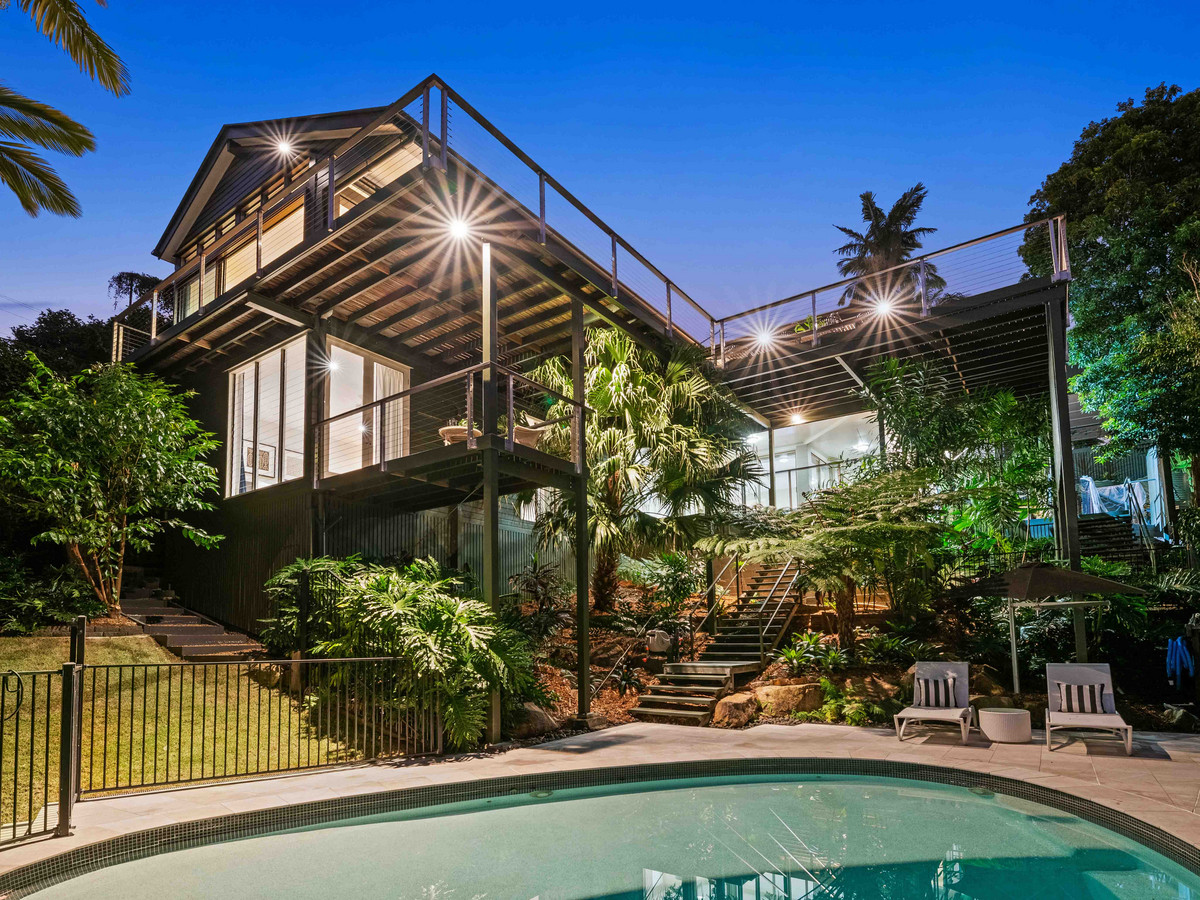 Although excited for the journey ahead, Roxane will miss the strong bond that she felt with this home and hopes that the new owners love it as much as she does.
"The first thing you notice about the home is the standout view. When we first saw the property, we just stood looking at the view going 'we've got to have that view!'," Roxane said.
"When we moved in, I felt like I had always lived here. Sometimes it takes a few months to feel familiar with a house and settle in, but I just remember feeling like I had been here for 50 years. I just love it,"
"You walk into our house and it's very calming. The beautiful garden and the views make it very homey, there's just such a nice feel to the house. You feel like you're coming home to your own little sanctuary."
In summer, you can open up the doors out to the deck, for parties and entertaining, it's just beautiful."
"You can also sit and watch the Brisbane Festival, fireworks, so that's a real treat!"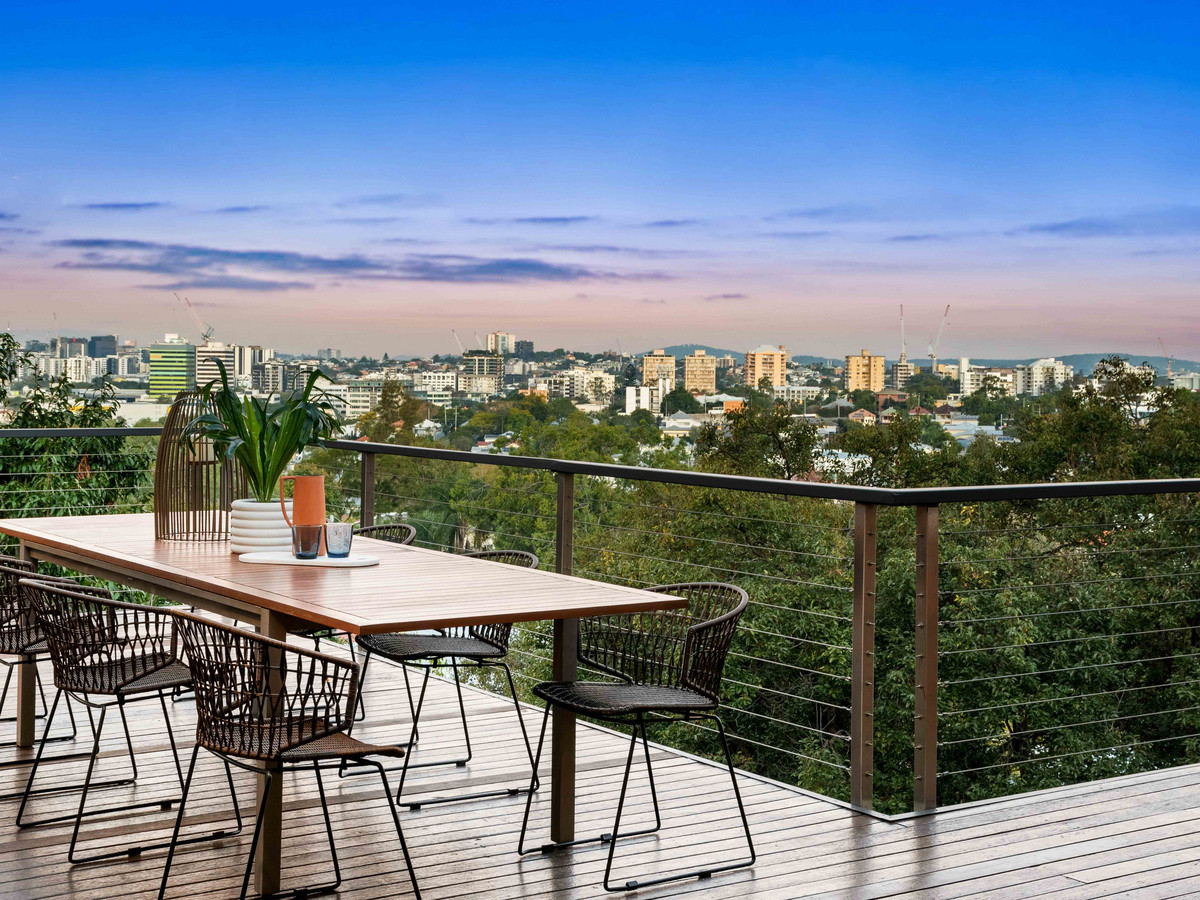 "I also love the location. We're right near Rosalie Village, we have two street access, we're two blocks from Milton State School, it is just in a very convenient location. My kids could easily catch a train or catch a CityCat – for inner-city living, we could not have picked a better location for us."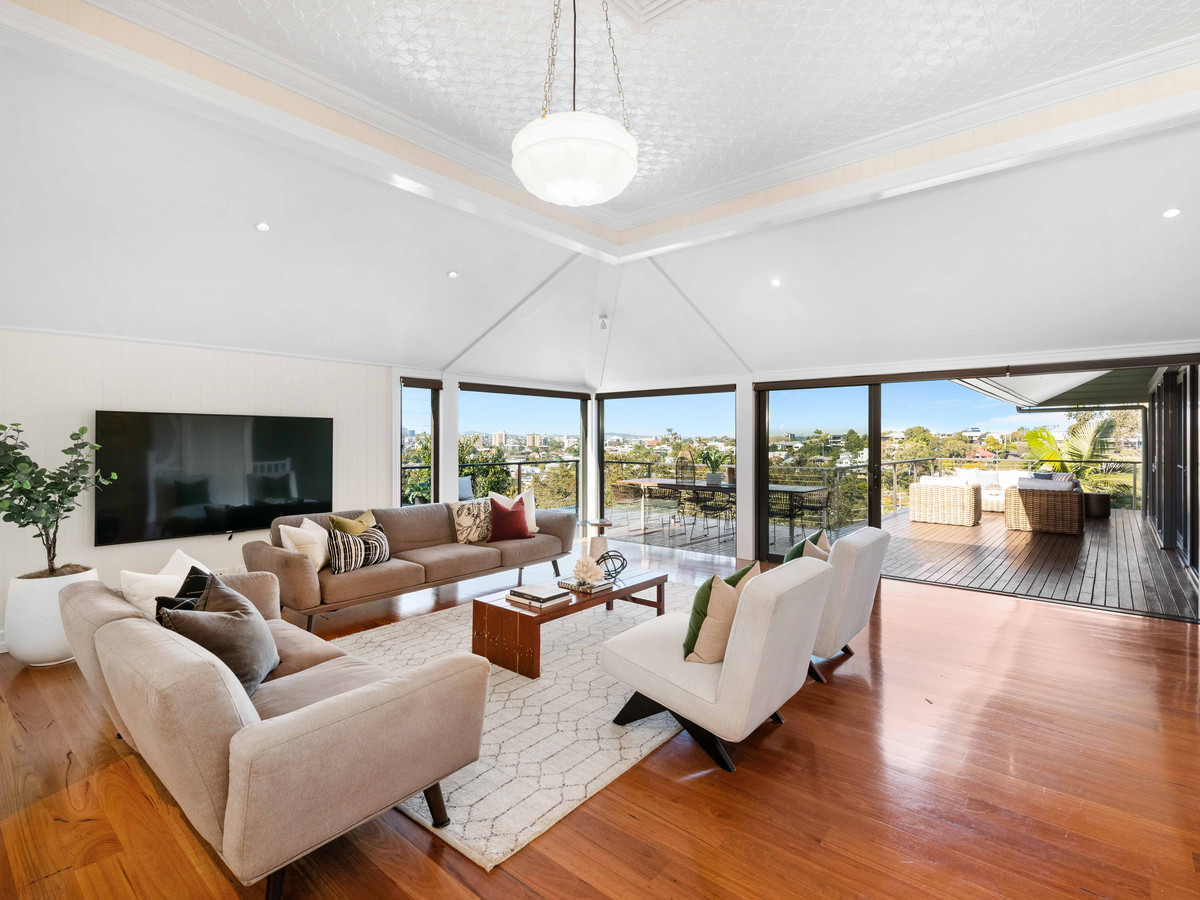 "The house is over 100 years old; it was built in the early 1920s so it has had renovations done to it throughout the years, but during our renovations, we opened it right up, put in a new kitchen and a new roof. So we did some fairly extensive renovations."
"Renovating was stressful, but worth it!"
"We hope the new owners feel as comfortable and love the property as much as we do. It's a beautiful renovated Queenslander with a lot of character."
You need to have an appreciation of Queenslanders to love this home, this is our 3rd Queenslander, we just love them.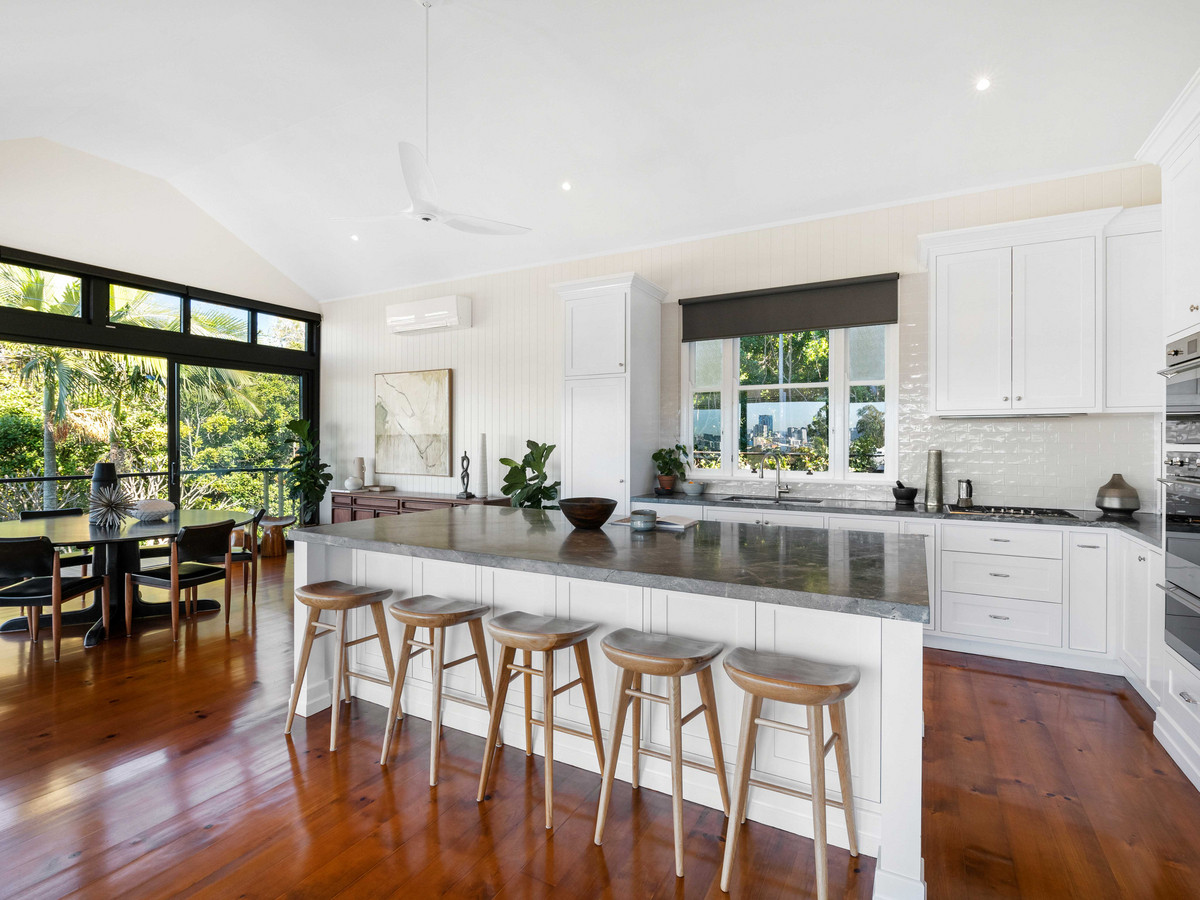 While Roxane and her family are eager for what lies ahead, they're not sure what their next steps are yet. Being the busy owners of a Geological consulting company, the family are keen to find a place where they can relax after a busy day at work.
"We don't have any plans to buy something new at the moment, we will stay in Brisbane because our business is here, but we haven't worked out our next steps just yet. We will probably rent for a while until we know where we want to be in Brisbane," Roxane said.
"It would be nice to just be able to come home to something that makes us feel relaxed every day after a busy day at work."
Excited about the prospect of the unknown, Roxane says they're hoping to find their next home along the Brisbane River.
"We would love something along the river, it would be a nice change. We've had these amazing views of Paddington, but we want to try something a little bit different."
"We're looking for something that will be closer to walkways so we can easily get from A to B. We've always lived in Auchenflower, Paddington and surrounds, so it would be nice to live somewhere very different to where we have previously."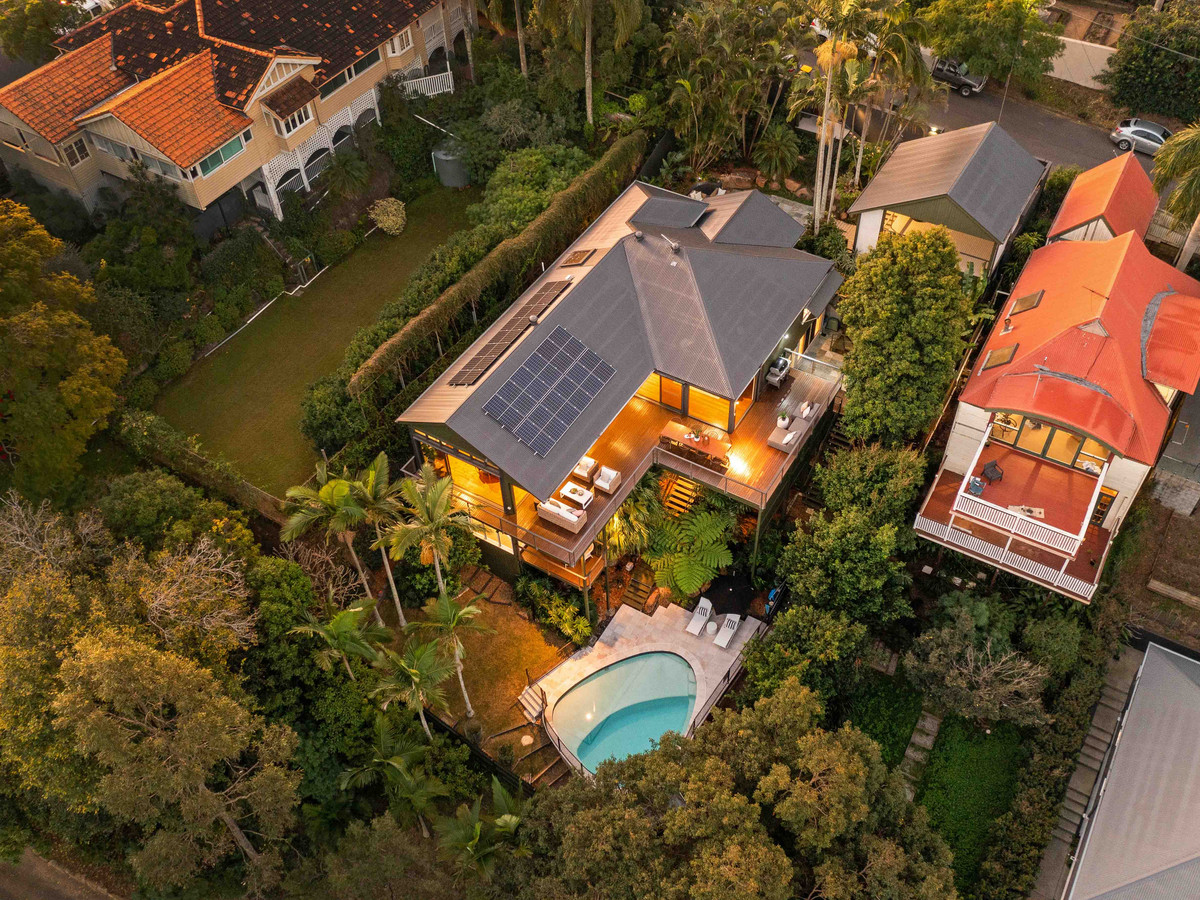 Roxane and Stephen will be selling their home via Auction with Lead Agent, Alex Rutherford on Saturday 23rd July at 9.00am.
"I'm a little nervous for the Auction but I'm excited to see what the result will be on the day," Roxane said.
"We've loved living here and it's with a sad heart that we're saying goodbye to it, but it is too big for us and we're onto the next stage of our journey."
To keep up-to-date with Auctions, all things Brisbane real estate and more stories like this, subscribe to our newsletter below.