Spring in Brisbane has always brought the heat (physically and metaphorically) and lucky for you, there are plenty of events and activities to help you take advantage of this. If you're keen on getting out and about, we've got you covered for this season.
Felon's Cinema Sessions | Every Tuesday from 7pm until October 31
Your favourite riverside venue is doubling as a cinema this Spring and you do not want to miss it. Forget a conventional movie theatre and grab your mates for a flick on the river – free of charge!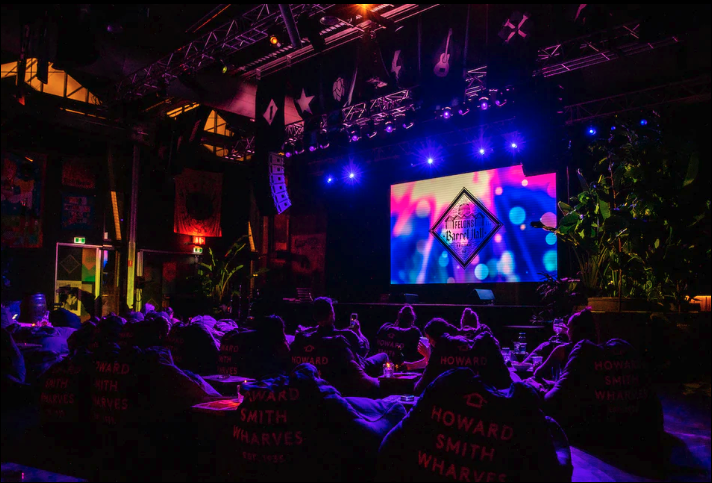 Image credit: www.felonsbrewingco.com.au
Until October 31st, Felon's Cinema Sessions will grace the Felons Barrel Hall every Tuesday evening from 7pm. A perfect opportunity to grab your mates, sink yourself into a bean bag and indulge in a complimentary bag of buttery popcorn, and perhaps a pint of Felons brew to wash it down.
The line-up of movies on offer showcases a perfect balance of 'then and now' to ensure everyone can get in on the fun. Dive into the world of fantasy with 'Harry Potter & The Half-Blood Prince' (October 10) or take the thrill level up a notch with 'Shaun of the Dean' (October 17) and 'Evil Dead II and Evil Dead Rising' (October 31) just in time for Halloween. On the brighter side, 'Death at a Funeral' (October 3) will leave you in stitches and if you haven't already seen Barbie 2023 (what are you doing!), lucky for you, Felons has got you covered on October 24.
Seating is first-in-best dressed, however, pre-booking will guarantee you a bean bag for only $25. This fee is fully redeemable on food and drink throughout the evening – it's a win-win!
Lightscape Brisbane | Until Sunday October 8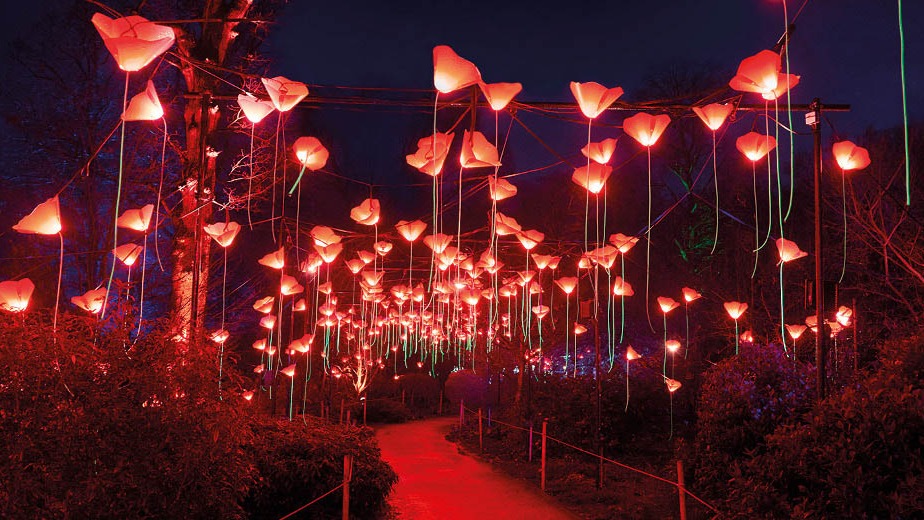 Image credit: via www.ticketek.com.au
Step into the transformed Brisbane Botanic Gardens for a multi-sensory light experience. Seeing large success in the UK and US, Lightscape will transport you to a world that feels far from Brisbane.
Watch the bellowing treetops you know above you become a sky full of stars, the flowers and tree trunks that border the pathways gleam in neon light, or stroll under the hovering sky of glowing poppies. Tickets sell fast, don't miss out!
The Medibank Feel Good Program | Until November 30
If you're looking to level up your physical and mental state, Medibank are offering free fitness classes in South Bank Parklands Flowstate precinct until the end of November. Options include Pilates, Yoga, Zumba, Aqua and with 2023 now being the 12th year running, a new series of drumming circles, karate and a silent disco are now on offer.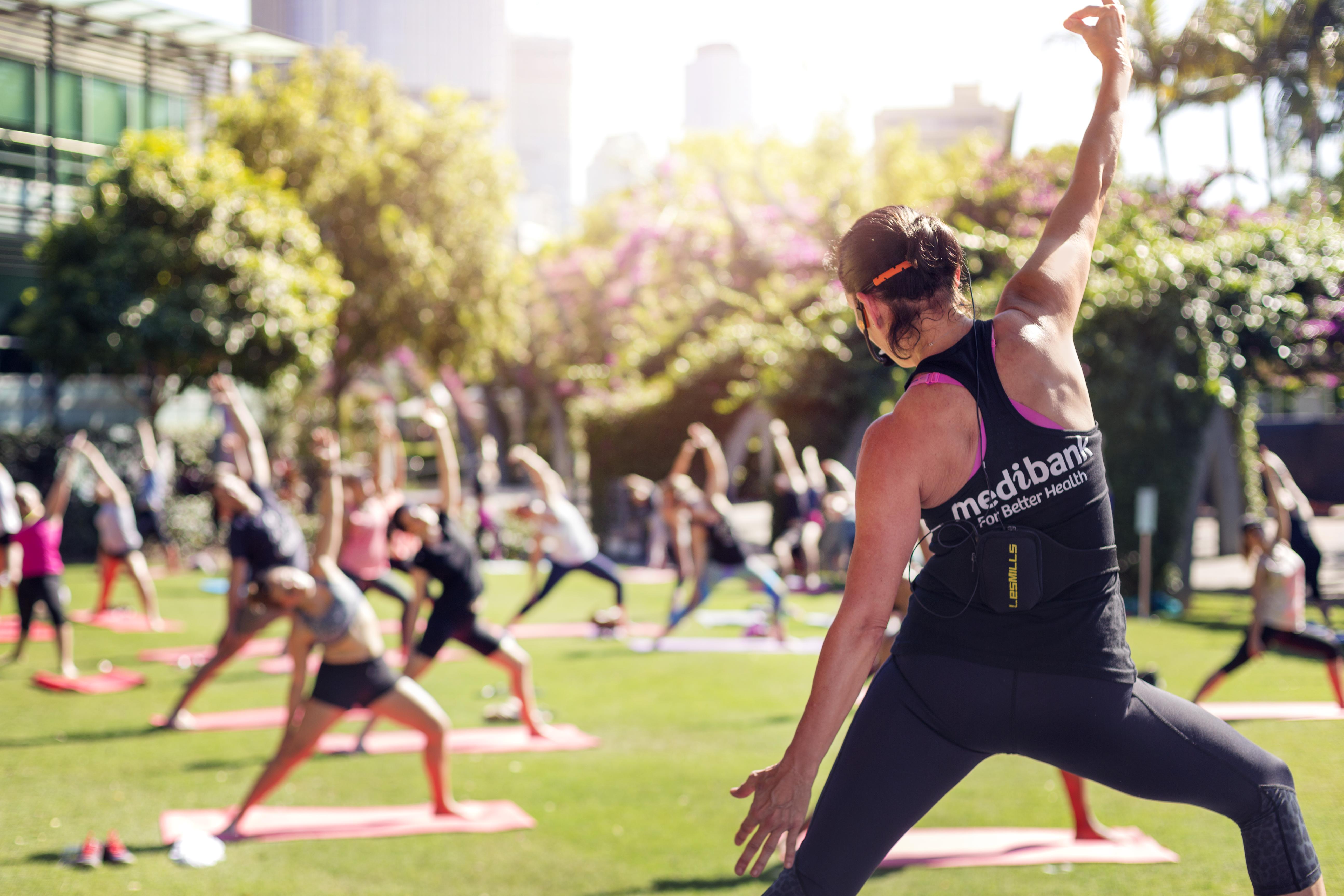 Image credit: www.medibank.com.au
The Medibank Feel Good program is accommodating to all ages and fitness levels. Bookings are not required for most classes; however, certain sessions may require pre-registration to manage capacity. To stay up to date with classes through the online program and for information on what to bring, click here.
Oktoberfest In The Gardens | October 14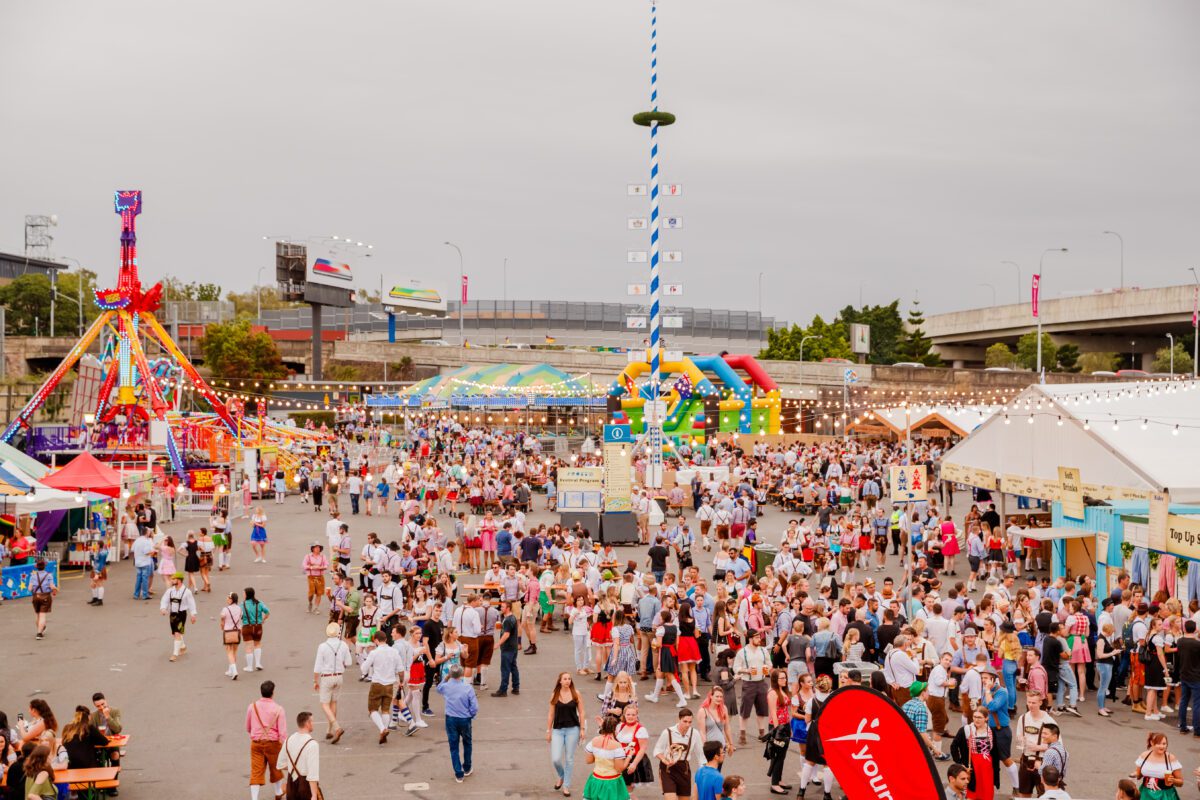 Image credit: www.oktoberfestbrisbane.com.au
October 14th is the one day in the Brisbane calendar where you'll be able to indulge in a vast range of authentic German beer, wine and food stalls to get you into the Oktoberfest spirit. Hosted at the Brisbane Showgrounds for the first time ever, attendees can expect a festival-like experience with everything from thrill rides, DJs, live entertainment, a Berghain-inspired Rave Cave, competitions and so much more. In the meantime, get your Lederhosen and Dirndl out and secure your tickets for a good time.
Brisbane Night Feast | Every Wednesday - Sunday until October 29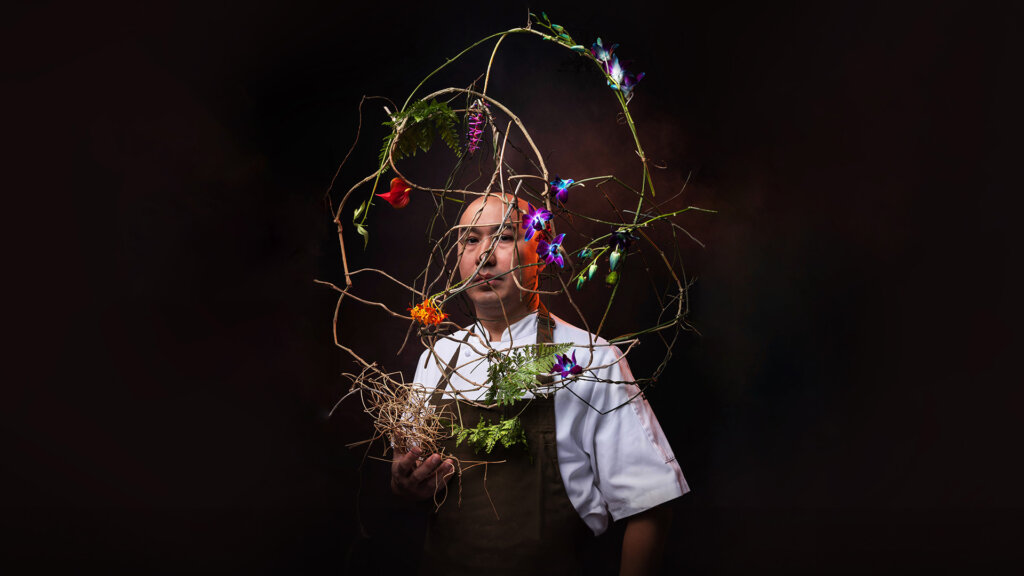 Image credit: www.brisbanepowerhouse.org
Once again, the Brisbane Powerhouse is returning with an experience bound to tickle your foodie fancy. Night Feast Spring is a non-profit, month-long celebration of culinary excellence, culture and art. Featuring some of Brisbane's top chefs and their signature dishes, all sensory bases are covered with light installations, a range of performances, and art interventions as far as the eye can see. Switch up your usual market or restaurant setting and attend on Wednesday to Friday from 4:30 pm - 9:00 pm or Saturday and Sunday from 3:00 pm - 9:00 pm.
For more info on all things Brisbane and Brisbane Real Estate, subscribe to our blog below!