Here's the church, here's the steeple, open the door and it's perfect for people! Welcome to one of Brisbane's most unique housing opportunities, 24 Ashton Street, Wynnum. The home – once a church – has been reimagined to create a large family home.
It's easy to throw the word rare around when describing property, but this one might take the cake! This renovated 1890s Church has a truly illustrious history and is currently on the market with Place Bulimba Lead Agent Meagan Muir.
The Church-turned-home sits on a large 1285sqm allotment that backs on to bushland and Wynnum Creek, creating a tranquil atmosphere. With 7 bedrooms and multiple entertaining options, there's room for the whole family (and more) to make themselves at home.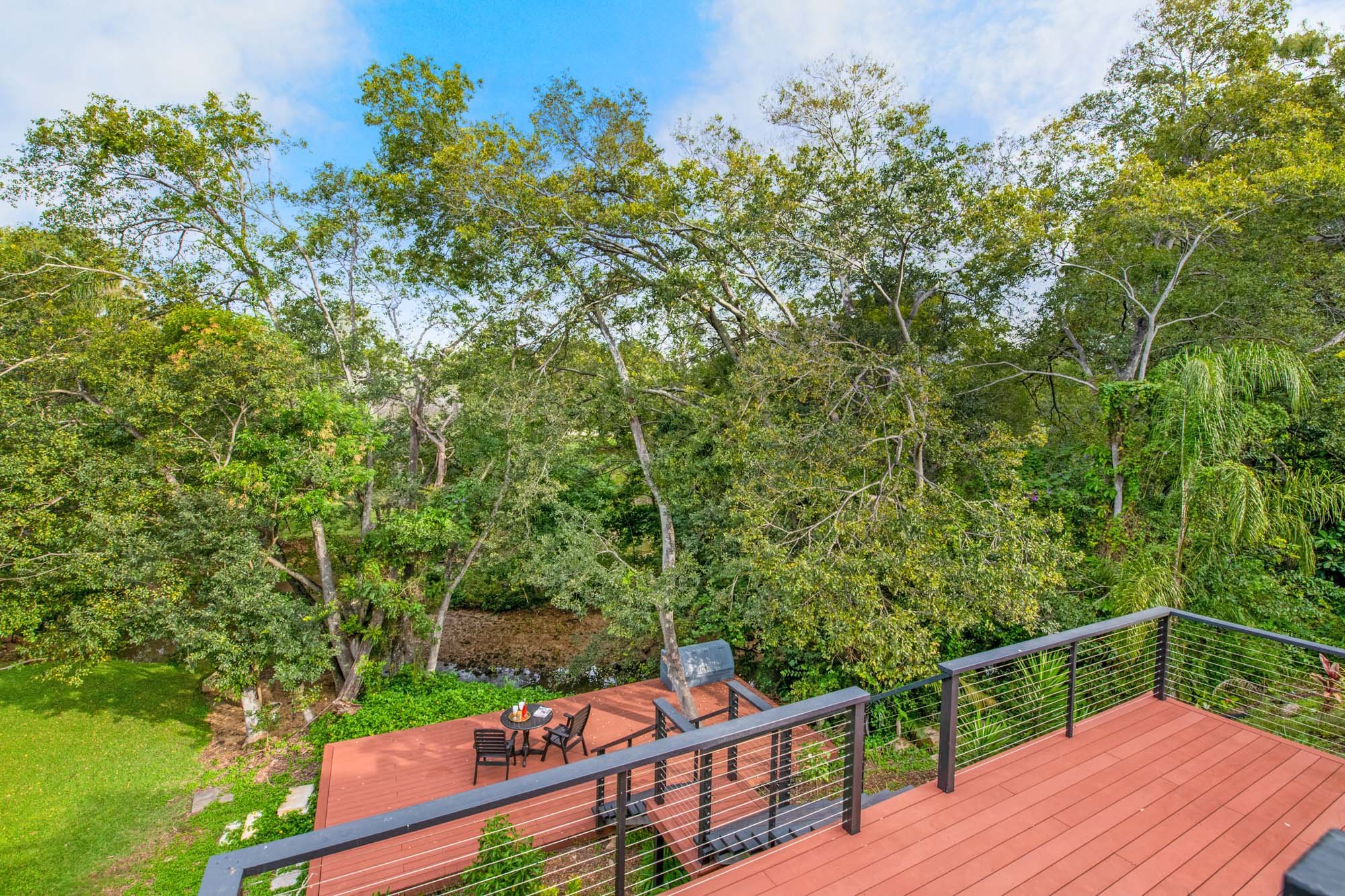 The home backs on to the Wynnum Creek.
---
The Church was originally built in 1890's, becoming the second Methodist church in the area. It was built by the Greene brothers, one of which was the Lord Mayor of Wynnum and later went on to become to the Lord Mayor of Brisbane and the Premier of Queensland. A century later in 1990, it ceased being a church and has been owned by 3 families since.
The current owner, Deborah, says that it's going to be hard to say goodbye to their family home, where she has comfortably raised 7 kids. "We've been here for 6 years now and enjoyed every second. We've hosted parties (of up to 200 people) on the back decks, enjoyed the short walk to the waterfront and the calming feeling you get being inside."
"It's an amazing home for a family. As the living area's are spread over 4 levels, there's always somewhere to get away. At the same time, there are so many amazing spaces to come together, which we really came to appreciate throughout COVID. You really don't feel like you're in suburbia at this house, there's something special about it."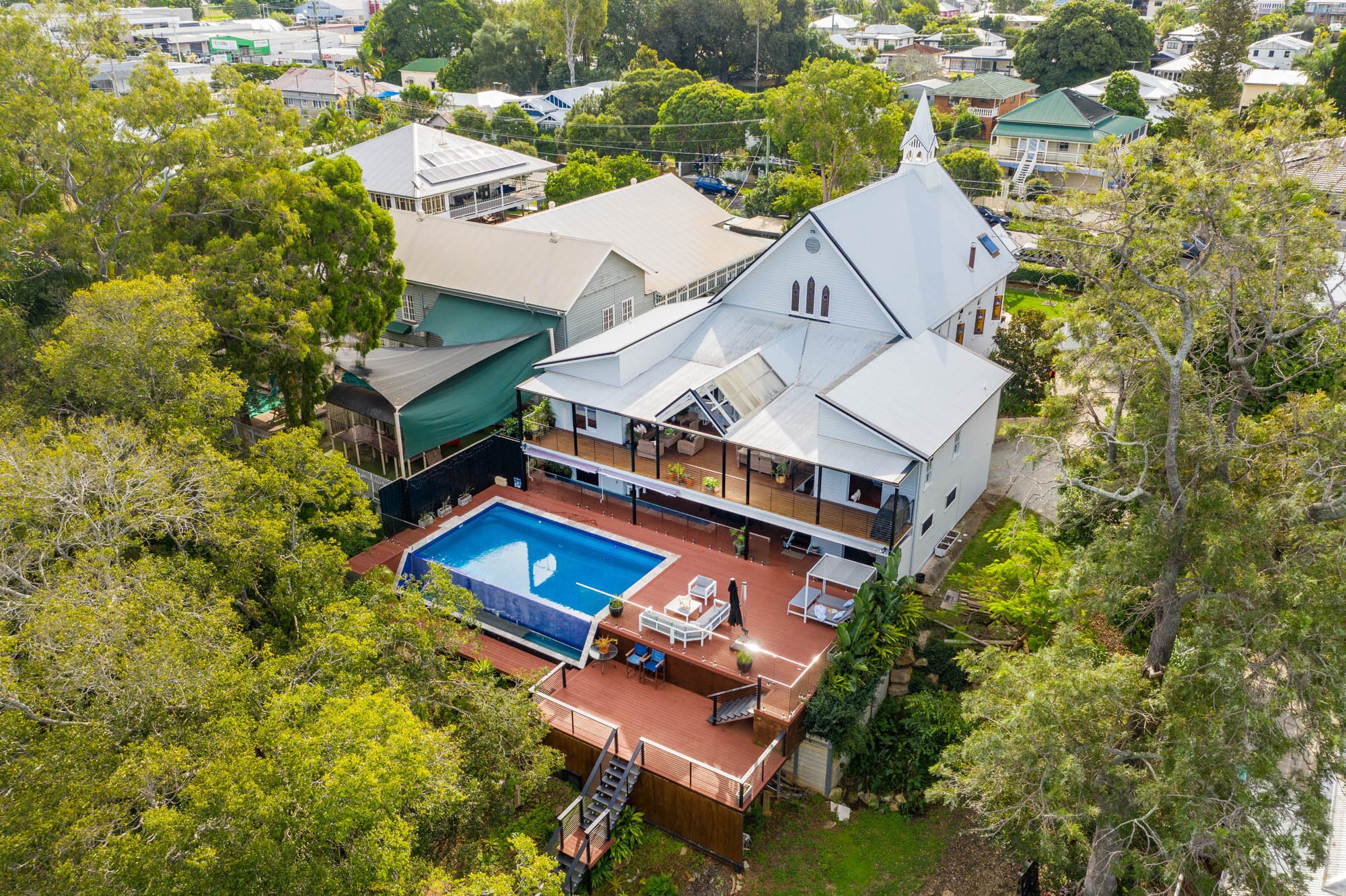 An entertainers dream.
---
As well as an interesting history, the home as more luxuries than many homes on the market. With stylish living spaces, a magnificent in-ground swimming pool, a separate granny flat and manicured lawn, the home really has everything. Better yet, the home is only minutes from Wynnum's waterfront and local amenities, offering the best of Brisbane's Bayside living.
Marketing Agent Meagan Muir says she is excited by the opportunity to represent such a rare and unique opportunity in Brisbane. "It's a significant home with so much local history and you would be hard pressed to find another opportunity like this in Brisbane. We're only a short time into the campaign and we've seen interest from ex-pats, interstate and local buyers!"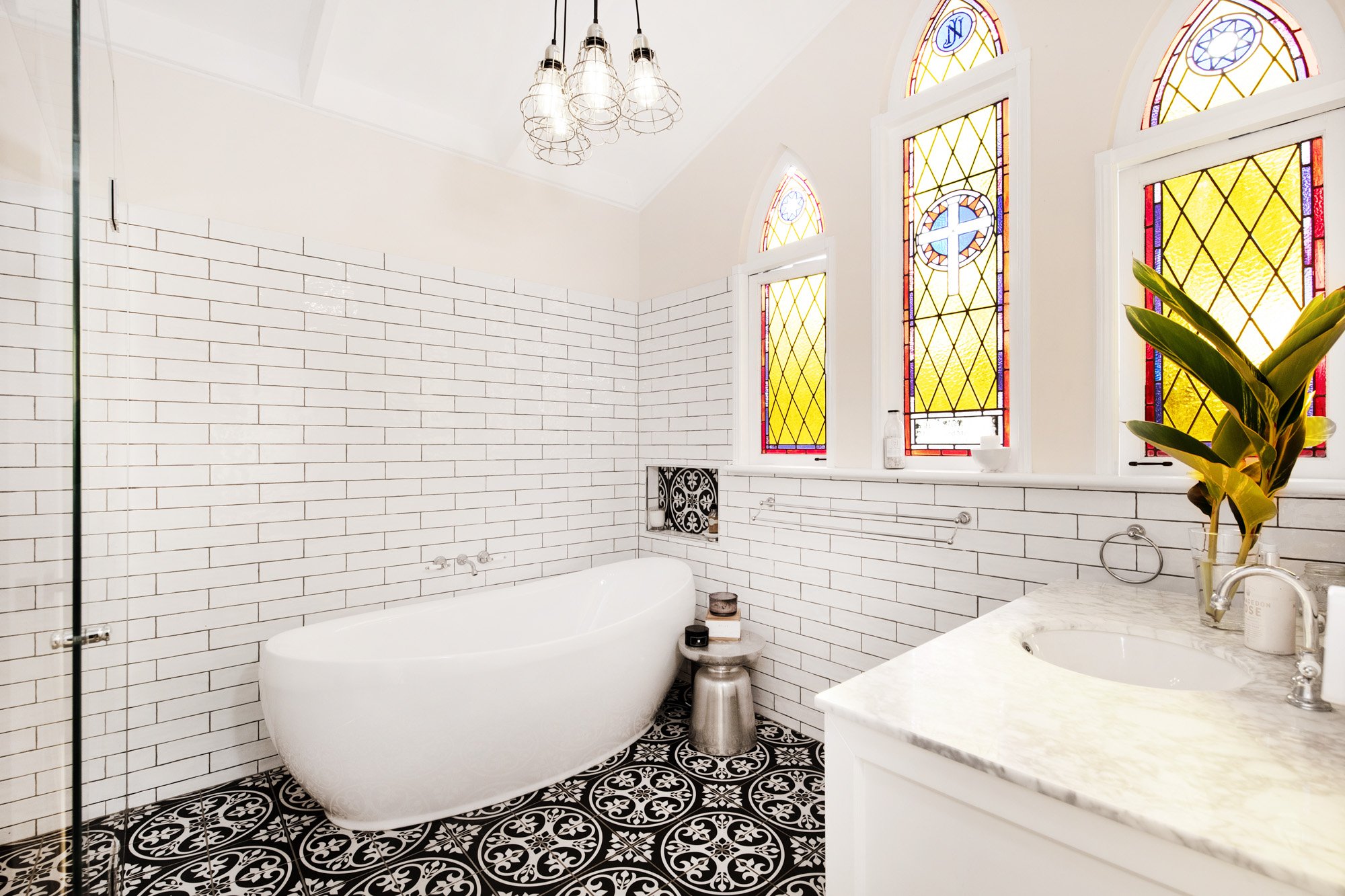 Original stain glassed windows are spread throughout the house.
---
Meagan is currently opening the home for private inspections. If you think this could be your happy Place, get in touch today.
This home is listed exclusively on ePlace. If you would like to be the first to know about off-market properties listed on ePlace, subscribe to our database below.