Two of Brisbanes Mega Mansions have hit the market with Place Estate Agents this week, just weeks after a Gold Coast residence set a new benchmark when it sold under the hammer for $24 million.
In Robertson, a 1.01ha estate owned by Australia's biggest shopping centre family is now going to Auction.
Initially listed for sale by negotiation, marketing agents Patrick McKinnon and Drew Davies decided to switch tack to capitalise on the big money swirling around for prestige properties, by taking the property to Auction.
Publicly-available property records show that Michael Fu, who has his postal address listed as Sunnybank Plaza, one of over 20 centres owned by the Fu and Lin families under their YFG Shopping Centres (Fu) and Trondage Enterprises (Lin) portfolios, is the owner of the grand digs. Michael is the son of Queensland rich-lister Gordon Fu.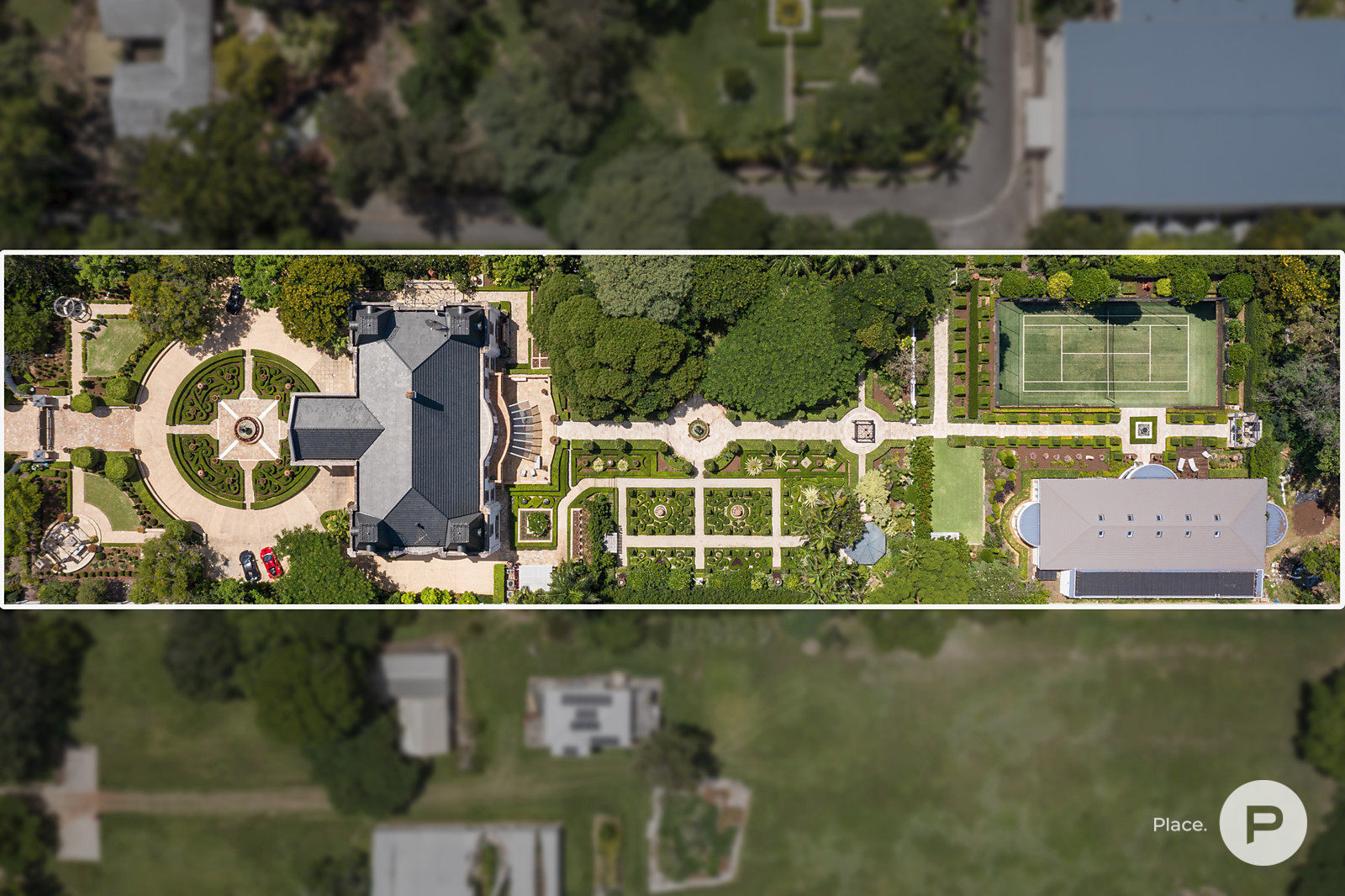 The families have ownership of centres including Australia Fair on the Gold Coast and Toowong Village and Tower in Brisbane, plus a whole host of suburban shopping malls. YFG Shopping Centres is the largest private owner of shopping centres in Australia and only Westfield owns more centres.
The decision comes after 10 cashed-up buyers battled into the night for a Surfers Paradise tropical-style mansion rumoured to have hosted Hollywood royalty which recently sold under the hammer for $24 million.
The result smashed the previous auction record set in April when 130-year-old Amity in New Farm sold for $20.5 million.
While it is illegal to reveal an auction reserve in Queensland, the Robertson mansion rivals some of the biggest and most exclusive estate to hit the market in recent times.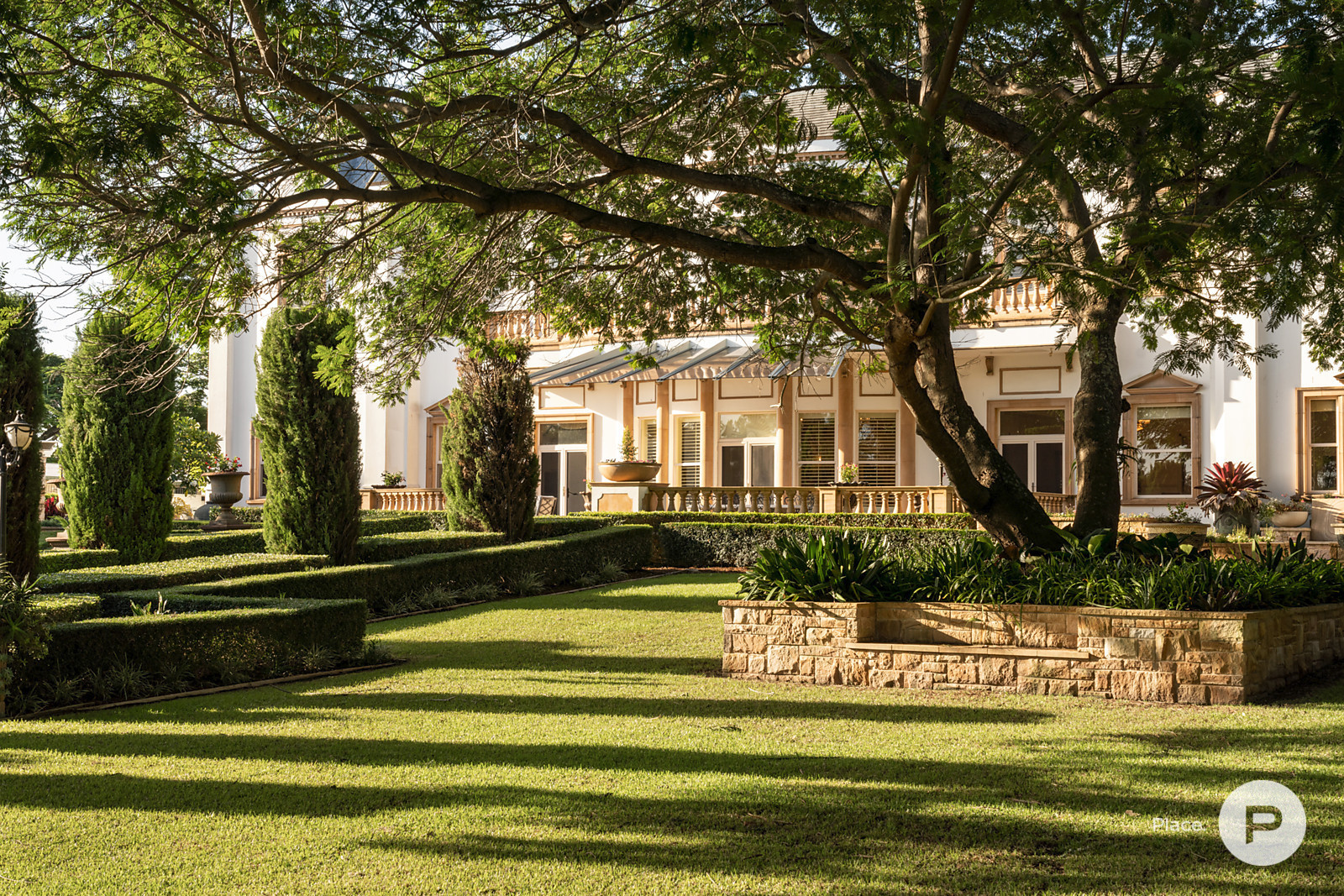 Mr McKinnon said that high-end buyers were "enjoying" the competition and transparency of auctions, adding that nine out of the 10 buyers of the Surfers Paradise mansion had missed out.
"Hopefully, they may consider a move to Brisbane," he said.
"You could be anywhere in the world at that estate."
The sprawling residence has five opulent bedrooms, five luxe bathrooms, bespoke chandeliers, multiple living and dining zones, dual offices, a home theatre and an abundance of terraces and alfresco dining options.
There is also a championship-sized tennis court and a pool house that includes a 25m pool, spa and cold plunge pool, plus his and her bathrooms and kitchen facilities.
Fully-fenced, the property has manicured gardens, including Bluetooth-enabled water fountains.
The 685 Musgrave Road property will go to auction at 6pm on August 23 at Place HQ in Fortitude Valley.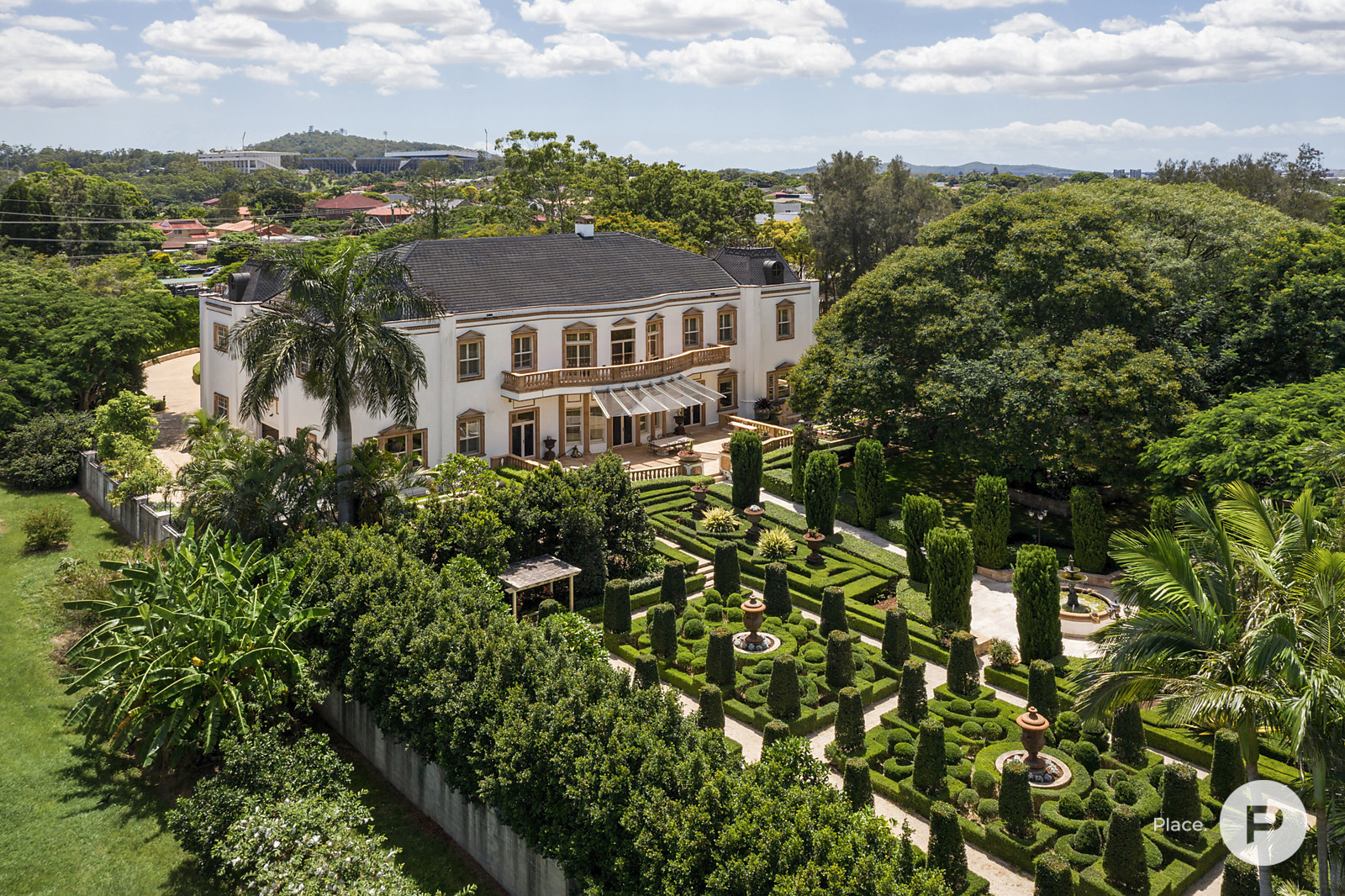 In Hawthorne, Managing Director Sarah Hackett has just launched 98 Virginia Avenue; a true once in a lifetime estate in one of Brisbane's blue-chip riverfront suburbs.
"It is one of the most exciting homes that I have had the pleasure to take to market. It's the home I have been waiting for to sell in my career. I have admired this house since I started in real estate 25 years ago.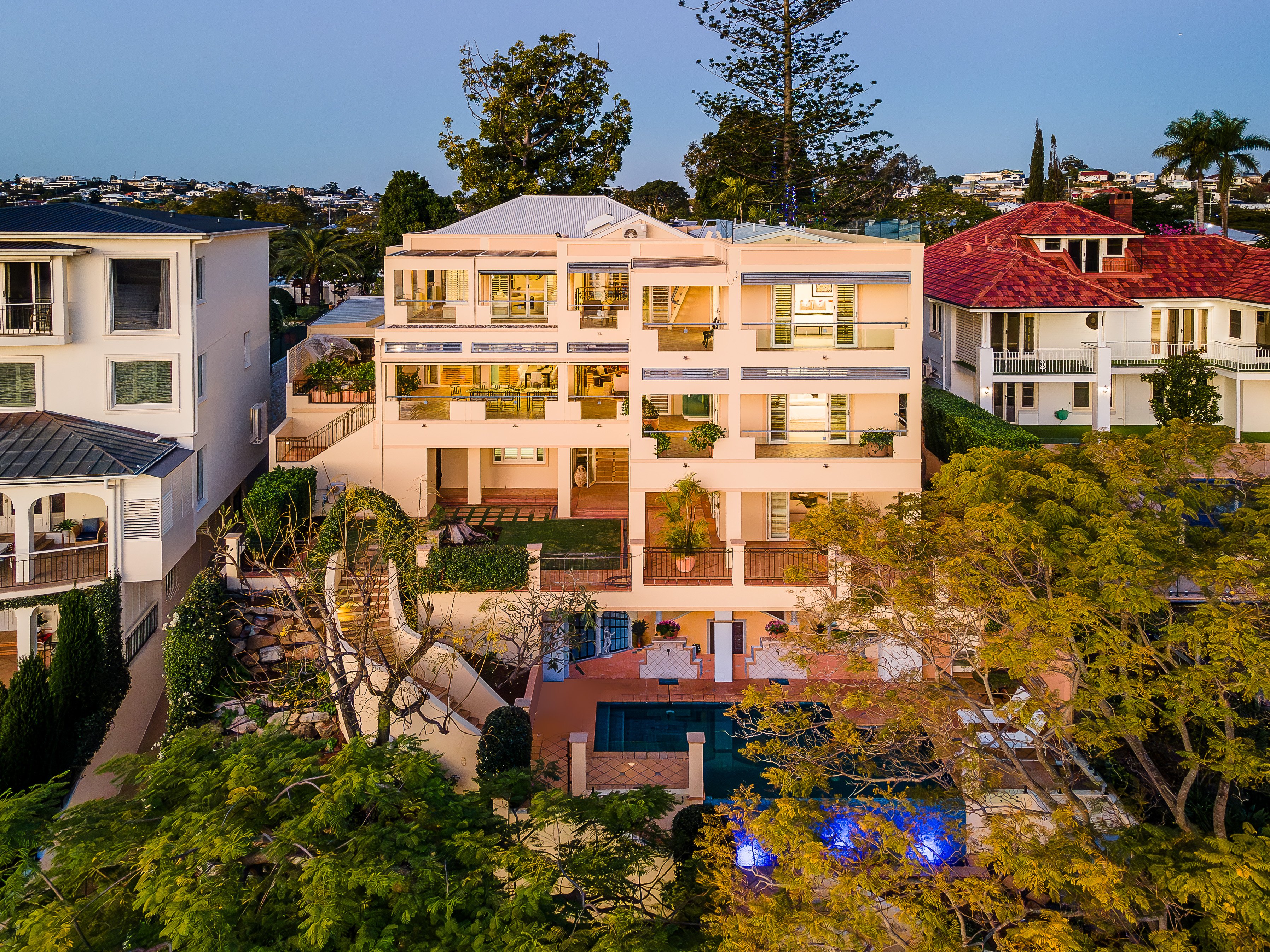 "It has never been on the market, the owners bought this property close to 40 years ago and the house was built 35 years ago and I am very proud to be representing them.
"Everyone knows that land size underpin's the value of a home and this boasts 2175sqm of land. The property itself has 20m frontage on the riverfront, panoramic city and river views, 5 bedrooms, 2 master suites, 5 bathrooms, 5 car accomodations, sparkling pool, boat shed and boat mooring."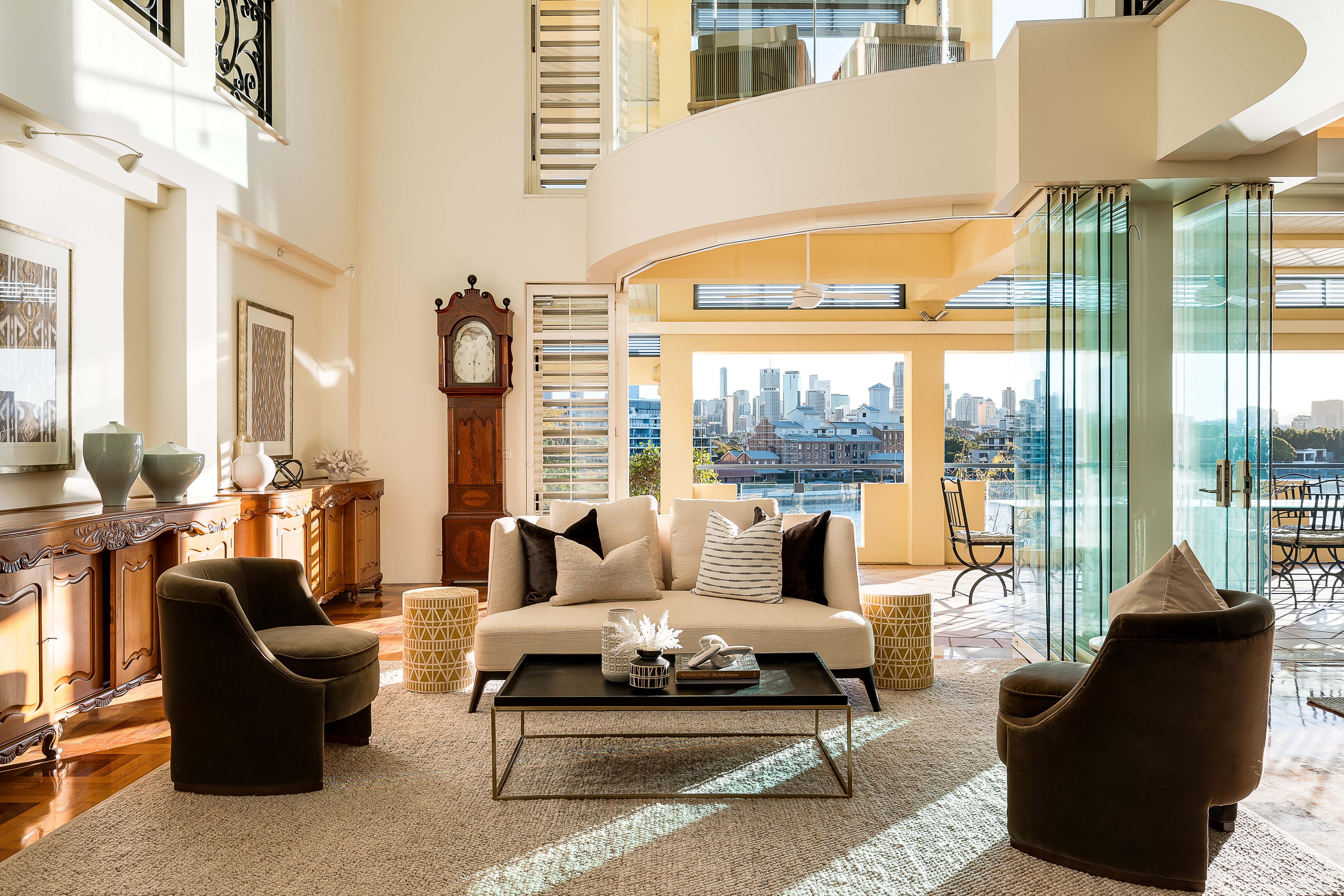 This phenomenal offering is inviting Top Offers until Tuesday August 22 at 4pm. Buyers can organise private inspections through Sarah Hackett and her team.
Could these properties become Brisbane's most expensive homes?
Place Estate Agents was established in 2002 with a clear vision: to be Brisbane's best residential real estate agency. Today, Place Estate Agents dominate the Brisbane market with our focus solely dedicated to this city. From multimillion-dollar riverfront homes to one bedroom apartments and off the plan sales, wherever you are across Brisbane, no place is too big or too small.
Subscribe to our blog below to keep up to date with all things Brisbane and Real Estate.