Yes – you heard us. Despite the challenges present by COVID-19, our agents are still working. You can still inspect properties and, whether you need to rent or purchase you can still find your happy Place. However, we'd be lying if we said things weren't any different, we're agile and adapting to suit circumstances.
The team at Place make commitments to their clients to help buy, sell or lease their home. We're honouring that commitment by continuing to offer a variety of solutions and policies. We know that many people still have reasons they need to move, so we've developed ways to make that happen considering the strict regulations brought on by COVID-19.
We welcome the most recent announcement from the Prime Minister regarding important changes to the way the real estate industry operates. It's in the best interest of our staff, clients and the greater Brisbane community that there will no longer be public open homes or auctions.
To ensure inspections can be carried out with the health and well-being of you and our community in mind, Place have implemented new Private Inspection and Auction policies that will temporarily replace the traditional methods we're all accustomed to.
A month ago, it would've seemed crazy to think that we would be putting together information on how to inspect property! Alas, here we are. In this article, we're going to walk you through the safe, new way to inspect property.
Source: Unsplash
The search begins
Your search will start by browsing portals like ePlace, realestate.com.au and Domain. From now on, you can expect to see more details photos, videos and virtual tours of all kinds to get you well acquainted with the property much sooner. If you see something you like, we'd recommend heading to the listing agent's social media accounts; you're bound to find some more photo's and videos on there to help.
More information
If you like what you see, you'll need more information. The next step is to phone or email the marketing agent and have a chat. Here, you can ask the agent any queries or qualifying questions such as the asking price, and also ask to receive any electronic information such as brochures and official reports. If the property is advertised as going to Auction, there is another set of procedures you'll need to familiarise yourself with. You can see these here.
Inspect
If you're liking what you see and still want to view the property yourself, then you can schedule a strictly private appointment with the agent. However, if you'd still rather keep it digital, they will be happy to arrange other viewing options at your request.
Shane Hicks, Lead Agent and Partner at Place Bulimba, says he has taken many interstate buyers through properties over a Facetime call who end up bidding or purchasing the property sight unseen. "This concept really isn't new to us, Agents work with interstate and even international buyers all the time. Now, we all have to adapt to doing it."
If you do choose to inspect the property, you can be assured that these new policies and procedures will help protect the health and wellbeing of everyone involved:

On top of this, inspections will now be contactless, (no paper brochures or contact information) as everything you need will be available digitally.
Next Steps
If you think you have found your happy Place, all further information, discussions or negotiations are to proceed via phone, email and other electronic channels – something that has been the norm for many years now. Software like Docusign makes signing any document simple; anytime, anywhere.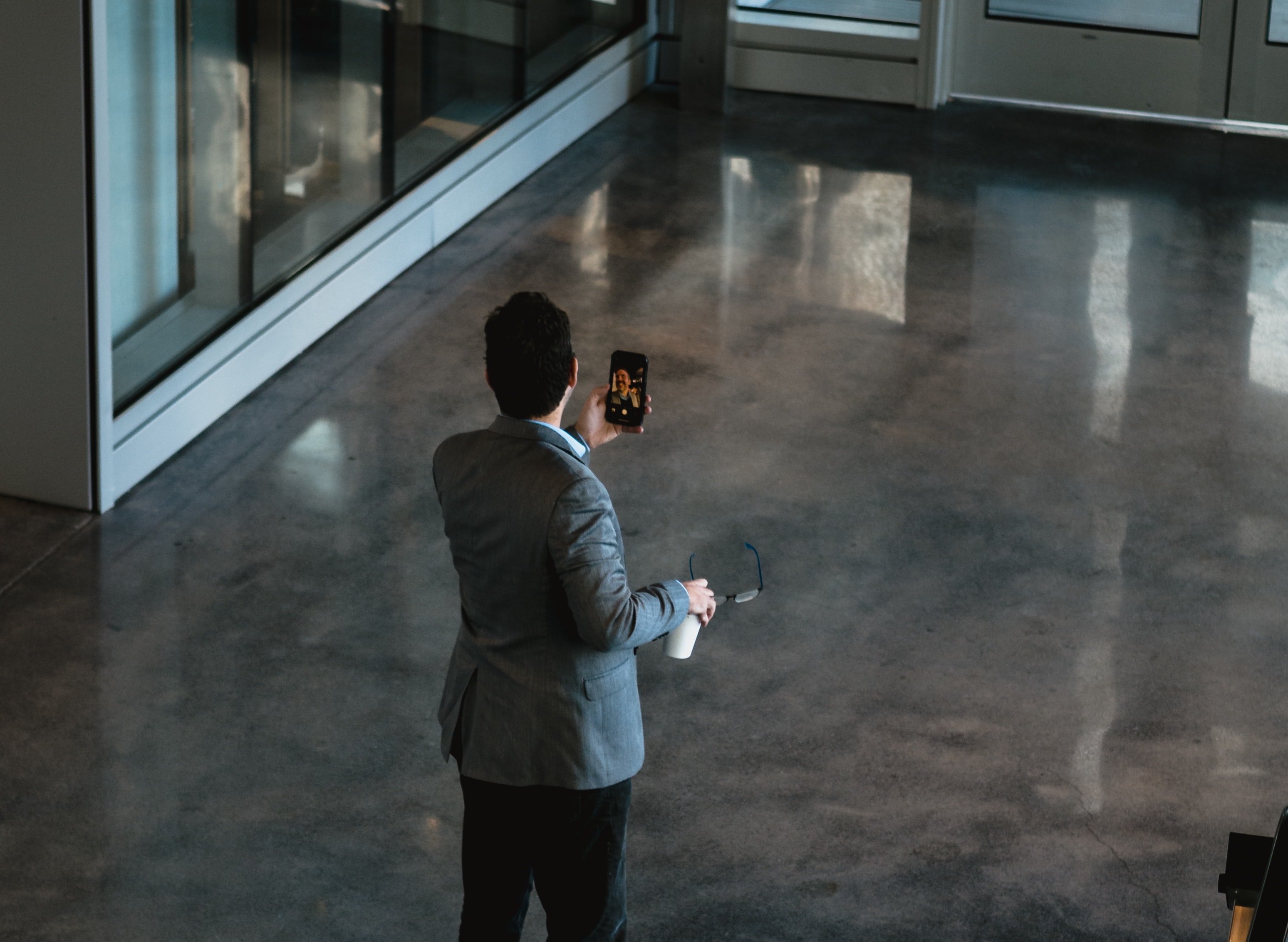 Source: Unsplash
Regardless of the circumstances, Place is dedicated to our purpose of helping people find their happy Place. The way in which we operate may have changed, but what we deliver remains unhindered.
Since 2002, our business has overcome many unforeseen challenges. We remain committed to our promise of helping people find their happy Place and know that now, more than ever, our role in serving the communities is top priority. To ensure we meet or exceed the changing government and community standards, we will remain vigilant in reviewing how we operate.
You can find the official Private Inspection Policy here. (Accurate at 27 March, 2020)
If you're ready to start your buying, selling or investing journey, our local experts are here to help. They're equipped with all the necessary tools to keep the process as seamless as stress free as possible. To make sure you don't miss any real estate updates, subscribe to our weekly newsletter below.