As we approach the end of August, winter is on its way out and spring will soon be here! Ready to get outdoors again and host guests in your outdoor entertainment area? Tick off these crucial jobs to make your deck the place to lap up the sunshine and spend time with loved ones in the warmer months…
Do a general clean
It's not a partially difficult task to complete, but it's important that you first sand away any loose timber fibres and give the deck a general scrub. There are an array of different cleaning solution products available; discuss your deck with a professional and specify what type of timber it's crafted from to find a product that's suitable for your outdoor entertainment area.
During this process, be sure to also sweep away any dirt or leaves that might have gathered by using a soft-bristled broom. General muck and debris can form between the boards and soak up water, which can later promote rot or mould-growth if not seen to. Giving your deck a general brush regularly will help stop this, as well as any potential discolouration.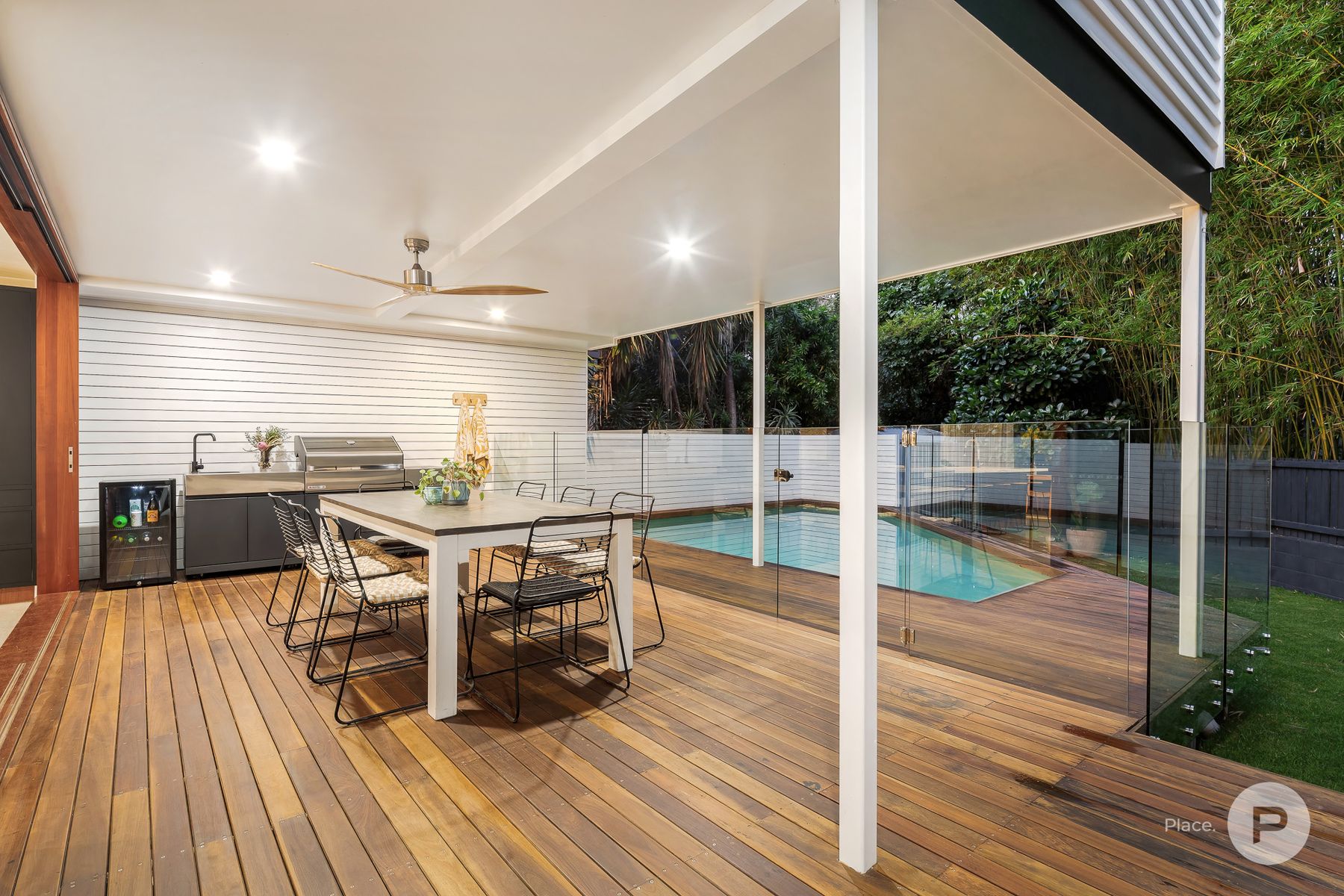 Inspect for damage
This is the perfect time to take stock of what might need replacing to avoid any hazards or accidents in the future. While giving your deck a general clean, keep an eye out for any loose nails, floorboards or screws. Next, check if there are any cracks in the timber that appear more than five millimetres-deep and fill them with an exterior paintable sealant chalk, if needed. When the sealant is dry, give the spot a light sand for a smooth finish.
Enjoying being out in nature is one of the advantages of having a deck, however this means that it's also vital you look for any surprises left by wildlife. Remove any bird or possum droppings found by hosing them off – the sooner this is done, the less likely it is to stain the timber. Depending on the age of your deck, you might also want to use a pressure washer to get it looking its best. It's advised that you select a pressure setting that's most appropriate for your deck to stop any splintering or the removal of the timber's protective coating.
The final touches
Once the base surface is clean and even, use a sealant or 'resurfacer' following the product's instructions to properly protect the timber from water infiltration and rot. If the boards are not sanded back, it's likely the oil will not absorb into the deck evenly and uneven colouring could occur. Again, ask a professional at your preferred hardware store to recommend a product that will work best for your deck.
Lastly, make your outdoor entertainment area truly shine by either using a deck oil or stain. Not sure about the difference? Essentially, a deck oil will enhance the timber's current colour and make it richer in tone. Alternatively, a deck stain will change the colour of the timber and alter the deck's appearance. If trying a new look, talk it over with a trusted professional and be clear on the overall vision of both your home and your outdoor area for optimal results.
For more ideas and to keep up-to-date with all things Brisbane and real estate, subscribe to the newsletter below.