Here at Place Estate Agents, our purpose is simple: to help people find their happy Place.
We recognise that everyone's happy Place is unique and influenced by individual circumstances and property journey goals.
To help us better understand what buyers, sellers and investors need from Place, we've conducted a series of interviews to understand what finding their happy Place means to them.
Today's interview is with Paul Hale, Mortgage Broker at Time Home Loans, who currently has his two investment properties managed by the Property Management team at Place Bulimba.
As a mortgage broker, Paul had worked with numerous real estate agencies across Brisbane.
"Throughout my career I had professional interactions with Ruan Burger, the Director of Time Home Loans. Time is Place's recommended mortgage broker, and I was impressed with both Time and Place's reputations." Paul reflects.
Eventually he made the move and began working as a mortgage broker with Time Home Loans.
"My role resulted in me spending a lot of time working with Place, facilitating buyers to find their happy Place. Through this relationship, I spent a lot of time in the Place Bulimba office and was impressed with the vibrant energy and professionalism of the staff."
Now, the team at Place Bulimba have been managing two of his investment properties for the past year.
Where once there existed a solely professional relationship between Paul and Place Bulimba, he decided to take the leap to also becoming a client.
"My properties had previously been managed by another agency that I had worked with in the past. Worried about the pain of change, I'd left them simply sitting there over the years and both were vacant. Through my dealings with Place, I had witnessed firsthand the way in which the Property Management team conducted themselves and was significantly impressed by their levels of professionalism with both clients and tenants."
Although he had been hesitant in the past to change agencies due to his concern about the hassle involved, Paul now wishes he had made the switch sooner.
"Switching to Place to handle my investment properties was a seamless experience, and I wish I had made the change earlier."
"The whole experience has been better, but specifically the level of communication has been second to none. Both properties were tenanted efficiently, and I was kept informed and involved each step of the process. I have complete faith in their maintaining my properties, and their inspections are regular and concise."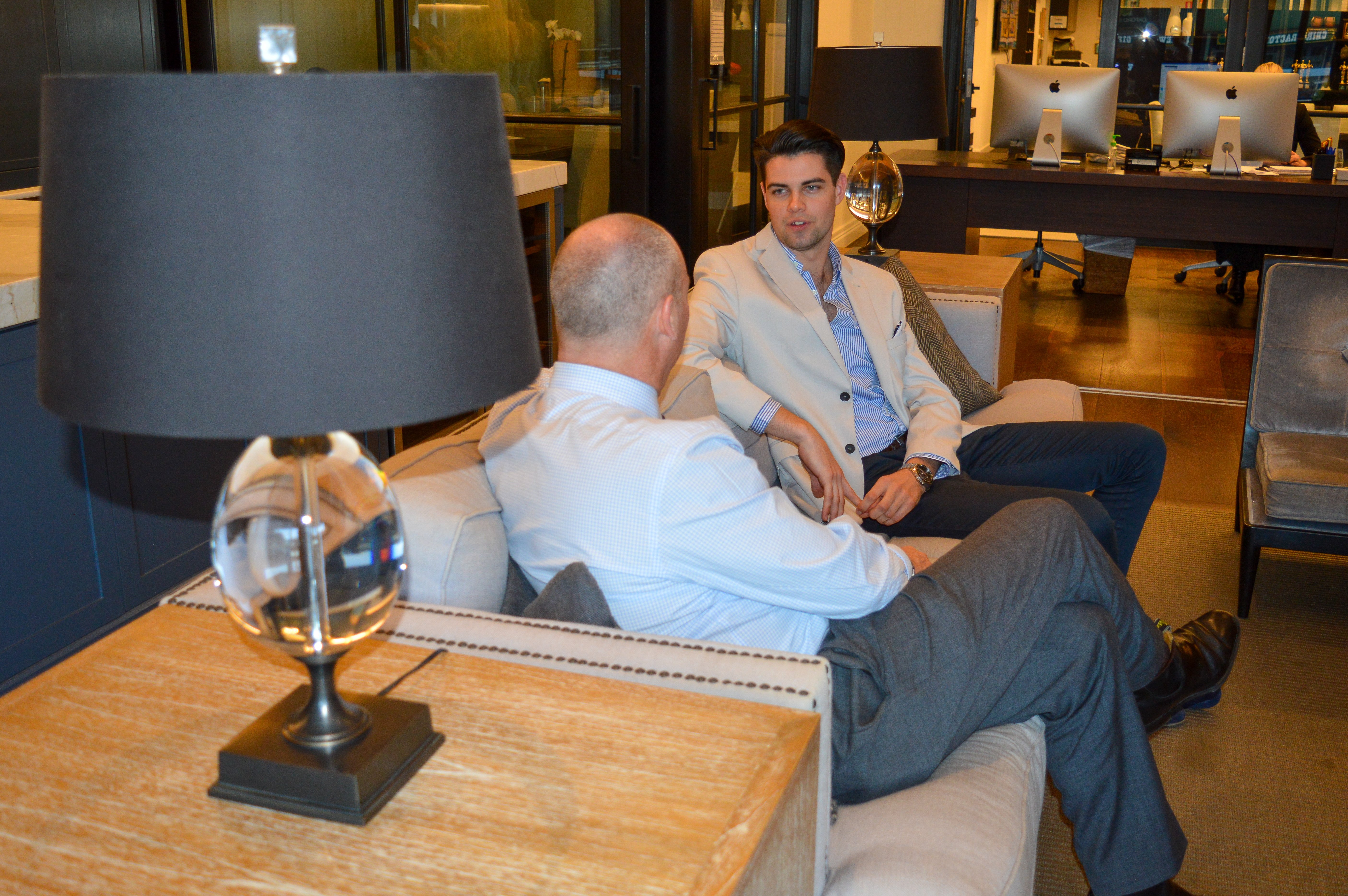 Like many of us, Paul found himself busy enough trying to balance his work and personal lives, the last thing he needed was the additional stress of being a landlord.
"Essentially, I want having my investment properties to be a stress-free experience. I'm quite busy, and just don't have time to be responding to tenant emails day to day."
While minimising stress is a key part of Paul's happy Place, he also had a personal connection to one property that he was committed to respecting.
"…One of these properties I used to live in personally and as a result, I have great relationships with the neighbours. I want to make sure that these neighbours are respected, so I'm not compromising these friendships by bringing a revolving door of tenants into their neighbourhoods."
Paul is certain that he's now found his happy Place in terms of having his investment properties managed.
"The property management team has handled this completely, from my first inquiry with them to where we are now. The whole process was explained to me and I was involved in the applicant process, although they always provided their recommendations which I was happy to listen to. I've even personally met the tenant who lives in my old home and have heard from my neighbours that they love him! It's just been a great experience."
For Paul, finding his happy Place simply meant having peace of mind and security.
The best part of his journey with Place?
"Knowing the tenants had moved in successfully and everything was dealt with efficiently by the team. A huge weight off my shoulders!"
"I have no intentions of leaving Place and am most certainly loyal to the brand. I have recommended lots of people to become clients and will continue to do so."
If you're looking to invest or already have, download the eBook below to get four tips to maximise your rental property investment!