Buying your first home is an exciting time, but it can also be challenging and incredibly overwhelming if you don't know where to start. If buying your first home is on your near future to do list, then 2020 might just be the best time to make it happen. There are many reasons for this, including the introduction of the First Home Loan Deposit Scheme nationwide.
2019 was a turbulent year for property in Brisbane, largely lead by the uncertainly of what the election would bring, the fallout of the Royal Commission into the banking sector and APRA's introduction of tighter lending guidelines in the first half of 2019 (Place Advisory). Following the election, consecutive interest rate cuts meant that buyers started to become more active.
Now, with historically low interest rates, easier-to-access credit and a higher saturation of properties due to hit the market, 2020 is shaping up to be an active year for all sorts of property buyers, particularly first home buyers. This is largely aided by the Government's new first home loan deposit scheme, which began on the 1st of January.
But what exactly does this mean, and how can it help you purchase your first home?

The First Home Loan Deposit Scheme (FHLDS) is a new government initiative designed to help people enter the property market for the first time, sooner. Usually, Australian home buyers have to either save up a deposit of at least 20% of their property's value, or take out Lenders Mortgage Insurance – which can often cost thousands of dollars. Under this new scheme, the Australian Government has guaranteed 10,000 low-deposit loans a year for eligible low, and middle-income earners who have saved up a deposit of as little as 5% of a property's value.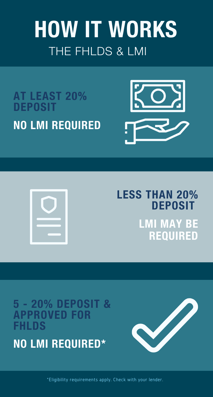 There are several criteria used to determine eligibility under the scheme, all relating to your eligibility as a first home buyer. Further to this, the Australian Government says that the FHLDS "is only available for the purchase of a modest home" and therefore have capped the price of the homes eligible under the scheme. These vary depending on where you want to buy:
| | |
| --- | --- |
| Capital City (Brisbane) | $475,000 |
| Regional Centre (Gold Coast) | $475,000 |
| Regional Centre (Sunshine Coast) | $475,000 |
| QLD Other | $400,000 |
Paul Hale of Time Home Loans believes that this scheme is a fantastic opportunity if you qualify, and are lucky enough, to find the right property for you. "It's a genuine offer. Someone who qualifies will save anywhere between $15,000 - $16,000 in mortgage insurance premium, whilst also securing a better interest rate," he says. "It can only be a good thing."
According to Place Advisory, the median house price in Brisbane is $650,000, whereas apartments sit at $430,000 (as at June 2019). Paul continues, "the scheme has a purchase cap of $475 000 in Brisbane and populated surrounds so the property you can buy will be limited." In terms of the effect it will have on the market, it's safe to assume that the Brisbane unit market will get the biggest boost out of this scheme. Paul agrees, saying that within a close proximity to the city, it's realistically only a unit you can afford. "If it's designed to help the sector, then it's a good thing. Place Advisory's 2019 Market Report study also revealed that an inner-city apartment is the most preferred dwelling type amongst buyers.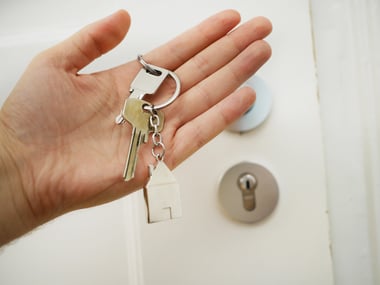 If you're saving for your first property, Paul has some final tips. "Regardless of any schemes or grants, the preparations for any first home buyer are the same; save, save and save. You must have 5% of the purchase price saved in a bank account (or shares) for a period of 3 months, preferably adding to it." If you're hoping to benefit from the scheme, Paul suggests getting in quick. "The scheme is capped at 10,000 buyers, which equated to less than 10% of first home buyers over the past year, according to CoreLogic. It will be interesting to see the difference it makes in first home buyer participating rates in our market."
National House Finance and Investment Corporation (NHFIC) have developed an eligibility check tool to help you see if you're eligible to be part of this scheme, including additional criteria, relevant dates and requirements for different property types.
Finding an agent to help you through the process of purchasing your first property is an important part of preparing to buy. IF you're thinking of purchasing your first home, Place Estate Agents are here to help you find your happy place, from deciding where to purchase to securing a loan.
If you want to keep up with property updates and all things Brisbane, subscribe to our weekly newsletter below.