Dual-living potential – they're three words that can sound wonderfully impressive or totally confusing. If you're clued-up on the term or looking for a way to make your property stand out from the rest, we've broken down all the need-to-know details for you. Looking to buy? We've also gathered a few tips to help you find the perfect dual-living abode.
What exactly gives a home 'dual-living potential'?
As the term might suggest, a home with dual-living potential is one that can host two groups of residents. In most cases, this might involve a family owning a home and renting out to a tenant or providing a self-contained space for older generations.
Securing a dual-living residence offers sensational opportunities for those wanting to maximise their income and rent out any additional unused space. Alternatively, families with older generations or even young adults will love staying at the same address while enjoying separate living spaces. Two birds, one stone.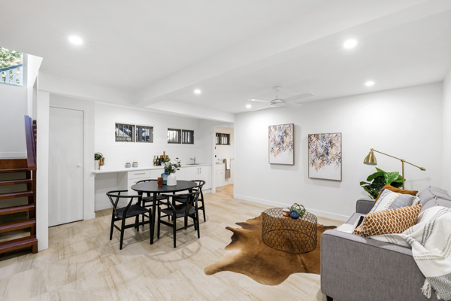 I'm wanting to buy – what should I look for?
Keep your eye out for residences with a self-contained downstairs living area or rumpus room that includes legal height ceilings, a bathroom, a kitchenette and, ideally, a separate bedroom. Think of it as like a hotel apartment – does it have all the essentials for living? Also, a self-contained area like this really benefits from having its own outdoor area or courtyard if possible. Planning on renting out? Seek a residence with off-street parking and dual entries to ensure your potential renters don't wake you in the middle of the night entering the front door.
Another option that has proven popular are homes with completely separate self-contained dwellings, like studios or 'granny flats'. Again, if it ticks all the boxes for 'life's essentials, it should classify as a dual-living abode.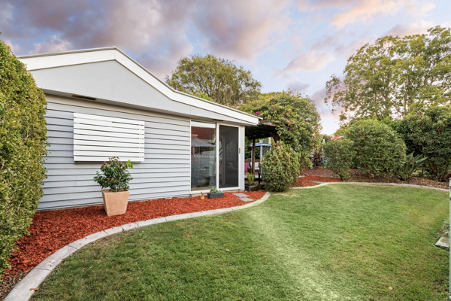 How do I give my home dual-living potential?
If you've already got all the basic facilities covered, there are still a number of ways to attract buyers or renters.
First, think of ways to make the area feel as spacious and as functional as possible. Make things bright and airy with a light colour palette and plenty of windows. Also, consider what the airflow and general temperature might be – is the area hot and humid in summer? If so, you might need to invest in air-conditioning or additional ceiling fans. Lastly, if the self-contained space is intended for potential tenants, look into providing separate laundry facilities for both groups of residents to avoid any awkward laundry accidents.
Bonus idea? If you've found your dream property and it doesn't have a self-contained area but it does boast an expansive rear yard, check with your local council whether you can build a separate addition.
To keep up-to-date with all things Brisbane real estate, subscribe to our weekly newsletter below.