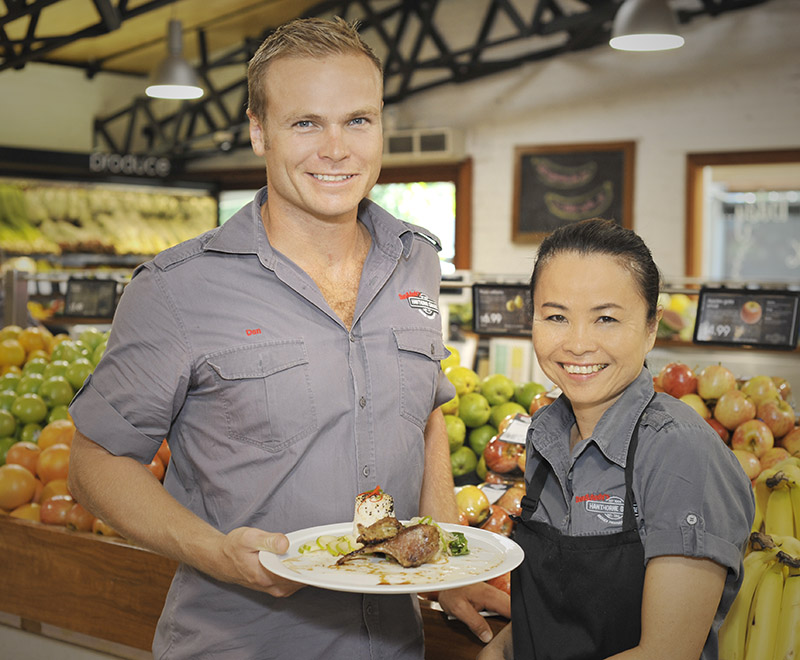 Hawthorne local? It's likely this place is your go-to for all your pantry needs and, no doubt, you share our same obsession for the delectable treats they have on offer.
A favourite amongst many, Dan & Andy's Hawthorne Garage, is a unique hub within the Inner East community.
With a range of fine foods, fresh produce, lush flowers and gourmet treats, Hawthorne Garage has all your shopping needs, neatly displayed in a clean, industrial setting.
These great products combined with the on-site café and good old-fashioned service, makes Hawthorne Garage a must-do when visiting the area.
We caught up with co-owner, Dan Palmer, on what makes this local favourite so special.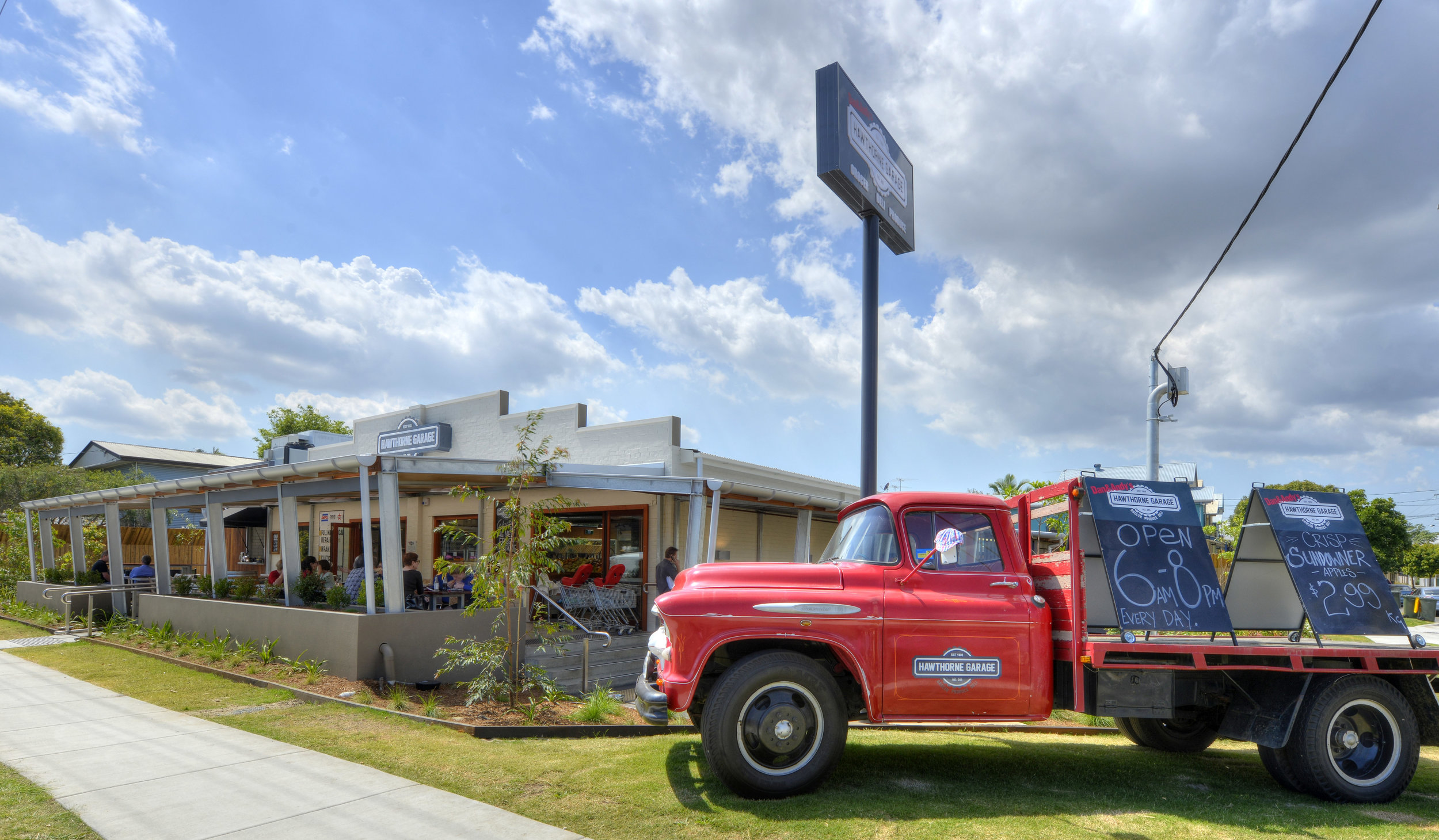 How did Hawthorne Garage begin?
The space was formerly a local service station.
We wanted to utilise what the building already brought to Hawthorne and continue with what seemed to be known as Hawthorne Garage.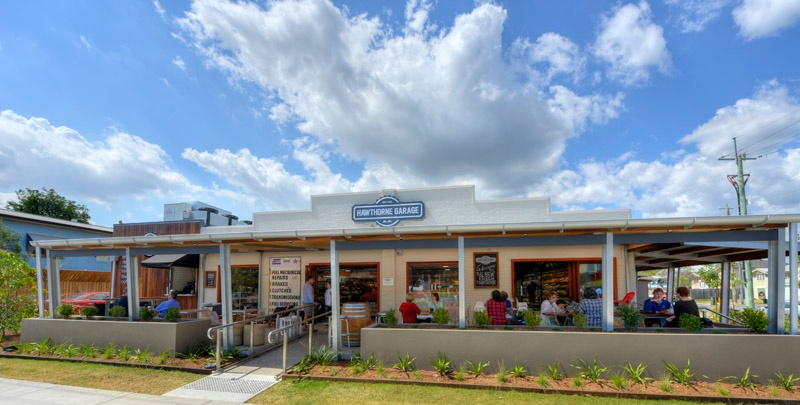 What does it offer for locals and visitors?
The Garage is a deli, produce and grocer store that offers locals the finest fruit and veg, gourmet grocery lines and delicious deli options.
Our fresh produce is all local and hand picked daily from Brisbane markets.
The deli goods range from local, national and international delights with an array of antipastos, olives, cheeses and dips.
In addition to the shopping products, we offer great coffee with a DNA espresso bar attached to the garage.
Serving up a full-bodied blend with notes of spice, cocoa and caramel - the coffee is to die for.
The café provides visitors a place to catch up, chill out and enjoy a hearty brew.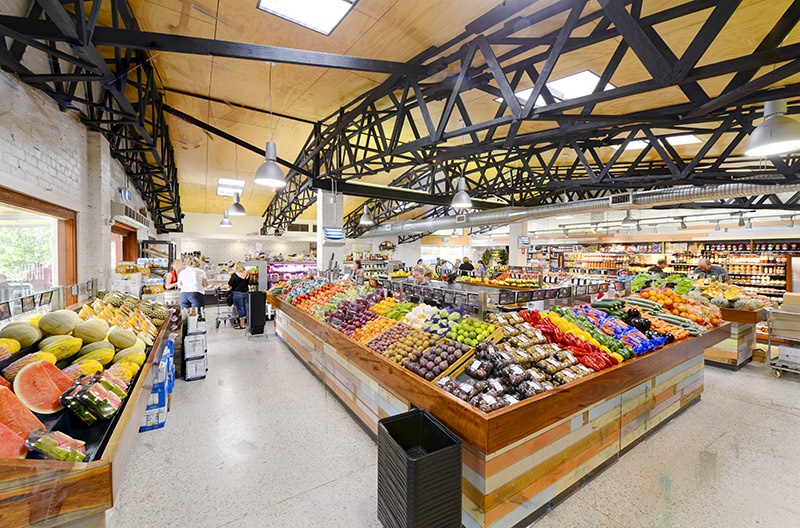 Why do you think people love the area?
Hawthorne Garage has become the modern corner store.
It's more than a grocer - it's a local hub for people to socialise and relax before jumping inside to grab their groceries.
What is it that you love about the suburb?
Not only do I work in Hawthorne, I also live here so the suburb is very much a part of my life.
Hawthorne has a strong community vibe and is a great place to raise a family.
I have a young family of my own and we love the amenities the precinct has to offer with its close proximity to the city.
Oxford Street just down the road, but there's also many restaurants, cafes and boutiques in Hawthorne, as well as great local schools and parks.
What is it that makes Hawthorne Garage unique?
Aside from our fresh produce and great range of grocery items, I believe that our people here set Hawthorne Garage apart from the rest.
I thrive on having great customer service - those who work at the store and our regular customers make it a unique and enjoyable environment.