A famous Coorparoo home known for its unique, eco-friendly transformation has just hit the rental market with executive leasing specialist,
Lisa Peruzza
.
At $3,000 per week, the luxurious build encompassing stunning city views is turning heads all over Brisbane.
Perched at the top of Coorparoo Hill, 79 Buena Vista Avenue is an architectural treasure that integrates a century-old church, originally built in Nanango in 1912. Having reached a point of disrepair, owner and builder Bob Chambers teamed up with PTMA Architecture to combine his passions for renovating and history.
5 years in the making, the home has been described as an organic, modern, and opulent residence that will appeal to individuals looking for something unique.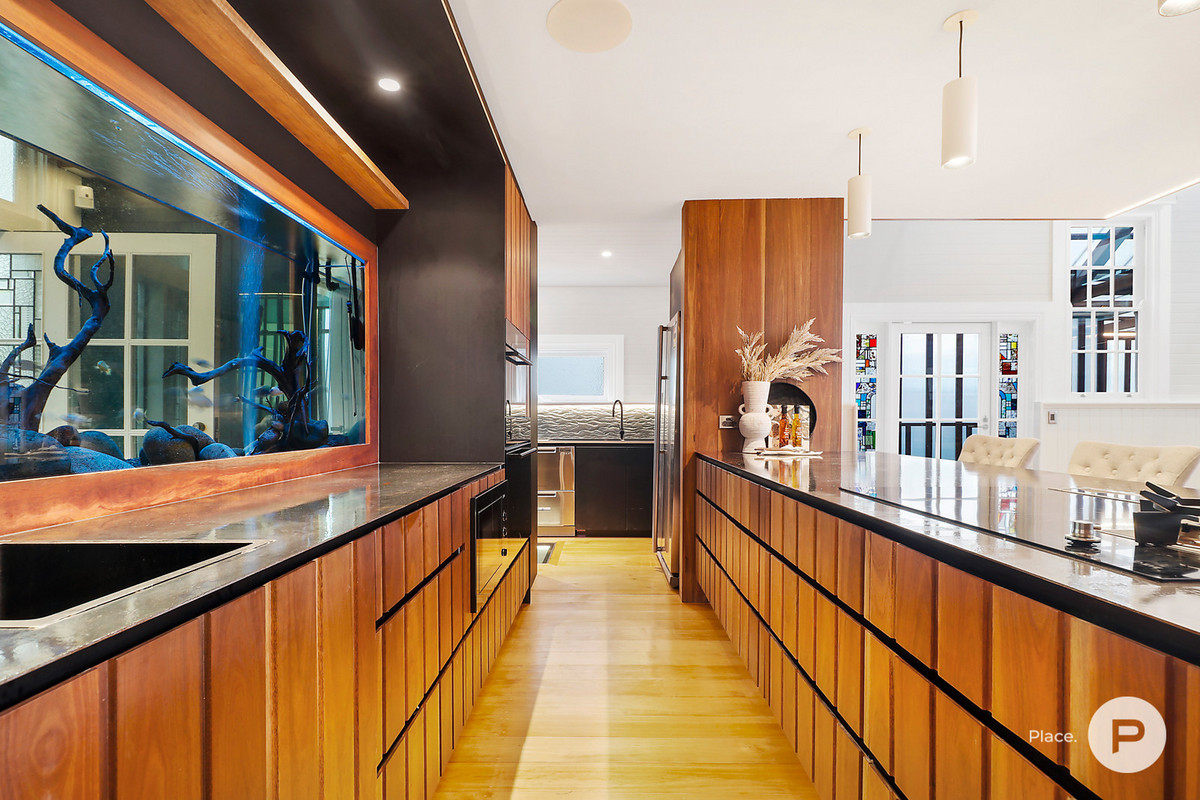 With an emphasis on sustainability, natural materials like spotted gum, timber, and local basalt stone are integrated throughout the home. This is in addition to two bio-ethanol fireplaces and a running creek designed to automatically irrigate.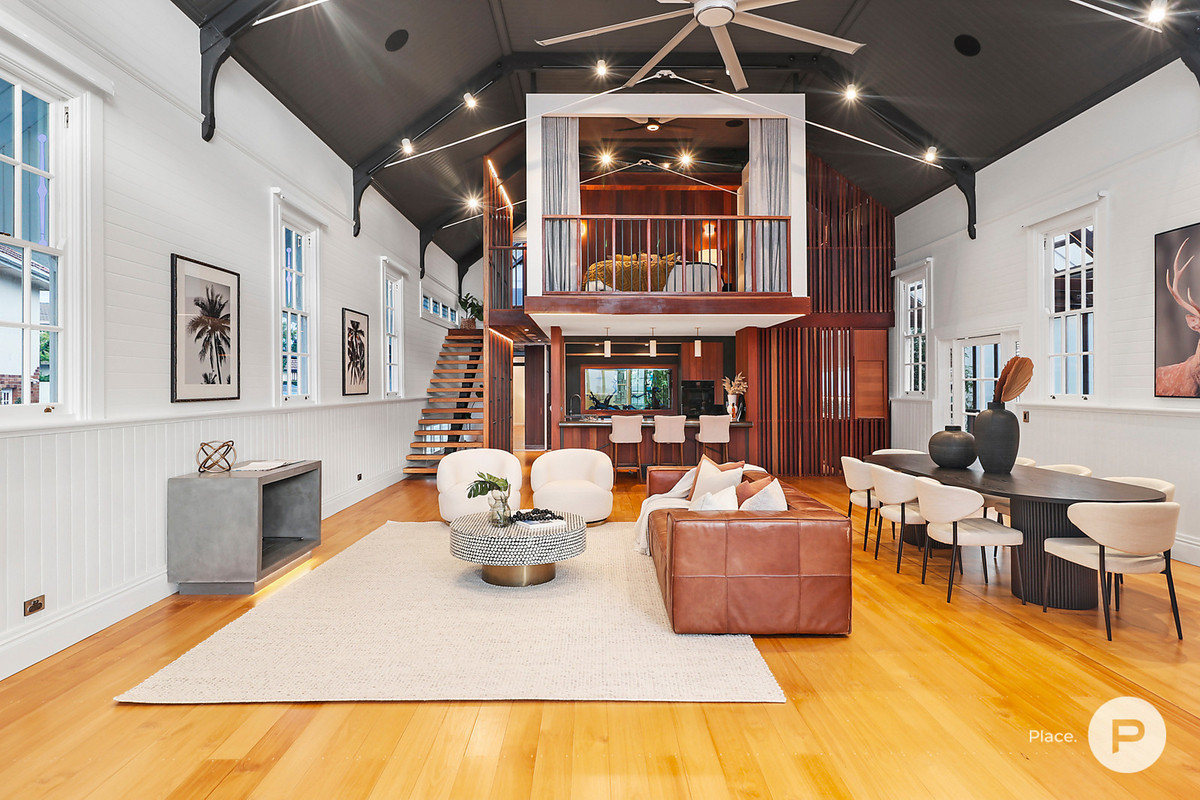 "There is a shortage of higher-end stock available, so when properties of this calibre come to the rental market we see incredible demand," says Lisa Peruzza.
"There is a market for families who are building and looking to lease for 12-18 months while they build or people who have sold but can't find their next purchase due to low sales stock."
Other features include a front and rear villa; a floating master bedroom; 18 solar panels; two Tesla Chargers; 4 mechanical ventilators; an indoor magnesium pool; a double-sided aquarium; a lift and much more. The rental price is inclusive of pool, garden, and fish tank maintenance.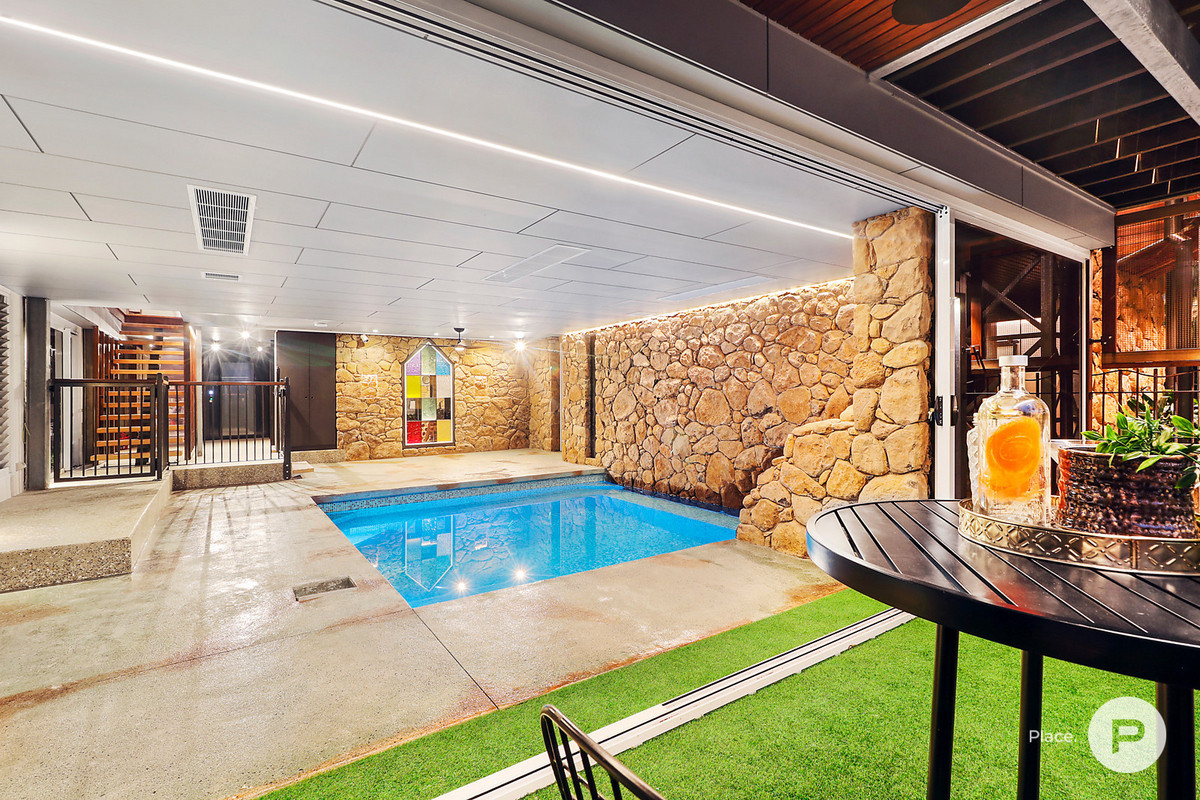 It is safe to say that this truly unique rental opportunity presents a one-of-a-kind living experience.
Don't miss out on the chance to call this extraordinary home your own. For all rental enquiries, contact Lisa Peruzza.