You'd be forgiven for thinking that Brisbane is predominately city and suburbia, but there are also picture-perfect coastal enclaves awaiting those settling in Brisbane's east.
Promising warm sunshine, azure waters, and a tranquil vibe, a plethora of phenomenal waterfront locales will have you daydreaming of a 'sea-change'.
Positioned just a short drive from Manly's coastline in the fringing suburb of Gumdale, Place Manly and its experienced team have noticed a recent rise in demand for these types of properties.
Since COVID-19 became apparent and more people were able to work from home, local Real Estate agencies have experienced substantially more enquiry for these regions. Additionally, without the need to do the big commute every day, buyers are prioritising their lifestyle around their work situations and enjoying what these enclaves have to offer.
Brisbane offers a coastal suburb to suit most lifestyles and interests. For example, families in particular love these regions for schooling and a sense of space, whereas young professionals find great value in an easy commute to and from the city as a result of efficient public transport services.
Of course, the sense of community, proximity to islands, and the range of on-the-water activities available are attracting buyers' attention, as well. So, if you are thinking of making the move, read on for more…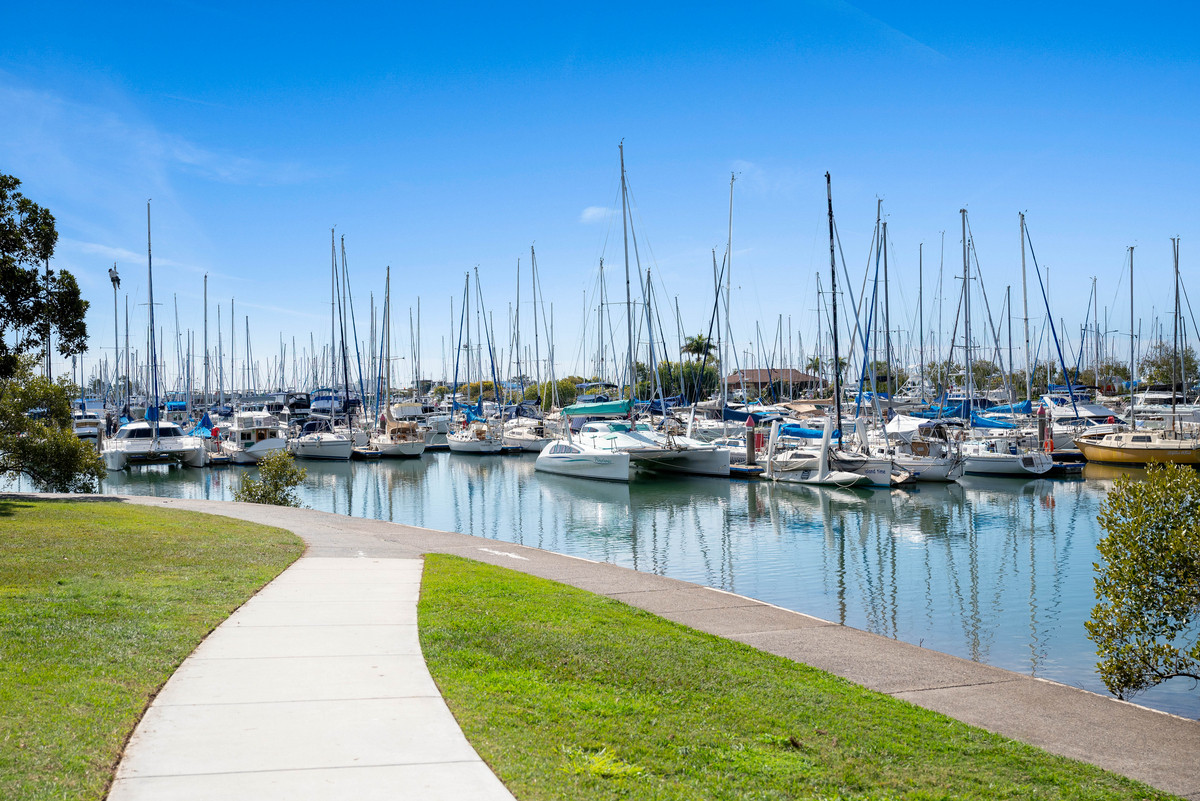 Manly and Wynnum
Only 20 kilometres from the heart of Brisbane's CBD in the Moreton Bay region, Manly and the adjoining suburb of Wynnum perfectly balance a tranquil atmosphere with a vibrant community feel. Home to a glittering coastline, waterfront eateries and leafy parklands, these eastern enclaves are also loved for their boating amenities, mangrove walking paths, family-friendly markets and sporting facilities.
Also adding to their appeal, a number of train stations spread across Manly and Wynnum allow residents to easily travel to the city. Local icons include the historic Wynnum Jetty, Pandanus Beach, Wynnum Foreshore's whale-themed playground and the heritage-listed Wynnum Wading Pool.
Properties in this cherished pocket typically range from classic Queenslanders to luxury modern retreats and grand Hamptons-style residences. Potential buyers looking to downsize will also appreciate the array of high-end apartments on offer, with many boasting excellent complex facilities and breathtaking water views.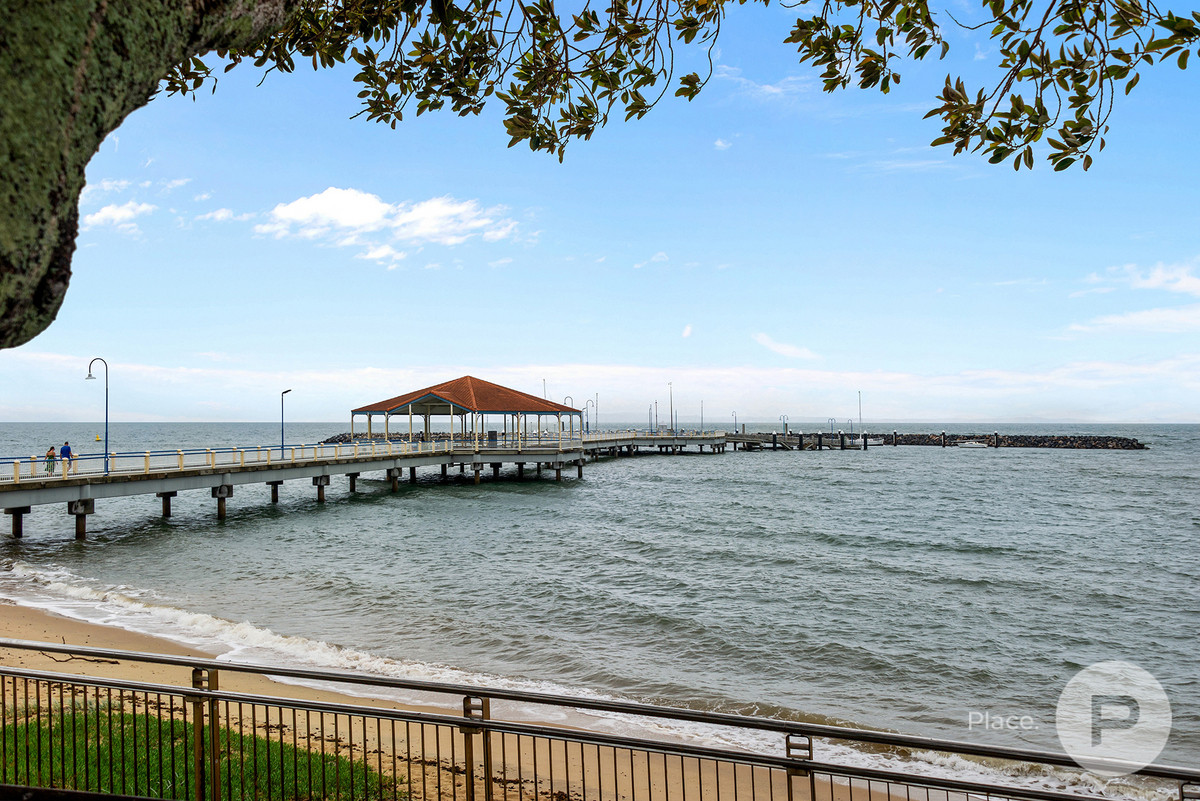 Redcliffe and Scarborough
Also in the Moreton Bay region but positioned across the Gateway Bridge in Brisbane's northside, Redcliffe and Scarborough invite you to take life at a slower pace. Featuring quaint golden-sand beaches, these picturesque suburbs will also impress with their fabulous dining options and delightful boutiques.
The waterfront Settlement Cove Lagoon is popular with families, while nature-lovers can feel mesmerised by the whale-watching opportunities available, and avid anglers can find the perfect vantage point along the Redcliffe Jetty. Bonus trivia? You can learn all about the world-famous disco legends The Bee Gees with a stroll down Redcliffe's Bee Gees Way. Gibb brothers Barry, Maurice, and Robin emigrated from England to Redcliffe in the late 1950s and the suburb still celebrates their legacy today.
Similar to Manly and Wynnum, the properties in Redcliffe and Scarborough range from sizeable family homes to large waterfront residences and stylish apartments. Just minutes away, the neighbouring coastal suburbs of Margate and Woody Point also have plenty to offer potential buyers.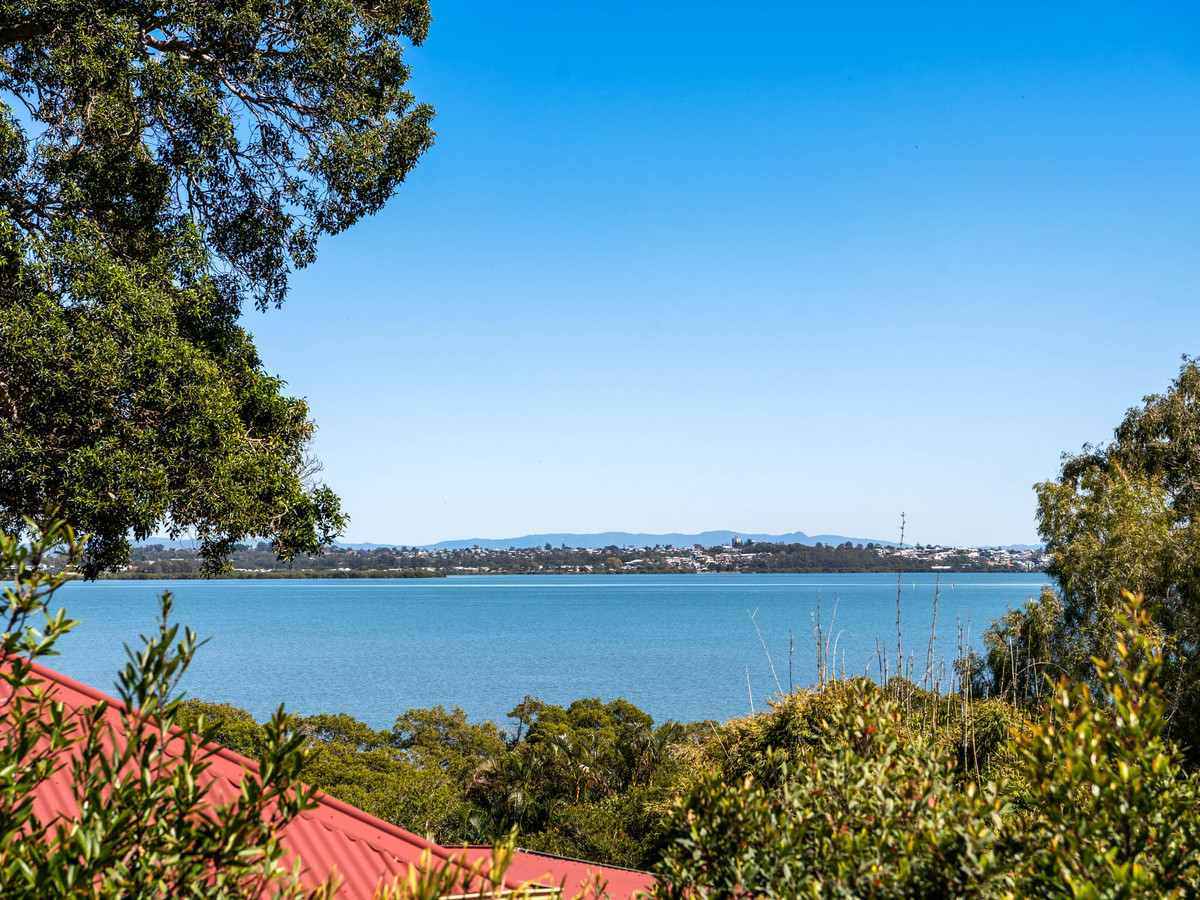 Wellington Point and Cleveland
Boarded by Moreton Bay on two sides, Wellington Point in the Redlands region mixes extraordinary natural beauty with suburban living. Benefitting from stunning island views, a welcoming town centre and large conservation reserves, this fantastic enclave also has its own train station that affords a hassle-free commute to the city. Home to boating amenities and Moreton Bay fig-dotted parklands, Wellington Point Recreation Reserve is a cherished spot for picnics and swimming. At low tide, adventure-seekers can walk across an exposed sandbar to King Island Conservation Park. A stone's throw away, the coastal suburb of Cleveland is where you can share fish and chips while admiring a historic lighthouse or catch a ferry over to beloved North Stradbroke Island.
From brick lowsets in quiet cul-de-sacs to lavish sanctuaries backing onto private canals, Wellington Point and Cleveland have a variety of properties ideal for different buyers. There are also expansive acreage-style residences in the surrounding suburbs of Birkdale and Thorneside that will suit those seeking space.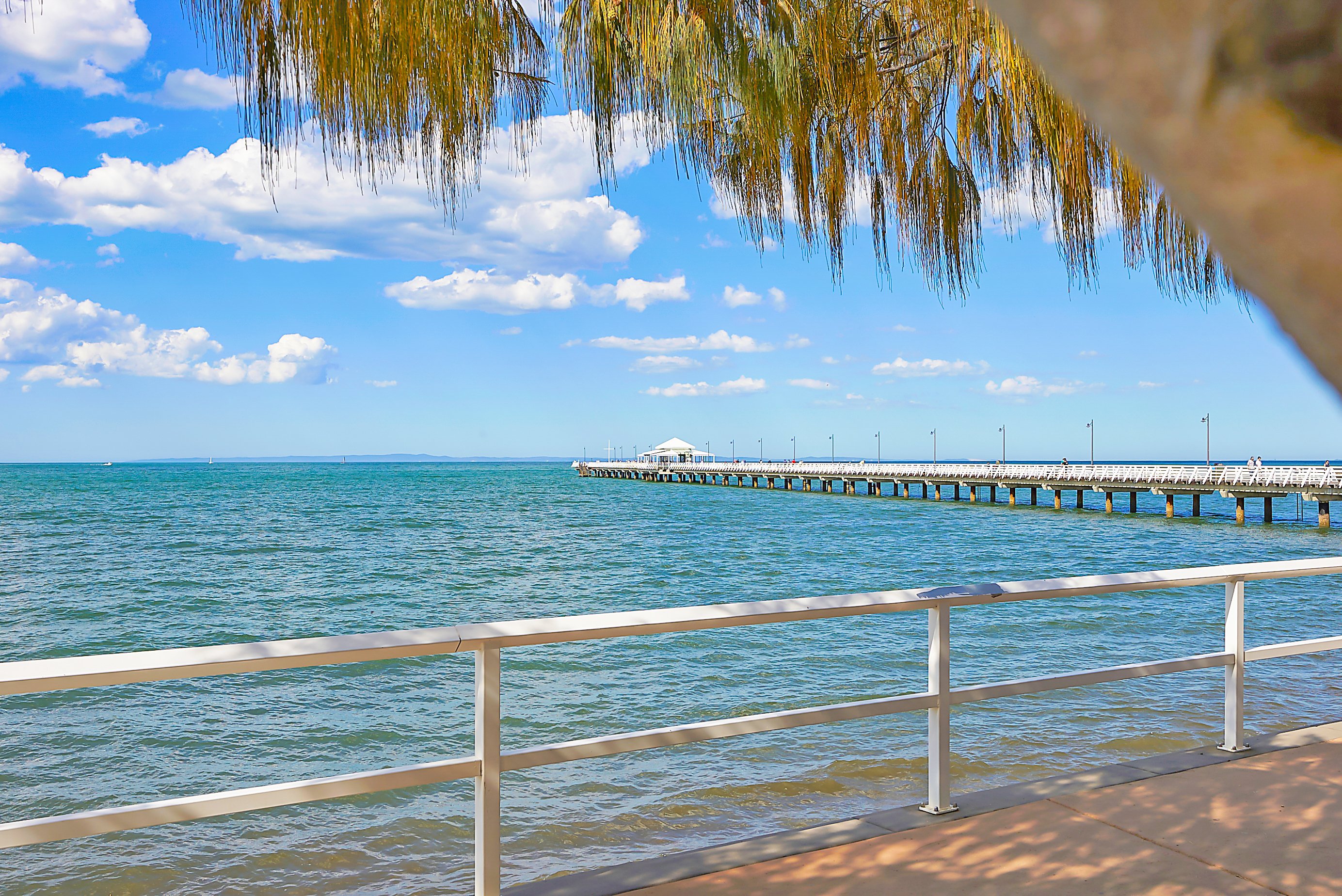 Shorncliffe and Sandgate
Quaint in size but big in character, Shorncliffe and Sandgate 24 kilometres north of Brisbane's CBD will exceed expectations. Delivering on refreshing coastal breezes and sparking waters, these two suburbs also showcase trendy cafes, charming boutiques, cosy bars and clifftop parklands. Treasured by locals and visitors alike are sites such as The Sandgate Foreshore Off-Leash Dog Park, the postcard-ready Shorncliffe Pier and the 150-year-old Full Moon Hotel.
Along the waterfront Flinders and Shorncliffe parades, you will discover row upon row of enchanting character homes from the late 19th and early 20th centuries. There are also numerous Queenslanders, smaller cottages and modern residences, most set amongst wide jacaranda-lined streets.
For more ideas and to keep up-to-date with all things Brisbane real estate, subscribe to the newsletter below.